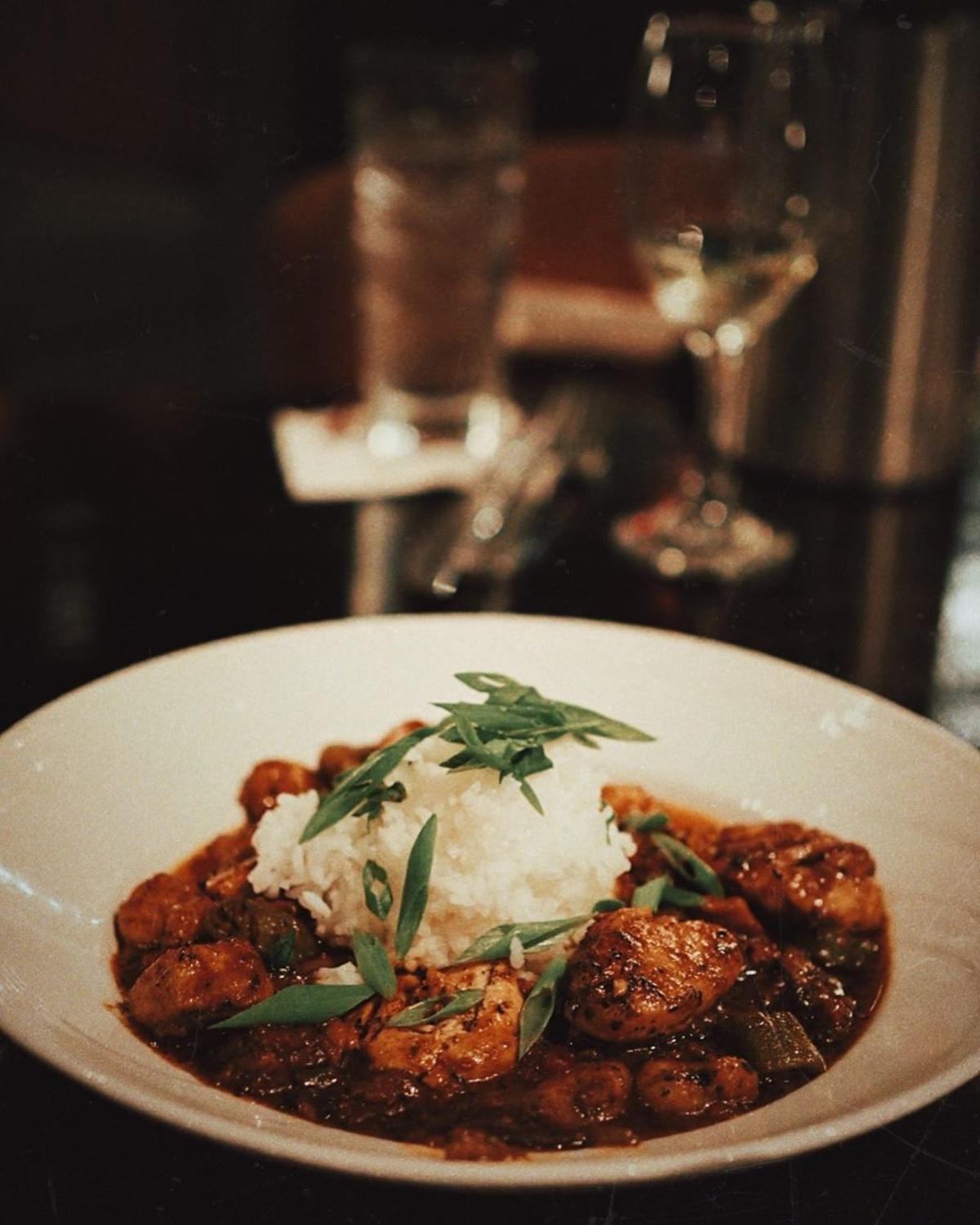 📍Real Seafood Company 📷 @kay.sasithorn
---
Staring into each other's eyes amidst soft candlelight, enjoying ambiances that rival the tantalizing flavors, and indulging in delicious desserts on magical evenings you're sure to remember — dreamy date nights await, lovebirds!
Consider this your guide to some of the most romantic locales in the Great Lakes Bay, where you'll savor every morsel and every moment.
---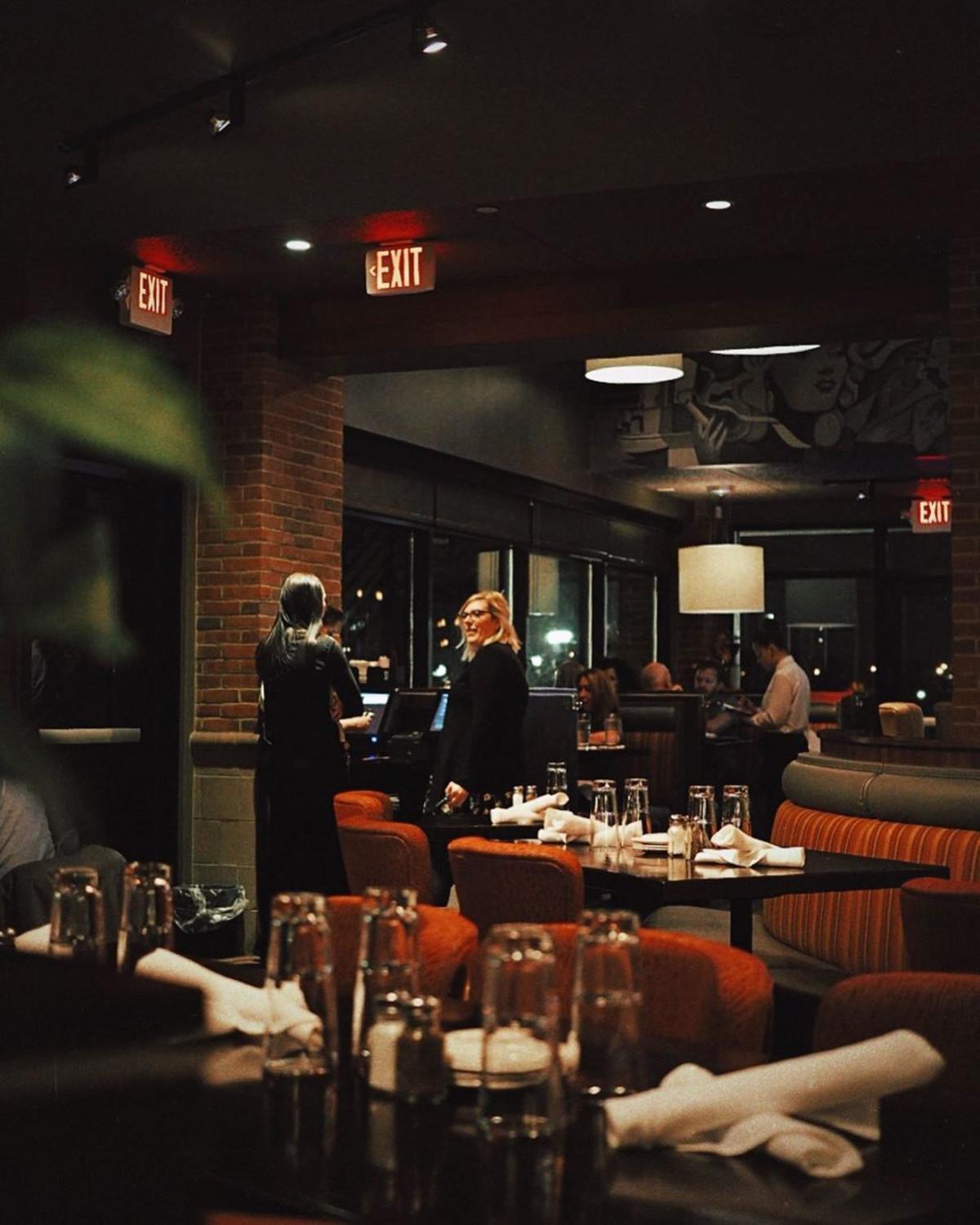 📍Real Seafood Company 📷 @kay.sasithorn
Cozy up together inside Old Town Saginaw's Artisan Urban Bistro, and prepare for an exquisite evening. With an open kitchen and artful decor, select from the seasonally changing menu, sip house wine (made on premise), and enjoy your intimate dining experience.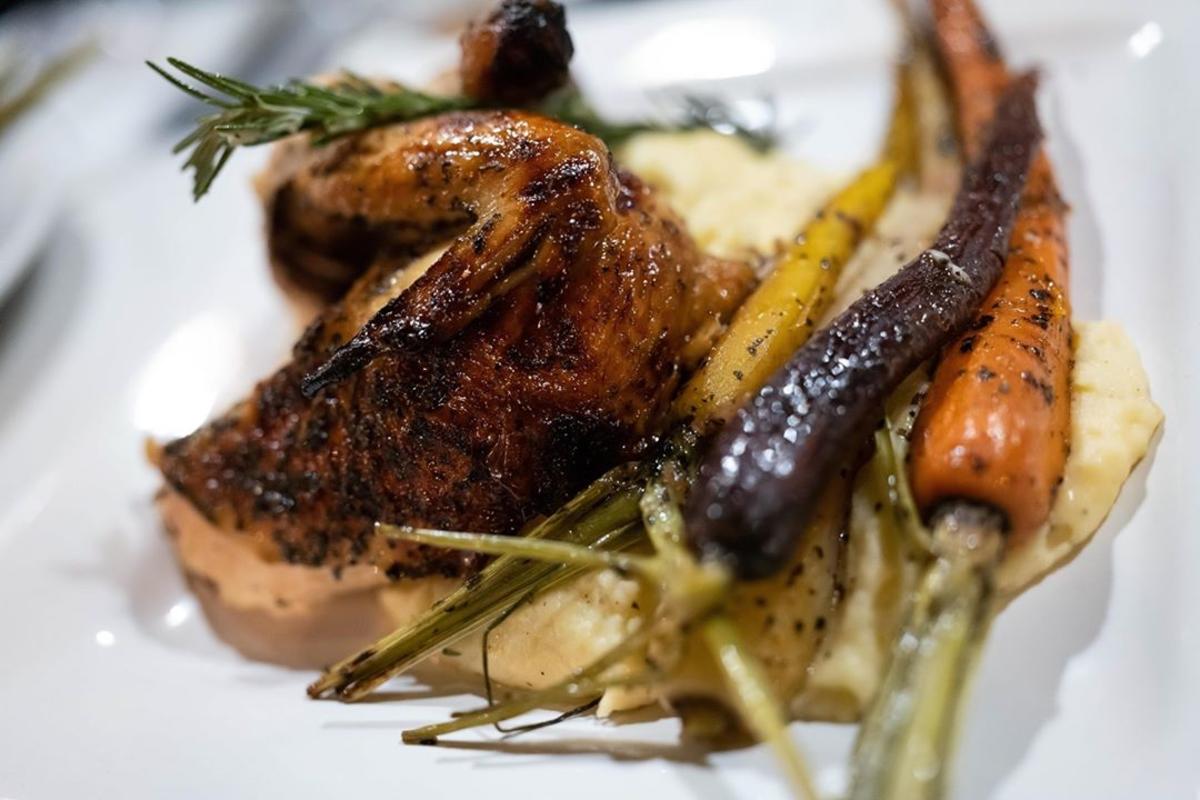 📍Artisan Urban Bistro 📷 @riverfrontsaginaw
The German word for Cheers!, cuddle up indoors by candlelight or outdoors by the fire bar at Prost! Wine Bar & Charcuterie in Frankenmuth, a "gathering place built on the love of wine, an appreciation of culture and a passion to be inspired…" Here's to tasting from each other's tapas and sipping selections of wine on tap. Prost!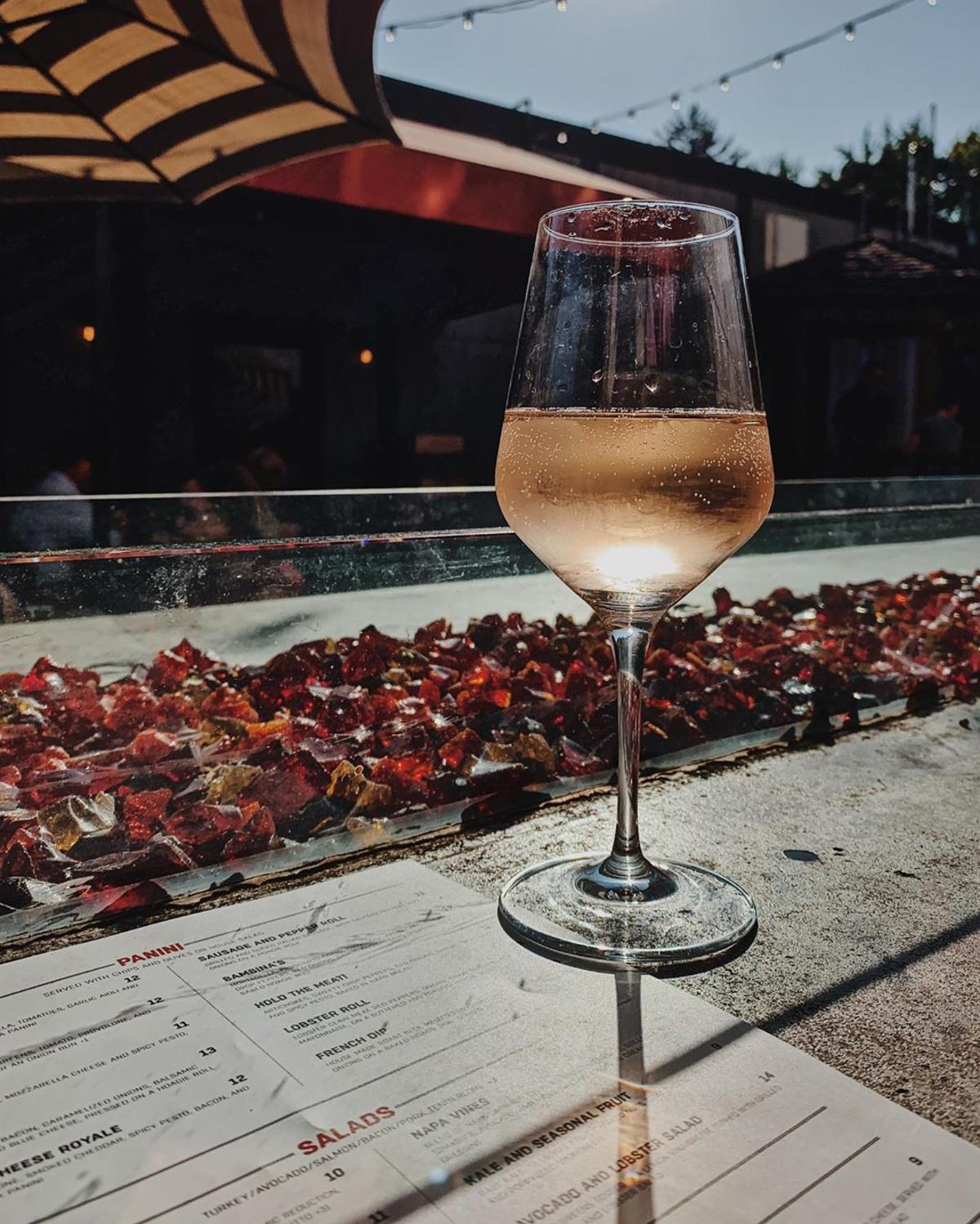 📍Prost! Wine Bar & Charcuterie 📷 @ashhhleysmith
Indulge in Italian cuisine and fine wines at Gratzi in Midland. With seating for more than 230 guests, including the Mezzanine balcony and specialty seating at the Captain's Table, expect a dramatic, layered dining experience — all leading up to the decadent final course, dolce.
If authentic flavors, seasonal and local produce, and fresh-catch seafood all bring a sparkle to your eye, you'll love Real Seafood Company in Bay City's Uptown (where every seat in the house offers gorgeous, sparkling views overlooking the Saginaw River).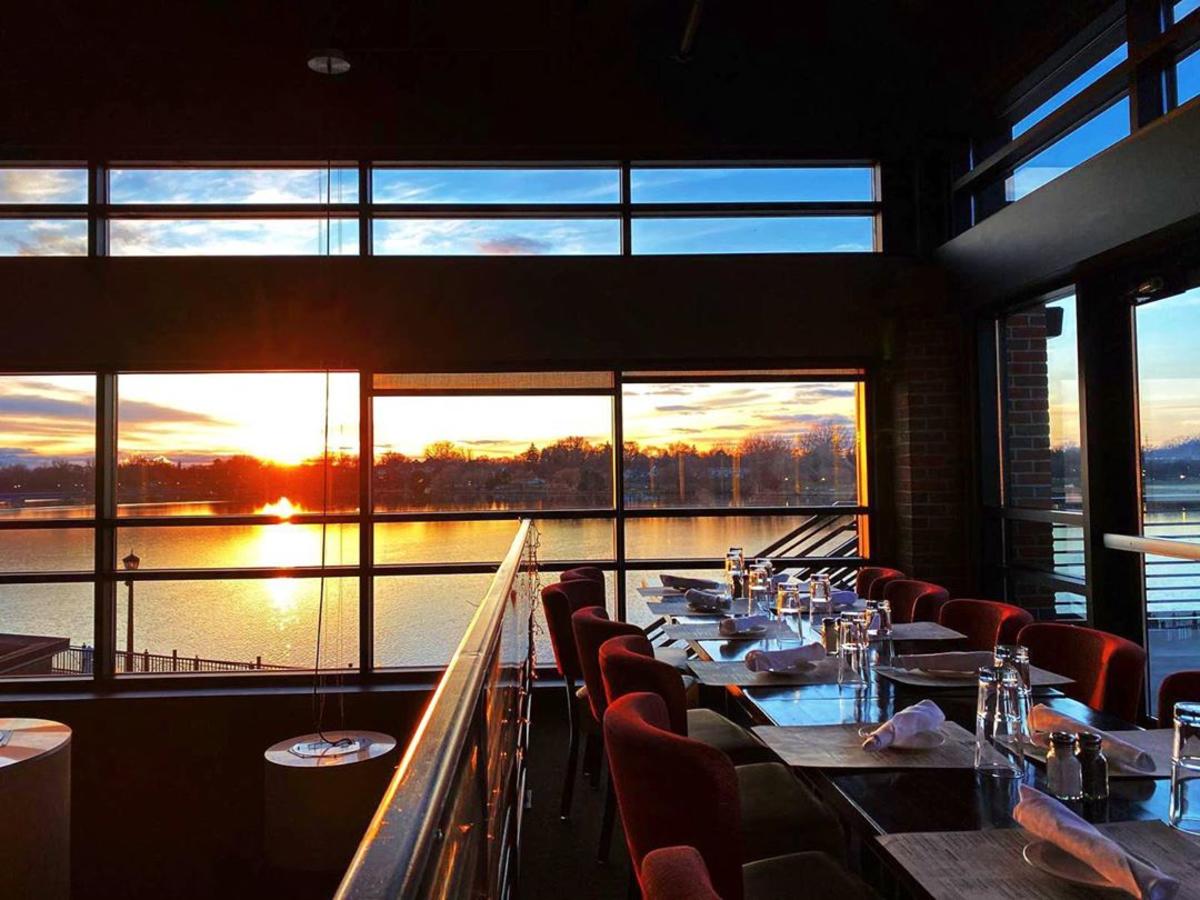 📍Real Seafood Company 📷 @maditaylorphoto
Experience a romantic evening inside The Public House in Bay City. Sample from locally-sourced fare, and sip thoughtfully crafted artisan cocktails. Want a conversation starter to "break the ice"? Ask about The Public House's extravagant attention to detail, right down to its crystal-clear cocktail ice.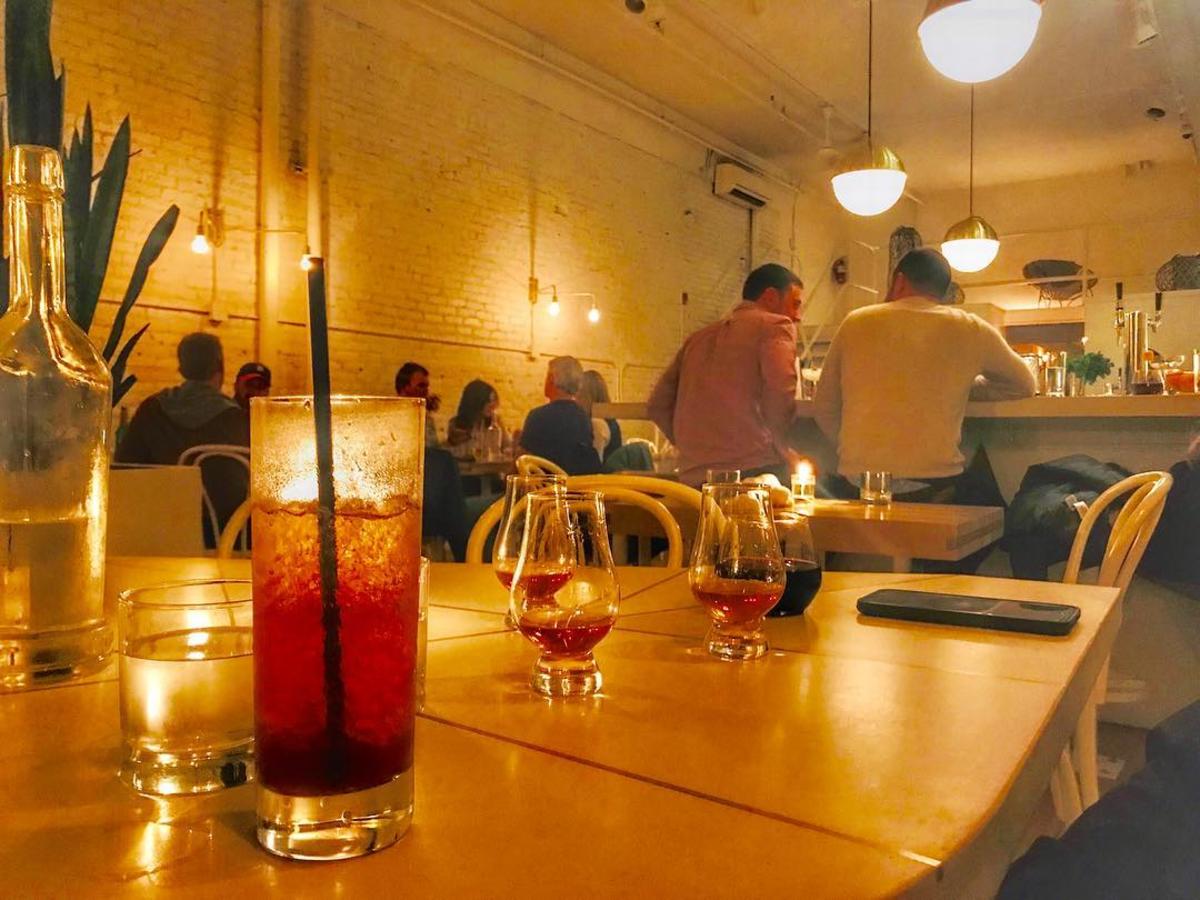 📍The Public House 📷 @ju_ju_b
Inside the H Hotel in Downtown Midland, fall head over heels for the intimate, 40-seat bistro, Café Zinc. Dine in sophisticated elegance near a roaring fire, and be sure to indulge in desserts of tartlets, tortes, and Napoleons — hand-prepared by a French-trained pastry chef.
Slip into a corner booth at this mid-century-inspired American tavern — also inside the H Hotel — and be completely surrounded by rich woodwork and thoughtful details throughout. Start the evening with shareables (Seafood Platter for two, please), work your way to the Chef's Catch or Surf & Turf, and finish with the Orange Chocolate Torte and a classic, handcrafted Old Fashioned.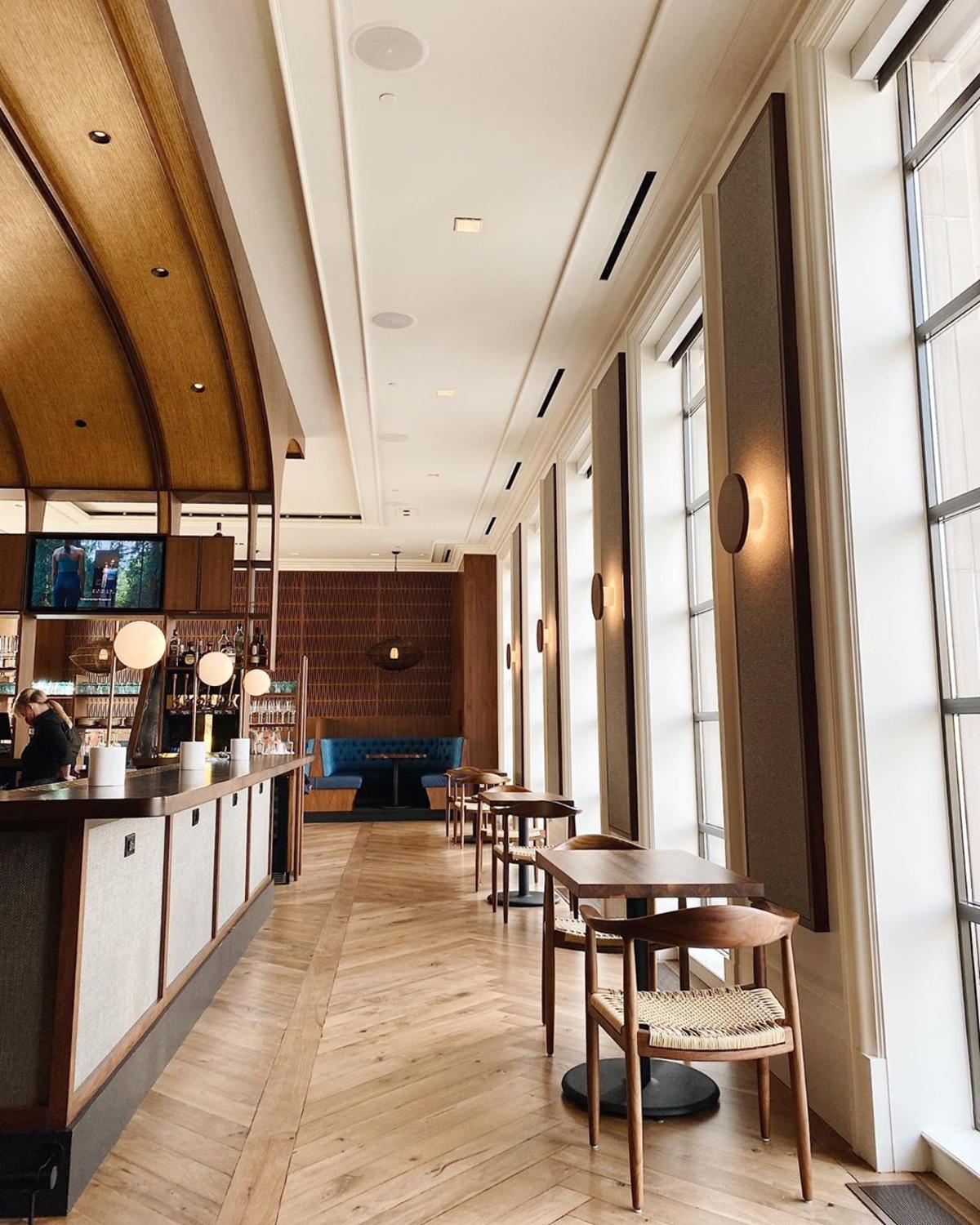 📍ONe Eighteen 📷 @placeswithb
With a wine list from across the world, including regional selections by the bottle or glass, and inventive small plates prepared with seasonally inspired ingredients, find yourselves in Midland's Whine. Will you cuddle together at the custom bar, crafted from old wine barrels, or in Whine's overstuffed leather chairs by a cozy fireplace?
Order from the seasonally changing menu at this farm-to-table spot, and know you'll be presented Michigan produce, fish, game, vegan and vegetarian options, and dishes deeply rooted in our state's history. Want to share in a special toast, to new adventures and romantic evenings? MI Table serves Michigan wines, brews, and craft cocktails, too.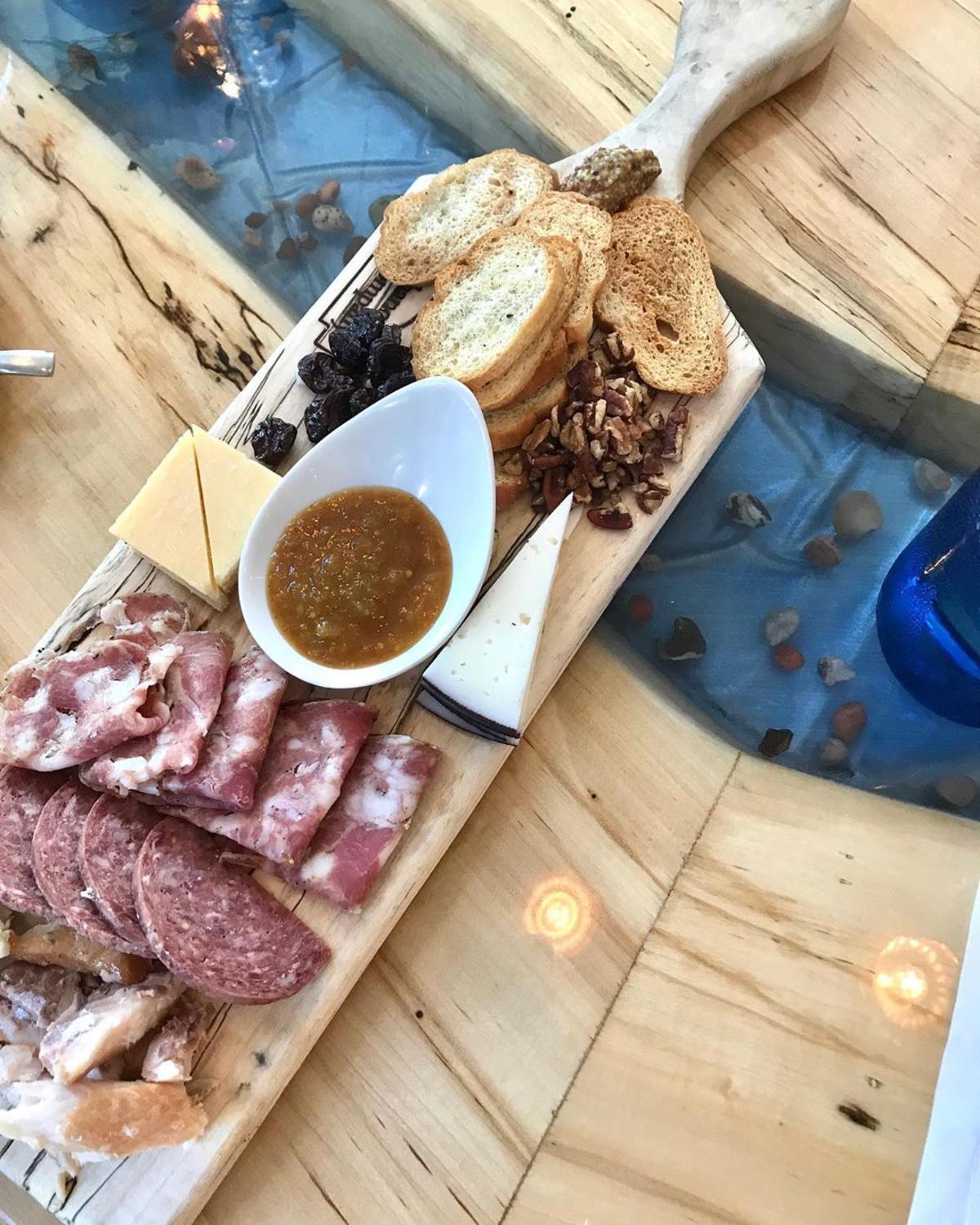 📍MI Table 📷 @foodwmydude
Located in the former train station in Frankenmuth, enjoy casual fine dining with European influences. Dine on menu selections of Swiss, Austrian, Italian, French, and German food, and enjoy a location as unique as your love. An internationally certified sommelier will help pair your meal with the perfect wine!
Exposed brick walls and deep wooden floors. Candlelit tables in a casual-upscale bistro with divine steaks and more than 150 wine selections. Need we say more? Enjoy every bit of Old City Hall in Downtown Bay City.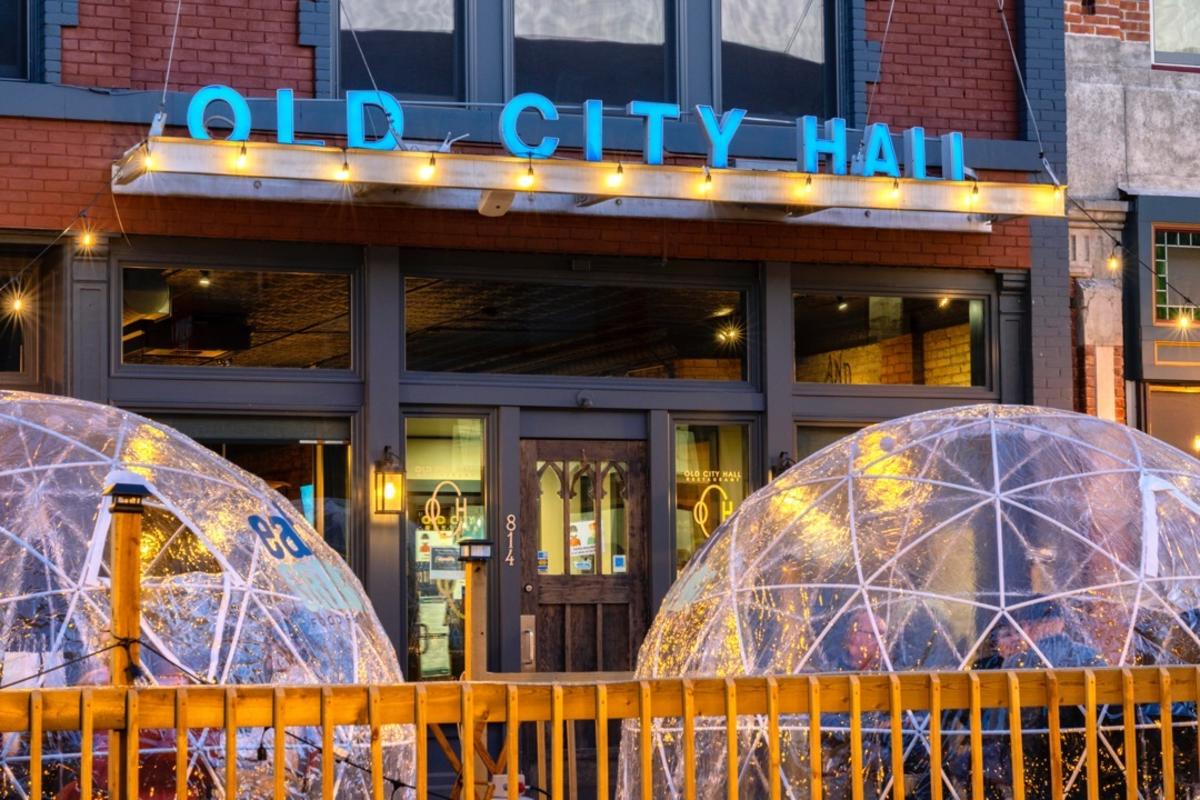 📍Old City Hall 📷 @jeffcaverlyphoto
Experience a casual-upscale chophouse with gracious service at Jake's Old City Grill in Saginaw. Select from Jake's extensive martini and wine list, sample share plates or order from the steaks and chops menu, and return time and again for the warm ambiance and unforgettable flavors.
Love traveling together? Fulfill your wanderlust inside Costela Brazilian Steak House, an authentic churrascaria and gourmet market table in Uptown Bay City. Select from an array of meats, carved and served tableside, fine wines and a full bar — and feel like you're far away together here.
Explore Japanese cuisine at Maru Sushi & Grill in Midland and dishes that are "a harmonious reflection of honoring a traditional cuisine and rediscovering it through a modern lens". Set your sights on each other while sharing unique sushi rolls, sashimi, and nigiri, or an omakase platter of the chef's personal selections.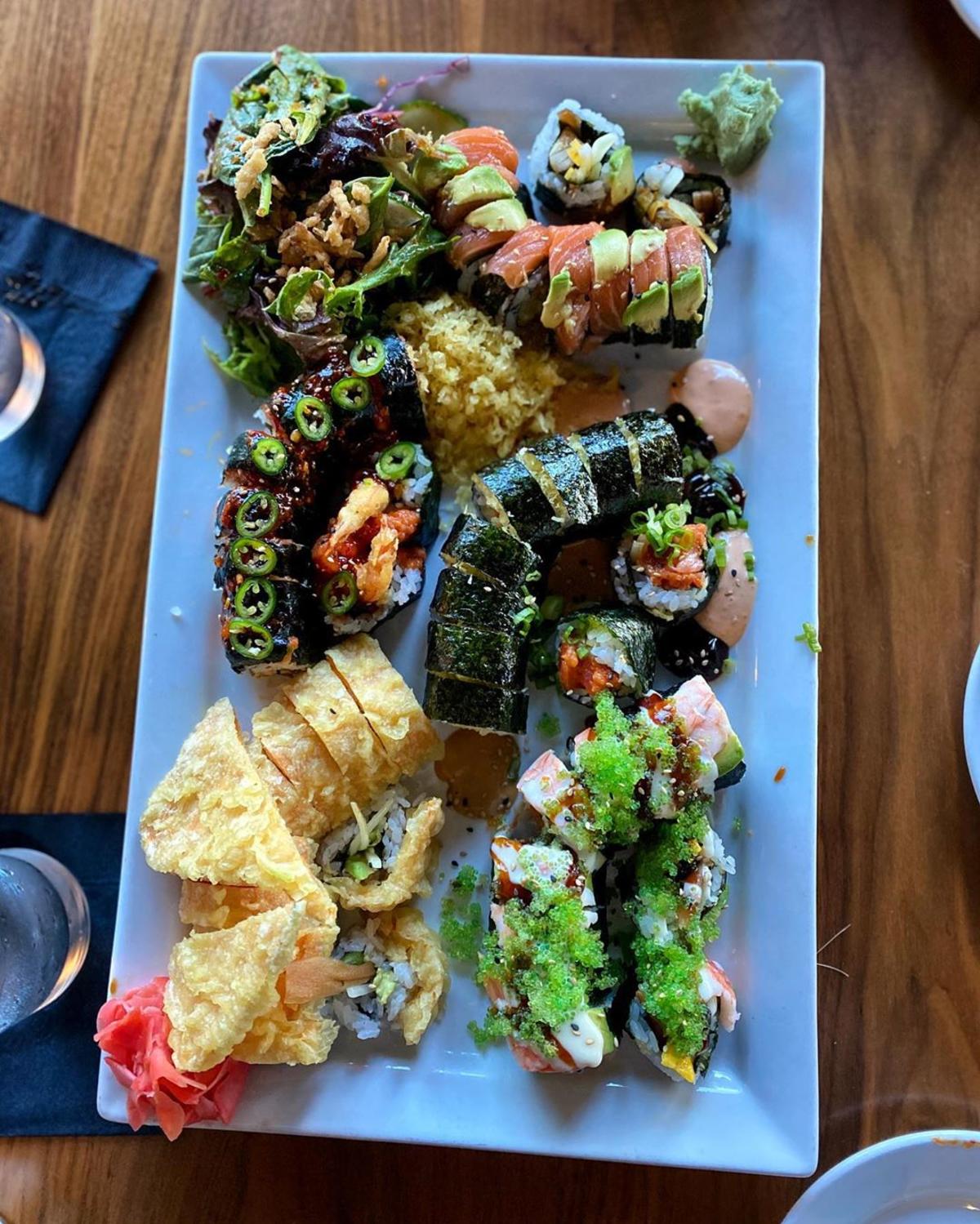 📍Maru Sushi & Grill 📷 @_simply_nourished
Located inside the DoubleTree by Hilton in Downtown Bay City, enjoy full-service, casual fine dining at Riverfront Grille & Lounge. You might find the four-course Couple's Dinner Package to be exactly what you've been looking for, lovebirds!
With high ceilings, soft lighting, and local art lining the walls, this small-but-memorable gem specializes in authentic Asian (Chinese, Thai, Vietnamese, and Lao) dishes. Share a luscious bowl of Pho or some Laotian Eggs & Rice and absolutely split an order of the spring rolls Pasong's is known for.