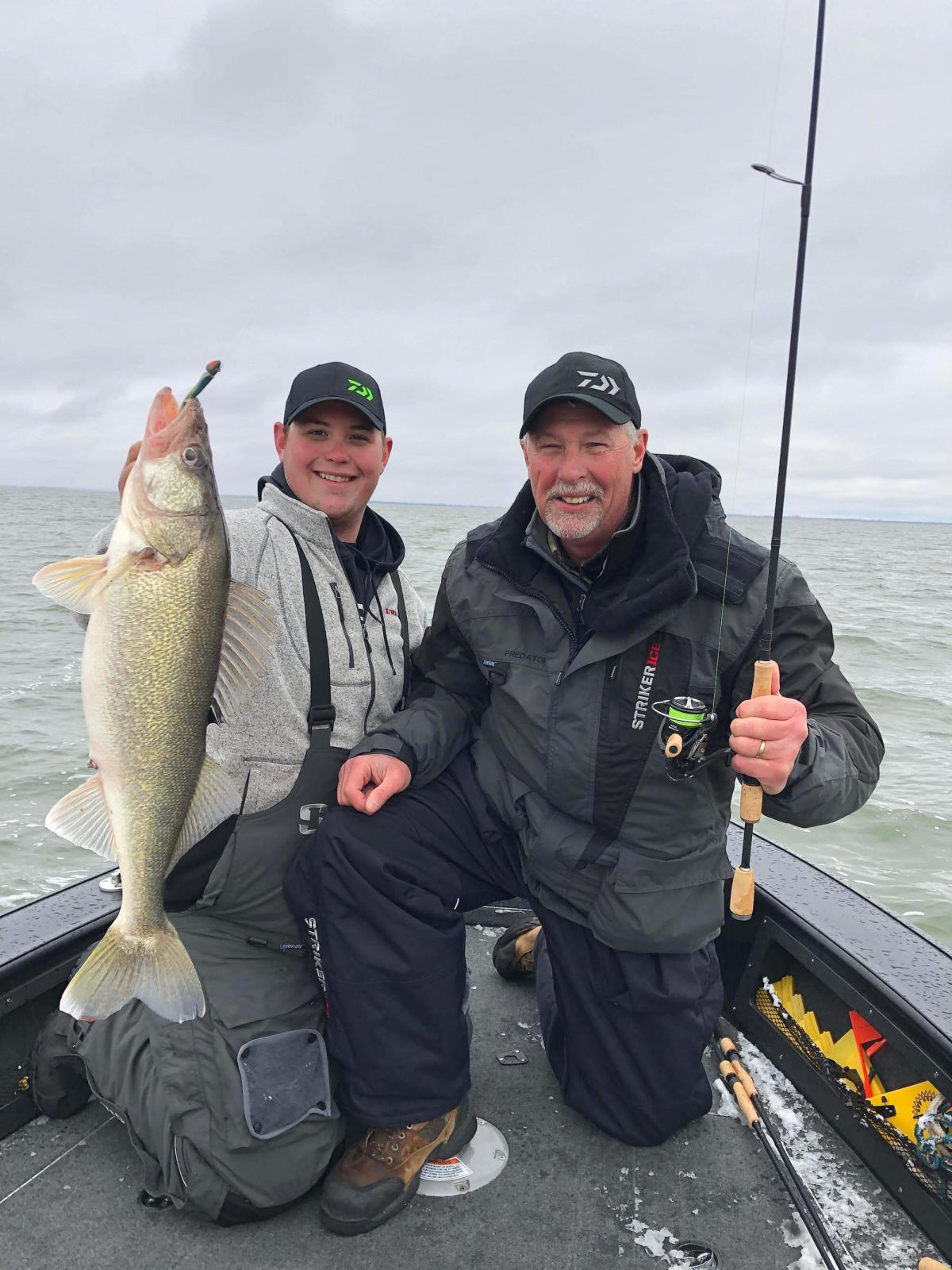 Jake and Mark Romanack of Fishing 411 TV spend a lot of time targeting a host of species in the Great Lakes Bay Region. While walleye are king, this region of the state offers outstanding fishing for a host of other species as well.
No pun intended, but a fisherman can only "tackle" the fish of the Saginaw Bay after he or she has visited a trusted tackle shop. Luckily, the communities of (and around) Bay City, Midland and Saginaw have no shortage of tackle shops bulging with gear suitable for all the popular species found in Saginaw Bay, the Saginaw River, and the many tributary streams that make up the Great Lakes Bay Region.
Most anglers who visit this region to enjoy some time on the water have their own favorite tackle stops. Hopefully, this list of tackle shops in the Great Lakes Bay Region will expand that horizon and provide everything a perch, panfish, walleye, bass, pike or cat-fisherman could hope for. Just some of the items stocked at these stores include rods, reels, landing nets, sonar/GPS, countless artificial lures, live bait, and of course plenty of fisherman-friendly snacks.
---
If you don't find what you're looking for, many of these trusted retailers will special-order items. So, before you plan your next big Saginaw Bay fishing trip, map out a visit to one or more of these trusted fishing tackle retailers.
---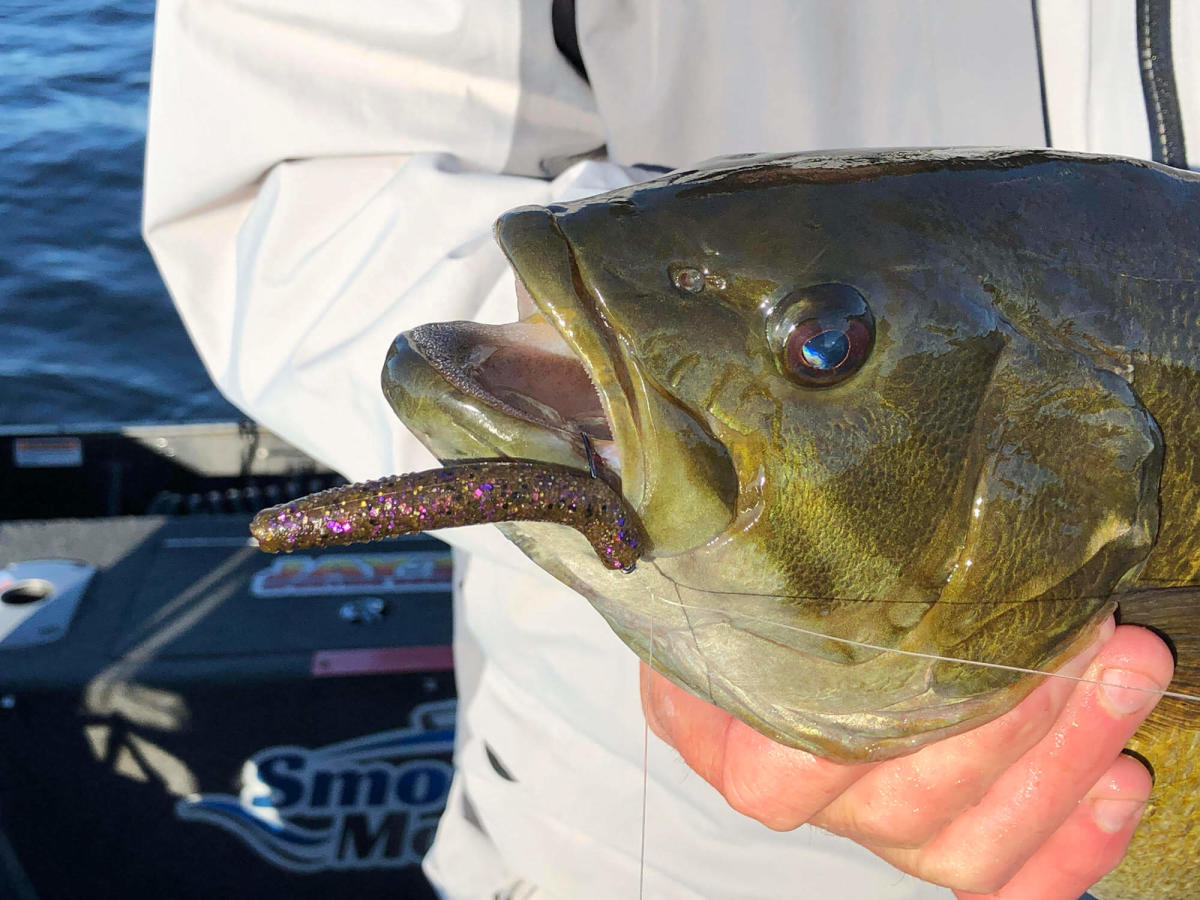 Smallmouth bass are one of the species that have exploded in numbers in the Great Lakes Bay Region. Trophy fish like this one are caught commonly on Saginaw Bay and all of the tributary streams that feed the Bay.
Top Fishing Gear, Bait & Tackle Shops near Saginaw Bay
Frank's Great Outdoors (Linwood) Arguably the region's best-stocked and best-located tackle store, Frank's Great Outdoors has everything a fisherman who plans to visit the region could ask for.
Northwoods Wholesale Outlet (Pinconning) Bargains upon bargains, Northwoods Wholesale Outlet has built a reputation for delivering the products anglers want at the best prices.
Linwood Party Store and Sporting Goods (Linwood) Located just a mile from Saginaw Bay, Linwood Party Store is the perfect place to shop for last-minute items like bait or snacks.
More Bait & Tackle Shops near Saginaw Bay
More Fishing Gear, Bait & Tackle Shops in the Great Lakes Bay Region
Sanford Sport Shop (Sanford) Shop local and shop smart. Sanford Sport Shop not only has the gear you're after, but they also have the expertise to help anglers be successful on the water.
Cox's Bait and Tackle (Saginaw) Cox's Bait and Tackle is a respected local source for live bait and fishing tackle items.
Cabela's Outpost (Saginaw) The sporting goods mega-giant, Cabela's Outpost in Saginaw is a satellite store. If this store doesn't have what you want, they can have it shipped in from their warehouses within a day or two.
Dick's Sporting Goods (Saginaw) Dick's Sporting Goods is one of the largest mass merchants in the region. They offer an extensive inventory of fishing tackle suitable for all the species found in the region.
Dunham's Sports (Bay City, Midland, Saginaw) Dunham's is a mass merchant with several shops in the Great Lakes Bay Region.
When it comes to live bait and fishing tackle, every fisherman has their favorite haunts. In addition to selling the "essentials" every fisherman needs, these local businesses also provide invaluable fishing information. As every serious angler knows, good, fresh fishing information is the key to success on the water, no matter what species is being tackled.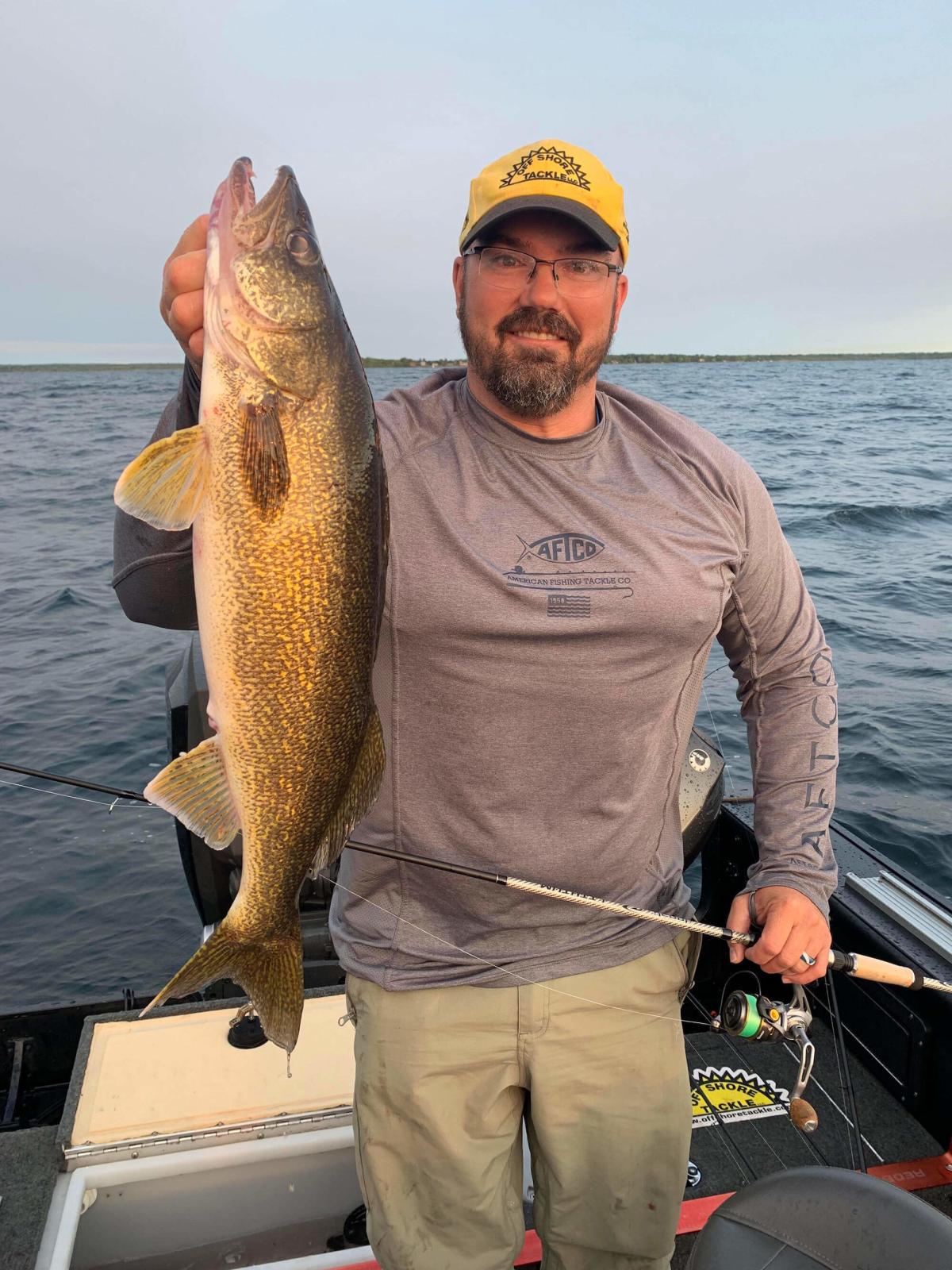 Tournament pro, Eric Carlson, spends much of his time exploring the waters of Saginaw Bay in search of walleye like this one.
---
---