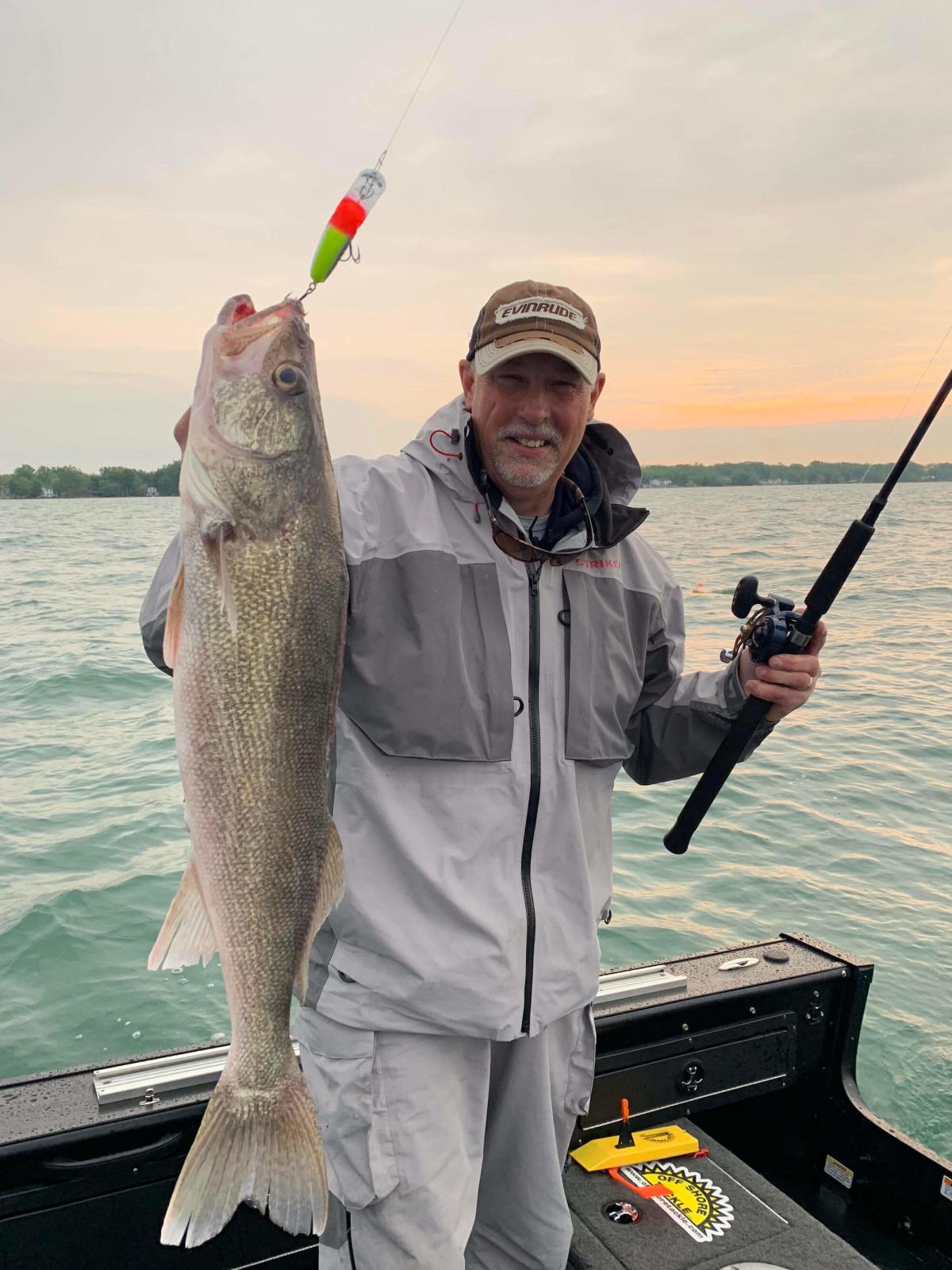 The author, Mark Romanack of Fishing 411 TV, spends lots of time targeting popular species like walleye on Saginaw Bay in the Great Lakes Bay Region.
---
A sport fishery is only as good as the access opportunities. Without the facilities to get boats safely in and out of the water, we would all find ourselves casting from the bank!
Thankfully, the Great Lakes Bay Region is blessed with dozens of public and private boat access sites that cater to visiting anglers from all across the Great Lakes.
---
The world-class walleye fishing opportunities on Saginaw Bay are a big part of why so many anglers make the Great Lakes Bay Region a regular part of their fishing plans. And, with the fishing season for walleye open year-round on Saginaw Bay, anglers can find access and opportunity 12 months of the year!
While this list of Saginaw Bay boating access sites is not comprehensive, it does outline some of the most popular places anglers gather. Keep this list handy, because the next time your favorite launch is crowded with boats, chances are another nearby access site will be almost as convenient and half as busy.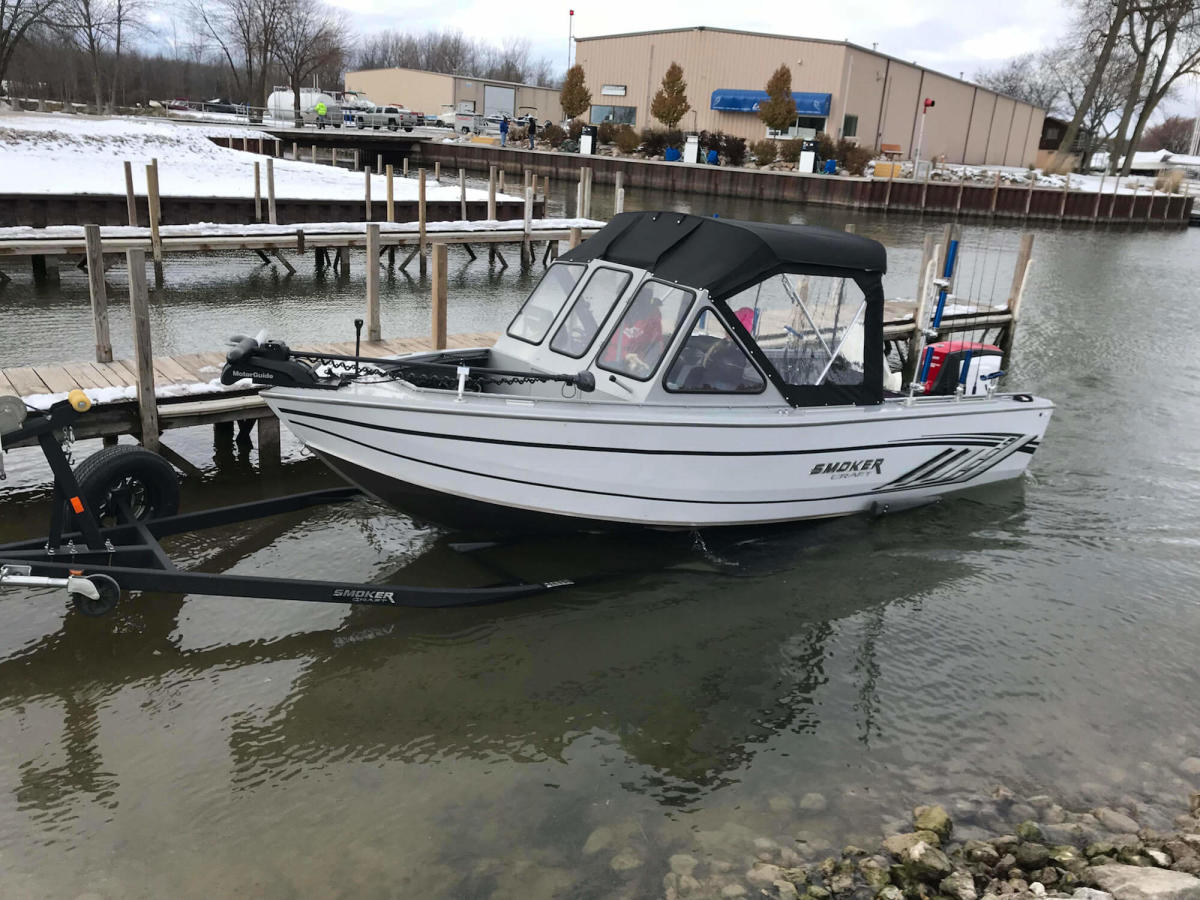 The Great Lakes Bay Region is not only a world-class fishing destination; visiting anglers will find world-class launching facilities abound in the region.
Tips for Boat Launching & Loading
No discussion of public access sites would be complete without a little discussion on boat launching/loading skills. The most important thing to remember when launching at either a public or private access site is to be organized. Everything that needs to be in the boat (rods, reels, tackle, coolers, life jackets, etc.) should be in the boat before getting to the launch pad. This includes everyone who will be fishing except for the individual who is backing the boat down. If anyone needs to use the restroom, now is the time (not after the boat is launched).
Just prior to launching, take a minute to be sure all trailering straps have been removed and the drain plug is installed. You might even turn the key on the outboard engine briefly to be sure the boat battery is charged and ready to go.
When launching, it's best to have one person backing down the boat, while a second, experienced person serves to drive the boat off the trailer. If you are not comfortable backing up a trailer, spend a little time practicing to sharpen your skills. Use your mirrors as a guide instead of looking over your shoulder when backing up the boat.
Once the boat floats free of the trailer, pull away from the dock rather than tying off. If you idle in place a few yards away from the dock, others can also splash their boat.
When your fishing partner parks the vehicle and returns to the dock, idle up and pick up your passenger. At the end of the fishing day, idle back to the dock and drop off someone who can fetch the vehicle and trailer. Meanwhile, pull back away from the dock so others can do the same.
Once the trailer has been backed down into the water, idle the boat up onto the trailer until the boat can be felt hitting the bunks. This is not power loading, it's simply the best way to get a boat on the trailer quickly. Use the trailer winch to pull the boat up to the bow stop and secure the boat with the safety chain.
Trim the engine up and pull the boat from the water. Launching and loading a fishing boat should not require wearing a pair of waders or trying to muscle the boat onto the trailer bunks using a rope.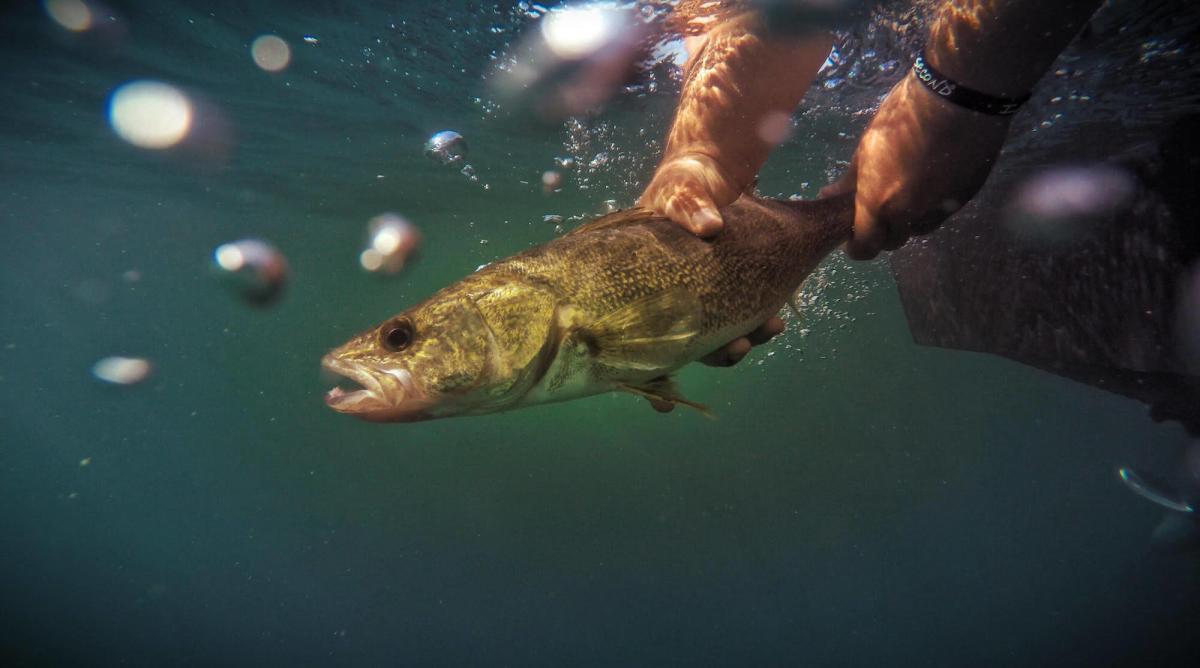 Michigan is blessed with walleye fishing destinations, but none of them have more to offer than the Great Lakes Bay Region and Saginaw Bay.
Public & Private Boat Launches for Accessing Saginaw Bay & Saginaw River
Linwood Beach Marina
135 S. Linwood Beach Road
Linwood, MI 48634
Bay County Coggins Road DNR Boat Launch
East end of Coggins Road
Pinconning, MI 48650
Gambill's Landing
2439 Gilman Drive
Pinconning, MI 48650
Bay County Pinconning Park
3041 E. Pinconning Road
Pinconning, MI 48650
DNR Saginaw River Mouth Boat Launch
1 Shady Shore Road
Bay City, MI 48706
Kawkawlin River Public Access
300-324 York Drive
Bay City, MI 48706
Jones Road Boat Launch
2406 N. Jones Road
Essexville, MI 48732
Finn Road Park RV Campground & Boat Launch
2300 N. Finn Road
Essexville, MI 48732
Bay Harbor Marina
5309 E. Wilder Road
Bay City, MI 48706
Smith Park Boat Launch
East side of Saginaw River near Coast Guard Station
Essexville, MI 48732
Bangor Township Independence Boat Launch
West side of Saginaw River, just north of Independence Bridge
Bay City, MI 48706
Golson Boat Launch
1600 N. Johnson Street
Bay City, MI 48708
Pier 7 Marina
963 E. Midland Street
Bay City, MI 48706
Liberty Harbor Marina
215 John F. Kennedy Drive
Bay City, MI 48706
Cass Avenue Boat Launch
East side of Saginaw River at end of Cass Avenue
Bay City, MI 48708
Veterans Memorial Park
301 John F. Kennedy Drive
Bay City, MI 48706
Zilwaukee Riverfront Park Boat Launch
100 E. Johnson Street
Saginaw, MI 48604
Rust Boat Launch
107 Lee Street
Saginaw, MI 48602
Leonard Boers III Boat Launch
1928 S. Center Road
Saginaw, MI 48638
More Public & Private Boat Launches in Saginaw, MI
Imerman Memorial Park Boat Launch
3495 Midland Road
Saginaw, MI 48603
More Public & Private Boat Launches in Midland, MI
Riverside/Golfside Park Boat Launch
502 Golfside Drive
Midland, MI 48640
Bob G. Caldwell Municipal Boat Launch
4330 S. Saginaw Road
Midland, MI 48640
More Public & Private Boat Launches in Frankenmuth, MI
Memorial Park Boat Launch
531 E. Tuscola Street
Frankenmuth, MI 48734
---
No matter what part of the Great Lakes Bay Region a fisherman plans to target, there are ample and well-maintained access sites. Remember: to use a DNR public access site, anglers must have a Recreational Passport permit on their license plate. This permit can be purchased at any Michigan Secretary of State office. At private launch sites, a daily fee will be required. Most private launches appreciate customers paying in cash and also having exact change.
---
---