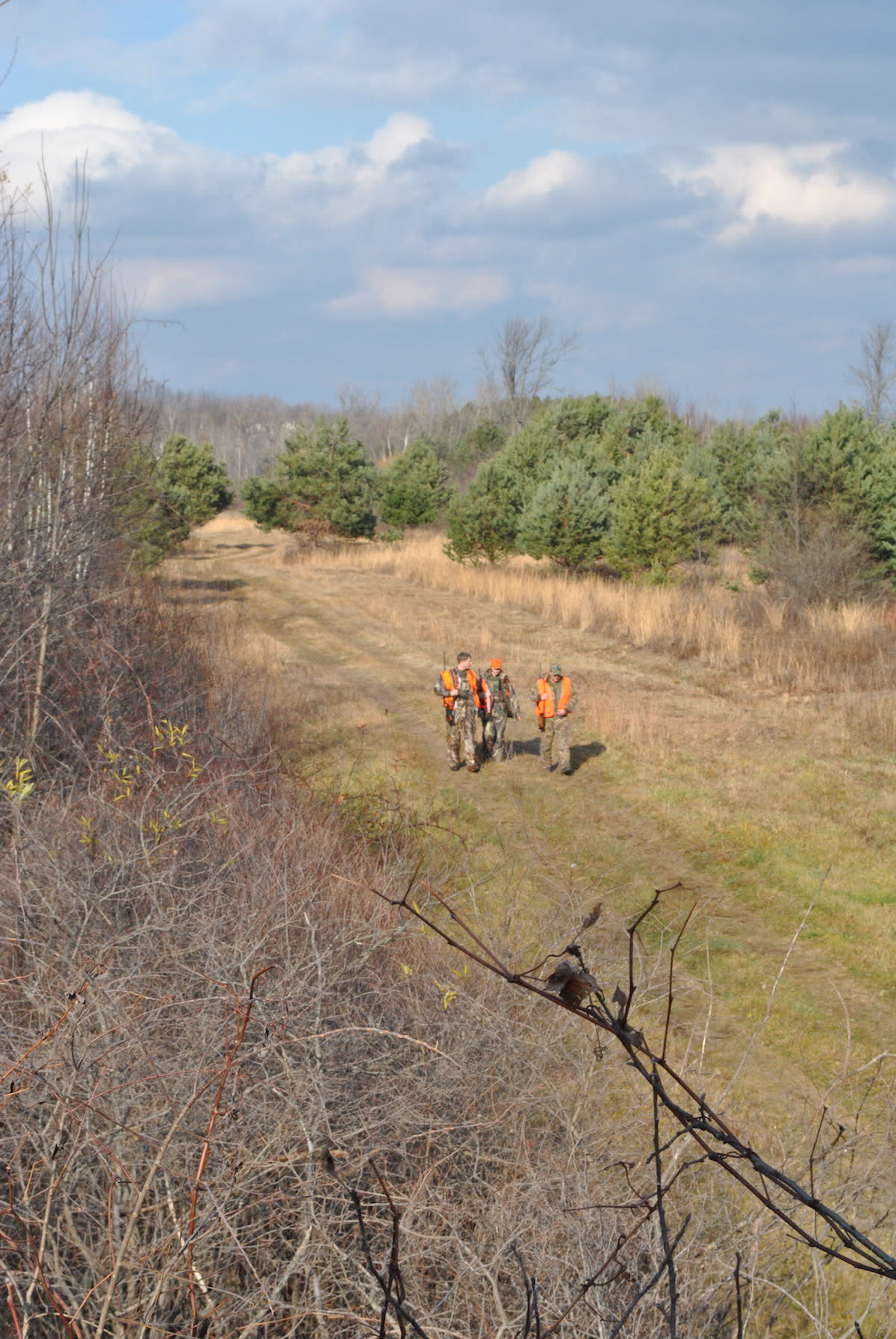 ---
Michigan white-tailed deer hunting comes in several flavors, and two of the tastiest and most fruitful are features found prominently here in the Great Lakes Bay Region.
---
This deer-generous region straddles the shift from southern Michigan farmlands to northern Michigan forests, where mature hardwoods and young-growth softwoods rule.
In both settings, you can enjoy a variety of seasons, from mid-September's youth hunt weekend to New Year's Day's close-of-archery hunting. In between, you've got traditional autumn bowhunting, November 15-30's time-honored firearm season, and December's resumption of bowhunting — plus archery, muzzle-loading and bonus antlerless firearm seasons.
In any season, there's no reason to leave the Great Lakes Bay Region if an unparalleled hunting experience is what you're after.
---
2020 Michigan Deer Hunting Season Dates
Early Antlerless Firearm Season:
Liberty Hunt:

September 12-13, 2020
Youth & Hunters with Disabilities Hunt

Independence Hunt:

October 15-18, 2020
Hunters with Disabilities Hunt

Archery Season:

October 1 - November 14, 2020
December 1, 2020 - January 1, 2021

Regular Firearm Season:
Muzzleloading Season:

Zone 1: Dec. 4-13, 2020
Zone 2: Dec. 4-13, 2020
Zone 3: Dec. 4-13, 2020

Late Antlerless Firearm Season:

December 14, 2020 - January 1, 2021
---
Public Land Options
This region offers plenty of forest acreage we all own, thanks to the State forest system.
Public land options offer the hunter maximum freedom to roam. You don't need permission, a lease or a deed, and if you don't like one chunk, go off in search of another. Hunters often establish blinds and favorite tree-stand sites (check rules, and think about investing in locks if you're leaving gear out there); others carry a stand or blind on their back, beginning each adventure afresh.
Midland County has big chunks of State-owned land, including the former Sanford Game Refuge north of US-10 and between West River Road and M-18; the Kawkawlin Flooding Area north of Shearer Road; and Tittabawassee River State Forest lands north and south of M-20.
Looking south, the sprawling Gratiot-Saginaw State Game Area is another option. Other, smaller parcels under special rules include Michigan's Managed Waterfowl Hunt Areas (Nayanquing Point in Bay County and Shiawassee River State Game Area in Saginaw County, both with small corners open for deer hunting).
Begin your search for public hunting lands in Michigan with the DNR's Mi-HUNT interactive mapping tool. Here, you can zero in on the area of your choice, find the publicly owned lands open to hunting, and select information layers to paint the picture you want of roads, boundaries, cover types and more. Or, study these static maps of public hunting lands found right here in the Great Lakes Bay Region:
Public Hunting on Private Lands
Another great deer hunting option is the Michigan DNR's Hunting Access Program (HAP), a 40-years-proven effort to increase public hunting opportunities, especially in southern Michigan. Some dandy ones are right and ready here in the Great Lakes Bay Region.
HAP provides payments to landowners who allow hunters to use their lands. Those landowners decide which lands, which seasons, and how many hunters to allow — and those decisions determine the fee they receive. Hunters must carefully read and abide by the details in the registration folder, and register anew each time they visit.
A few important provisions: ORVs can't be used without landowner permission, hunting in or damaging crops is not allowed, and the use of permanent blinds, tree stands or nails/screws in trees is prohibited.
Intrigued? Check out the 2020 Michigan Hunting Digest and view maps of participating HAP lands in Michigan.
Reserved Hunts on State and Federal Lands
For a chance to hunt the Region's fruitful State and federal public lands — the Shiawassee National Wildlife Refuge and Shiawassee River State Game Area, together, Deer Management Unit 273 — a limited number of reserved deer hunt access permits are available by lottery each year. Following the drawing, leftover access permits are issued to hunters on a first-come, first-served basis.
With this year's drawing already complete and few, if any, leftover tags remaining — look ahead to late-summer 2021 for your next shot at these fast-to-fill reserved hunts.
Tastes, Times & Tactics
If there's a single hunting distinction to draw between the woodlands and the farmlands, it's that deer in agricultural settings often don't place much distance between where they rest and where they eat; they change both, in fact, as the seasons and crops change. Amidst the woodlands, though, deer more commonly hang out in the thick stuff, making regular trips back and forth to oak ridges and other sources of food. For either, it pays to track both daily and seasonal travel patterns.
Harvesting a Cropland Deer
Best odds? Biggest deer? It's hard to beat farmland habitats, and this region has some splendid ones. Hunting's especially good where crop fields meet woodlots.
My good friend, Bud Congleton of Midland, has bowhunted for Great Lakes Bay Region deer for more than a half-century. He loves to hunt its farmlands, from Frankenmuth to Coleman and beyond. But doing so, he says, requires keeping track of ever-changing crop development and the deer behavior that shifts with it.
"You can have a field full of deer one day, and two days later it's just empty," he says. He remembers clearly favorite hunting sites teeming with deer one day, abandoned a day or two later, and a herd — likely the same animals — seen feeding just a half-mile away. They'd followed ripening crops. Dramatic changes occur when soybeans become mature and deer vanish, or when standing corn, which provides both food and cover, is harvested. The savvy hunter moves with the crop seasons.
Permission, Please
That presents a challenge for the hunter who doesn't have his or her own land. Getting permission to hunt someone's property is a challenge; securing okays for a variety of lands a tougher one yet. But it can be done, as Congleton proves, and it can make for a very satisfying hunt, as one gets in sync with the changing landscape and seasons, the deer, and the hunter's place within the ecosystem.
Tips for securing a place to hunt? Start early, appearing in person and presenting a friendly, civilized image to the farmer or other landowner. It is illegal, remember, to hunt on another's land without verbal permission.
From the Landowner's Perspective
Remember that while many landowners share our vision of an impressive buck, deer represent a threat to a farmer's crops. Maybe you'll offer to help with deer control by taking an antlerless deer first (tags for them on private land are practically unlimited). There's no tastier venison, by the way, than that from a healthy, crop-fed whitetail doe.
Keep in mind, landowners logically worry about liability for anything that might happen to you while on their lands. You might remind them that Michigan law excludes them from such liability unless there's 'gross negligence or willful, wanton misconduct' by the owner or agents. Hold-harmless releases are another confidence-boosting option.
Thanks, of course, are always in order. If your hunt has been productive, a cut of fresh, cleaned venison, or sausage, if you like (Congleton prefers his made by Bernthal's Fresh Meat Market in Frankenmuth) is a step toward renewed permission another year.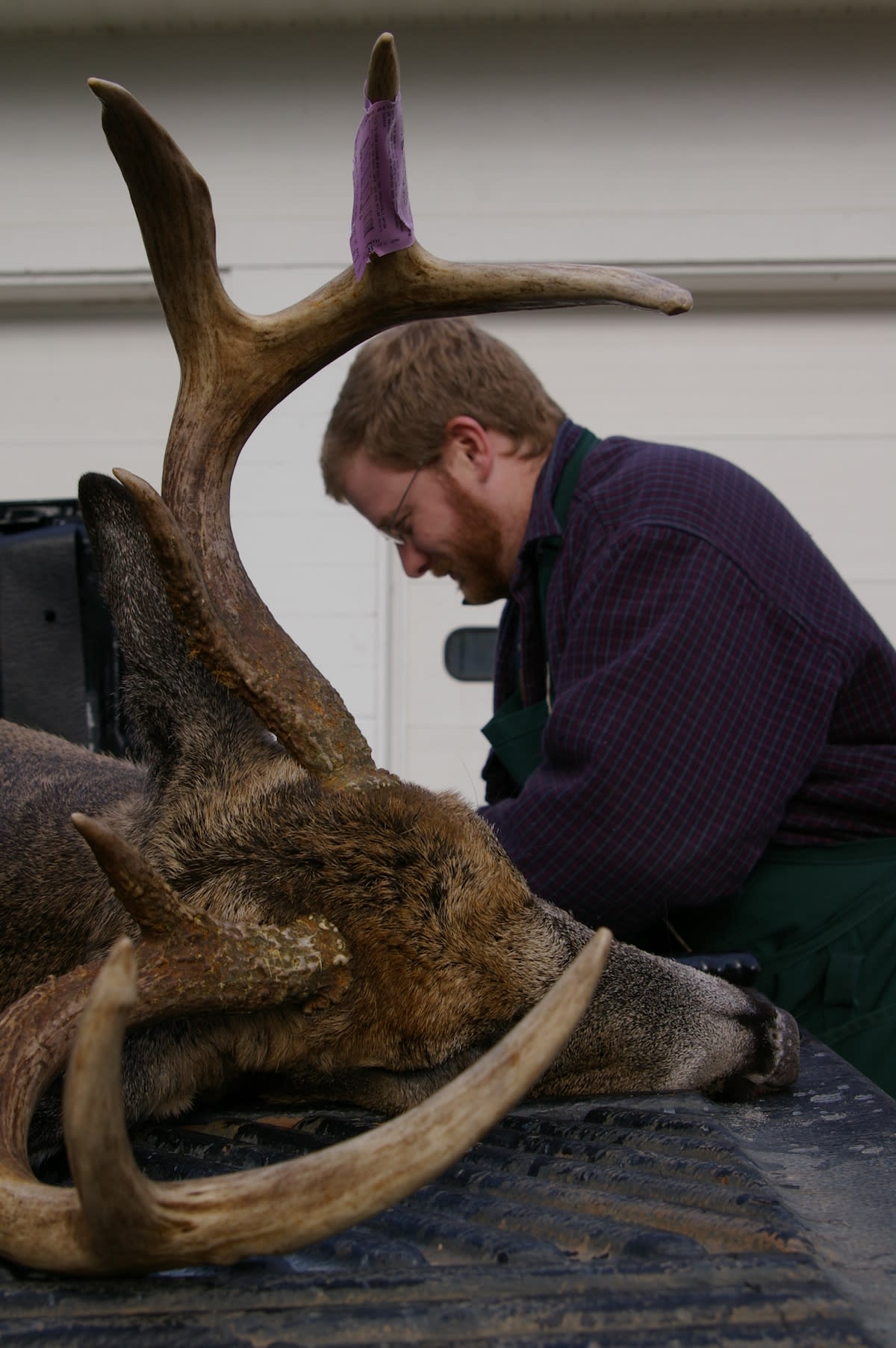 Consider Off-Peak Hunting
Remember that peak archery hunting often comes the first couple of weeks of November, the traditional firearm season the second half of November. Hunting spots are in high-demand then, and those with family connections, long-standing relationships or leases often have the edge. Asking for permission to hunt early in the autumn, or after Thanksgiving, will often draw a "sure!"
Gear Up Here
In an area rich with sporting goods stores than can offer insight on best locations, tactics and gear, two particularly stand out: Frank's Great Outdoors in Linwood for firearm and archery equipment, and Duncan's Outdoor Shop in Bay City for firearms and gear.
---
Deer Hunting in Michigan
Find Where to Hunt in Michigan
Lands Open to Public Hunting in Michigan
Private Lands Open to Public Hunting in Michigan
---
Need more help or information?
Contact our local Michigan DNR Customer Service Center:
Bay City CSC
3580 State Park Drive
Bay City, MI 48706
(989) 684-9141
---