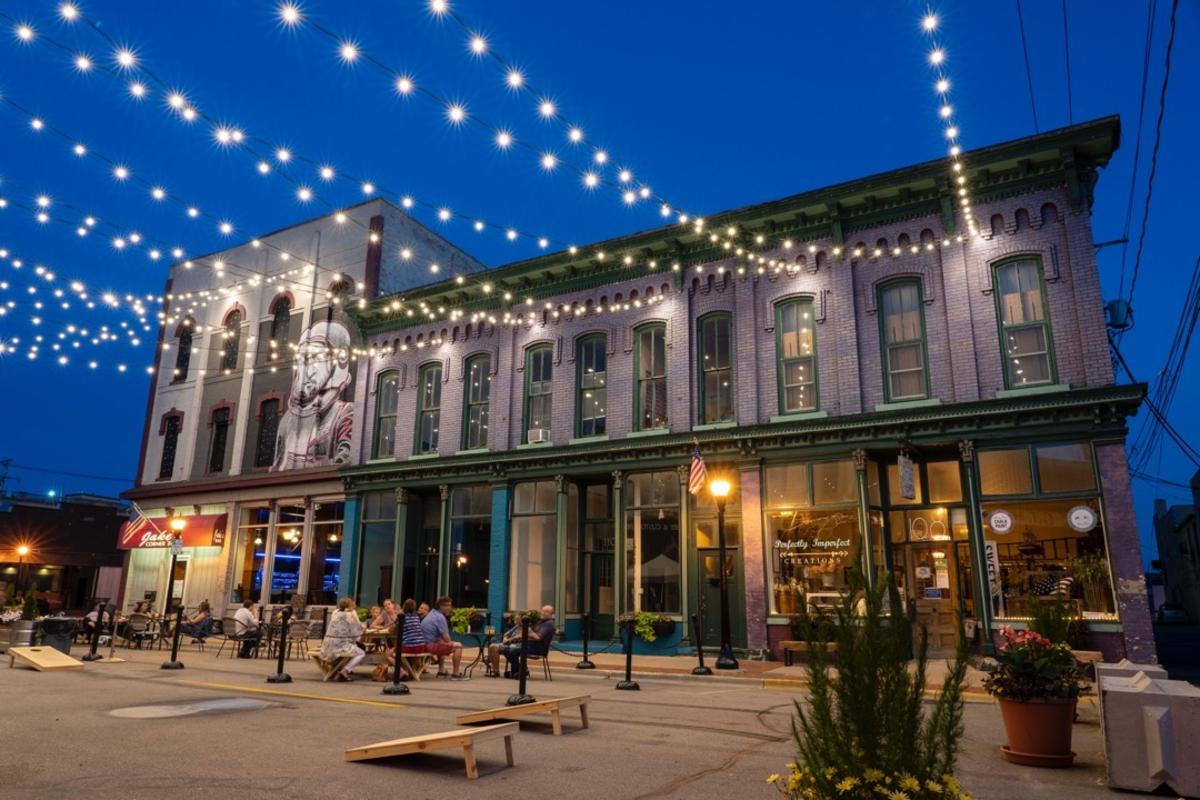 📍Third Street Star Bridge 📷 @jeffcaverlyphotography
---
Free. What's the catch, right? Here's the deal: there isn't one! In fact, there are more ways than we can mention to have memorable adventures in the Great Lakes Bay that'll cost you zero dollars!
---
Want to sway and dance to live music? Free tunes are here! How about taking in culture and glorious eye-candy at these (free, yes, free) museums? Prepare to be wowed, no wallets needed!
For no-cost chances to see movies, witness natural splendor, hop aboard boats, and maybe even find yourself immersed in beautiful botanicals, read on for an all-out guide that will show you how to explore the Great Lakes Bay in carefree (and flat-out-free) ways!
---

📍Chippewa Nature Center 📷 @calvinmarteen
Complimentary Adventure
With 1,200 acres and 19 miles of trails that are open year-round, from dawn-to-dark daily, it's hard to believe that admission into and through Midland's Chippewa Nature Center is absolutely free (not to mention experiencing their Homestead Farm, hands-on Ecosystem Gallery and more). Spend an afternoon (or several) while spending no dollars!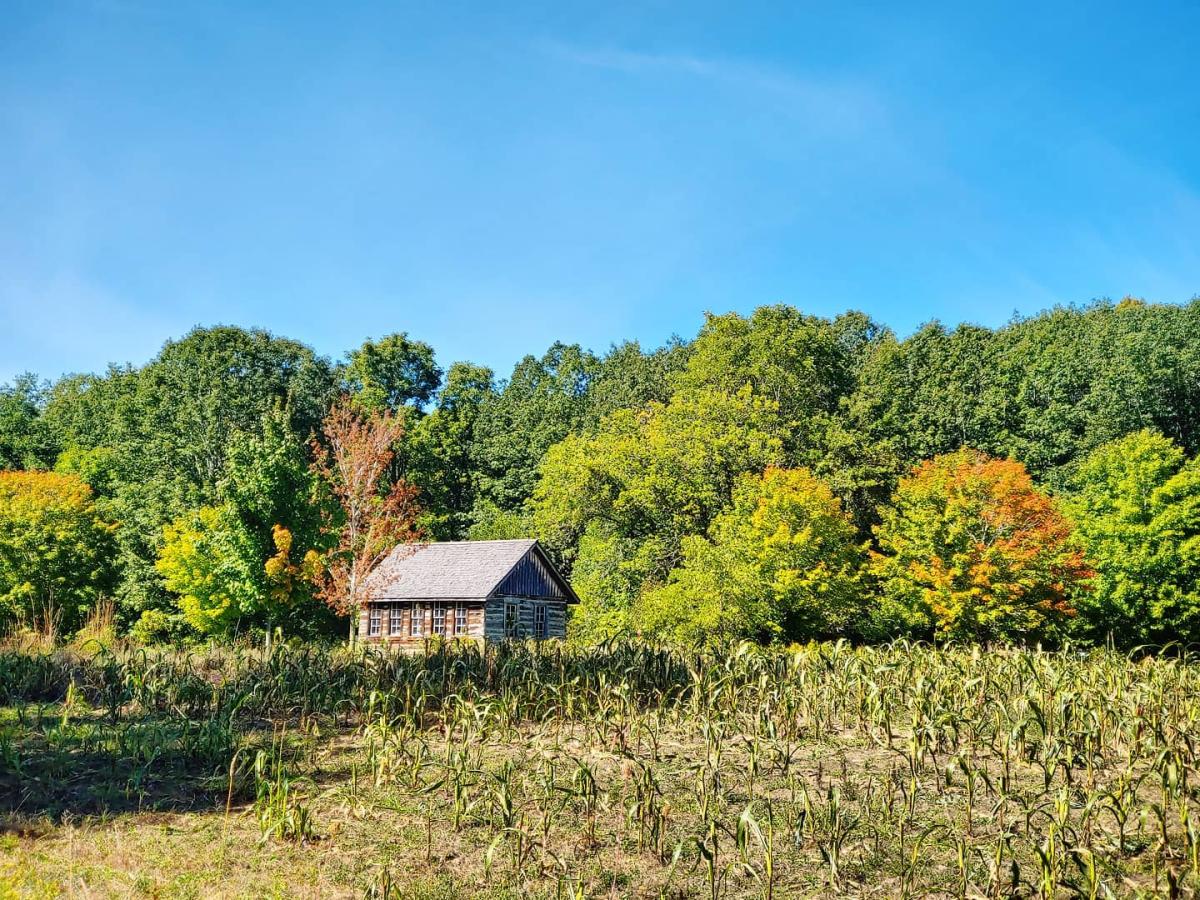 📍Chippewa Nature Center 📷 @megsymarie13
Float Freely
Board the Islander excursion boat with Bay City Boat Lines from 10 a.m. - noon, Monday through Friday in July and August, and enjoy a Free Narrated History Tour of Bay City while gliding along the glassy Saginaw River.
Costless Nature
Explore for free within the Shiawassee National Wildlife Refuge, part of one of the largest and most productive wetland ecosystems in Michigan. Take the Wildlife Drive Auto Tour from June to October, sunrise to sunset, for up-close viewing from the comfort of your car, and make a date at the Green Point Environmental Learning Center for even further free exploration.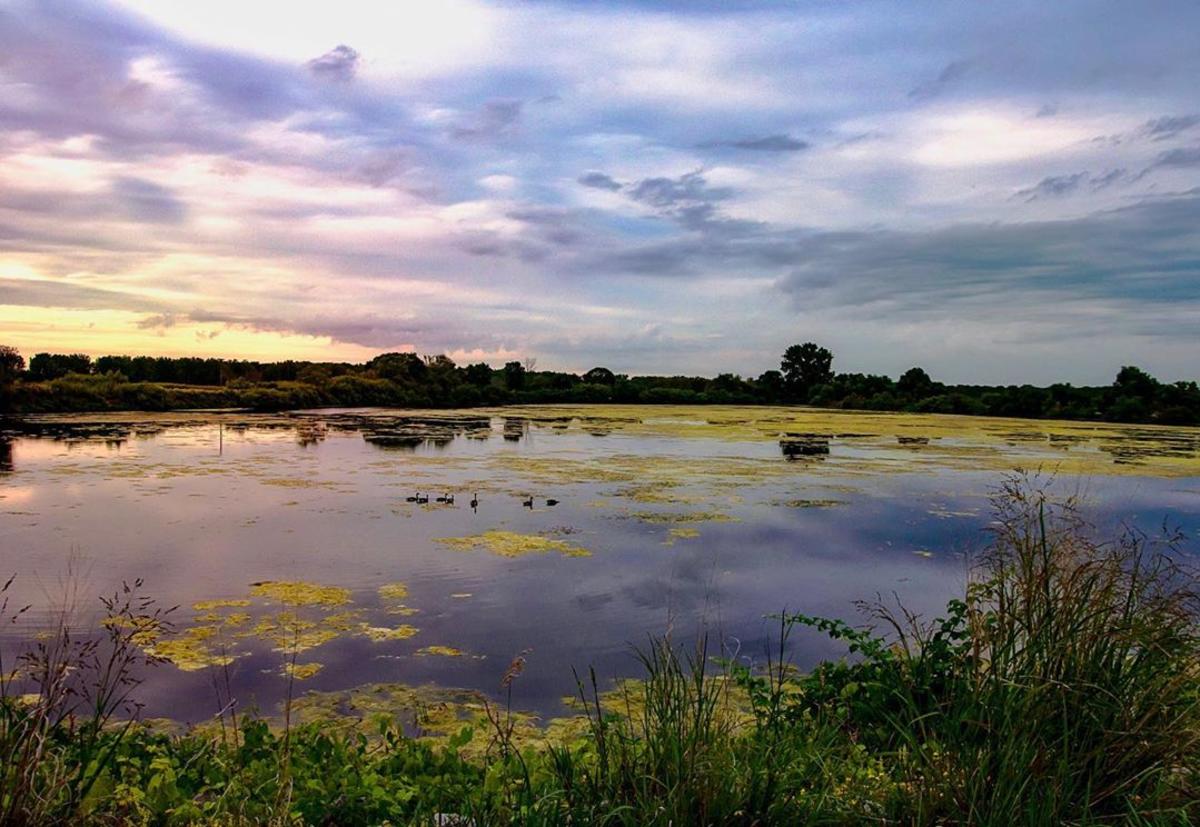 📍Shiawassee National Wildlife Refuge 📷 @ninaneuschuetz
Free Floral Finds
Take in eight glorious terraces each April - November of more than 300 varieties and more than 3,000 blossoming beauties at Dahlia Hill. Enjoy artist Charles Breed's working studio and museum featuring original designs in cast paper, bronze and other media, along with garden sculpture on view year-round.
Gratuitous Art
Gain culture and lasting impressions that won't cost you a thing inside the following museums and galleries, to name a few: Marshall M. Fredericks Sculpture Museum, University Art Gallery and Gingerblue Gallery in Saginaw; Golden Gallery and Studio 23/The Arts Center in Bay City; and Creative 360 in Midland.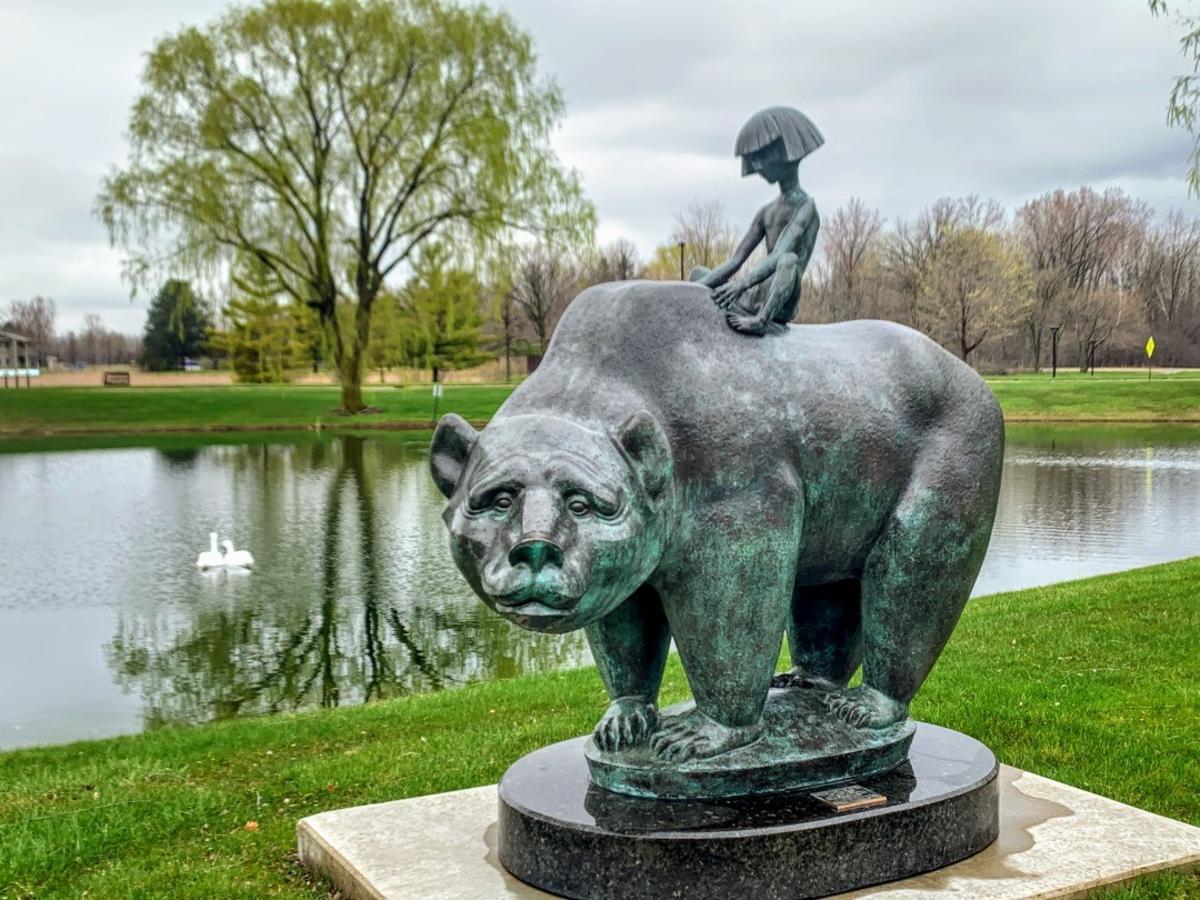 📍Marshall M. Fredericks Sculpture Museum 📷 @mfsmuseum
No Moolah Movies
Catch artistic film selections projected on the side of an historic building every Sunday at dusk during the Old Saginaw City Lawn Chair Film Festival, and enjoy pre-movie live music for free. For newer releases and family-friendly flicks, head to Wenonah Park for Tuesday Free Movies in the Park 9 p.m. showings.
On the House Tunes
Boogie down to Motown, let cool jazz speak to your soul. Far beyond what's listed, there's a whole lot of music here that costs a whole lot of nothing. Dip your toes in with these free summer concert series:
Bring blankets and lawn chairs on Thursday evenings from 7 - 9 p.m. to Tunes by the Tridge (June - August) and enjoy musical acts with Midland's famous three-legged bridge as the backdrop.
Head to Uptown Bay City to experience Thursdays at Uptown for free musical entertainment and unforgettable views of the scenic Saginaw River from 6 - 7:30 p.m.
Consider Sundays at 7 p.m. your time for Frankenmuth Concerts in the Park, and enjoy the various musical acts the Frankenmuth Women's Club presents at Memorial Park.
Bring your comfy chair and let Wednesday evenings at 7 p.m. be your chance to hear cool jazz amidst the blooming roses during Jazz in the Garden at Andersen Enrichment Center & Lucille E. Andersen Memorial Rose Garden.
Friday nights from 5:30 - 9 p.m. can be your "free time" to shimmy and shine at Morley Plaza during Friday Night Live (and boogie down to all kinds of weekly music choices).
Free (but accepting free-will donations), the Wednesdays in the Park Summer Concert Series brings complimentary tunes to Bay City's waterfront Wenonah Park, all the way into September.
Pack your own seating (and pack a cooler), then head to Tittabawassee Township Concerts in the Park, offered Wednesday evenings through late-August, 6:30 - 9 p.m.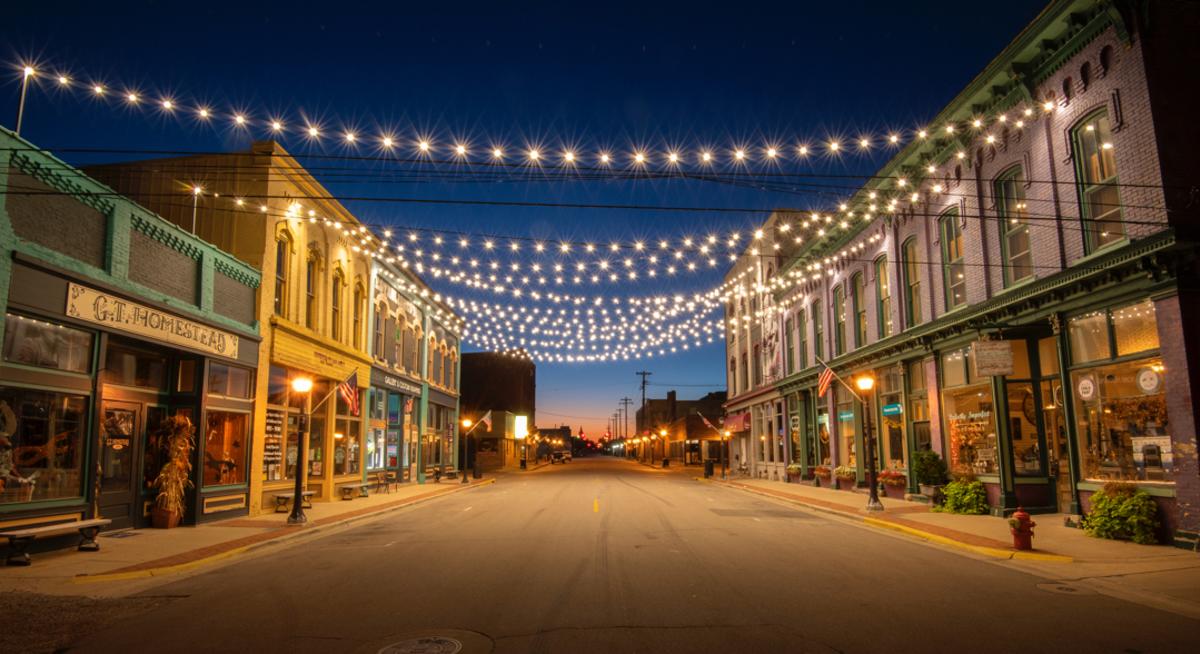 📍Third Street Star Bridge 📷 @jeffcaverlyphotography
Taking memorable photos underneath the Third Street Star Bridge, or wandering about farmers markets and city markets to enjoy free samples and fresh smells, or hopping on the Great Lakes Bay Regional Trail to forge new adventures along 100 miles of paths, you'll find no shortage of free things to do that all result in priceless experiences.
---
Looking for even more low-cost ways to live it up on your vacation? Check out our top 10 things to do under $10 in the Great Lakes Bay!
---