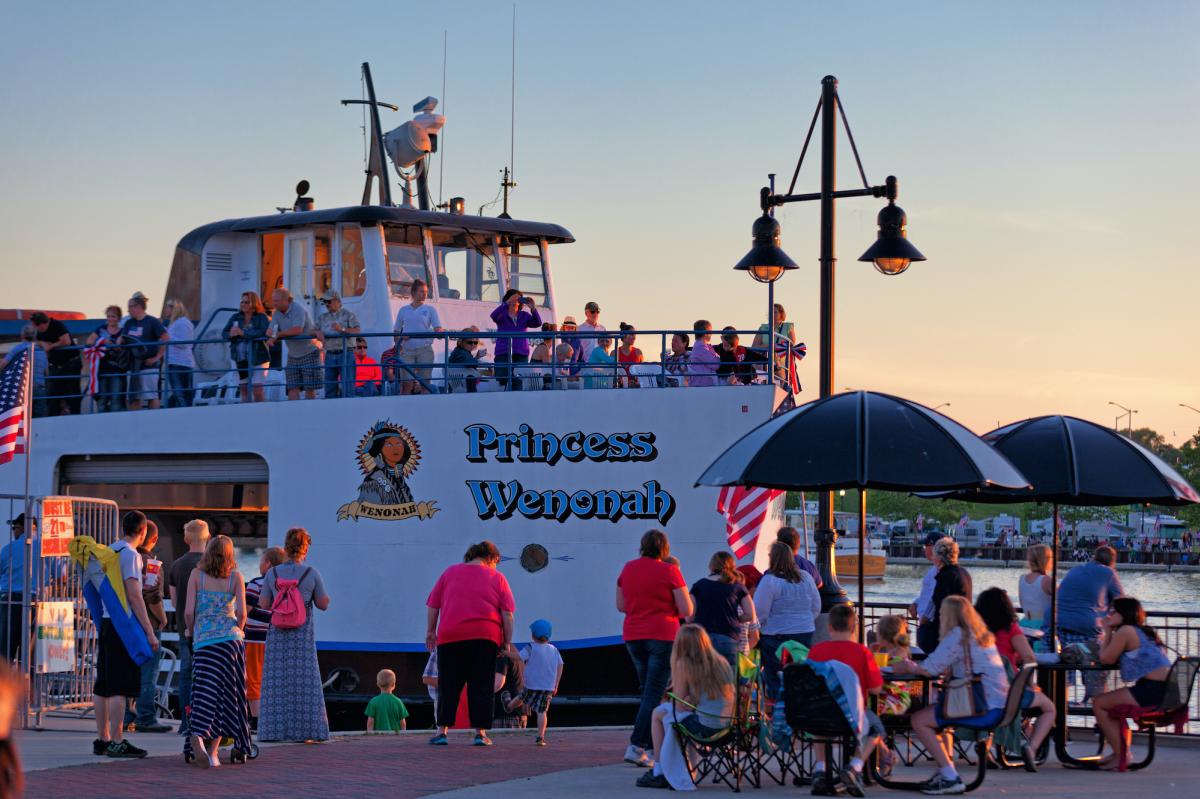 As tourism businesses everywhere work tirelessly to pick up, dust off, and open their doors to the new normal COVID-19 has forced upon the travel industry, the lifeline holding many together is the very thing that built them: loyal, local patrons.
With the help of crowdfunding platforms and matching grant programs, businesses everywhere are turning inward to their customers — and finding a heartfelt outpouring of support.
See how crowdfunding, grants, and the giving spirit of our communities are changing the landscape of COVID-19 tourism recovery, right here in the Great Lakes Bay Region:
---
MI Local Biz: COVID-19 Small Business Support Program
Michigan Economic Development Corporation
"A creative funding mechanism to offer quick access to capital for small, local businesses in this great time of need. The MEDC will match crowdfunding raises on a 1:1 basis, up to $5,000, for eligible small businesses experiencing economic challenges as a result of COVID-19."
After 22 years of giving generously to their community, Bay City Boat Lines needed a lifeline in the wake of COVID-19.
Hampered by an already-short Michigan summer season and limited resources, this small, three-generation, family-owned business — offering private charters and public cruises on the Saginaw River and Saginaw Bay — looked to the local community for the support it needed.
Facing a loss of 90% of private charter bookings — and reduced capacity on public cruises to protect the health of its guests — Bay City Boat Lines turned to the Michigan Economic Development Corporation's MI Local Biz COVID-19 Small Business Support Program.
"We've never done any sort of crowdfunding or public appeal for help before," said Michelle Judd, second-generation member of the family-owned operation. "Partnering with the MEDC and our supporters has been a really positive experience."
"We're humbled by the generosity that unfolded immediately, especially since so many other people and organizations out there are in need of support. It's heartwarming to see that people care enough to help us out."
But, helping out is what Bay City Boat Lines has always done for its community. 
Each season, Bay City Boat Lines partners with local businesses to provide a schedule of tours free to the public. They educate and entertain thousands of residents and visitors each summer, and support the arts by booking live, local musicians to perform on board. They donate to local fundraisers, buy local, and source their catering from community-centric family businesses, much like their own. Most of all, they employ a three-generations-strong staff that loves (and lives) to serve the Great Lakes Bay Region and its guests.
When asked what makes local patrons so eager to support the Boat Lines in their time of need, Judd noted, "An early decision to partner with other business and offer free tours to the public every summer since our founding in 1998 has endeared Bay City Boat Lines to many. Guests often wonder what the 'catch' is, and there isn't one. Everyone who attends a tour, cruise, or party instantly relaxes and has a good time. We always say that Bay City Boat Lines is a labor of love."
To help keep that labor of love cruising on the Saginaw River and Saginaw Bay, you can show your support for Bay City Boat Lines by donating to their "Keep the Boats Afloat" Patronicity crowdfunding campaign, now through June 24.
---

​
---
Backed by the support of up to $5,000 in matching grant funds from the Michigan Economic Development Corporation's MI Local Biz Program, this crowdfunding campaign will help provide personal protective equipment and training for crew members; marine insurance to keep guests and staff protected; and rent, utilities, and wages to keep Bay City Boat Lines' decades-strong family business afloat.