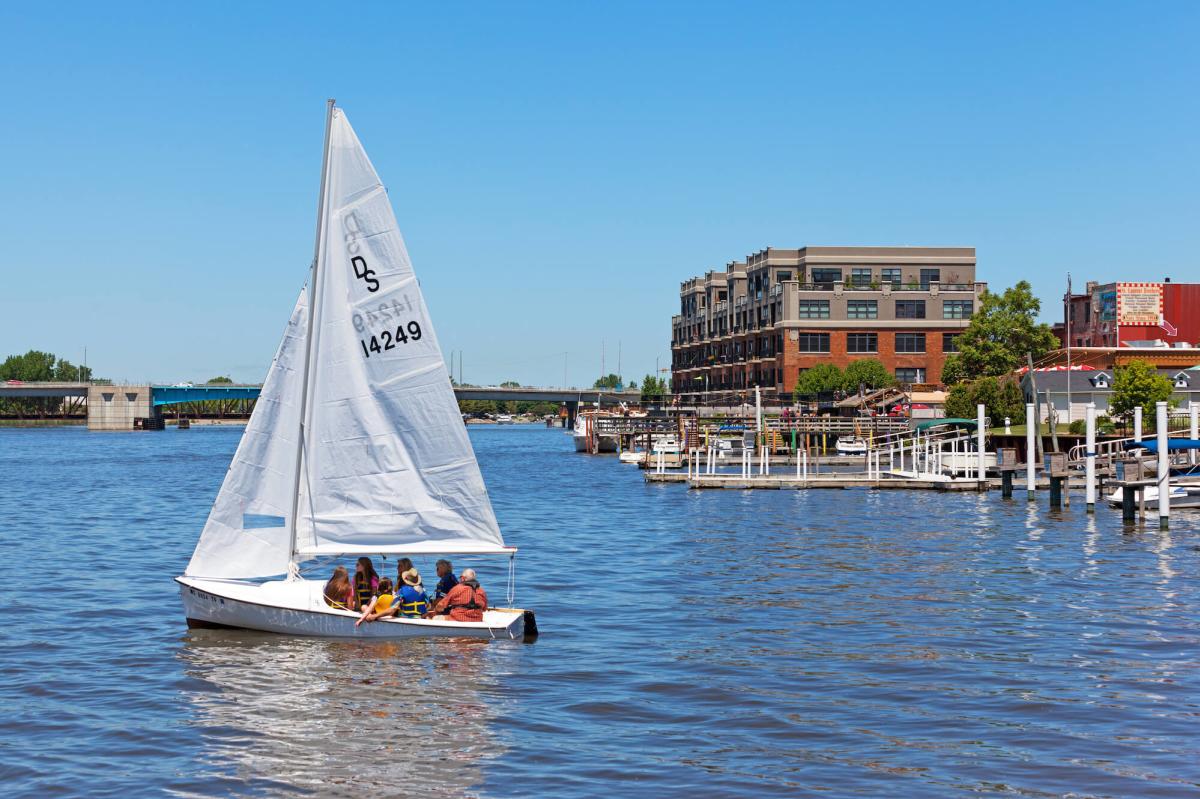 ---
Looking for fun things to do in Bay City, Michigan with kids? Spend your days as planned below or use this as a starting point and let serendipity step in — or a bit of both!
---
Pack up the car, complete with kiddos and snacks, and travel together to the waterfront community of Bay City, Michigan! Situated on the Saginaw Bay of Lake Huron, Bay City is absolutely bursting with flavors to savor, shows to catch, boats to board and bikes to ride (maybe even tandem ones, if you like). You're on vacation and you've got a weekend to spend making memories together in Bay City!
---
COVID-19 Update:
As we welcome you back, we'll be doing our best to keep you in the loop on what's open & closed in the Great Lakes Bay Region. Just look for the orange banners below on our partner listings as you start planning for your next trip!


While we all navigate this new normal, some experiences may be slightly different, and some businesses may only be partially reopened. Please check with the individual businesses for their reopening status, new hours of operation, and updated policies before visiting!
---
Day 1: Let's Ride!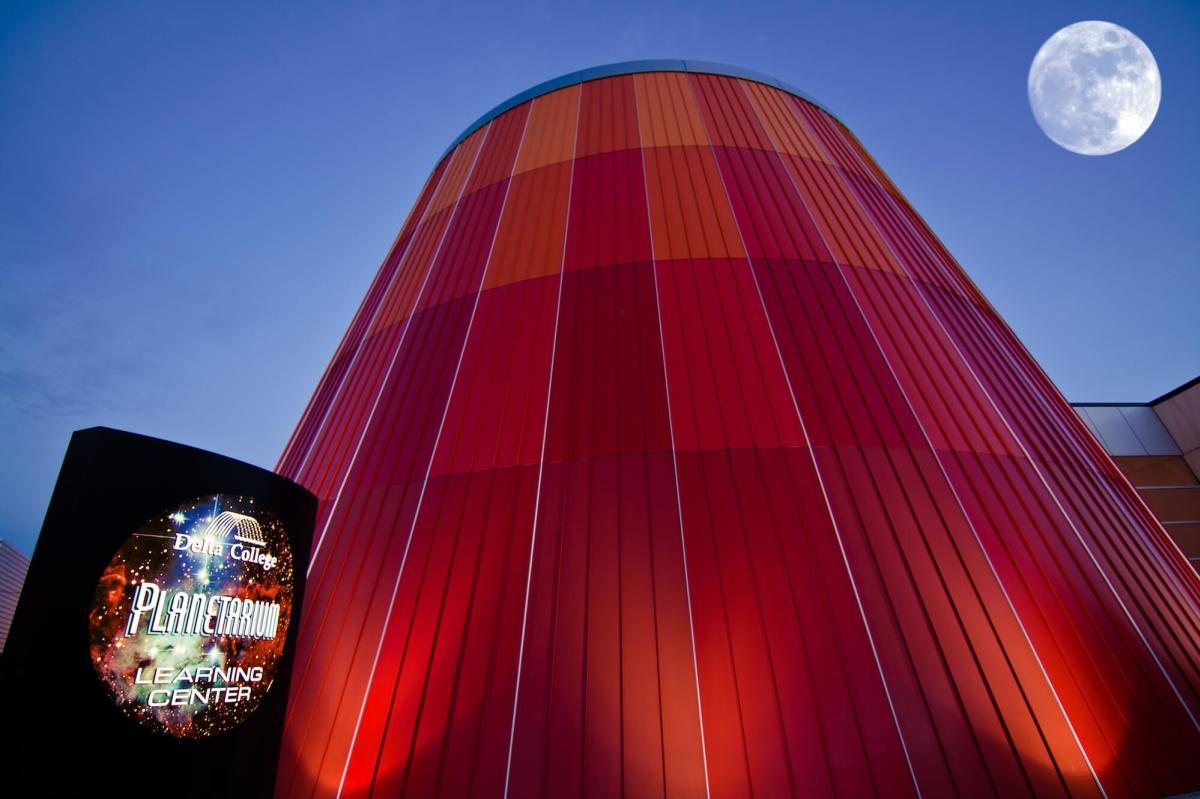 Breakfast: Create "sweet" smiles at Cops & Doughnuts – Sutherland Precinct, and enjoy fresh doughnuts and hot coffee before figuring out what's next! 
Decide Your Ride: Want to board a boat together? Meet BaySail's majestic sailboat schooners, the Appledore Tall Ships! All Classic Sails are family-friendly, including daytime Legends of the Saginaw, evening Sunset Sails, and even nighttime Celestial Excursions!
Looking to experience what a "bicycle built for two" is like? Rent tandem bikes for the whole fam at Jack's Bicycle Shop, located right Downtown, and frame the photo you'll surely capture!
Lunch: Sink your teeth into seriously tasty sub sandwiches, soups, and salads at Intermission Deli. (Do you have one kid who loves salami and another who's vegetarian? Intermission Deli has you covered.) 
Ride to the Stars: Travel "out of this world" together at Delta College Planetarium! Kids and adults alike will enjoy this state-of-the-art facility where mind-blowing shows last one hour. And don't leave without visiting the outside observation deck where you'll experience a spectacular birds-eye view of Downtown Bay City! 
Fun with a View: Play 18 holes of outdoor mini-golf (right by a bustling marina) for gorgeous views of the riverfront with your game of putt-putt at Buoy 18. After a round, let the kids enjoy the free indoor game room and some hand-dipped Ashby's ice cream.
Dinner & Dessert: Take the fam to MI Table. This farm-to-table spot has a menu that changes seasonally, but the family-style pot pie is a mainstay that kids (and adults) will love. Finish by sharing the Michigan Fudge Charcuterie Board for dessert, and toast to your family weekend in Bay City!
Day 2: Paint the Town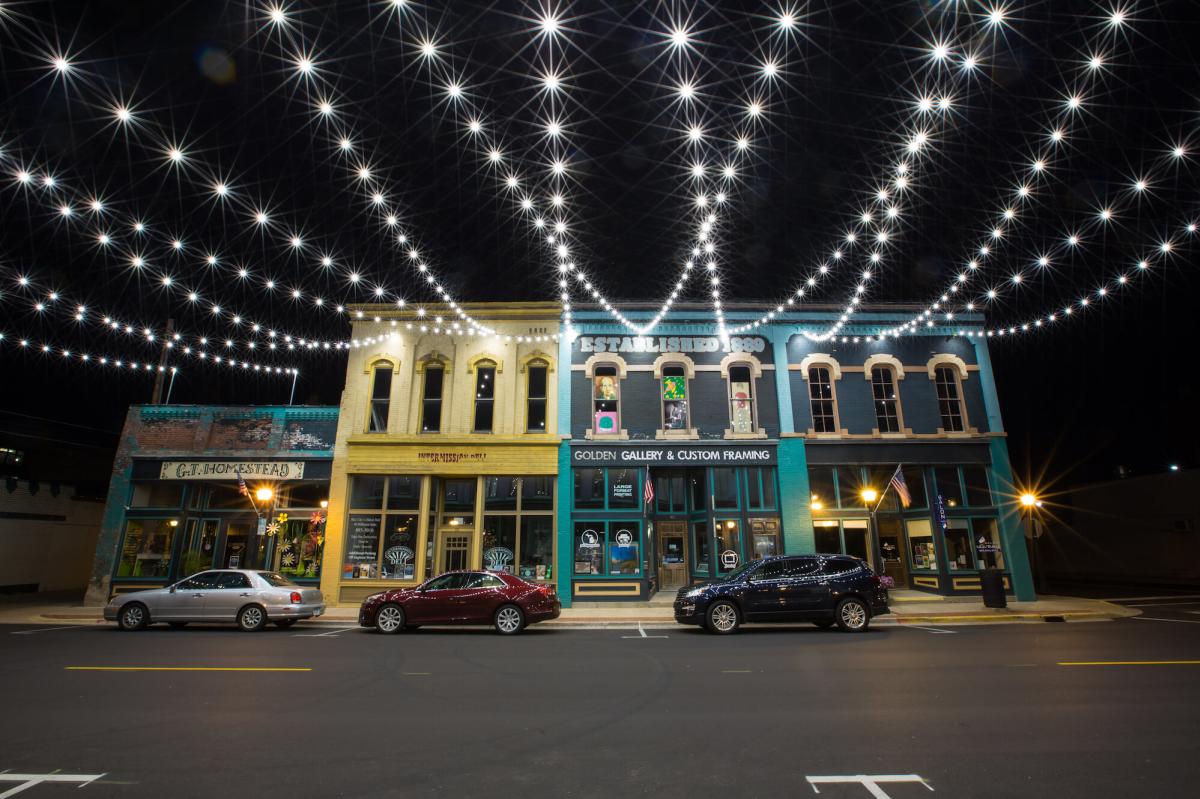 ---
Uptown or Downtown? How about both! These distinct neighborhoods are just a three-minute car ride apart, and your family will enjoy each.
---
Breakfast: Head to Uptown Grill for classic offerings, kicked up a notch. Think Sweet Potato Pancakes and Banana Bread French Toast (although they offer traditional French Toast, too). You could also grab a quick bite at Live Oak Coffeehouse if a yogurt parfait, quiche, and locally-roasted specialty coffee calls. 
Uptown to Downtown: Stroll about Uptown and enjoy the shops and scenery. Don't leave without making a wish at the fountain, and enjoy the picturesque views of the water (maybe with a house-made bubble waffle cone of "Uptown Funk" from Cream & Sugar Ice Cream Company)!
Then, head Downtown to Painterly Pottery. Adults will enjoy this hands-on, paint-your-own studio just as much as the kids! Pick your color palette and create what will surely become a treasured souvenir of your time spent in Bay City.
From Painterly Pottery, opportunities abound within a few walkable city blocks. Looking for one-of-a-kinds? Michigan's largest antique center is just across the street, and so is Half Mile Handmade (whose made-in-Michigan goods are not to be missed). 
Lunch: Discover Bay City's year-round, indoor marketplace, City Market. You might catch a live, hands-on demonstration (and you should absolutely get something from Elaine's Bake Shop before you go)! Grab lunch while you're here — maybe That Guy's BBQ or DHOP (Downtown House of Pizza) — or choose from plenty more. 
Hit the Town: Drive or walk to enjoy Downtown! Visit Do-Art Studio & Gallery to see artwork created by individuals with and without disabilities, or check out Child Classes offered at Studio 23/The Arts Center. Let the kids try authentic gelato from Artigiano Artisan Cheese Shoppe or hand-dipped chocolates from Village Chocolatier, and relax in Wenonah Park while you watch the boats float by.
Dinner: Enjoy G's Pizzeria & Deli for everything from gourmet & specialty pizzas to their signature Pocket Pizza! (Heads up: Nearby Brooklyn Boyz Pizzeria & Italian Eatery and Eudici's Pizza are each a five-minute drive out of Downtown, and both are worth the jaunt.) 
Dessert & Delights: Visit Downtown Bay City's oldest candy shop, St. Laurent Brothers, for gourmet chocolates, candies, nuts, and even ice cream. Take your treats and walk underneath the evening lights of the 3rd Street Star Bridge — a luminescent display and the perfect backdrop for your family vacation photo in Bay City!
Day 3: Head Out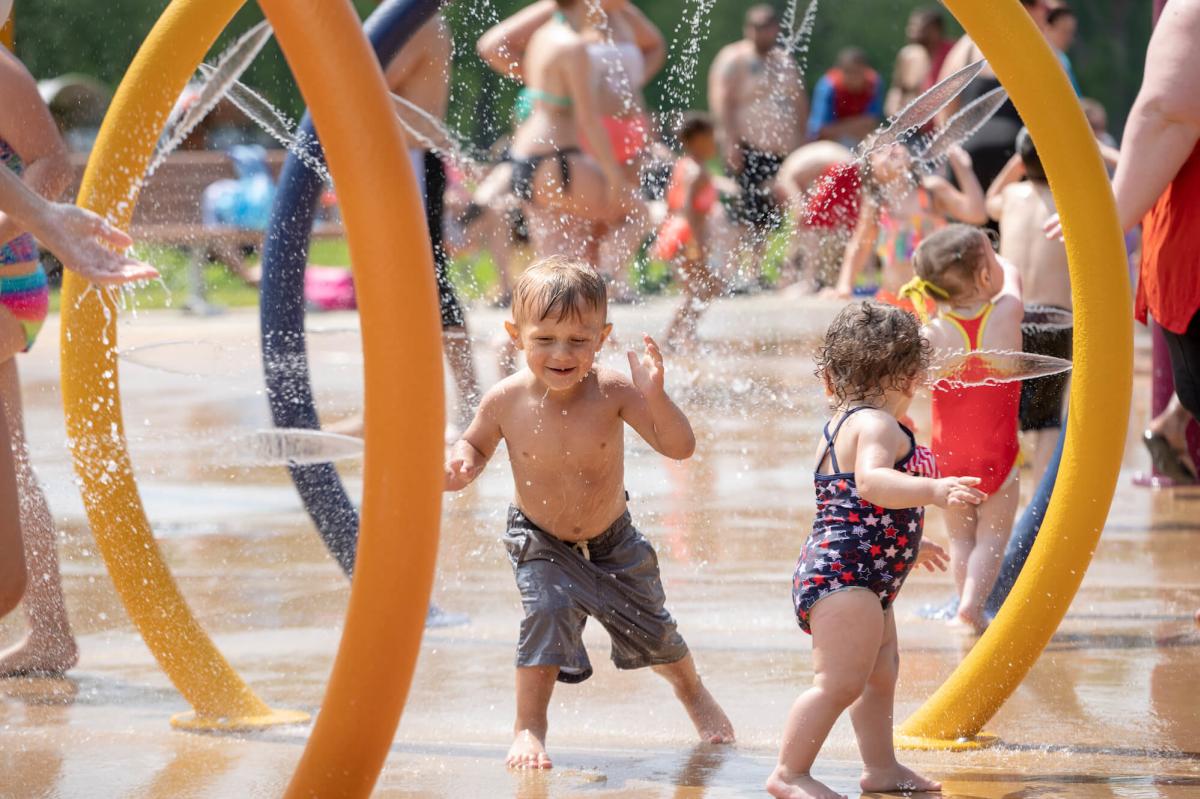 Breakfast: Be sure to visit Harless + Hugh Coffee before heading out of town. Roasted Apple & Ricotta Toast with pour-over coffee for the adults and Cinnamon Apple Waffles for the kids? Consider it the perfect send-off breakfast and the topper to your family time in Bay City!
On the Edge: Take your time traveling out of town, and plan a pitstop at the Antique Toy & Firehouse Museum. Explore impressive NASCAR and Tonka collections and see the oldest operating motorized fire truck in the world! 
Pull into Bay City State Park and put on your bathing suits (weather permitting) to enjoy almost a mile of natural Saginaw Bay shoreline, plus the on-site Spray by the Bay spray park! Or, hike paved trails through scenic Tobico Marsh and spot some wildlife together from two four-story observation towers! Finish off your day of fun at nearby Dutch Village Adventure Park with go-karts, bumper boats, and mini-golf while you recount all the favorite moments from your epic family trip to Bay City!
Bite Before You Go: Gather 'round at Mussel Beach Drive-In — a family-style restaurant and ice cream parlor loved by locals — and enjoy one last lunch together before heading home. 
---
What a weekend it's been! There are tons of things to do in Bay City with kids, right? Here's hoping you enjoyed every minute while you were here. See you again soon!
---