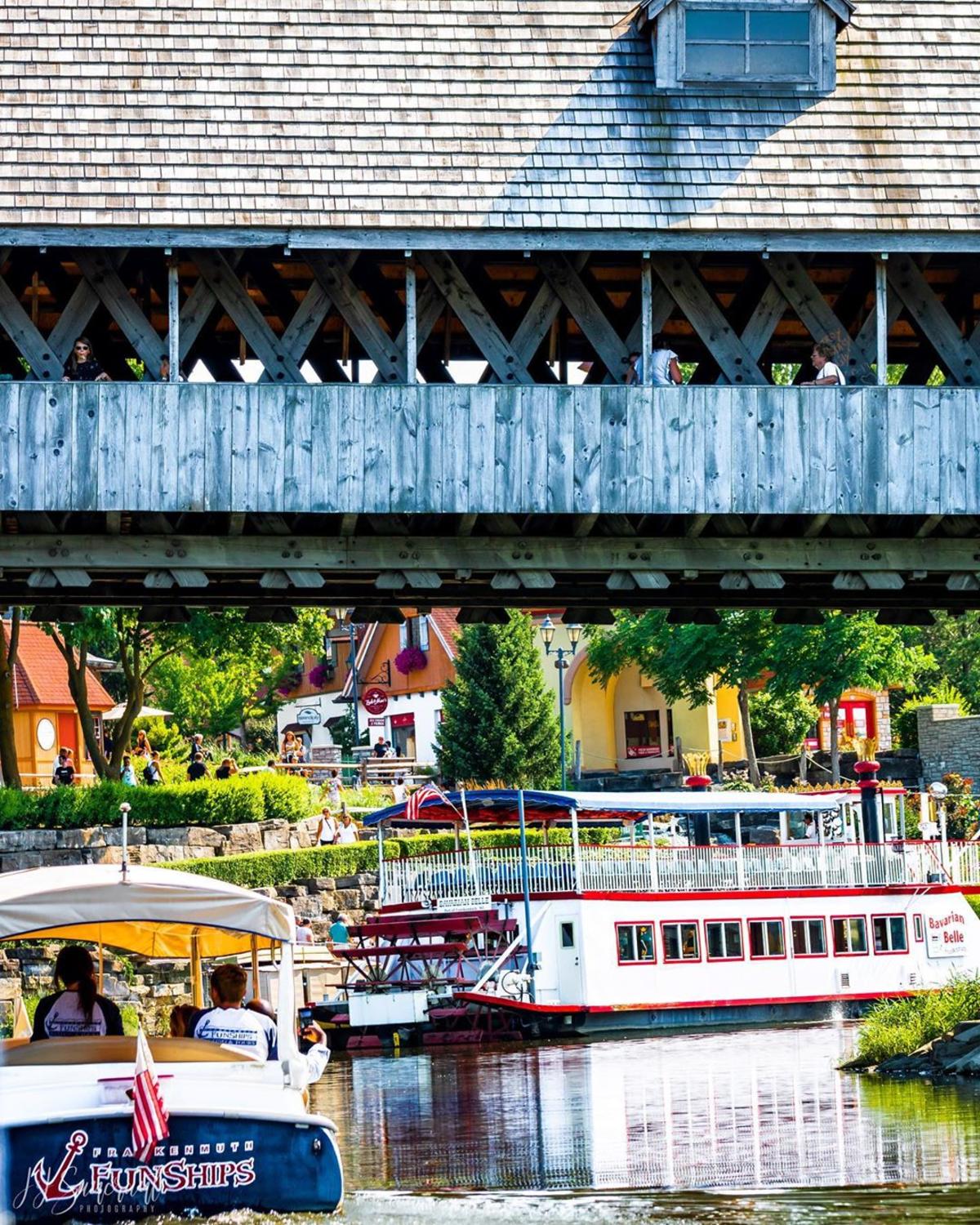 📍Frankenmuth FunShips & Bavarian Belle Riverboat on the Cass River 📷 @michiganaddicts
---
Looking for fun things to do in Frankenmuth, MI without the kids? Spend your days as planned below or use this as a starting point and let serendipity step in — or a bit of both!
---
When you're looking to get away — no worries, no responsibilities, no kids — a weekend in Frankenmuth, Michigan is sure to "willkommen" you! The German word for welcome, willkommen is the all-around attitude of this iconic place where more than 3 million people visit annually. Think dirndls & lederhosen, German beer and schnitzel, and your memorable weekend spent in a one-of-a-kind location known only as "Little Bavaria"!
Find yourself immersed in authentic German heritage, dine on world-famous flavors, experience America's oldest microbrewery, indulge in fantasy carriage rides (and rich fudge… and decadent pastries), and remember what it feels like to belly laugh! You're in Frankenmuth for the weekend with nothing but time, and good times are definitely ahead!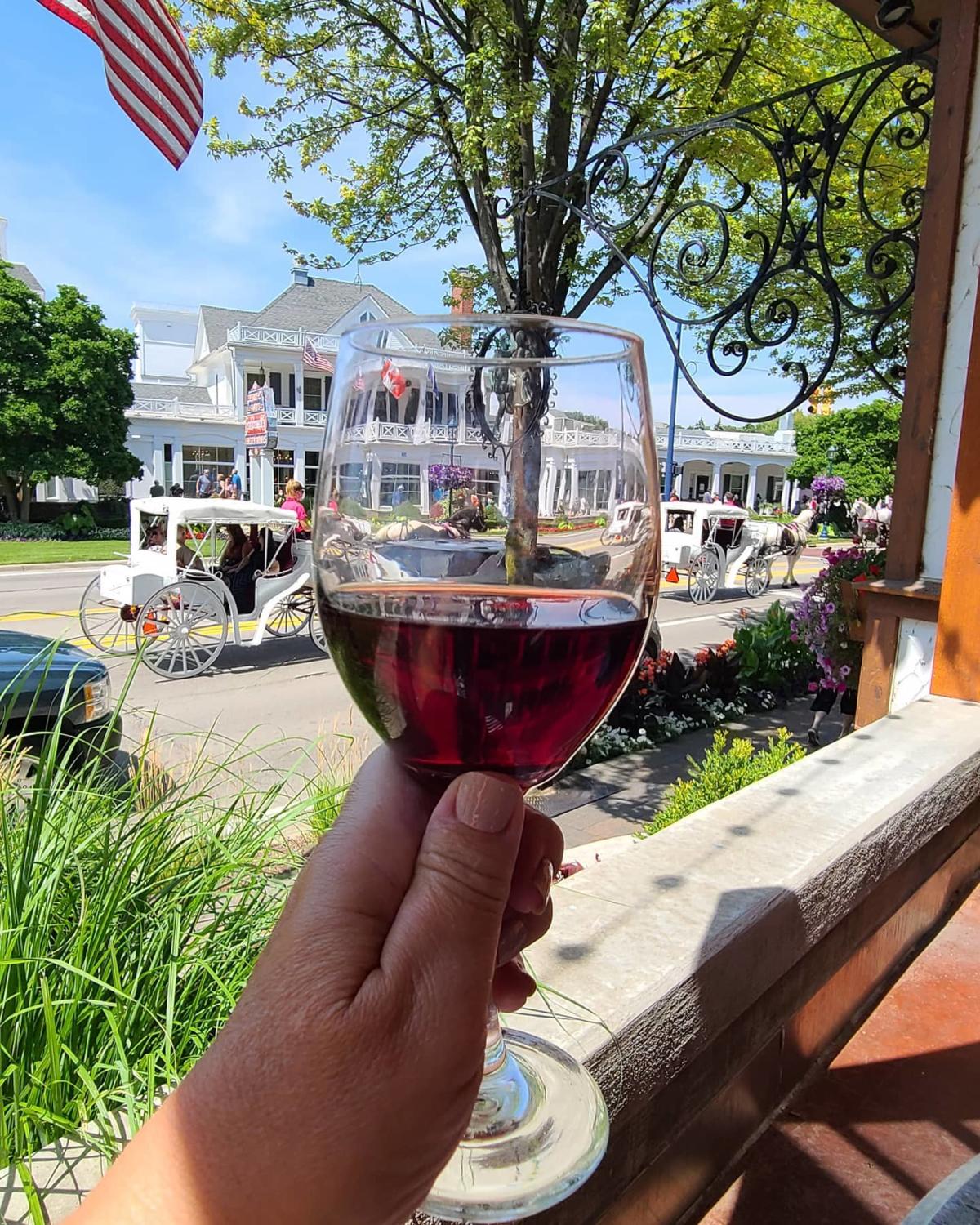 📍Downtown Frankenmuth 📷 @heathergingercooper
Day 1: Meet & Greet
Breakfast: Get the lay of the land along Frankenmuth's Main Street, before buzzing down to South Main to start your day with scratch-made, sustainable food at Honey B's Eatery. Order the Biscuits & Gravy (vegan, if you prefer) or the Southern Benny (a benedict on warm buttermilk biscuit with braised pork and poached egg).
Choose Your Chariot: Cruise along the flower-lined streets and experience Frankenmuth in unforgettable fashion on a Fantasy Carriage Company or Frankenmuth Carriage Company classic, horse-drawn carriage ride. Traveling with friends? Book the PedAle Trolley Circle Cruiser for a four- to six-person, circular bike where you can sip pints while you pedal through town!
Lunch: Located right on Main St., try Tiffany's Food & Spirits (known for its Sicilian-style pizza, downhome food, and good-times vibe) and enjoy lunch on the front patio overlooking Downtown Frankenmuth. Or try locally-grown and -made goodness at Michigan on Main Bar & Grill — like their house-made Ale Brat and a Pretzel — and wash it down with your choice from Michigan's largest selection of German beers, or one of 17 rotating Michigan craft brews on tap!
Mingle on Main: Spend time exploring shops galore along both sides of Main St. Watch taffy and fudge get made (and just enjoy) Zak & Mac's Chocolate Haus, Frankenmuth Fudge Kitchen, Frankenmuth Taffy Kitchen, and more. Try chocolate-flavored cheese (or 270+ other varieties) at Frankenmuth Cheese Haus, or sample house-made Bavarian specialty sausages at Kern's Sausages or Willi's Sausage Co. Don't miss out on spots like Adorn Boutique or White House Boutique if vacation fashion is what you're after!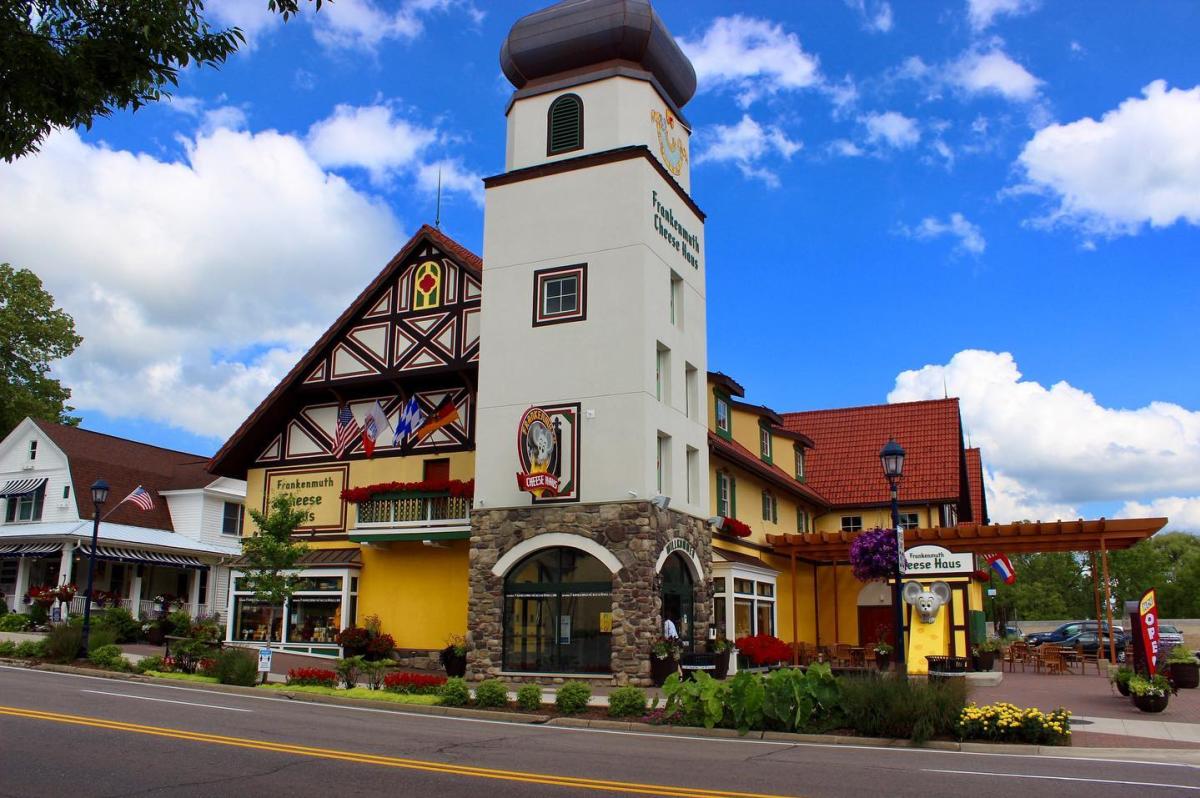 📍Frankenmuth Cheese Haus 📷 @ashleighvasi
Sip & Sample: You've already covered a ton of ground on your first day in Frankenmuth! Treat yourself to wine tasting at the Frankenmuth tasting room of Michigan's most-awarded winery, St. Julian — where you can sample six wines or spirits (in your take-home souvenir tasting glass)!
Dinner: When in Rome, right? Experience Frankenmuth's world-famous chicken dinners (in multiple courses served family style) at Zehnder's of Frankenmuth or Bavarian Inn Restaurant. How to choose between the two? Flip a coin, or do each a different day! They both offer a rich, authentic, German experience and food you won't soon forget.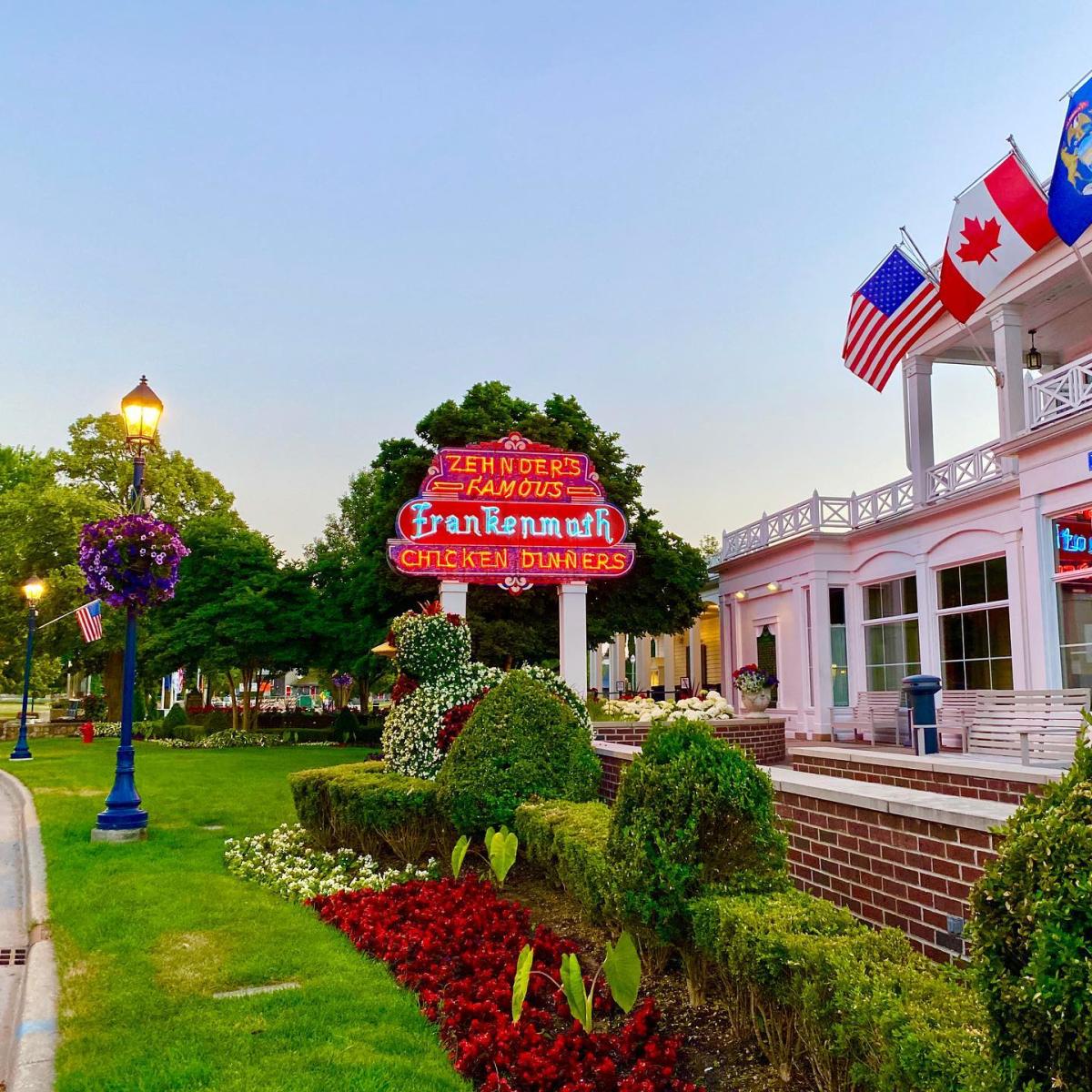 📍Zehnder's of Frankenmuth 📷 @reginanottingham
Or cozy up at Prost! Wine Bar & Charcuterie and revel in a European-inspired wine bar experience offering flavors from around the world. Here, you'll celebrate with charcuterie boards and global tapas, an extensive wine selection (including wine served on tap), and the option of dining inside or out, even fireside if you like.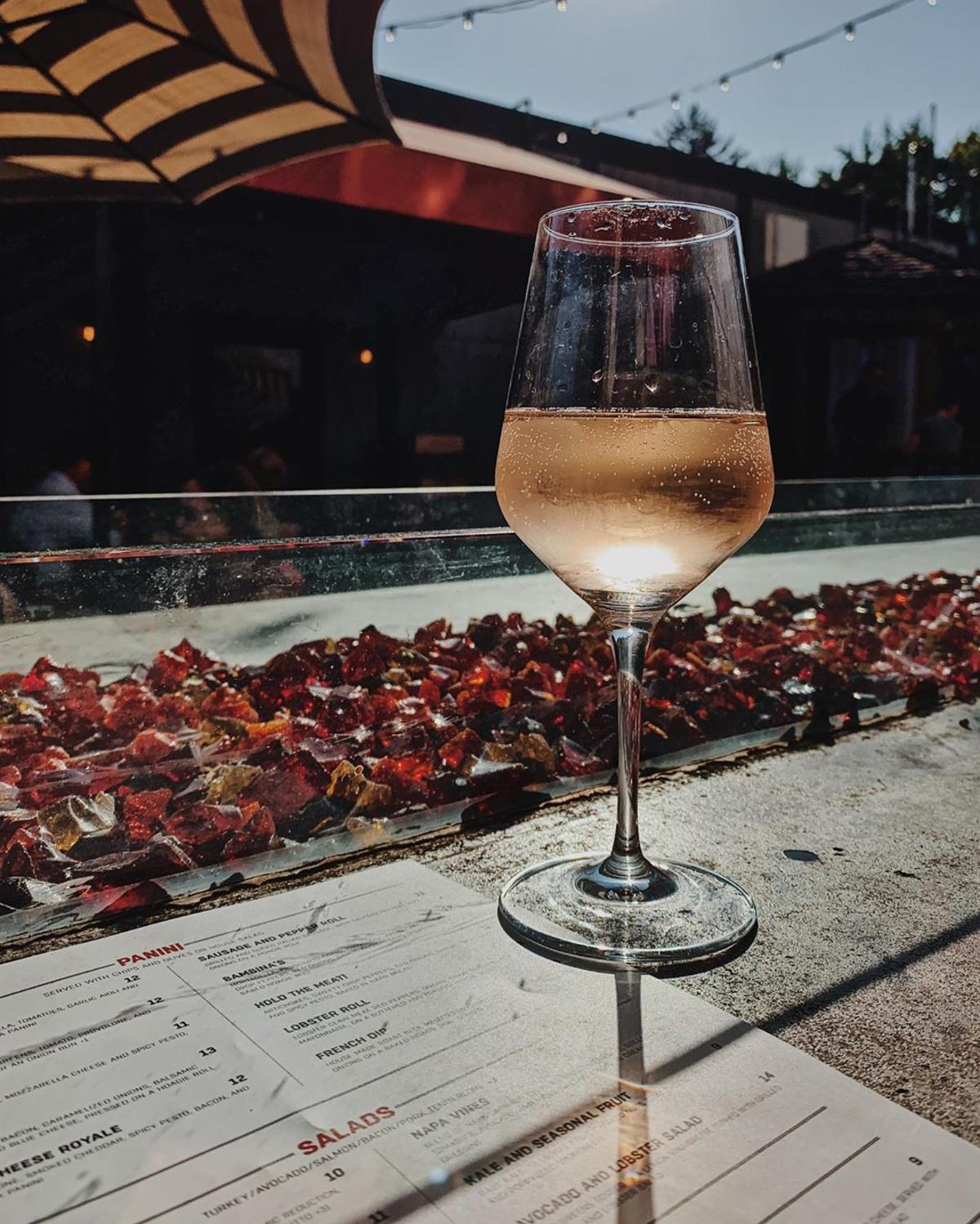 📍Prost! Wine Bar & Charcuterie 📷 @ashhhleysmith
Seize the Night: End at the historic 1862 Frankenmuth Brewery — America's oldest microbrewery — and enjoy the evening views from an enclosed patio with ceiling-to-floor glass overlooking the Cass River! Or head to Zehnder's Tap Room for Friday Night Flights, featuring Zehnder's 20 specialty craft beers, and live lounge entertainment!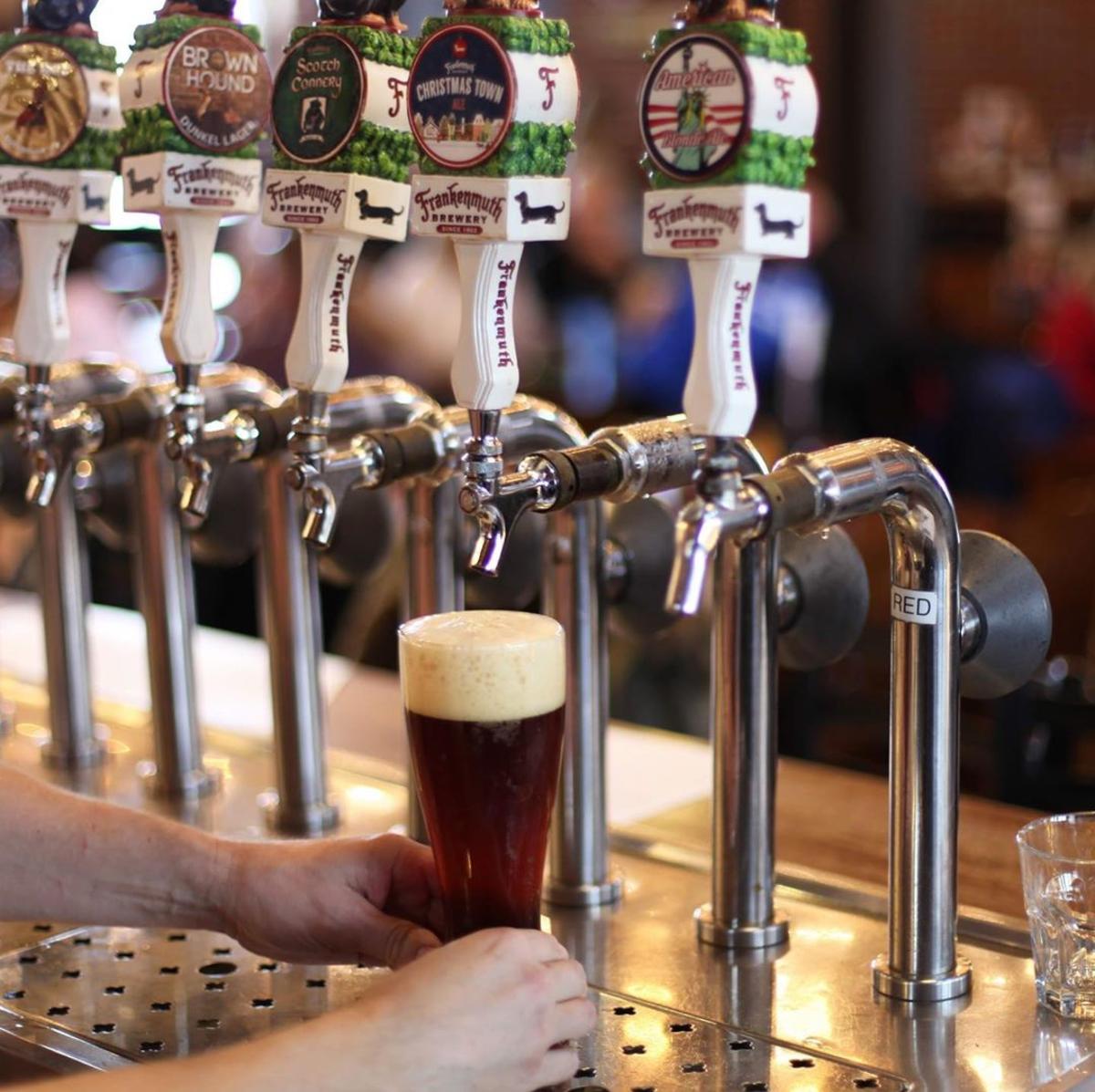 📍Frankenmuth Brewery 📷 @frankenmuthbrewery
Day 2: Pick Your Pleasure
Breakfast: Order up a Breakfast Pizza at T-Dub's, or begin your day at Oma's Restaurant inside the Bavarian Inn Lodge. "Oma" means "Grandma" in German, and the Banana Nut Bread French Toast, German Potato Pancakes, and Potato Cheese Dumplings all taste like a big ole hug!
Chime Time: Be sure to witness the Bavarian Inn Glockenspiel Tower, a 35-bell carillon and illuminated clock with figurine movement, when it chimes at 12 p.m., 3 p.m., 6 p.m., and 9 p.m. daily. Make time, too, to explore the 239-foot, 230-ton Frankenmuth Bavarian Inn Holz Brücke — an iconic covered bridge made completely of wood which spans the Cass River.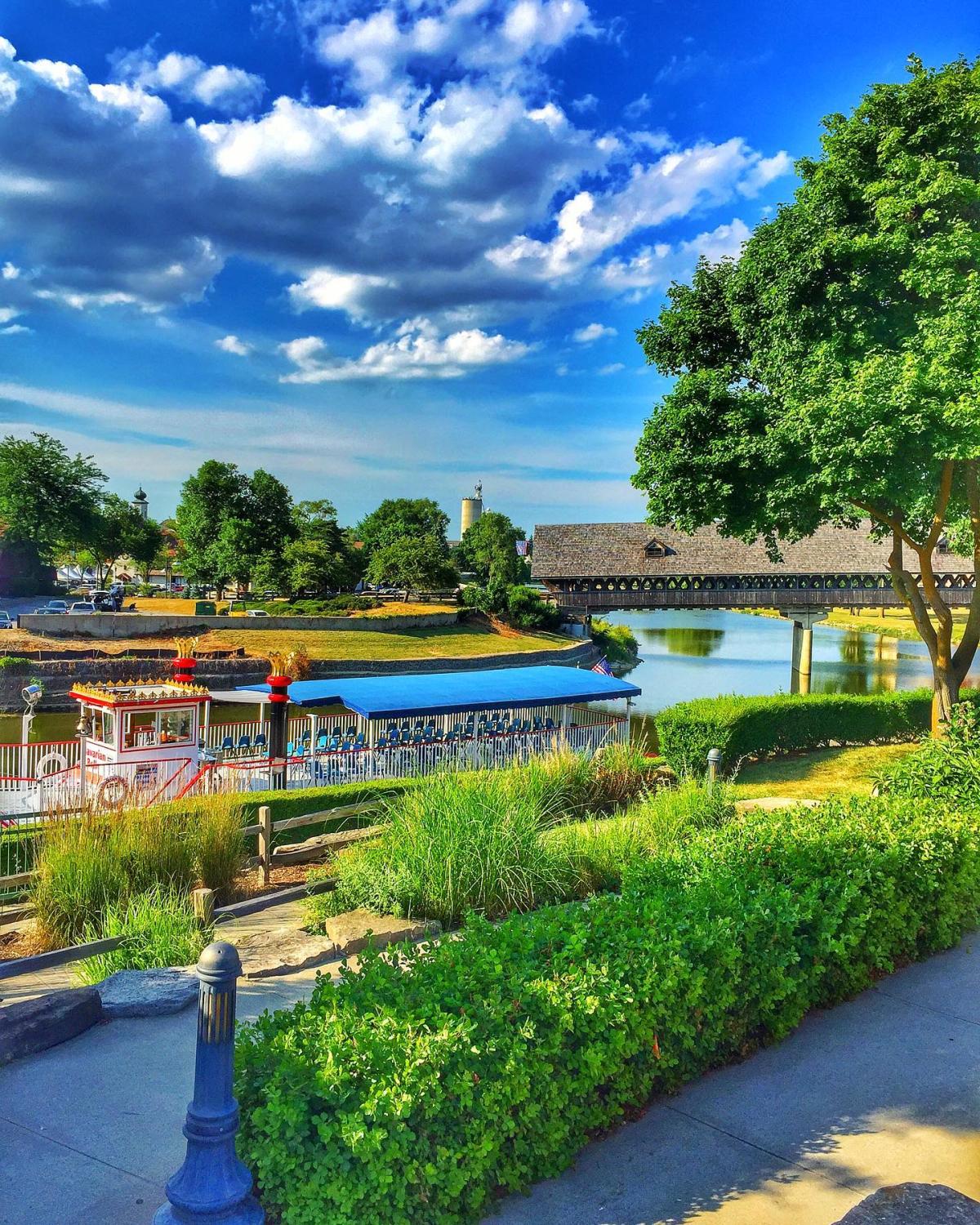 📍Bavarian Belle Riverboat 📷 @xsnewyorkcity
Lunch: Head to Frankenmuth River Place Shops for lunch, and experience more than 40 shops that make up this German-themed village. Eat homemade at Pasty Haus or taste a piece of Paris at La Crepe du Jour (and discover savory crepes like the Bavarian or Mediterranean). Or venture into Cass River Bar & Grill and enjoy big TVs and big German beers.
Stroll the Shops: Pick your pleasure while at River Place Shops — from The Michigan Shoppe to I Love Frankenmuth. On top of the shops, this spot is home to Serendipity Wellness Spa (need we say more?), and a shared tasting room between Grand Traverse Distillery and Black Star Farms Winery. Or waltz into Modern Craft Winery (inside Bead Haven) to try their anything-but-routine "Mixperience" wine tasting.
Head Downriver: Get to the docks at the River Place Shops waterfalls and board a riverboat queen, the Bavarian Belle, for a narrated historical tour of Frankenmuth on the Cass River. Or ride in an electric-powered, 12-passenger tour boat with Frankenmuth FunShips. (Psst! Book the one-hour Wine & Chocolate River Tour and you'll enjoy Michigan wines paired with gourmet chocolates while cruisin'!)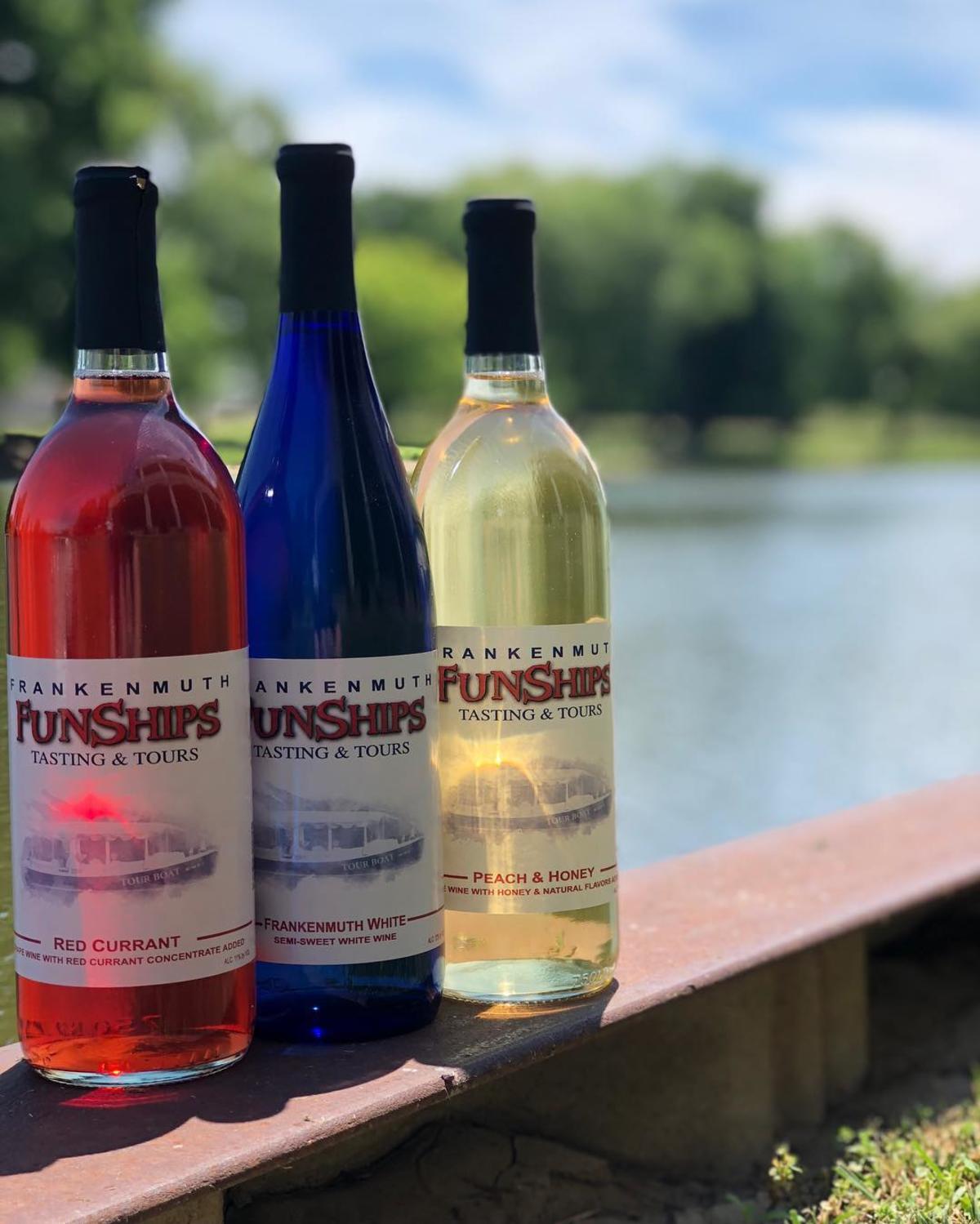 📍Frankenmuth FunShips 📷 @frankenmuthfunships
Want to drop right into the Cass River's calm waters on your own? Rent Frankenmuth FunShips' pedal-powered AquaCycles that each hold four passengers, or look to Frankenmuth Kayak Adventures for solo & tandem paddling fun.
Dinner: Taste why Slo' Bones BBQ Smokehaus is always crankin'! Serving up mouthwatering ribs, brisket, and pulled pork with a twist in a classic blues atmosphere, Slo' Bones offers drink specials & live music on weekends (and you might just wind up here all night)!
Or enjoy artfully plated European dishes (paired with the perfect wine selection by an in-house, internationally certified sommelier) at The Station 100, tucked inside Frankenmuth's former train station.
Nightlife: After dinner, you'll find lively times at Tiffany's Food & Spirits and Frankenmuth Brewery, plus the seasonal, outdoor Schnitzelbank Bier Garten during summer months. Or, buy first-come, first-serve single seats for the 9 p.m. Saturday tour on Frankenmuth's 16-person PedAle Trolley, where you'll sip brews while you bike from pub to pub!
Day 3: Before You Go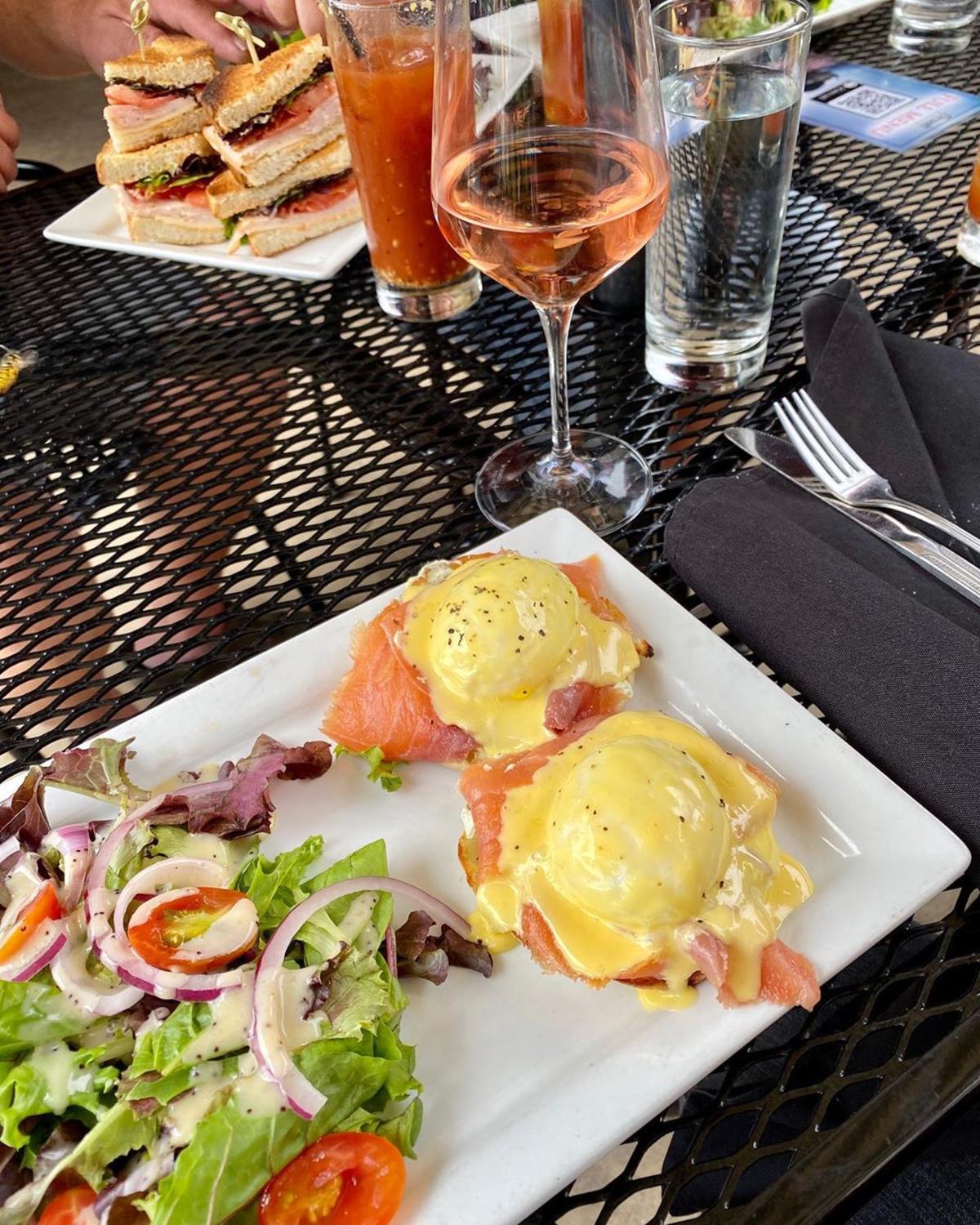 📍Prost! Wine Bar & Charcuterie 📷 @sammsweeney
Brunch: Start the day off right with a Build-Your-Own Bloody Mary (or GT's Raw Organic Kombucha) and the German Heritage charcuterie board while brunching at Prost! Wine Bar & Charcuterie.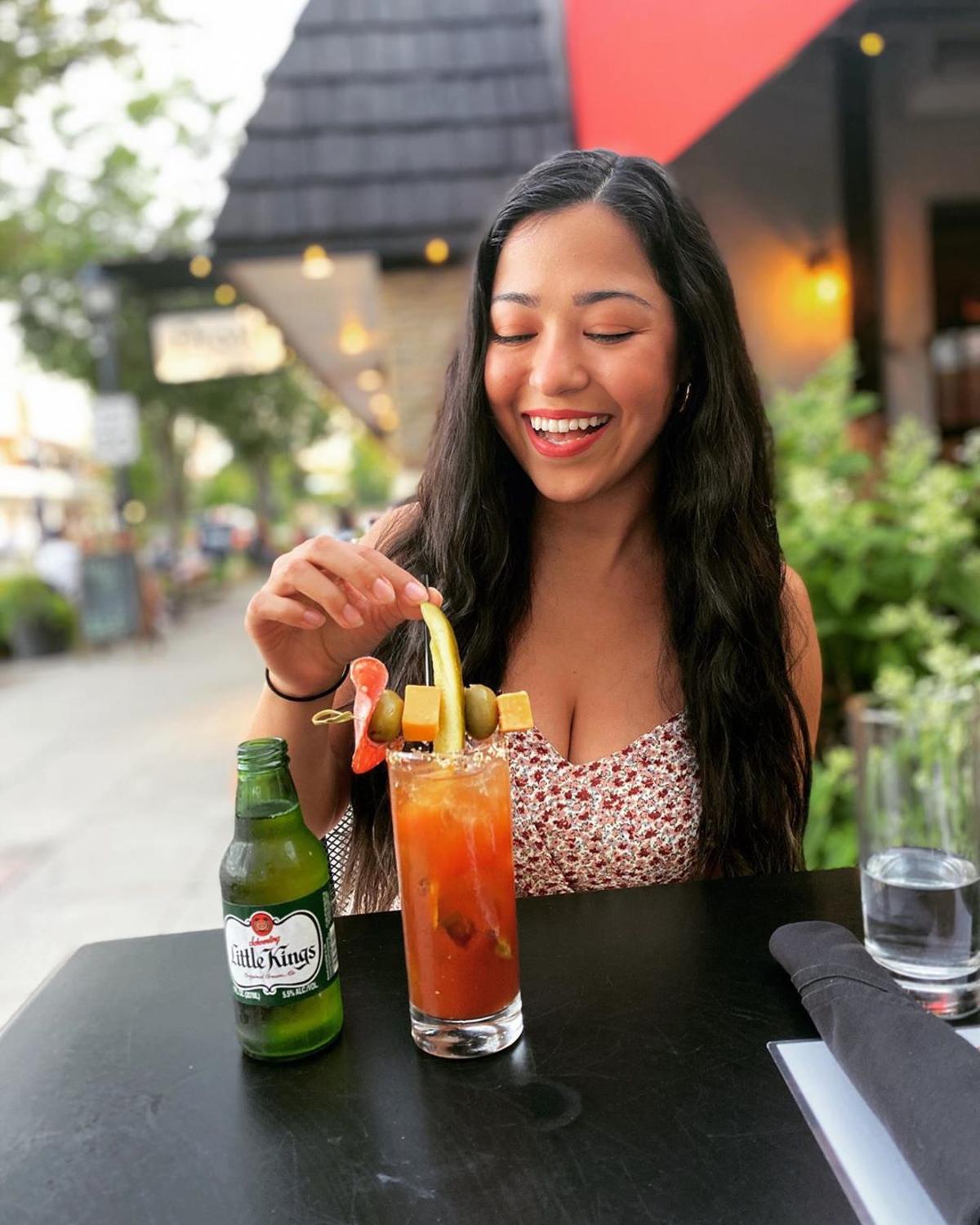 📍Prost! Wine Bar & Charcuterie 📷 @sisterhoodbloodymarys
Stroll for Souvenirs: From Bavarian Inn Castle Shops to Covered Bridge and Leather Gift Shop and Amazin' Mitten — souvenirs, gifts, and goodies that'll fill your suitcase with memories of Frankenmuth can be found all around town. Don't take off without (at least) a few!
Before You Go: You simply can't visit Frankenmuth without visiting Bronner's CHRISTmas Wonderland! Overflowing with more than 50,000 trims and gifts, this store is the size of one-and-a-half football fields — and offers the opportunity to customize ornaments for the perfect souvenir!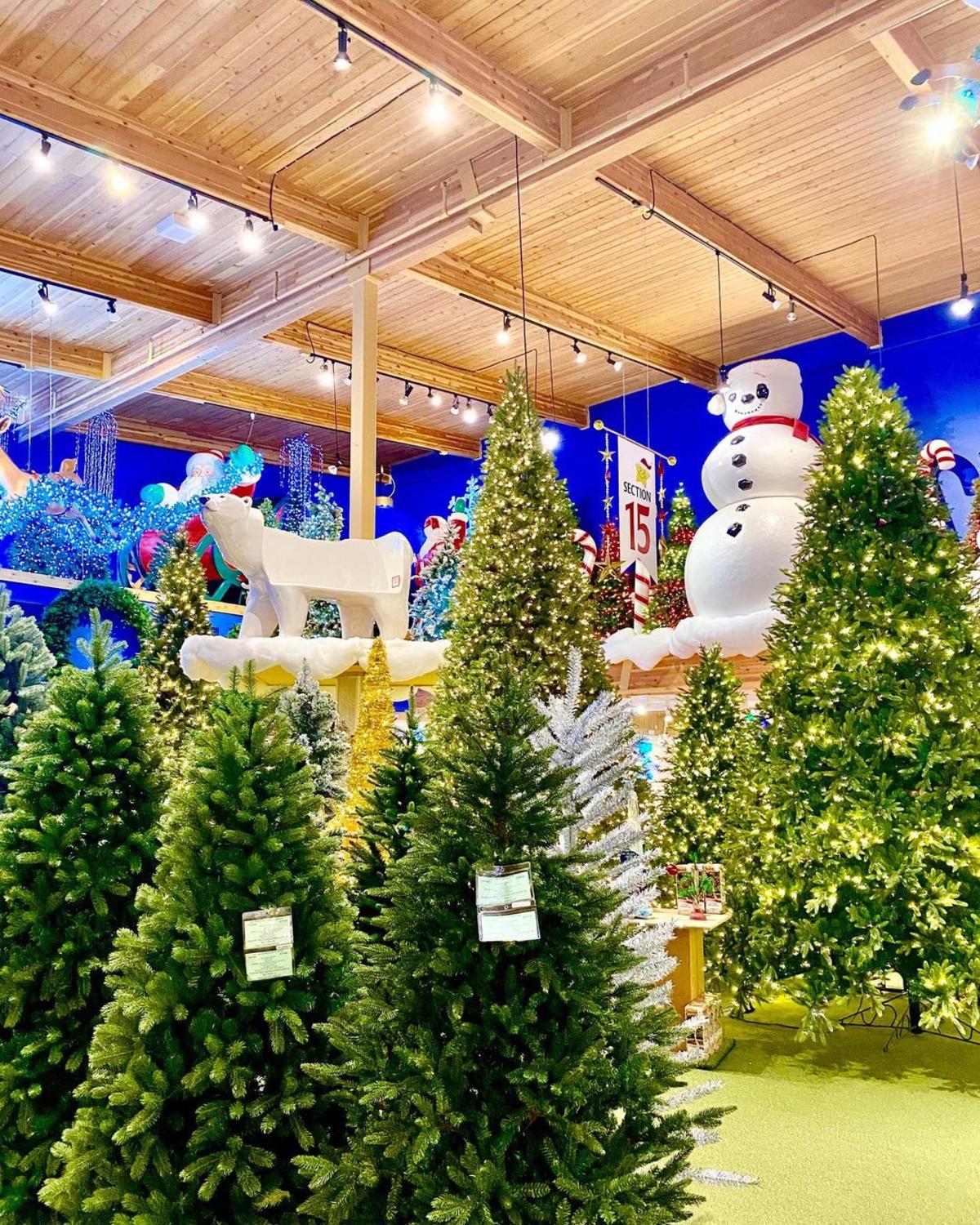 📍Bronner's CHRISTmas Wonderland 📷 @reginanottingham
Lunch: If you're still full from brunch, grab a late lunch of some light eats. Track down one of our local food trucks — Bavarian Inn Cluck Truck or The Cheese Trap — to taste signature Frankenmuth flavors on-the-fly. Or choose from the grab-n-go selections at Zehnder's Marketplace or Bavarian Inn Castle Shops and picnic with what you found, right down by the riverfront in Heritage Park.
---
Drive over that beautiful covered bridge one last time, watch the Bavarian Belle Riverboat glide down the Cass River, and recognize that you've experienced the "willkommen" attitude you can only find here in Frankenmuth.
---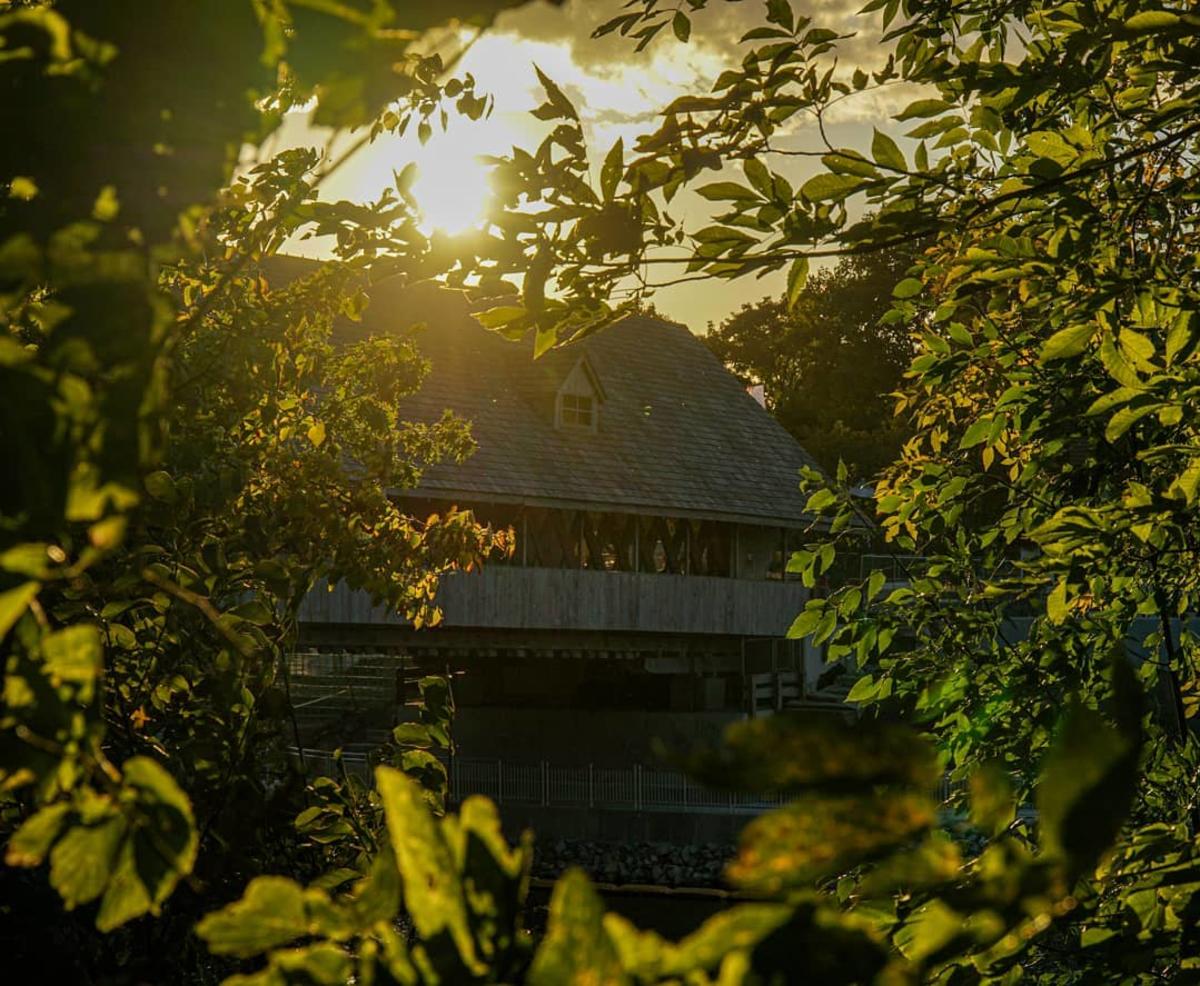 📍Frankenmuth Bavarian Inn Holz Brucke 📷 @ntwilder