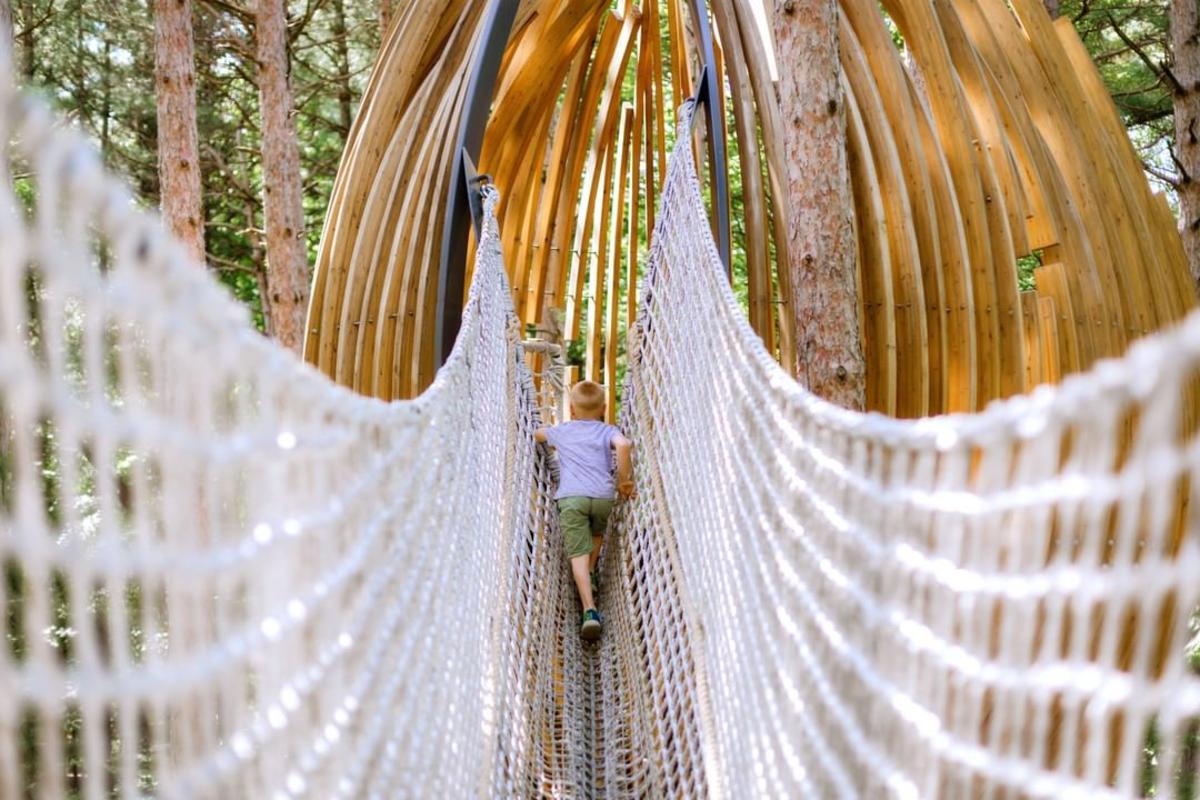 📍Whiting Forest of Dow Gardens 📷 @sallyannrudy
---
Looking for fun things to do in Midland, MI with kids? Spend your days as planned below or use this as a starting point and let serendipity step in — or a bit of both!
---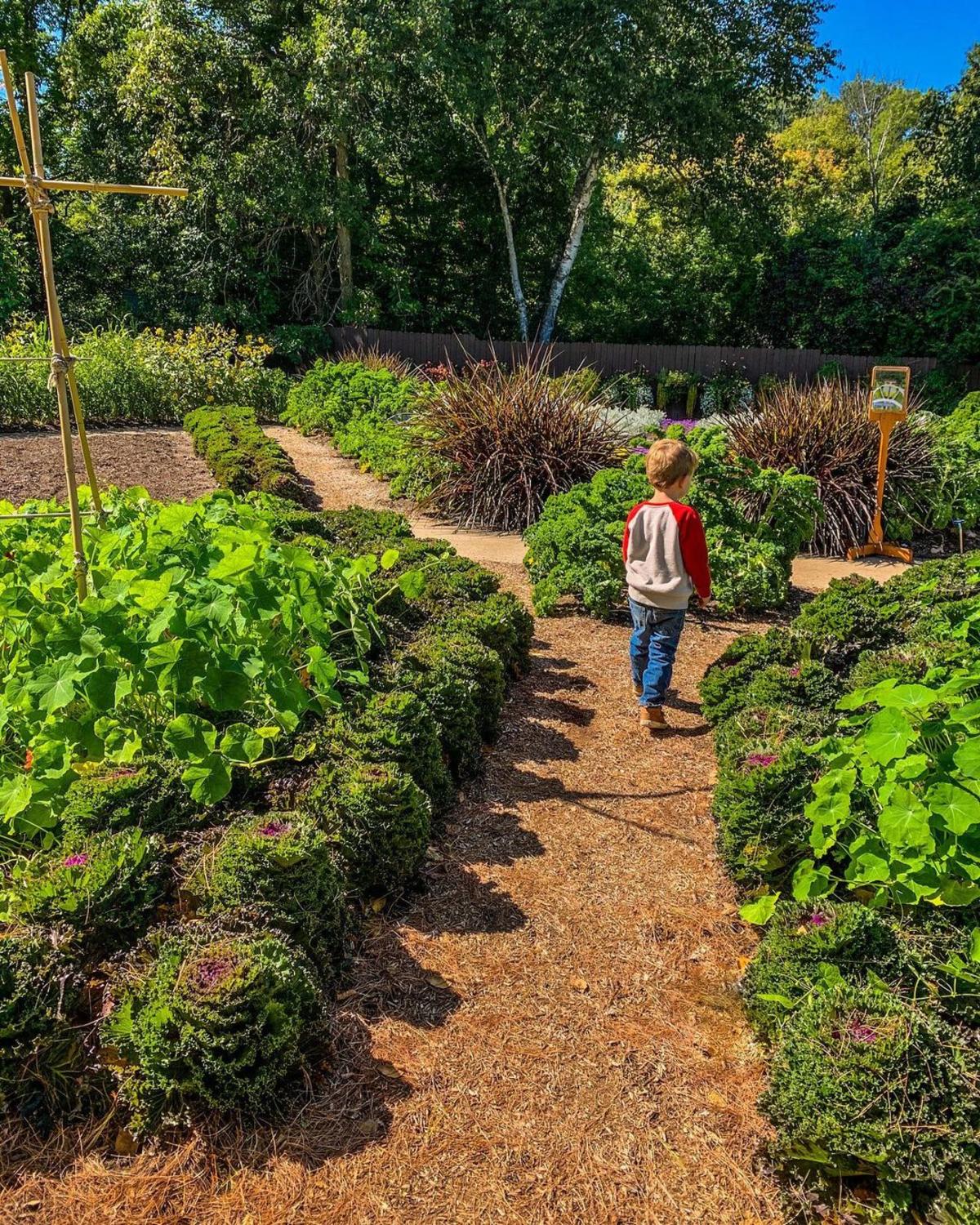 📍Dow Gardens 📷 @jes_salvador7
Pack up the car, kiddos included, and get ready to make some unforgettable family memories in Midland, Michigan! You'll find this city affords your crew an artful blend of experiences — from Midtown to Downtown and every spot in-between.
Splash at multiple spray parks, dine on sweet Molasses barbecue (and their Lil Bits menu), roam through colorful gardens and groves, and dare to walk the country's longest canopy walk that soars up to 40 feet high in the forest! It's all here, and ready when you are, when you spend a weekend away in Midland with the kids!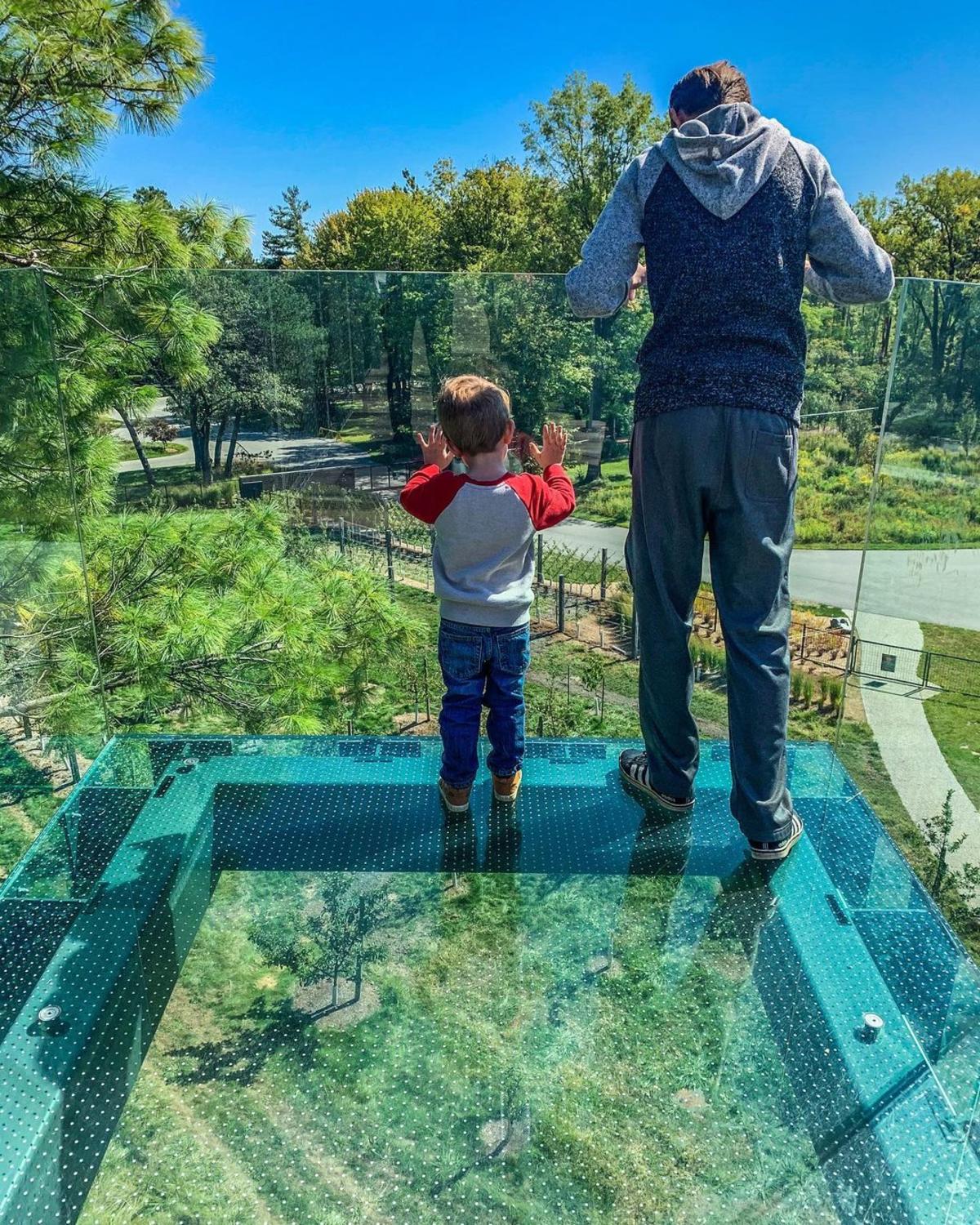 📍Whiting Forest of Dow Gardens 📷 @jes_salvador7
Day 1: All Through Town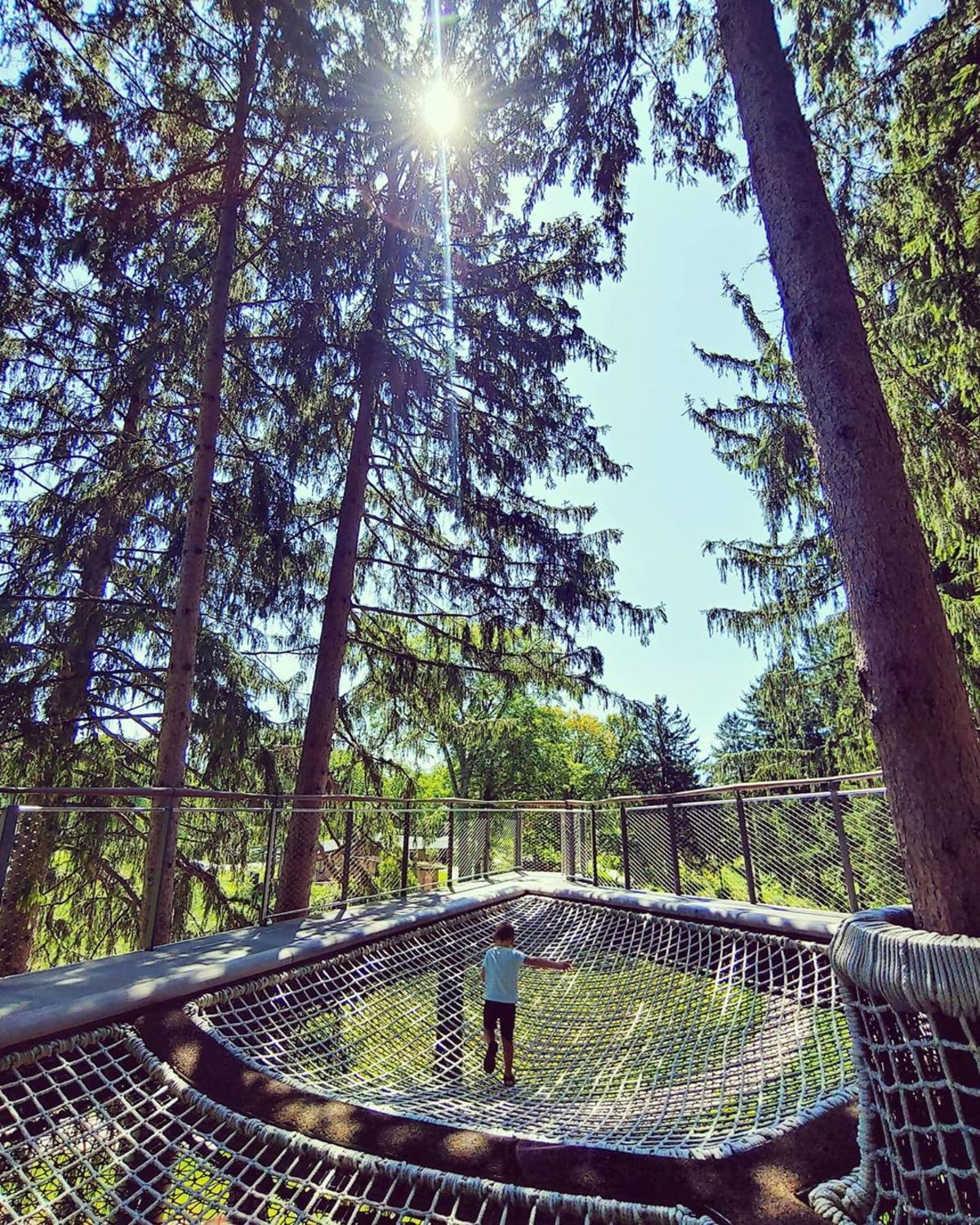 📍Whiting Forest of Dow Gardens 📷 @megsymarie13
Breakfast: Meet Midtown Midland, and start your day like locals do at Live Oak Coffeehouse. Little ones will love the Blended Hot Chocolate, cinnamon rolls and No-Nonsense Bars. And parents? You'll be just as pleased with your cup of locally roasted Creation Coffee (or kombucha on-tap) and traditional or crustless quiche.
To-and-Fro: Drive from Midtown to Downtown (less than three minutes), and stop into Ray's Bike Shop to rent rides for the whole fam so you can explore the 30-mile Pere Marquette Rail Trail, accessible right from Downtown. Consider taking off from the trailhead at the Tridge, Midland's iconic three-legged bridge that hovers over the confluence of two scenic rivers!
Lunch: After your bike ride, pop into Downtown's Amazing Deli and pick up a pre-made picnic of subs and more! Head to Dow Gardens, and take in your pleasurable picnic amidst 110 acres of colorful flowers, rippling water features, and mature trees. Eat by the award-winning Children's Garden (featuring plots planted and tended by local families) and let the kids point out their favorite flowers while you explore!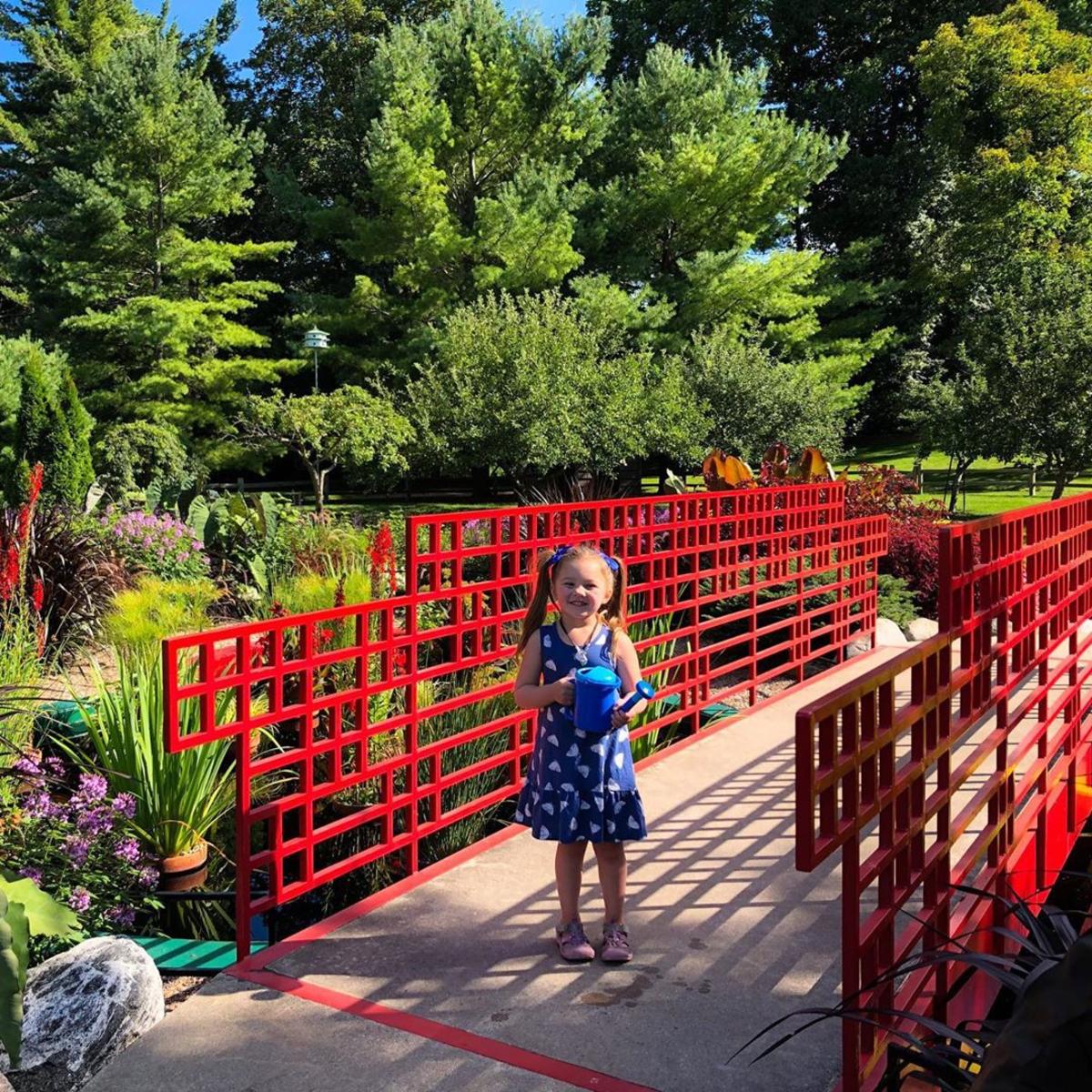 📍Dow Gardens 📷 @carpenoctem182
Heightened Adventure: Dow Gardens is also home to Whiting Forest of Dow Gardens — which, in turn, is home to the 1,400-foot longest canopy walk in the nation! Fully accessible for all ages and abilities, the Canopy Walk offers three unique viewing platforms including a glass floor overlooking an orchard 40 feet below!
Kiddos will love the playground here, too, and adults will find absolutely everything about Whiting Forest of Dow Gardens exquisite. (Be sure to pose for a photo inside one of the wooden pods you'll find along the Canopy Walk, so you can remember this stop on your family trip to Midland forever!)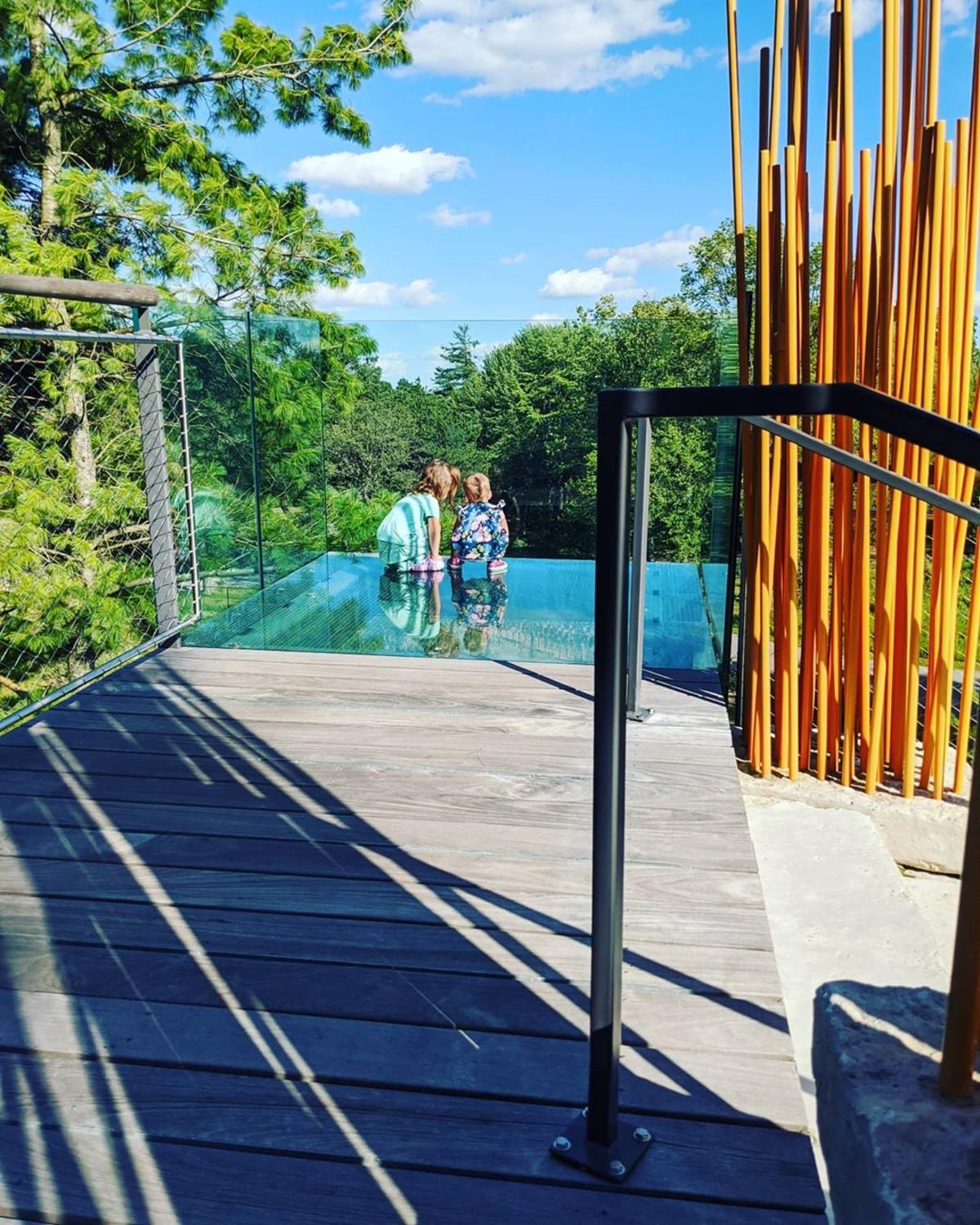 📍Whiting Forest of Dow Gardens 📷 @jenniferrussell1105_
Wind Down: Wind down with meats smoked "low and slow" at Molasses Smokehouse + Bar. Enjoy the St. Louis-style barbecue restaurant in Downtown Midland and their Lil Bits menu with three sections that let kids "pick their plate".
📍Molasses Smokehouse + Bar 📷 @minnie_bites
Wind Up: Then, get ready for the "wind up" at a Great Lakes Loons game at Dow Diamond! A Single-A Minor League Baseball affiliate of the Los Angeles Dodgers, the Loons play 70 home games and your family is sure to have a ball! The Dow Diamond welcomes 5,200 to two indoor fireplaces, two outdoor fire pits, a playground on-premise, and more than 24 concession stands. Look for The Wing Wagon and Super Tasty Ice Cream for nighttime nibbles the whole family will love!
Day 2: Out & About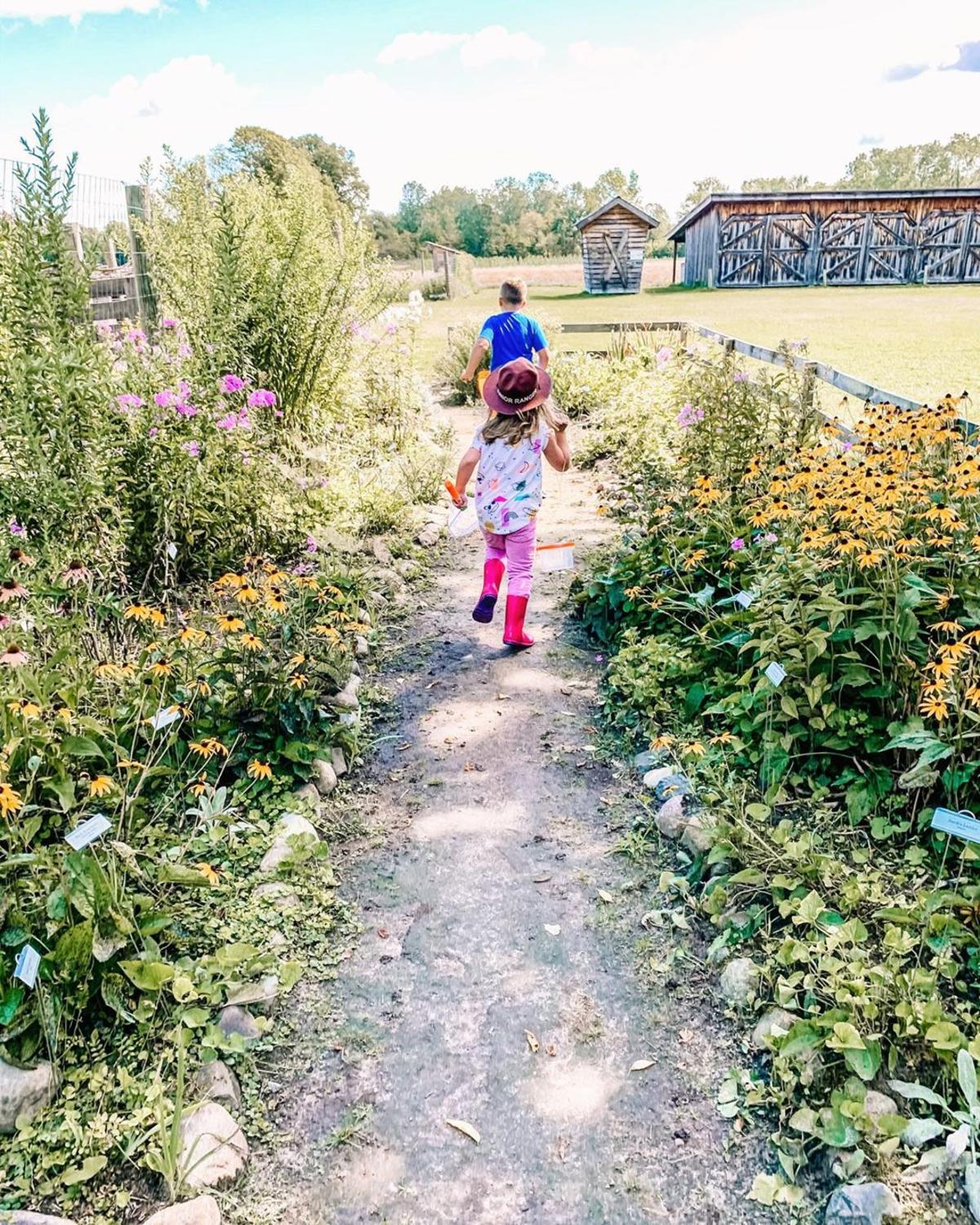 📍Chippewa Nature Center 📷 @ehlerspartyofthree
Breakfast: Begin your day with made-to-order waffles, cinnamon rolls, and yes please pastries at The Loch Coffee Company. Or dine close by Dow Diamond at Crêpes et Amis. The kids will surely want the S'more crêpe (and it's been said that, "Everyone should try the Strawberry Cheesecrêpe at least once in their lifetime.")
Venture Out: Spend quality time together exploring the 1,200-acre haven of woodlands and rivers (with over 19 miles of trails for hiking) that is Chippewa Nature Center! Admission is free and will welcome your family into: hands-on exhibits in the Ecosystem Gallery; gorgeous Pine River Overlook; two-story observation deck to climb; 1870s-style Homestead Farm to explore; working Sugarhouse and even a wigwam to experience!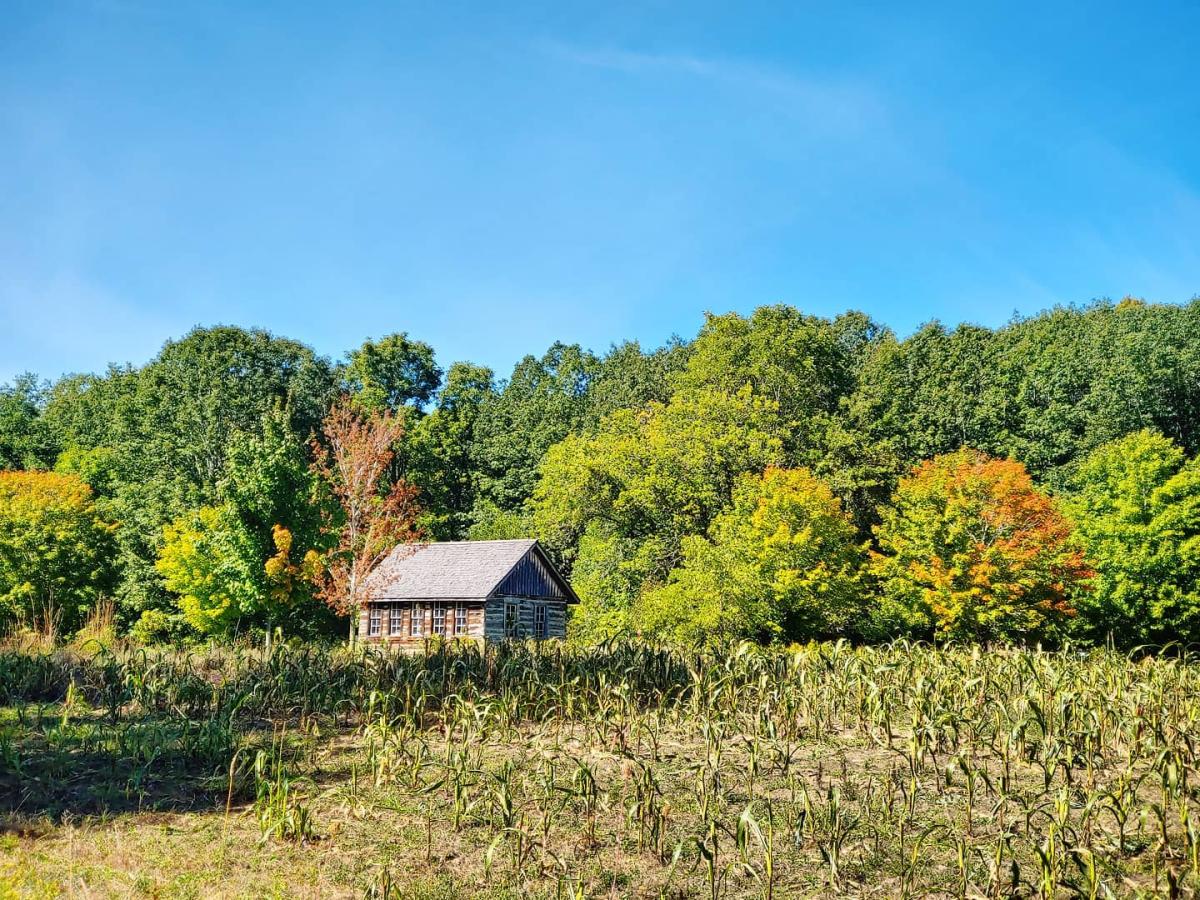 📍Chippewa Nature Center 📷 @megsymarie13
Lunch: Back Downtown, enjoy Pizza Sam's (and their soups, sandwiches, and gyros, too) or nearby Pizza Baker for artisan wood-fired pies.
Fam Fun: Whoop it up at Longview Spray Park or go to Gerstacker Spray Park, right downtown and right by the Tridge, to splash it up together. (Psst! In case the weather's not cooperating, The Playground is an indoor neighborhood fun zone that serves perfectly poured lattes for parents, too!)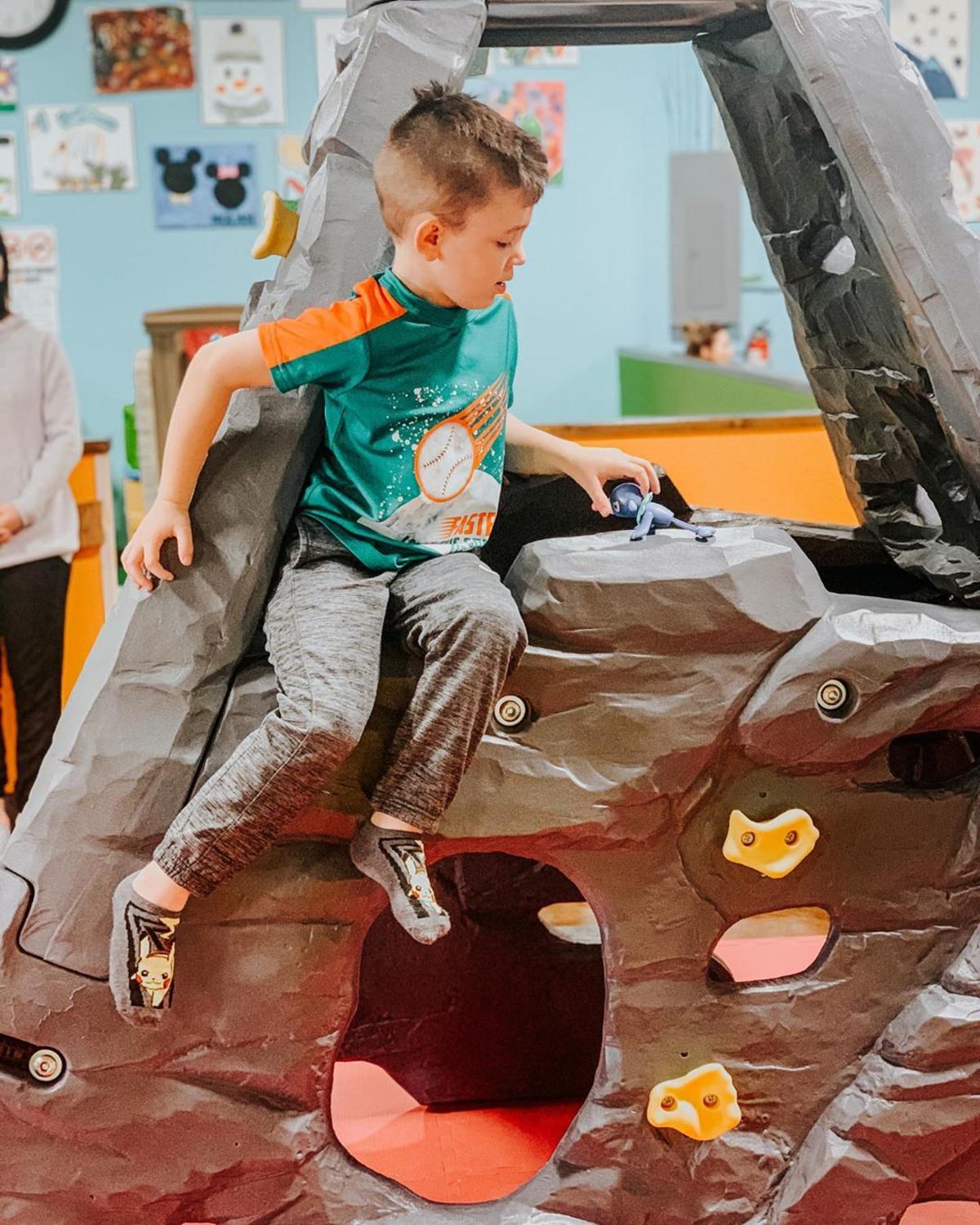 📍The Playground 📷 @midlandsplayground
Dinner: Try a fresh-fruit Tapioca drink, Peanut Curry, and fry wok dishes served family-style at Basil Thai Bistro. Or zoom into WhichCraft Taproom for "big kid" drinks, including more than 80 varieties of Michigan-made craft brews, while the kids devour their signature Grilled Peanut Butter & Jelly!
Good Evening: Time it right, and you just might be in town to catch a family-friendly performance at Midland Center for the Arts, like Center Stage Theatre's Kid's Kabaret!
Either way, end your evening putting away together at Lost Pirates Adventure Golf inside Valley Lanes, where you'll also find bowling, an arcade, a lazer maze challenge, bumper cars, and two escape rooms!
Day 3: Make It Matter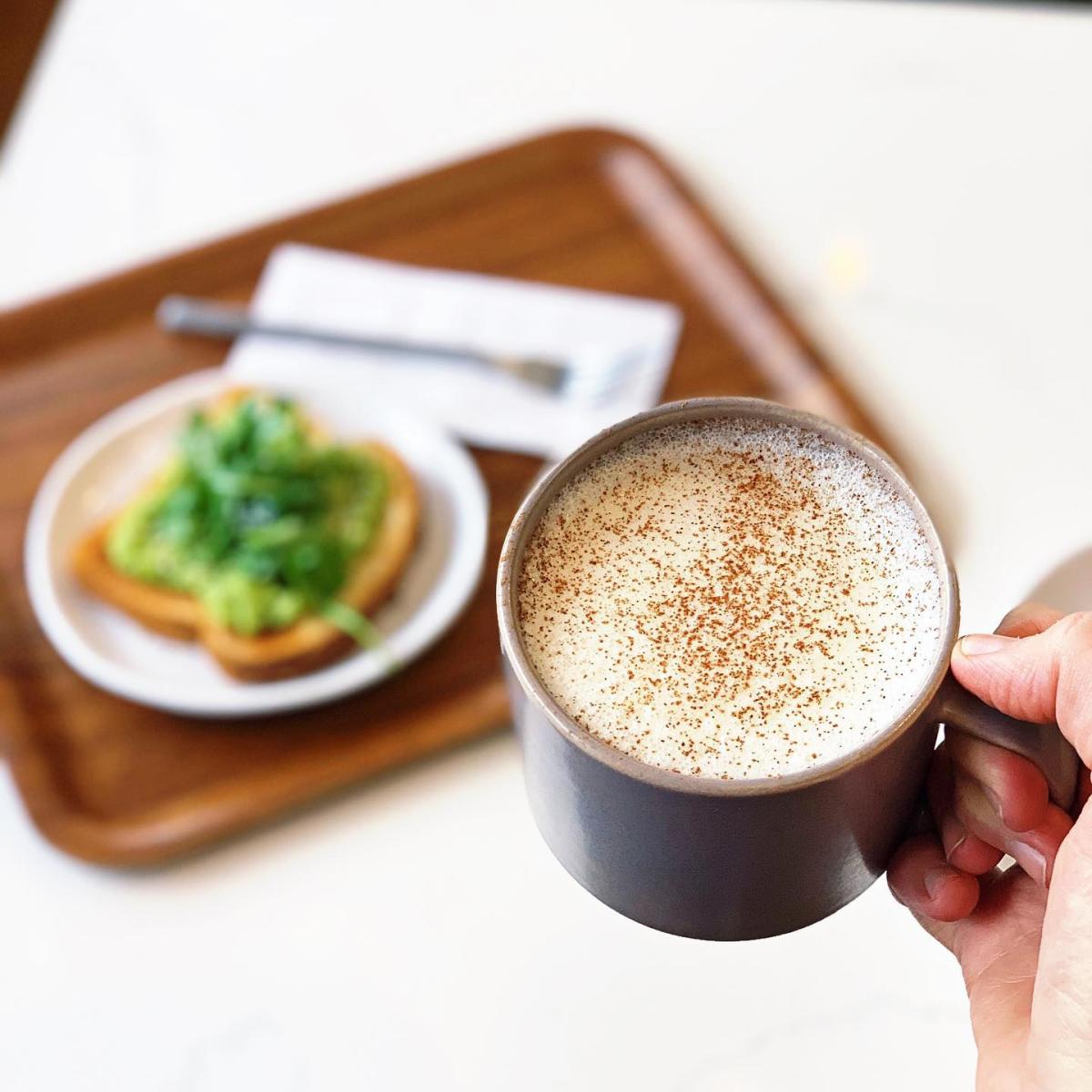 📍Grove Tea Lounge 📷 @grovetealounge
Brunch: Grab brunch at "not your Grandma's tea house — but she'll love it, too" Grove Tea Lounge. Order up the Hot Granny Sandwich for yourselves, and for the kids? Try a Cinnamom™ Cinnamon Roll or heart-shaped Freckle Sandwich, and top off their morning with a Unicorn Latte (cinnamon plum tea, milk, whipped cream, and unicorn sprinkles)!
Group Photo: Before you go, spend time together at the Alden B. Dow Museum of Science & Art inside Midland Center for the Arts. This place is 14,000 square feet of hands-on, family-friendly fun, with rotating exhibits (like A T Rex Named Sue and Grossology) plus a permanent, interactive invention space for kids, Spark!Lab® Smithsonian!
On Your Way Out: Visit Space Studios, just on the outskirts of Midland. Inside, you'll find The Glaze Bar and a wide selection of ready-to-be painted pottery. Get creative together and make beautiful, artistic souvenirs from your family weekend in Midland!