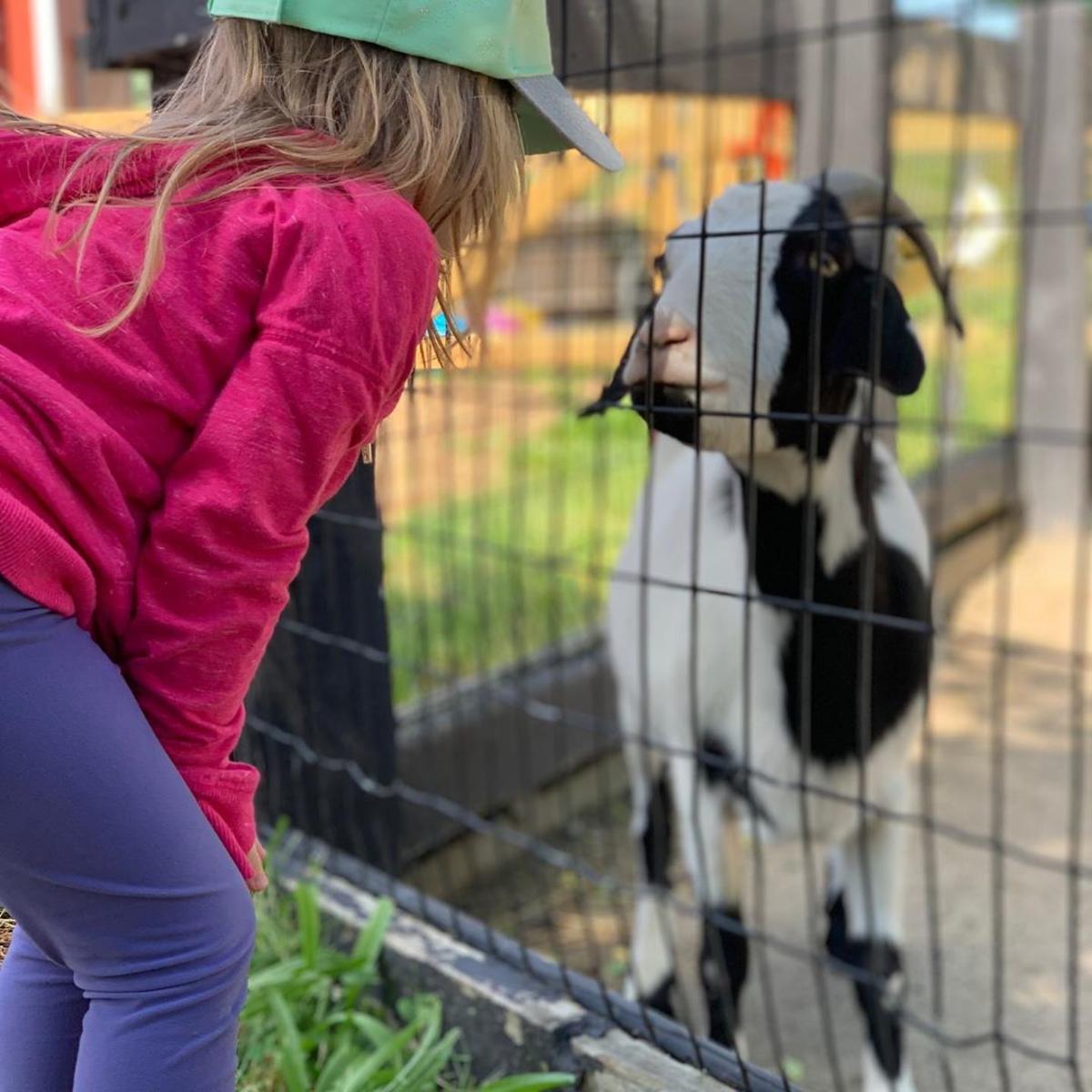 📍Saginaw Children's Zoo 📷 @thekatierex
---
Looking for fun things to do in Saginaw, MI with kids? Spend your days as planned below or use this as a starting point and let serendipity step in — or a bit of both!
---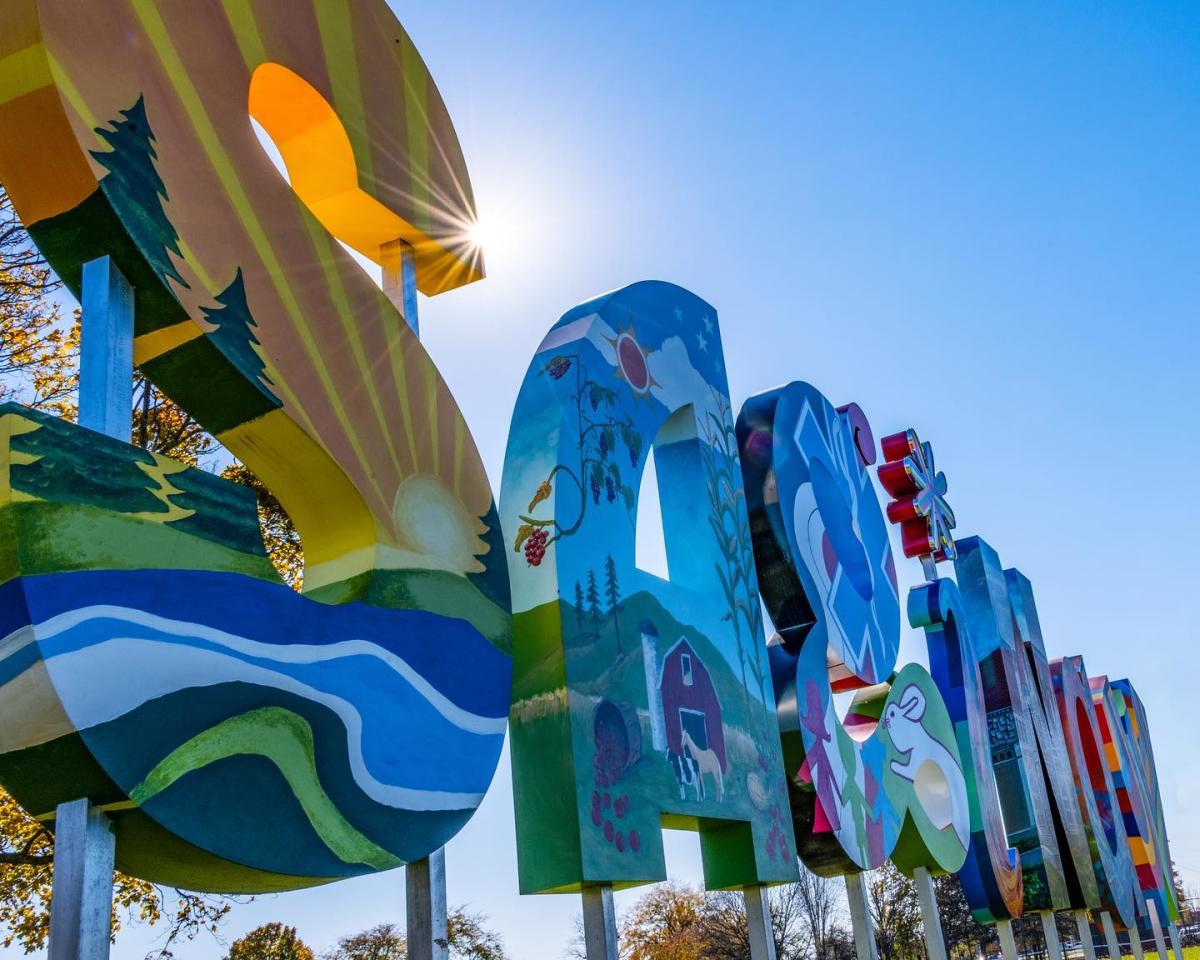 📍Saginaw 📷 @winsomeglimpse
Hoping to take your family someplace special, where every last one in the bunch is bound to have fun? Saginaw, Michigan is that place!
With hands-on, interactive museums (where you might get a little wet), petting farms where your hearts will melt, and opportunities to bounce sky-high, paint & create, and squeal with excitement aboard a choo-choo train and beyond — Saginaw is a kid-friendly spot that adults will love, too! Follow this itinerary exactly or mix things up and make it your own. Either way, welcome to Saginaw – or as locals call it, "Saginawesome"!
Day 1: Heart of the Matter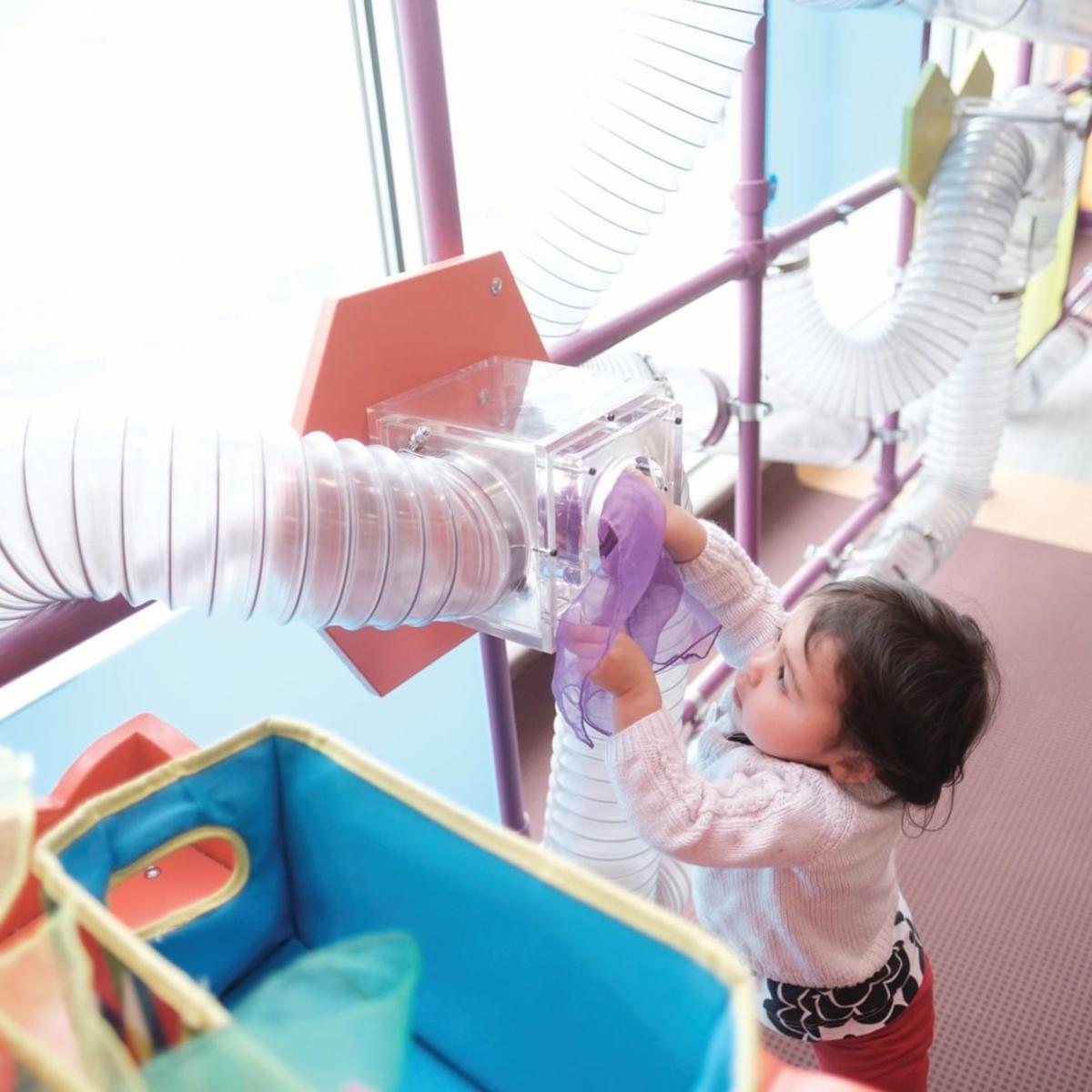 📍Mid-Michigan Children's Museum 📷 @mmcmadventures
Breakfast: Begin your day like locals at Fuzzy's Restaurant, and order the Cinnamon French Toast to taste one of the many reasons people return time & again! (Psst. Pick up a loaf of Fuzzy's homemade, iced cinnamon bread to go. You simply must!)
Explore: Make your way to the Mid-Michigan Children's Museum and prepare for hands-on exploring and downright fun! This museum is 16,000 square feet of interactive galleries like "Insides Out", "A-Mazing Airways" and "Water Water Everywhere", and you won't want to miss one inch of it, families!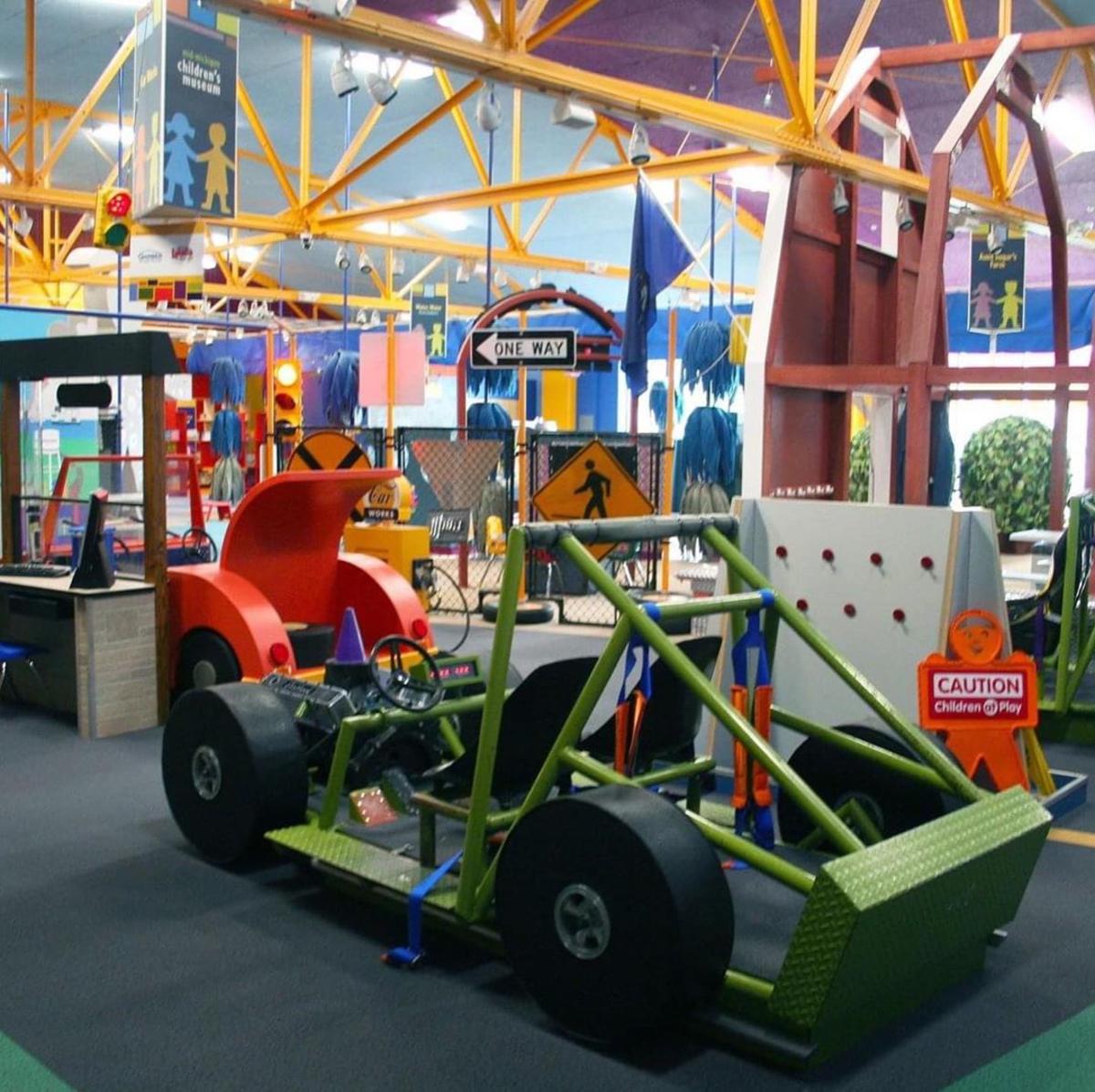 📍Mid-Michigan Children's Museum 📷 @mmcmadventures
Meet Old Town: Park your car and enjoy Old Town Saginaw on foot. Situated along the Saginaw River, enjoy the waterfront views and three-ish blocks filled with shops to explore. Have a little train lover? Brasseur Electric Trains is sure to please! Creative kiddos? Wander into U Me Paint Experience and possibly reserve a family painting session for the evening!
Heads up: you'll find large, colorful murals peppered throughout Old Town. Let each family member pick their favorite, and be sure to get a photo in front of it!
Lunch: Keeping close to Old Town, grab authentic Greek cuisine at Zorba's Restaurant. They serve chicken tenders and burgers, too, if the kids prefer, but their Gyros & Grecian Potatoes are crowd-pleasers. Order the Saganaki, or "flaming cheese", and your server will bring a fiery blaze to your table (put out with fresh-squeezed lemon juice) and yell "Opa"! Or pull into Old Town Drive In, a 1950s-style car hop restaurant, and enjoy Coney dogs, burgers, fries, and homemade draft root beer brought right to your car!
Celebrate Riverfront: Check out SVRC Marketplace in Riverfront Saginaw — an indoor, European-style city market with eateries, unique shops, and a second-floor atrium overlook. Keep your eyes peeled to see if Kona Ice of Saginaw is parked out front for "cool" treats, and be sure to visit the on-site, outdoor Downtown Saginaw Farmers Market under the pavilions! (You could gather up goodies for an evening picnic while you're here, too!)
Just minutes from the market, you'll find the Saginaw Children's Zoo, home to more than 150 animals! Discover the Fossil Find, Underwater Viewing Cave, and Rainforest Run playground — and be sure to take a ride on both the miniature train and the hand-carved carousel! (Best way to see the biggest smiles? Splurge on $5 unlimited day passes so the kids can ride 'til their little hearts are content!)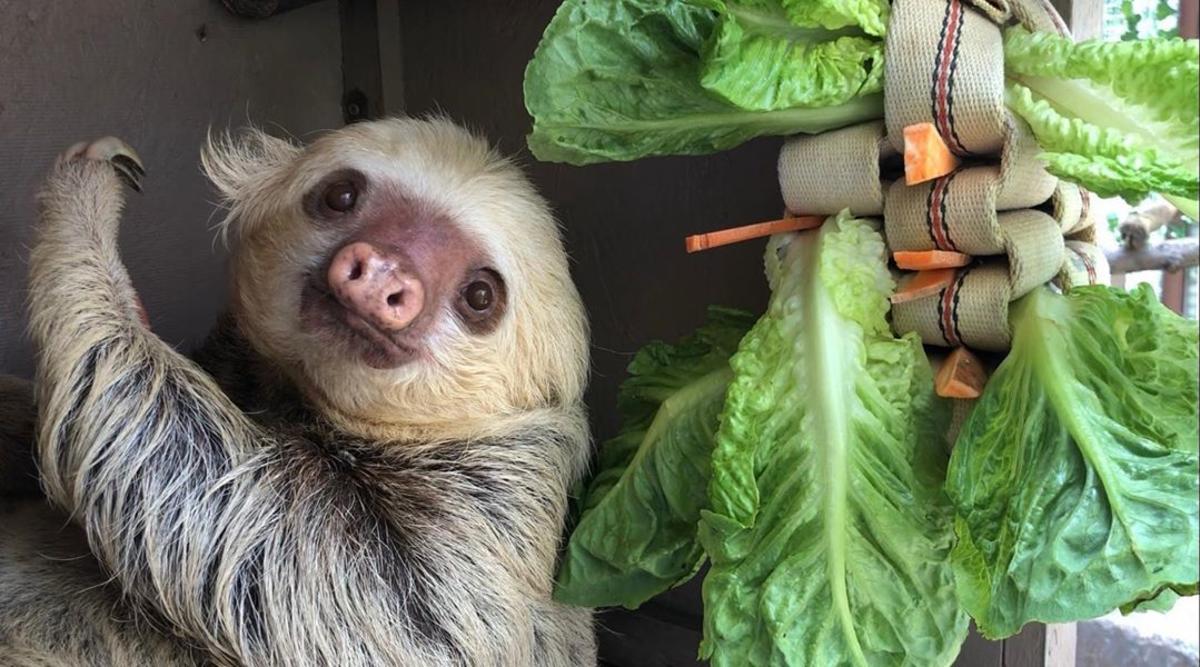 📍Saginaw Children's Zoo 📷 @saginawzoo
A 30-second drive away, head to Frank N. Andersen Celebration Park. This gorgeous, four-acre park features a modern playscape with a rock-climbing wall, a 15,000-ft. skateboard park, a pavilion with picnic tables, and a large viewing deck overlooking Lake Linton! It's also home to Celebration Square Splash Park if free water fun sounds like something your family will love! Here, the kids can run free in a filtered-water, zero-depth splash pad (with three bays that cater to different ages and activity levels).
Dinner: Introduce the kids to international cuisine at Daniel's Grill, serving traditional fare alongside Lebanese, or Pasong's Café for Asian fusion and Thai. (Order the Thai tea at Pasong's for a creamy, colorful concoction the kids will love, too.) Or dine purely American at Liquid Lounge, and get the Mac Attack slider for kids who like macaroni & cheese!
Into the Eve: Check out what's happening (like the Shrine Circus, Harlem Globetrotters or Disney on Ice) at The Dow Event Center or catch second-run, kid-favorite films at the historic Court Street Theater and call it a night!
Day 2: Out & About
Breakfast: Enjoy breakfast at City Café (inside SVRC Marketplace) and start your day with gourmet coffee, latte art, and amazing baked goods & pastries. People rave about City Café's Blueberry muffins, Gingerbread Moon Pie, and Chai Tea!
Adventure: Want to explore the natural beauty and splendor that Saginaw has to offer? Plan in advance to hop aboard a shallow-draft boat with Johnny Panther Quests Adventure Trips! You'll experience fresh air and wildlife sightings, a customizable tour, and you'll be guided through the pristine Shiawassee National Wildlife Refuge by the one-and-only Johnny Panther. He calls this glorious land "the Everglades of Michigan", and your family will enjoy every minute spent with him welcoming you through it!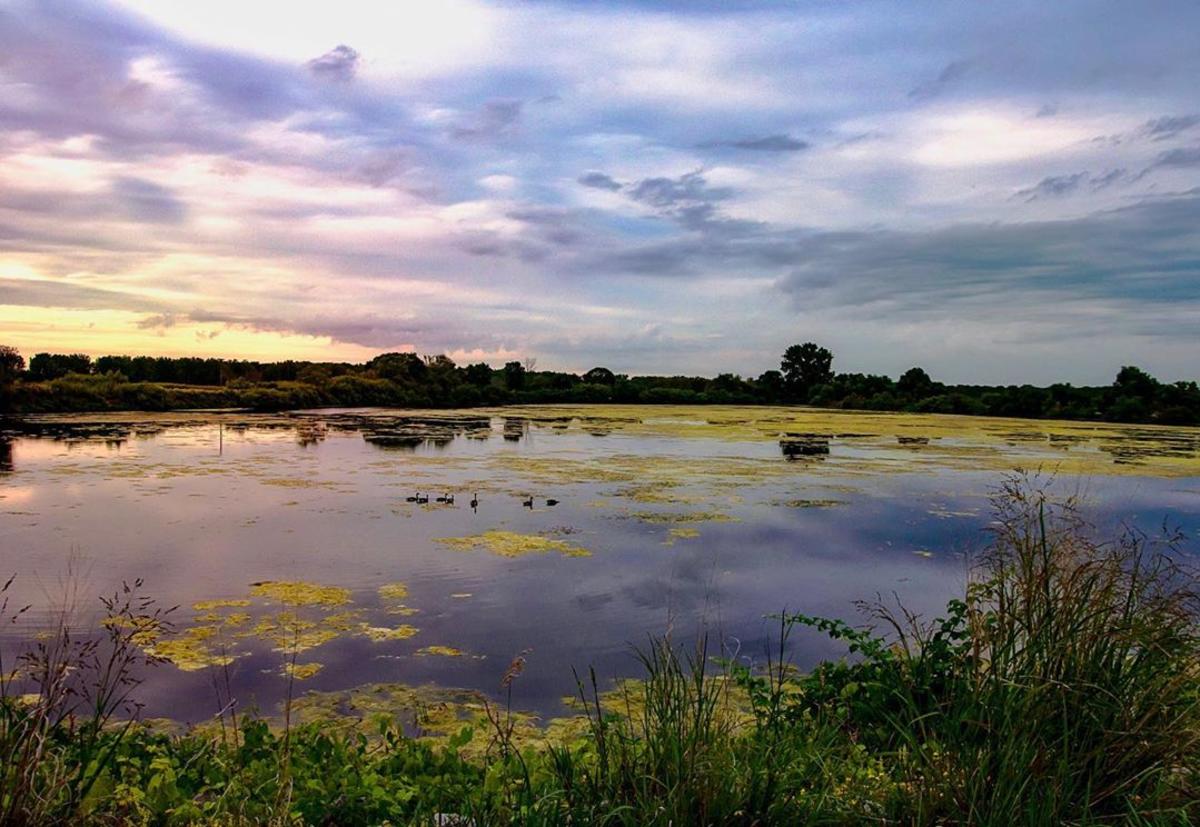 📍Shiawassee National Wildlife Refuge 📷 @ninaneuschuetz
Lunch: You're bound to see a Tony's Restaurant while in Saginaw; there's more than a handful around! Each is independently owned and all offer a great steak sandwich, soups, and a Kids Menu. Or dine across from Saginaw Valley State University at Cardinal Deli for subs, soups, and salads, right on the way to your next stop!
Indoor Fun: Have some high-energy fun inside at Airborne Adventure Park! With wall-to-wall trampolines, a Ninja Warrior Course and Foam Zone, this place is sky-high fun for all ages!
You could even choose to spend the afternoon at the beach of William H. Haithco Recreation Area. This beautiful park offers a 40-acre lake, sand volleyball courts, horseshoe pits, playground, fishing access — and paddleboat, rowboat, canoe & kayak rentals!
Dinner: Enjoy family-friendly G's Pizzeria for all kinds of delicious pizzas (and even Pizza Pies with two crusts), pasta, sandwiches, burgers — even a Pizza Burger! Or dine at Genji Japanese Steakhouse and experience an exciting dinner show with teppanyaki cooking by trained chefs, right at your table!
Into the Eve: Live it up at Kokomo's Family Fun Center and take a wild ride on a roller coaster! Kokomo's has go-karts, miniature golf, Lazer Tag, and arcade games that'll keep the whole family entertained for hours! Or, spend your evening inside Stardust, a bowling alley and epic entertainment center with more than 60 games in the video arcade, LED-lit bumper cars for whirling and whamming, four escape rooms, and a two-story laser tag challenge game!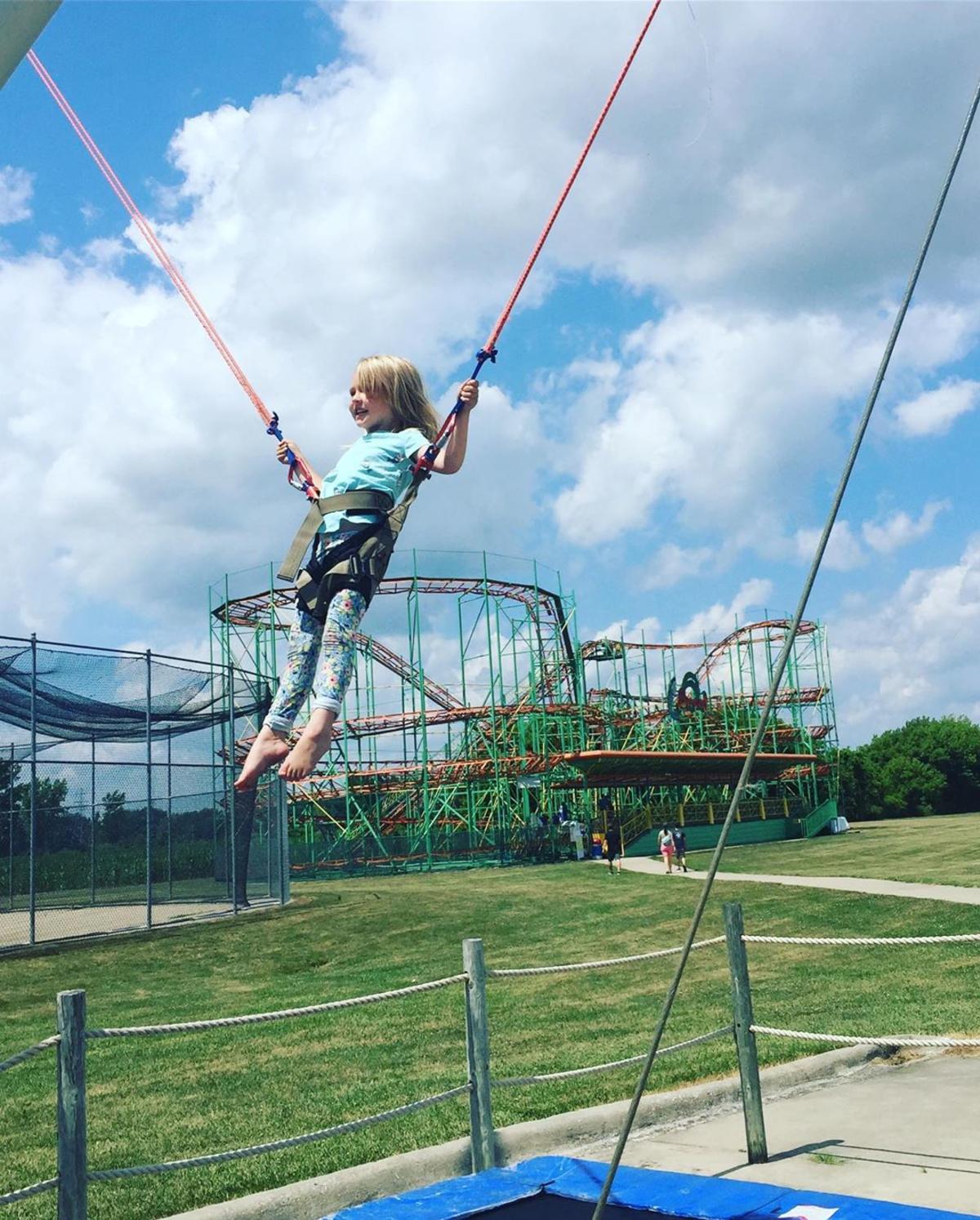 📍Kokomo's Family Fun Center 📷 @shineonsunfish
Day 3: Before You Go
Breakfast: Start out with classic eggs & hash browns or pancakes & bacon at locally infamous Bringer Inn. The kiddos will love this restaurant's down-home atmosphere and open kitchen. Sit at the bar for a closer view, and watch your breakfast get made for you!
Photo Op: Head back to Frank N. Andersen Celebration Park and let the kiddos burn off energy before getting in the car. Located within eyeshot of the Park is a huge sign made up of individual, bright, bold letters: S-A-G-I-N-A-W. You can't miss it — and you can't miss your opportunity to take a photo together in front of it! It'll surely be a "framer" & will always remind you of your weekend spent in Saginaw!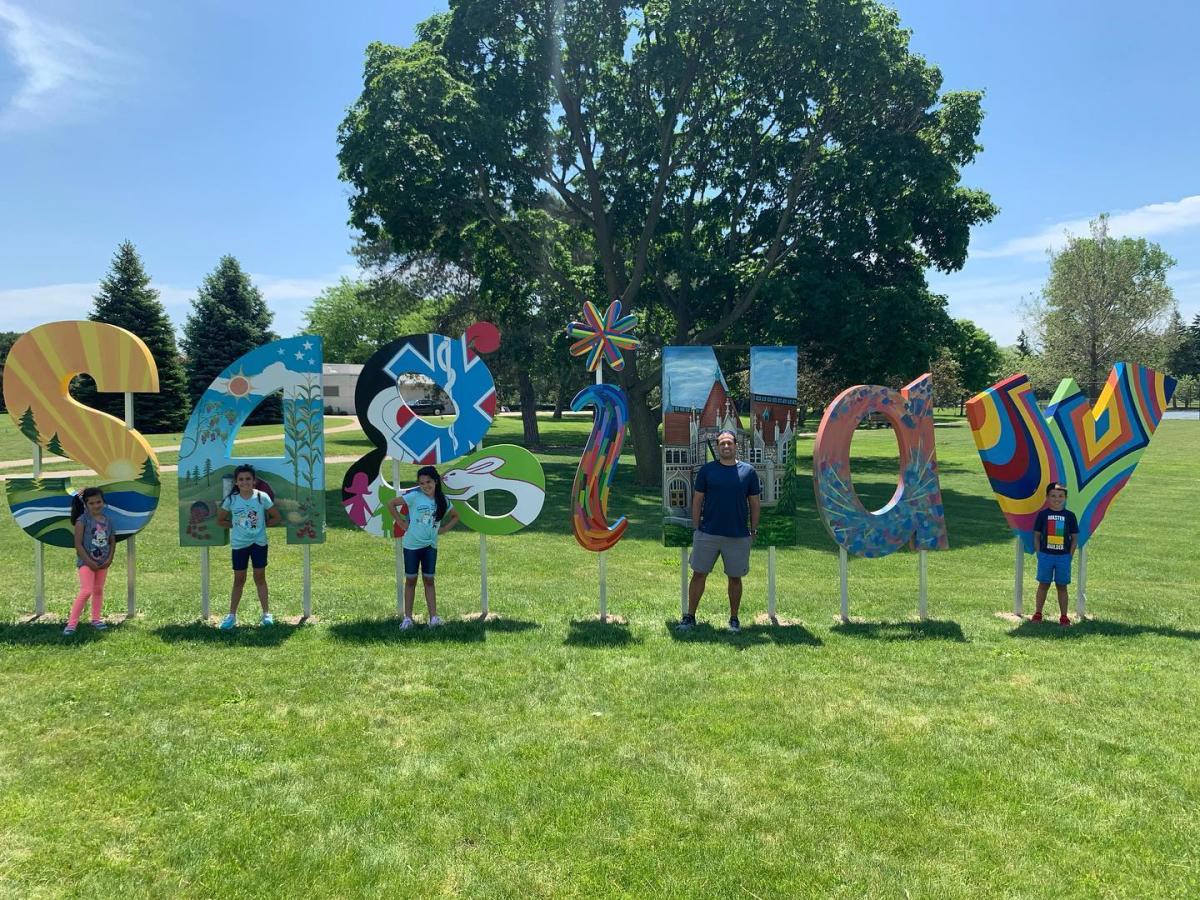 📍Saginaw 📷 @gonzalezfamilyof7
On Your Way Out: April to October, venture over to LeCronier's Baby Acres in nearby Freeland and (awww) hold baby kittens, bunnies, goats, pigs and chicks. Then walk around the barnyard and feed goats, sheep, and donkeys, and pet all the animals. Visiting in fall? Bayne's Apple Valley Farm, Leaman's Green Applebarn, and Johnson's Giant Pumpkins are sure bets, too, for a day of fun on the farm (and the perfect ending to your family vacation in Saginaw)!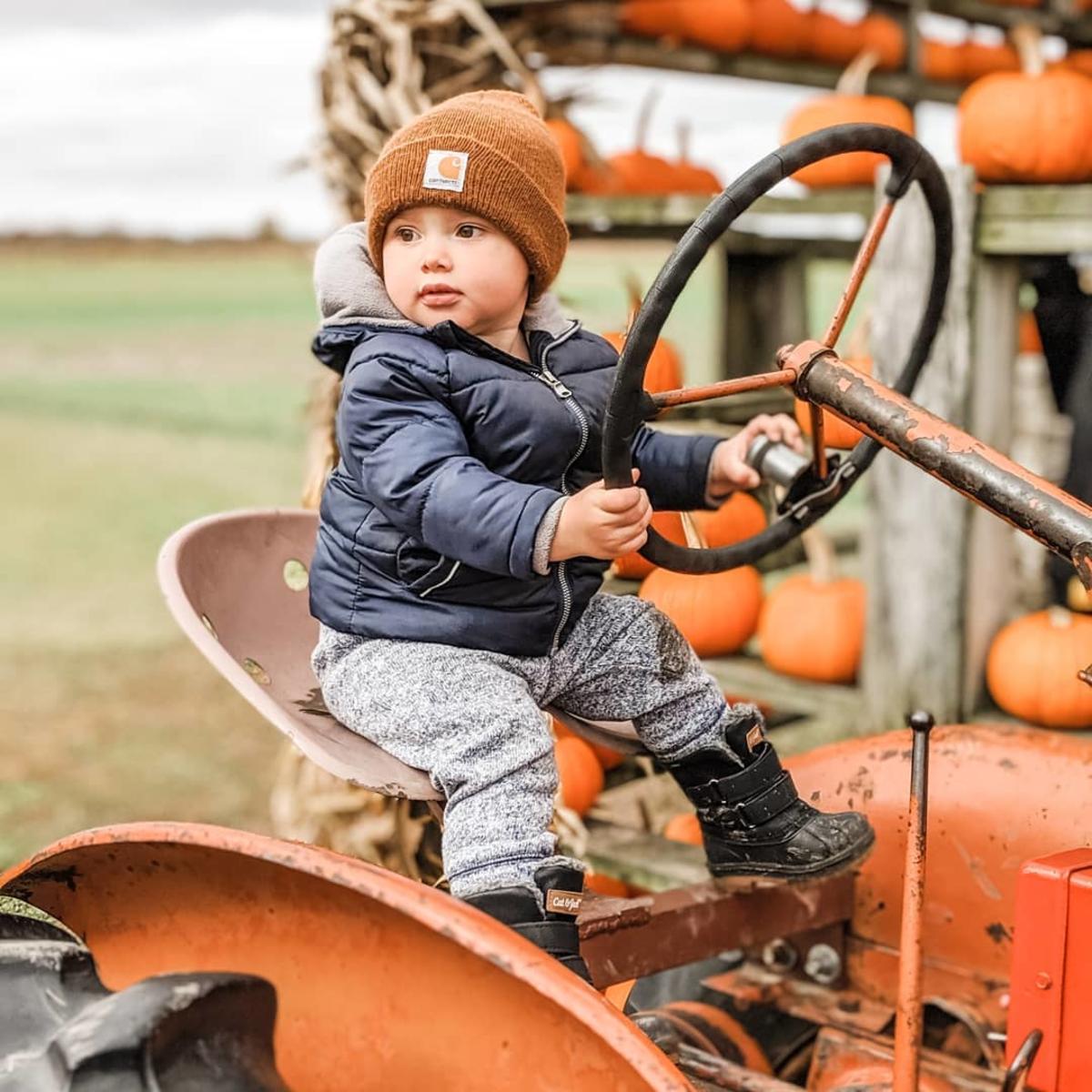 📍Johnson's Giant Pumpkins 📷 @lovethewolfgrams