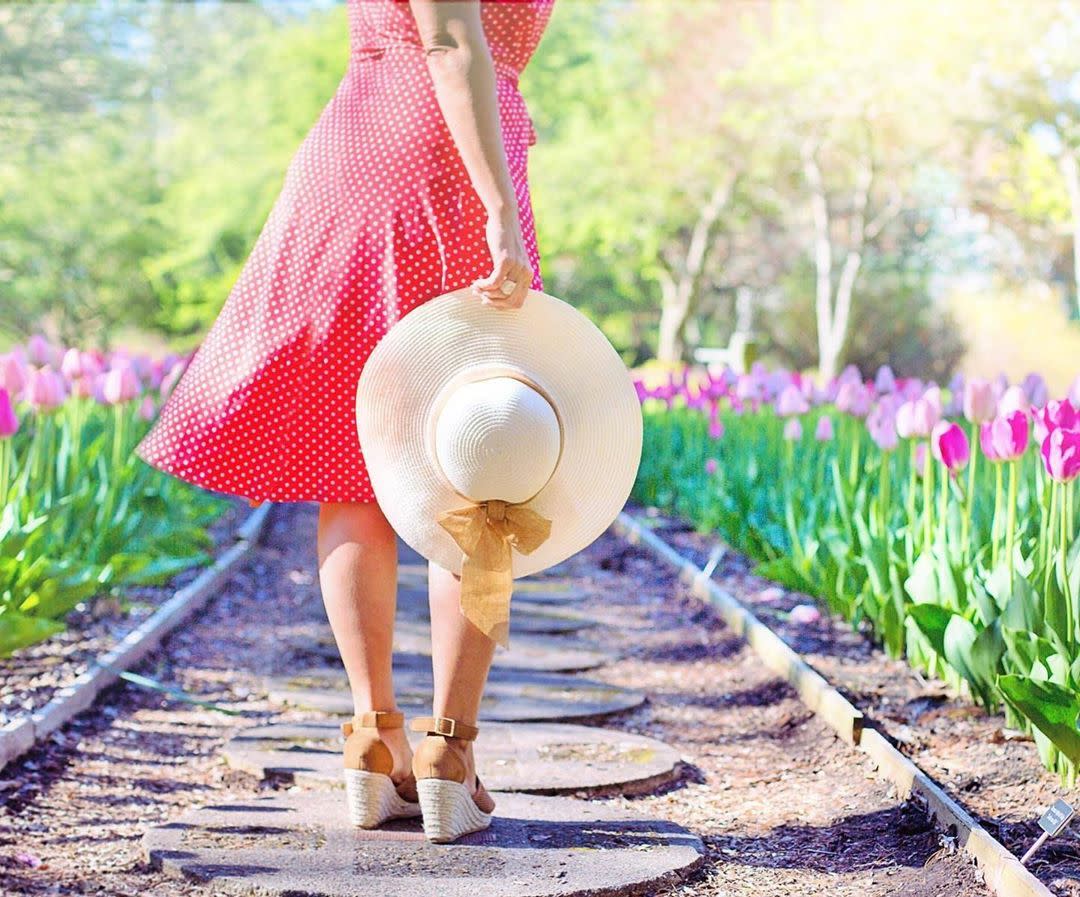 📍Dow Gardens 📷 @jillwellingtonphotography_
---
Daydreaming about a spring vacation in Michigan, sans kids? From ample antiquing to gorgeous botanical gardens, the only tough part will be packing it all into one trip!
Go four stories high in the forest on the country's longest canopy walk, charter a walleye fishing excursion, or even experience the "Everglades of Michigan" — all with our top things to do on a spring trip to the Great Lakes Bay!
---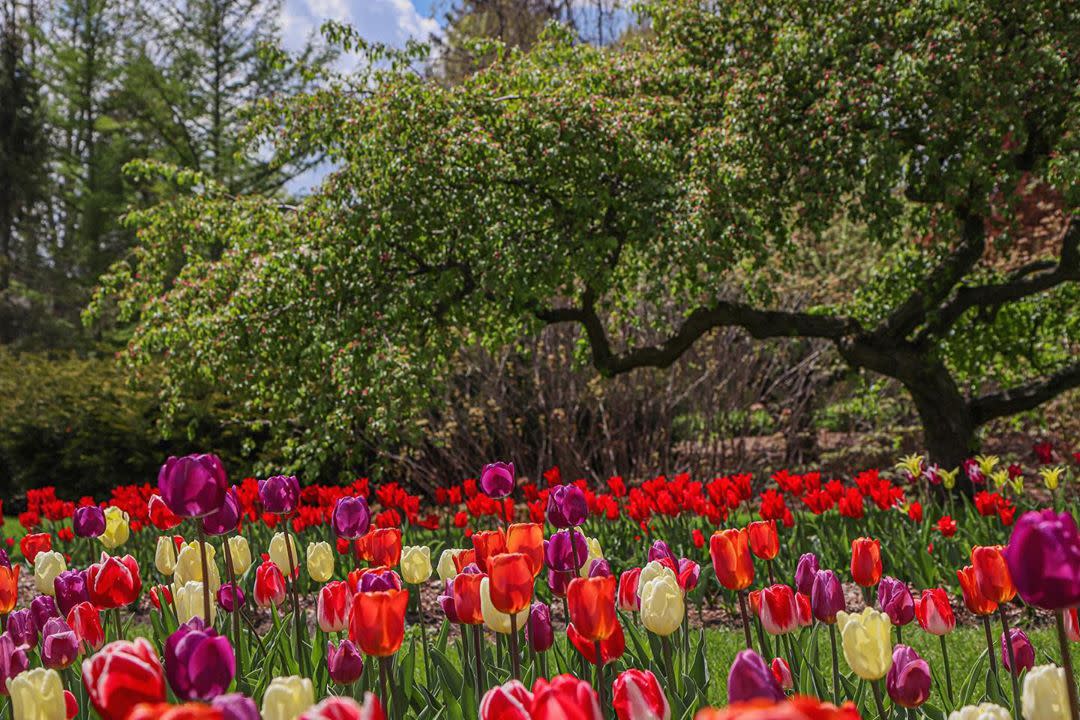 📍Dow Gardens 📷 @missb1021
Behold Natural Beauty
See 35,000 annuals (and 22,000 flowering bulbs in bloom) when you take in 110 dreamy acres of Dow Gardens in springtime. Stroll the Color Garden, Rose Garden, Exploration Garden, and more — and save some time for a picnic on the grassy lawns. Within Dow Gardens (just over the bridge), you'll also find its Whiting Forest — and experience the country's longest canopy walk, complete with a glass-bottomed overlook that hovers four stories high above an orchard!
Minutes away in Midland, explore 19 miles of trails, get a bird's-eye view of scenic wetlands from a two-story observation tower, or bask in the serenity of the River Overlook — all in your absolutely free visit to Chippewa Nature Center.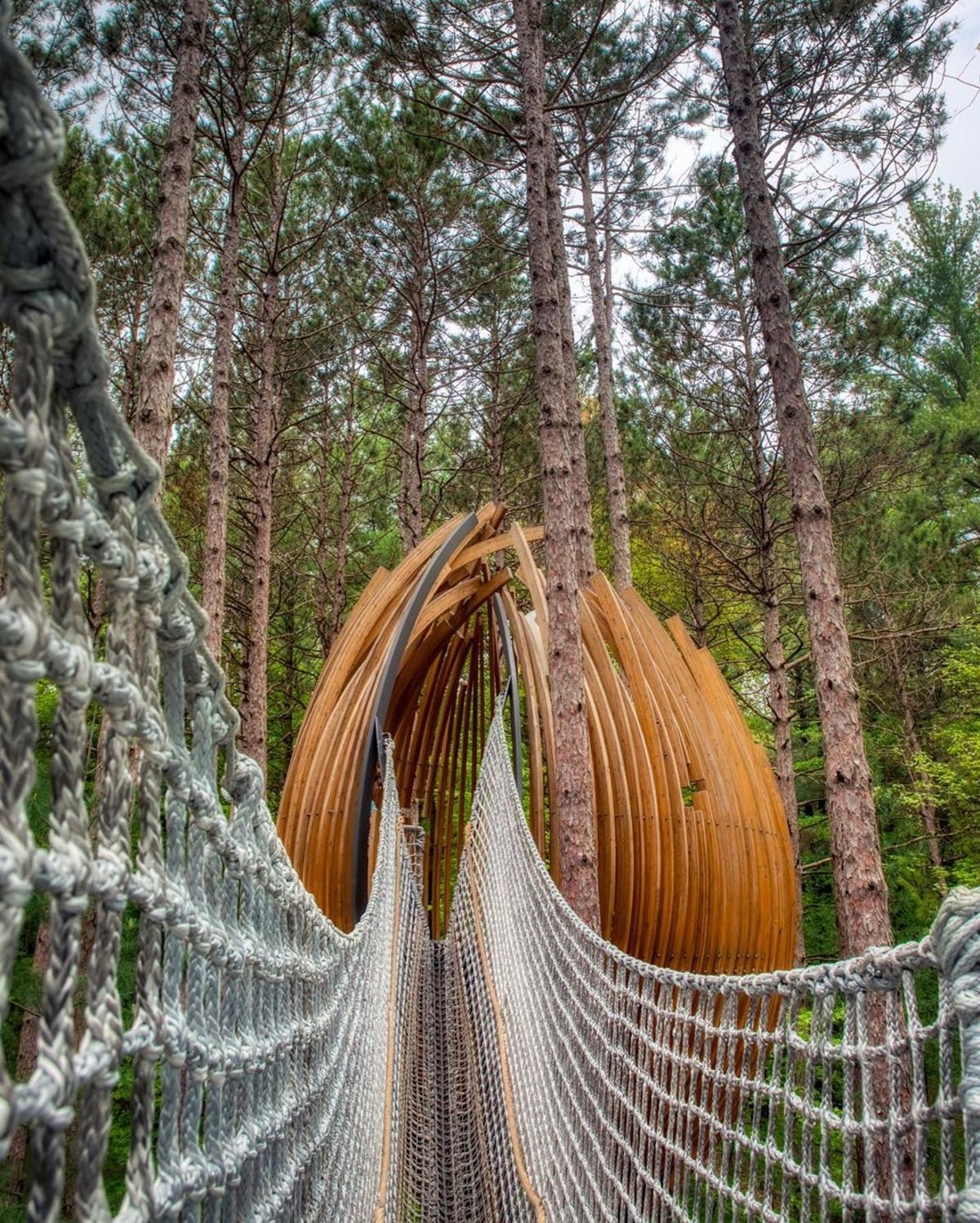 📍Whiting Forest of Dow Gardens 📷 @eddyg
Go Out on a Quest
Coined the "Everglades of Michigan" by the captain who'll guide you, take a Johnny Panther Quest through our Shiawassee National Wildlife Refuge and try to remember a more epic encounter in nature! Glide along the waters while spotting wildlife (like mature bald eagles or deer drinking from streams right in front of you) and tuck every last moment of this outing away in your memory.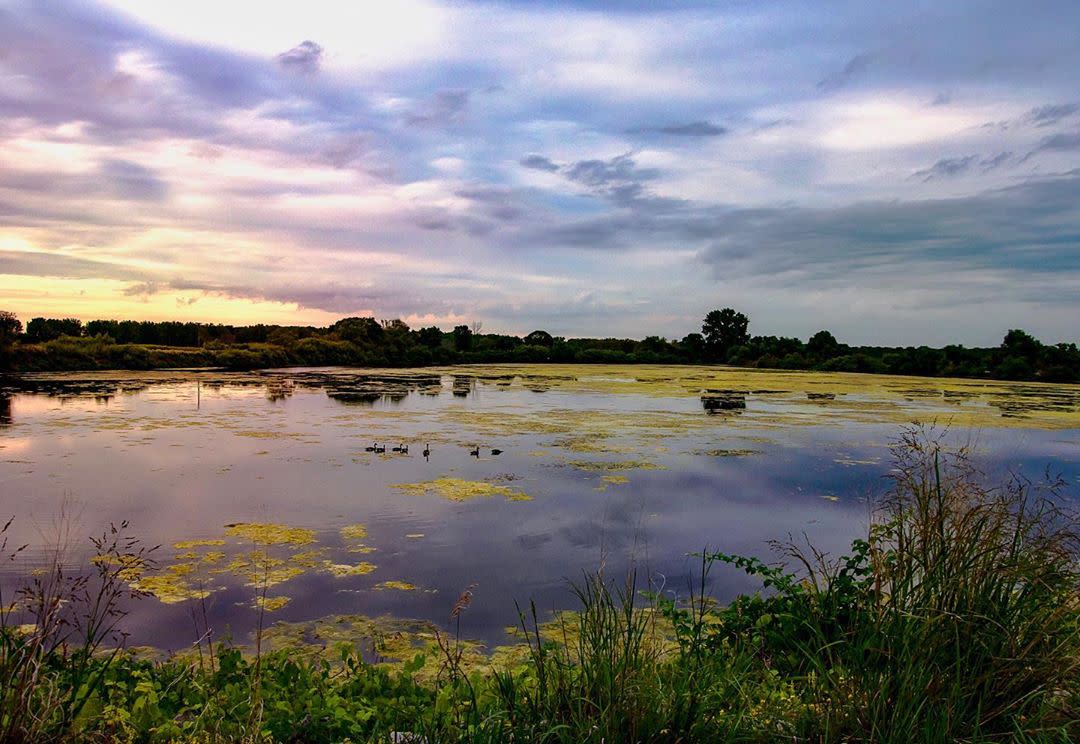 📍Shiawassee National Wildlife Refuge 📷 @ninaneuschuetz
Choose a Charter
Experience one of Michigan's best walleye fisheries (in all its spring glory) when you book a Saginaw Bay fishing charter with any of our expert, local guides. They'll lead you to the most special, tucked-away spots on Lake Huron's Saginaw Bay — and make sure you bring some world-class walleye home with you.
Take in Exquisite Art
See an impressive collection of art (2,000 objects spanning 4,500 years!) at the Saginaw Art Museum — all inside a Georgian-revival mansion encased by Italianate gardens. Or, visit the Marshall M. Fredericks Sculpture Museum to see works from the Detroit-based public sculptor's 70-year career. With historic-gem theaters and one of North America's most authentic Japanese tea houses, you'll find so many ways to immerse yourself in our arts & culture scene in spring.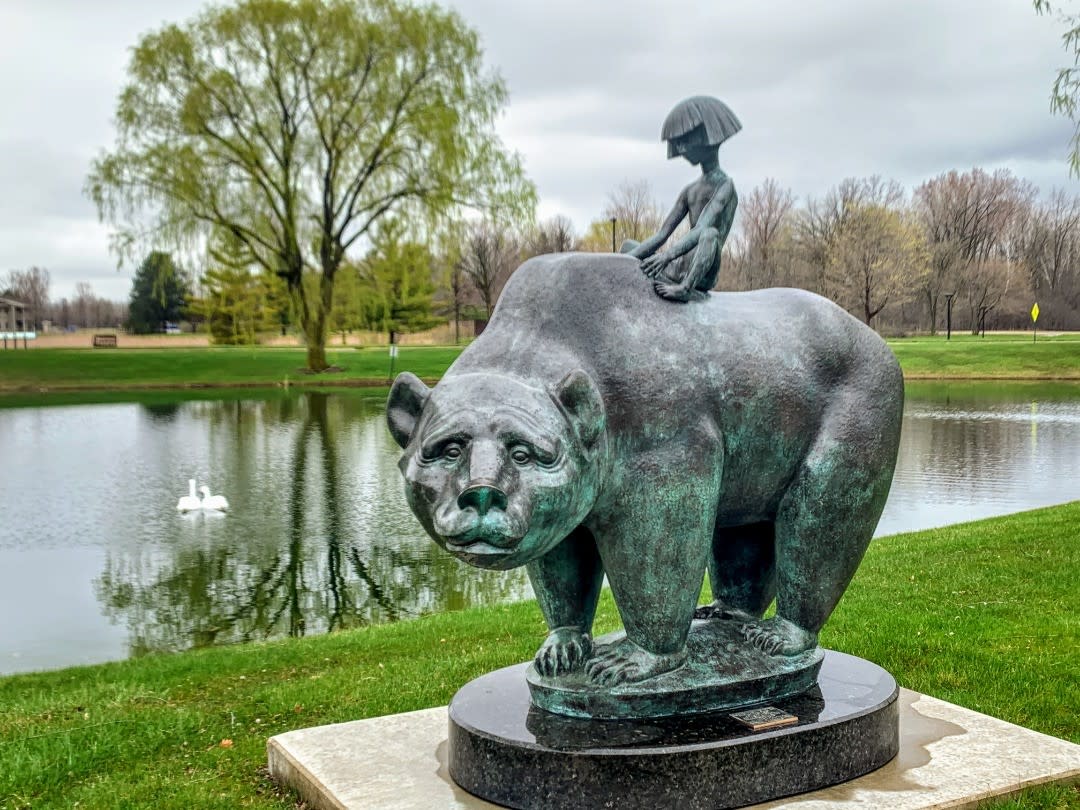 📍Marshall M. Fredericks Sculpture Museum 📷 @mfsmuseum
Shop Top Spots
With Michigan's largest antique center, one of the Midwest's largest outlet malls, a 40-store, European-style shopping district, a unique village of shops that spans six historic buildings, and two year-round, indoor city markets — indulge in some serious retail therapy at these top places to shop this spring.
Pedal for Pints
Book an eight- to 15-person pub on wheels — Sunrise Pedal Trolley in Bay City or PedAle Trolley in Frankenmuth — and enjoy smooth sips on a laid-back ride around town! Don't have enough riders to book the whole trolley? Buy single seats on PedAle Trolley's Thursday or Saturday 9 p.m. tours, or lock down their four- to six-person Circle Cruiser (knowing you can bring your own beer and wine on this bike, too).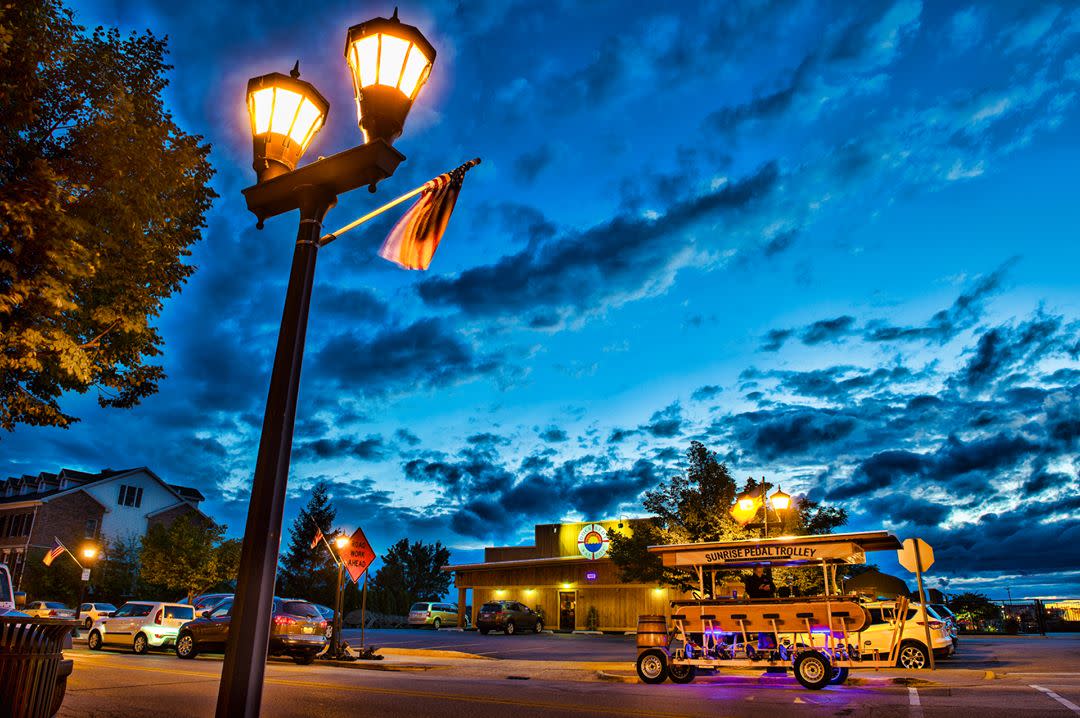 📍Sunrise Pedal Trolley 📷 @jeffcaverlyphotography
Dip in Your Paddles
Self-guided or guided tour, sit-in or sit-on kayak — enjoy an early-in-the-season paddle when you rent kayaks from Ike's Mobile Kayak Rentals in Midland, Frankenmuth Kayak Adventures in Frankenmuth, Cattail Kayak Rental in Pinconning, or Float Paddle Center in Bay City. (This last spot rents SUPs, too!)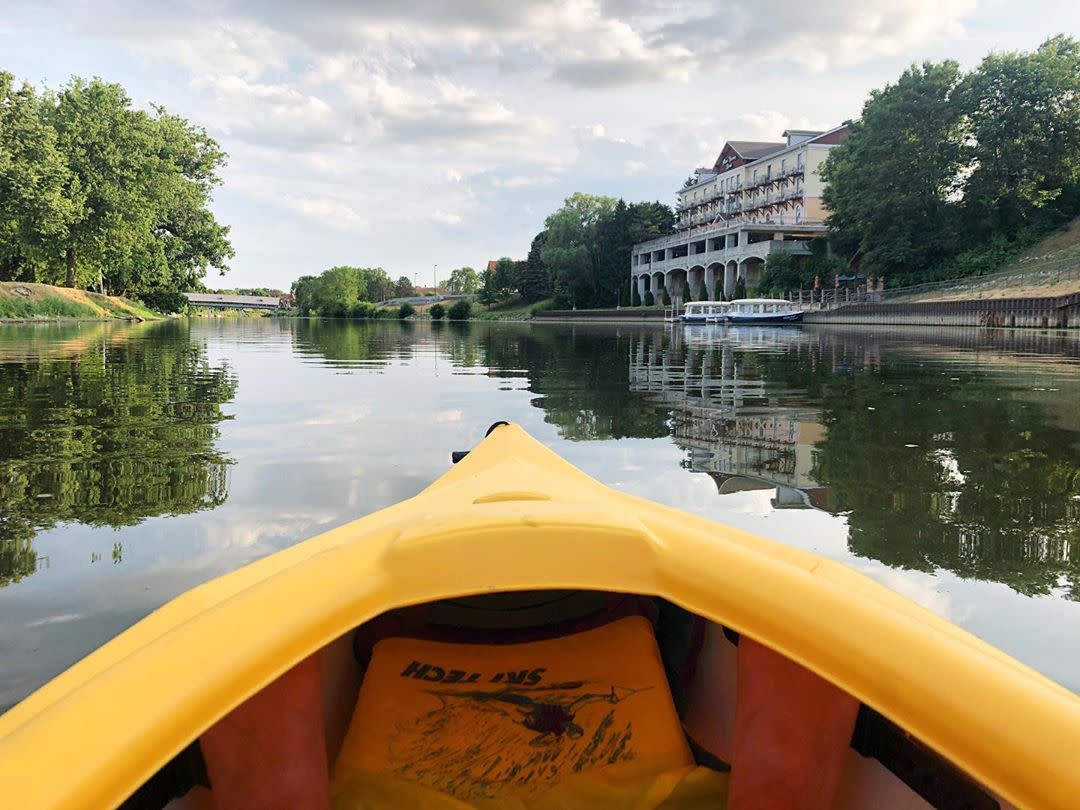 📍Kayaking the Cass River in Frankenmuth 📷 @krista_b_fitness
Follow the Trails
Our Great Lakes Bay Regional Trail is an almost-100-mile stretch of paths that'll guide you to scenic beauty at every bend. And the Saginaw Bay Birding Trail? It's 142 miles of breathtaking Saginaw Bay shoreline and surrounding lands, absolutely packed with birding hotspots you can't miss, especially in spring.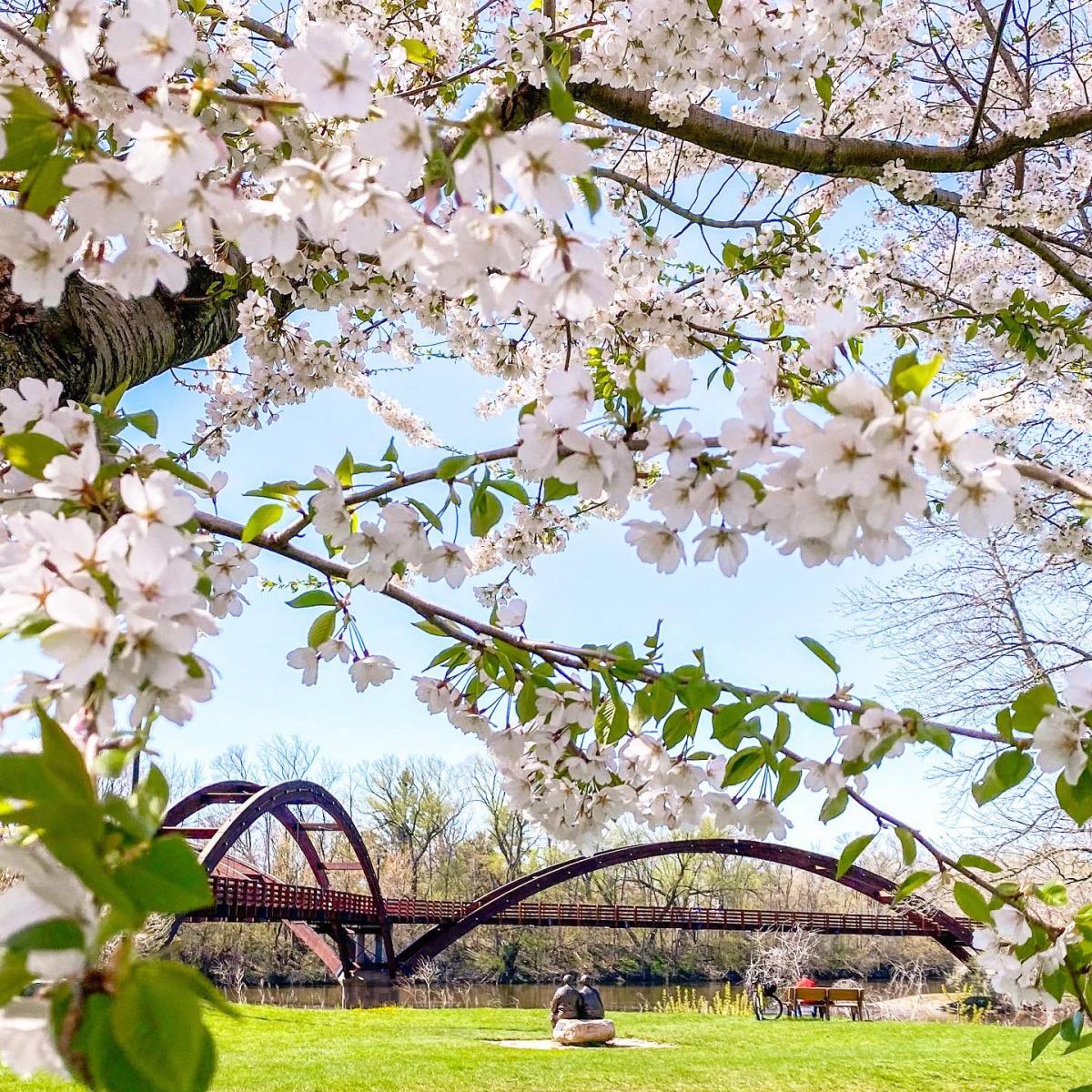 📍The Tridge 📷 @mekilouise
Taste Seasonal Flavors
Savor local at some of our top restaurants to try this spring — from a farm-to-table restaurant in Bay City inspired by the Great Lakes State to a new American tavern in Midland with mid-century vibes, a local, seasonal menu, and classic, handcrafted cocktails.
If your spring trip lands in late-May or later, help break in the taps at our outdoor beer gardens — Larkin Beer Garden in Midland, Drydock Beer Garden in Bay City, or Schnitzelbank Bier Garten in Frankenmuth. Visiting before beer garden season? Try one of our other favorite inside spots for craft beer or wine & spirits!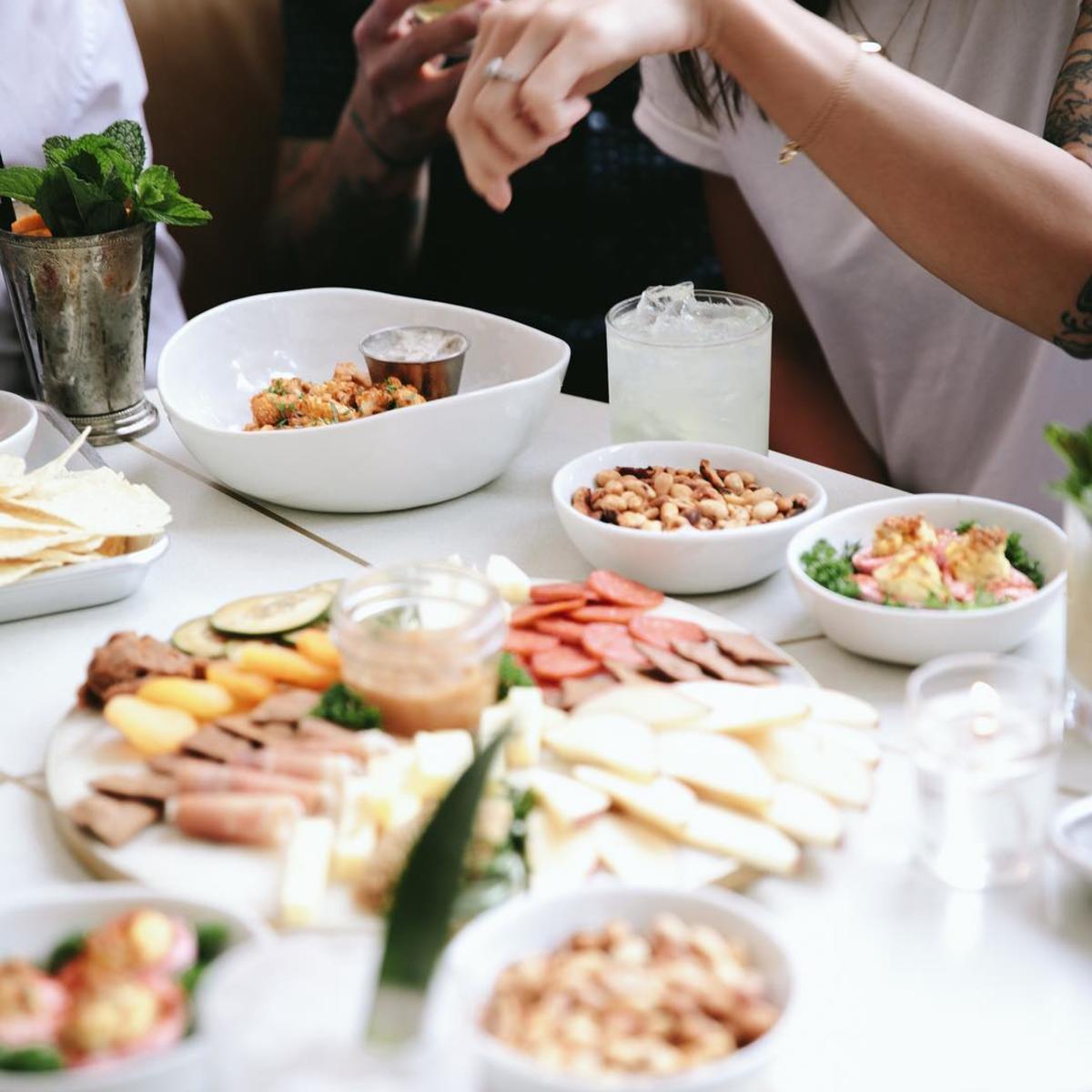 📍The Public House 📷 @thepublichousebaycity