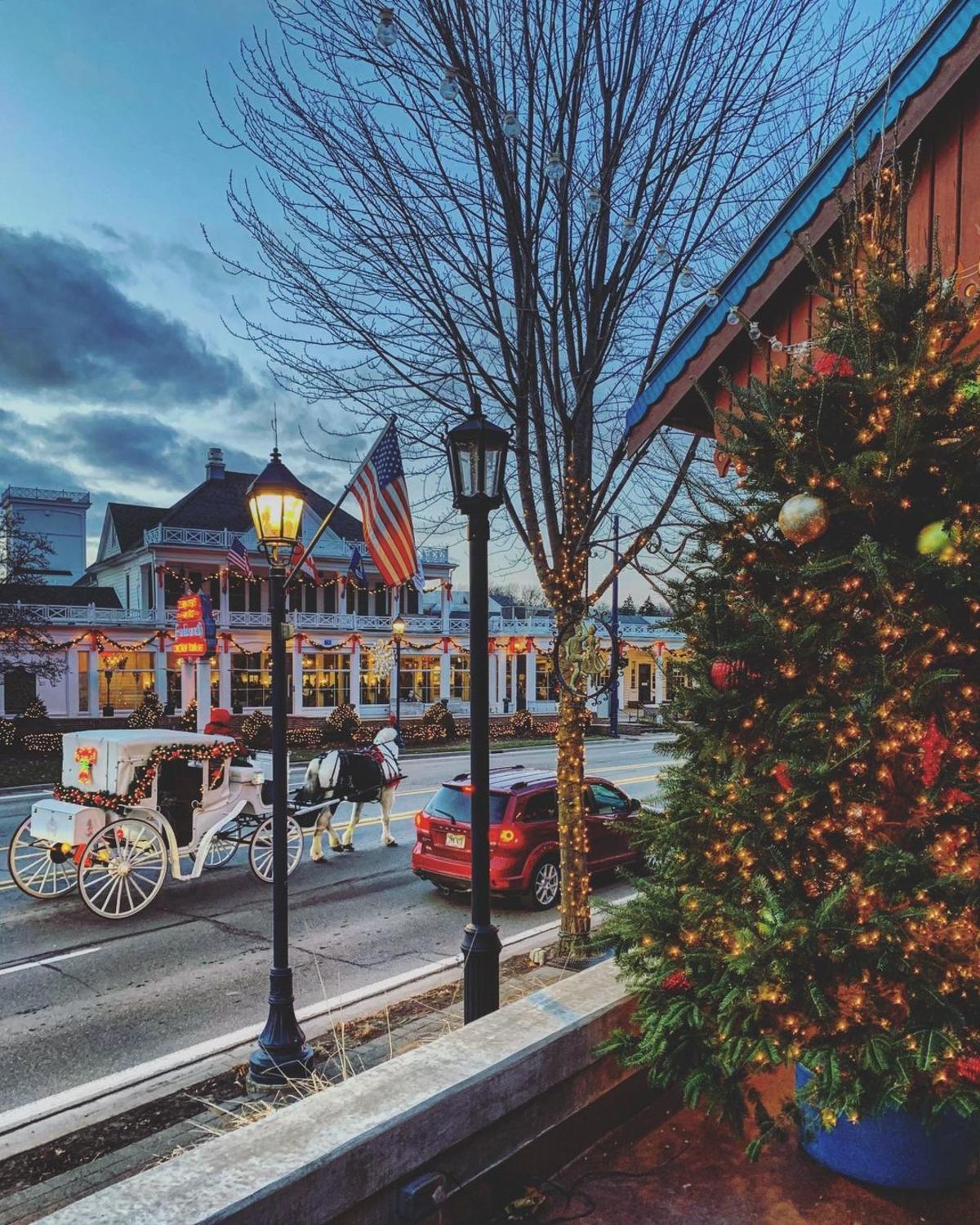 📍Downtown Frankenmuth 📷 @metro.detroiter
---
The greeting around Frankenmuth is "Willkommen" (the German word for welcome), and you're sure to feel the warm sentiment and German inspiration all throughout your getaway in Little Bavaria!
After all, Frankenmuth may only be approximately three square miles in size, but more than 3 million visitors come each year to experience every memorable inch within it!
---

📍Frankenmuth River Place Shops 📷 @metro.detroiter
---
While here, will you get your hands into a German pretzel rolling experience, or sit back and enjoy being served world famous chicken dinners (by ladies in dirndls and lads in lederhosen, no less)? Should you walk the Bavarian Inn Holz Brücke (Frankenmuth's famous covered wooden bridge) or ride across in a horse-drawn carriage? Fudge or taffy, St. Julian Winery or Frankenmuth Brewery?
The answer is all of the above... and then some! Let this guide give you a taste of the top things to do in Frankenmuth, Michigan.
---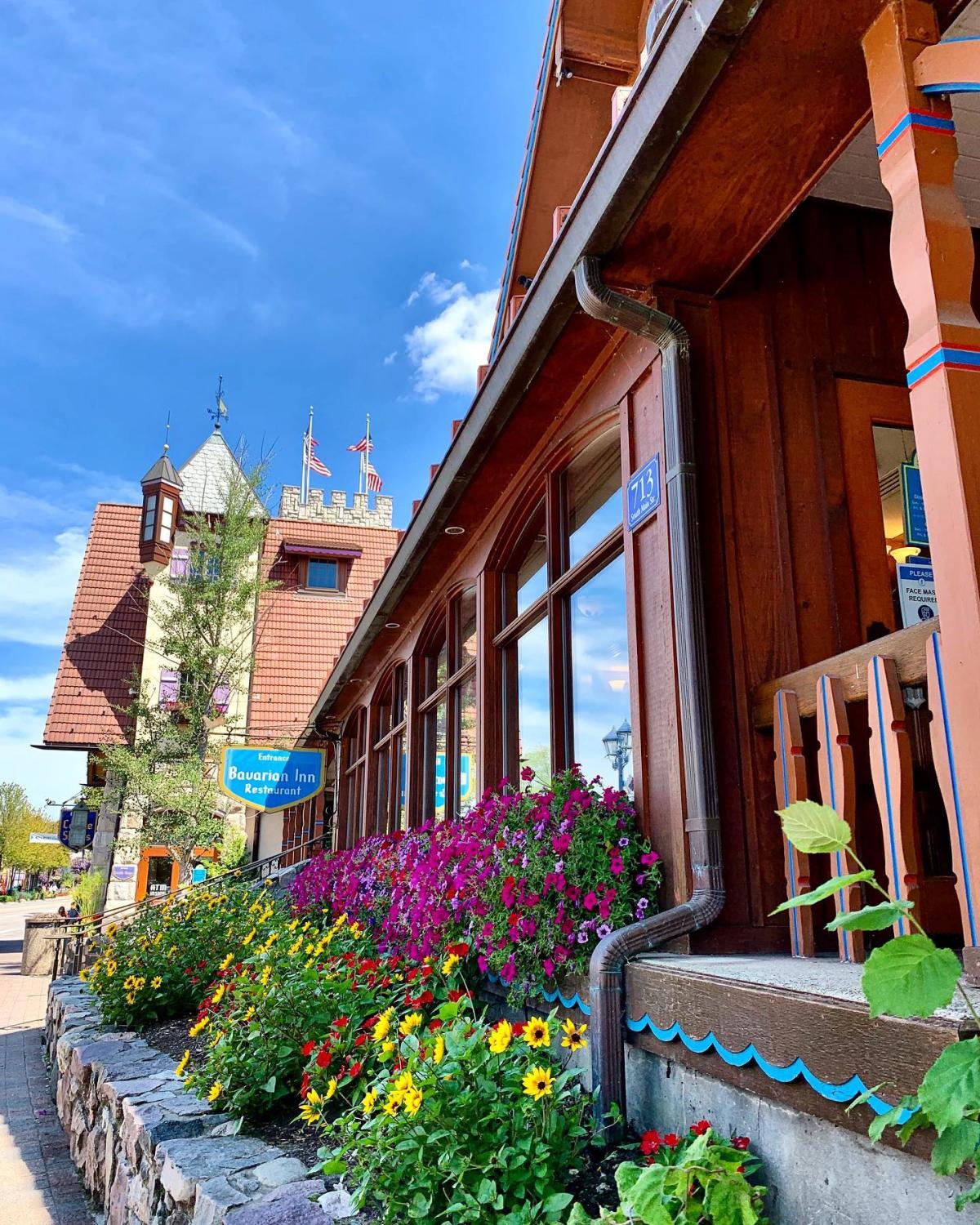 📍Bavarian Inn Restaurant 📷 @gone.journaling
Zehnder's or Bavarian Inn?
Situated directly across the street from one another, both Zehnder's of Frankenmuth and Bavarian Inn Restaurant serve world-famous, all-you-can-eat, family-style chicken dinners. Both pay homage to German heritage, both serve authentic German delights like Schnitzel and Sauerbraten, and both offer exquisite dining experiences. So, Zehnder's or Bavarian Inn? The answer can only be both! Make time to experience each and be sure to explore their lower level shops and bakeries, too!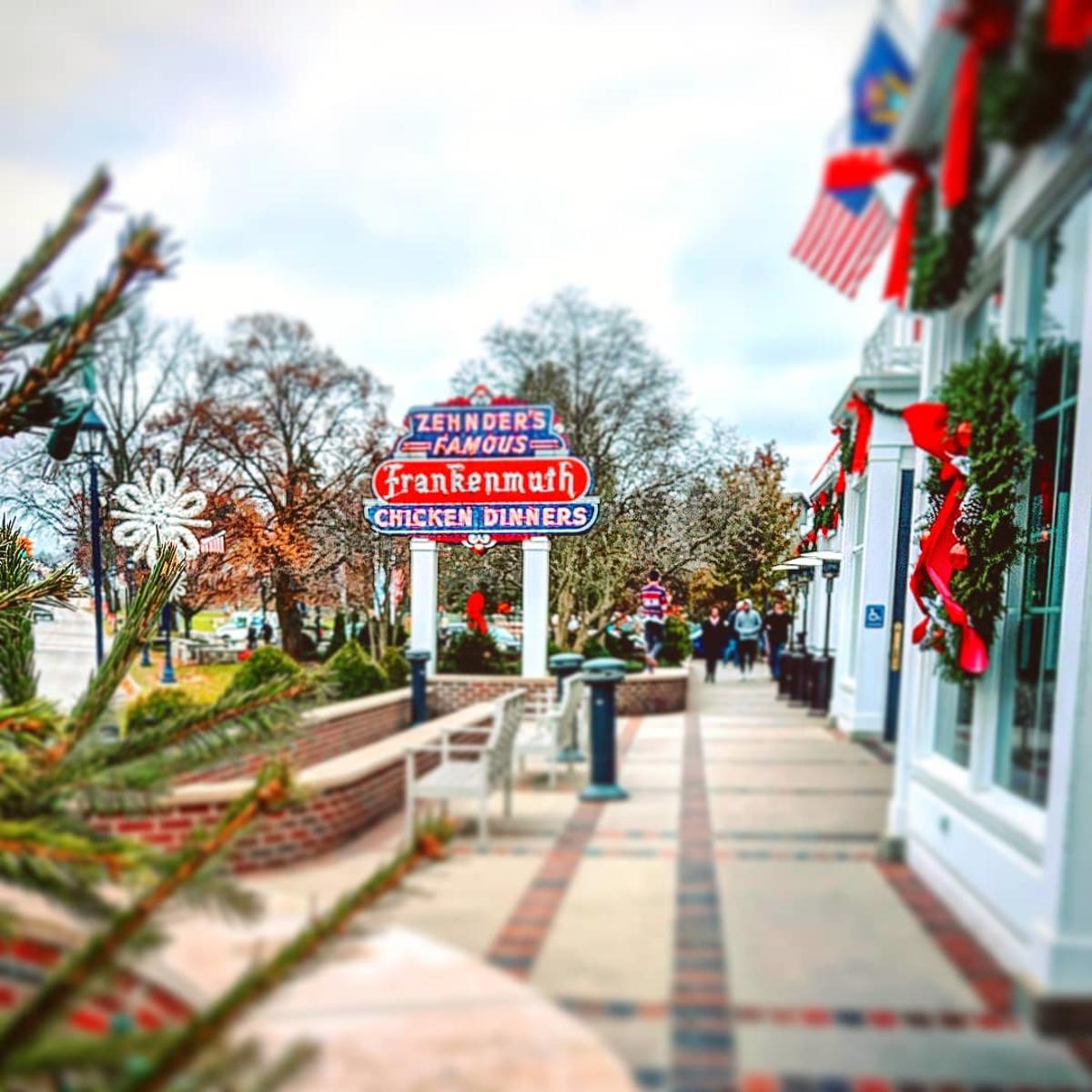 📍Zehnder's of Frankenmuth 📷 @lorilangs
Enjoy the Water
Dive right into the 50,000-square-foot, indoor/outdoor mecca that is Zehnder's Splash Village Hotel & Waterpark — named one of "30 Top Indoor Waterparks around the World" — or ride the waterslides and enjoy indoor, 18-hole mini golf at Bavarian Inn Lodge, home to the largest family fun center inside any Midwest hotel!
Or, stay dry, but still enjoy the picturesque Cass River that flows through Frankenmuth by taking a narrated sightseeing tour aboard the Bavarian Belle Riverboat, a Wine & Chocolate Tasting River Tour with Frankenmuth FunShips, or a self-guided paddle with Frankenmuth Kayak Adventures.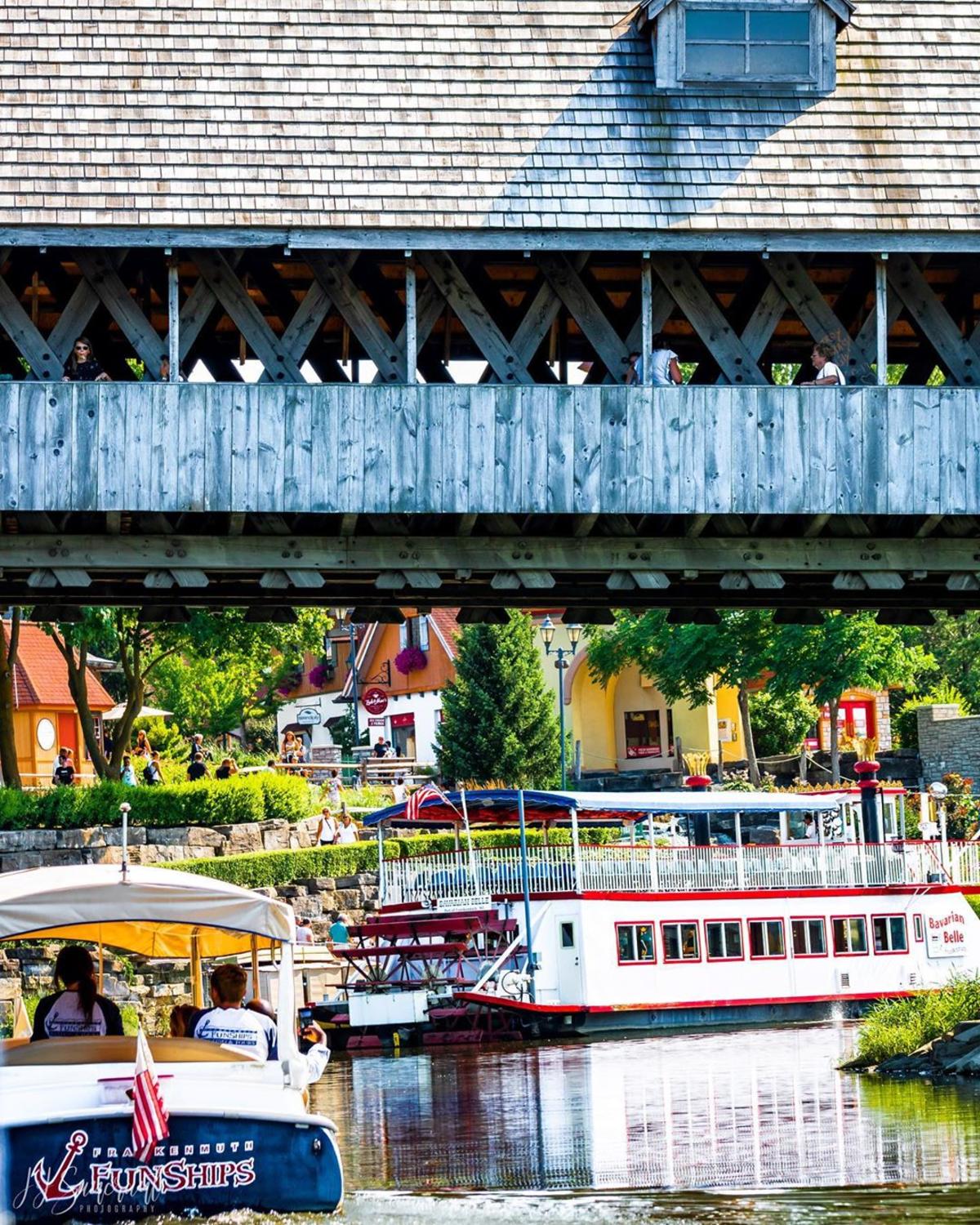 📍Frankenmuth FunShips & Bavarian Belle Riverboat on the Cass River 📷 @michiganaddicts
Prost!
The German word for cheers, be sure to raise your glass while at Prost! Wine Bar & Charcuterie! Dine indoors or out, and build your own charcuterie board to enjoy alongside wine on tap. And don't leave Frankenmuth without experiencing a wine tasting at St. Julian Winery including their renowned Solera Cream Sherry, or without slipping into Frankenmuth Brewery — America's oldest microbrewery — for fifteen beers on tap including a rotation of nine seasonal, special-release brews.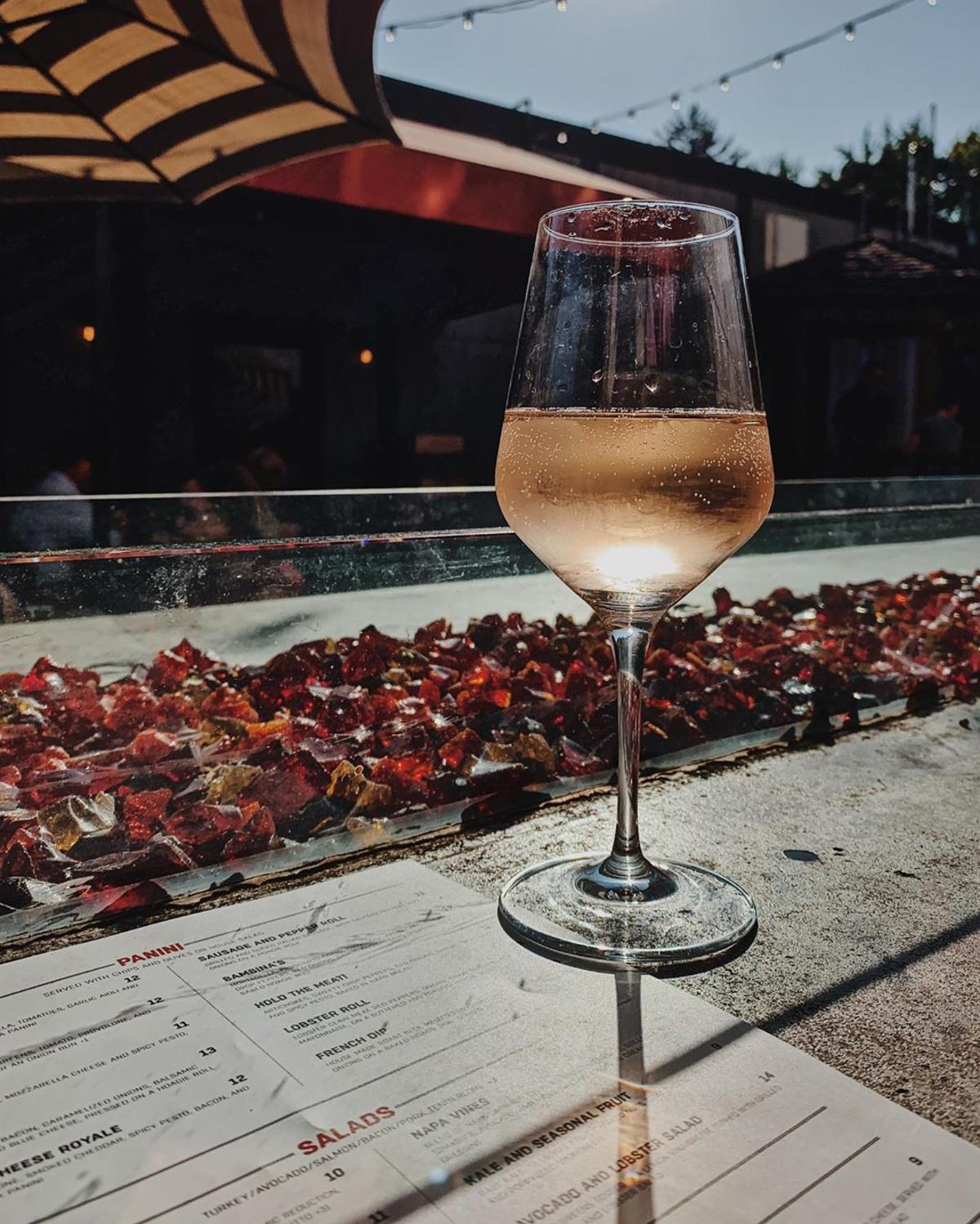 📍Prost! Wine Bar & Charcuterie 📷 @ashhhleysmith
Ride in Style
An absolute must while you're here, snuggle in for a horse-drawn carriage ride through the historic streets of Frankenmuth with either Fantasy Carriage Company, found just South of Zehnder's Restaurant, or Frankenmuth Carriage Company, located underneath the Bavarian Inn Glockenspiel Tower.
Or, book the PedAle Trolley for a city tour of Frankenmuth (perhaps a pub crawl?) on their 16-passenger trolley bike. (Don't have enough riders to rent the whole trolley? Buy single seats on their Thursday or Saturday 9 p.m. tours, or rent the smaller, four- to six-person Circle Cruiser anytime!)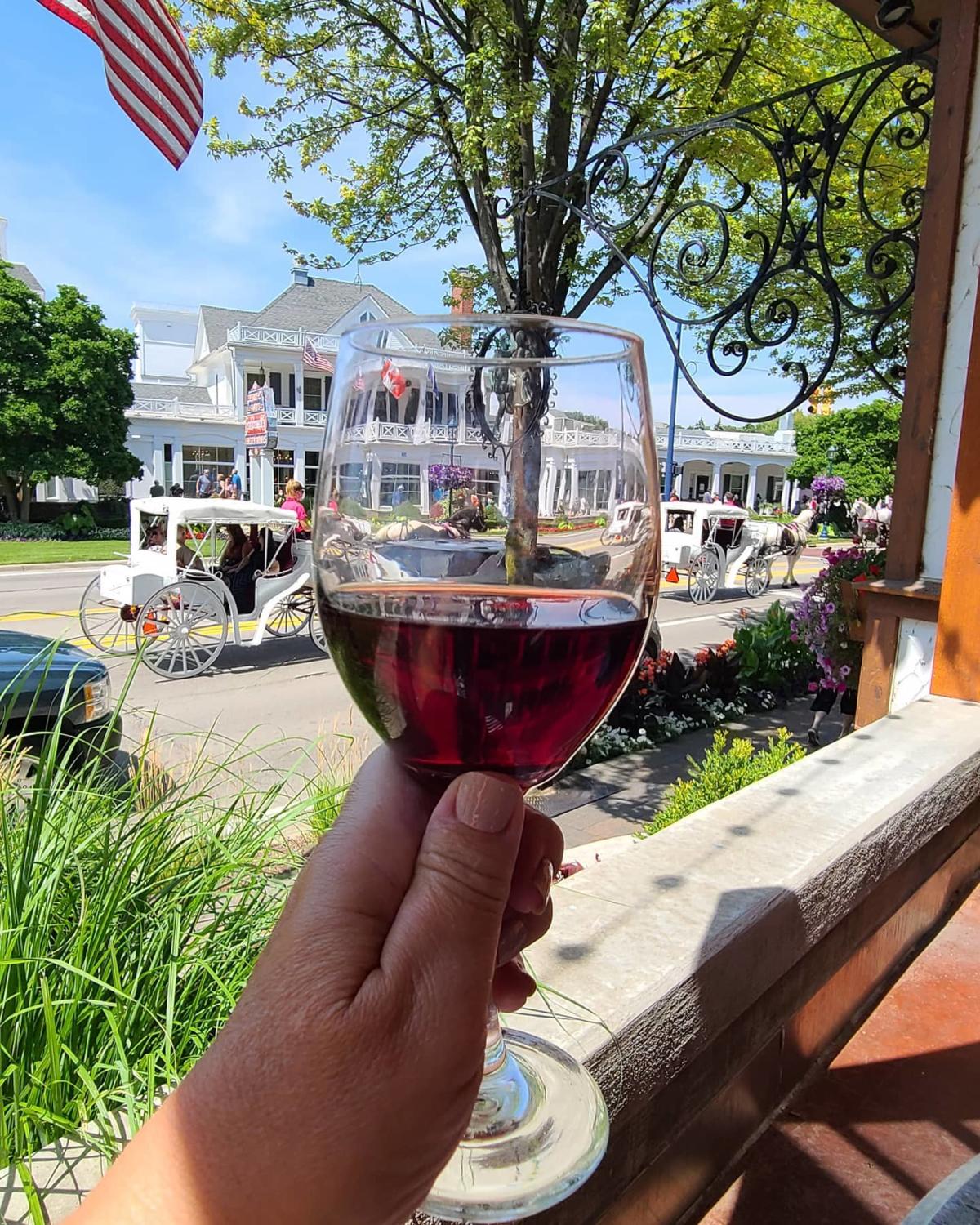 📍Downtown Frankenmuth 📷 @heathergingercooper
Catch the Show
Speaking of the infamous Bavarian Inn Glockenspiel Tower, a 35-bell carillon and illuminated clock with figurine movement (all imported from Germany), be sure to catch the depiction of "The Pied Piper of Hamelin" that takes place after the Glockenspiel chimes at 12 p.m., 3 p.m., 6 p.m., and 9 p.m. daily.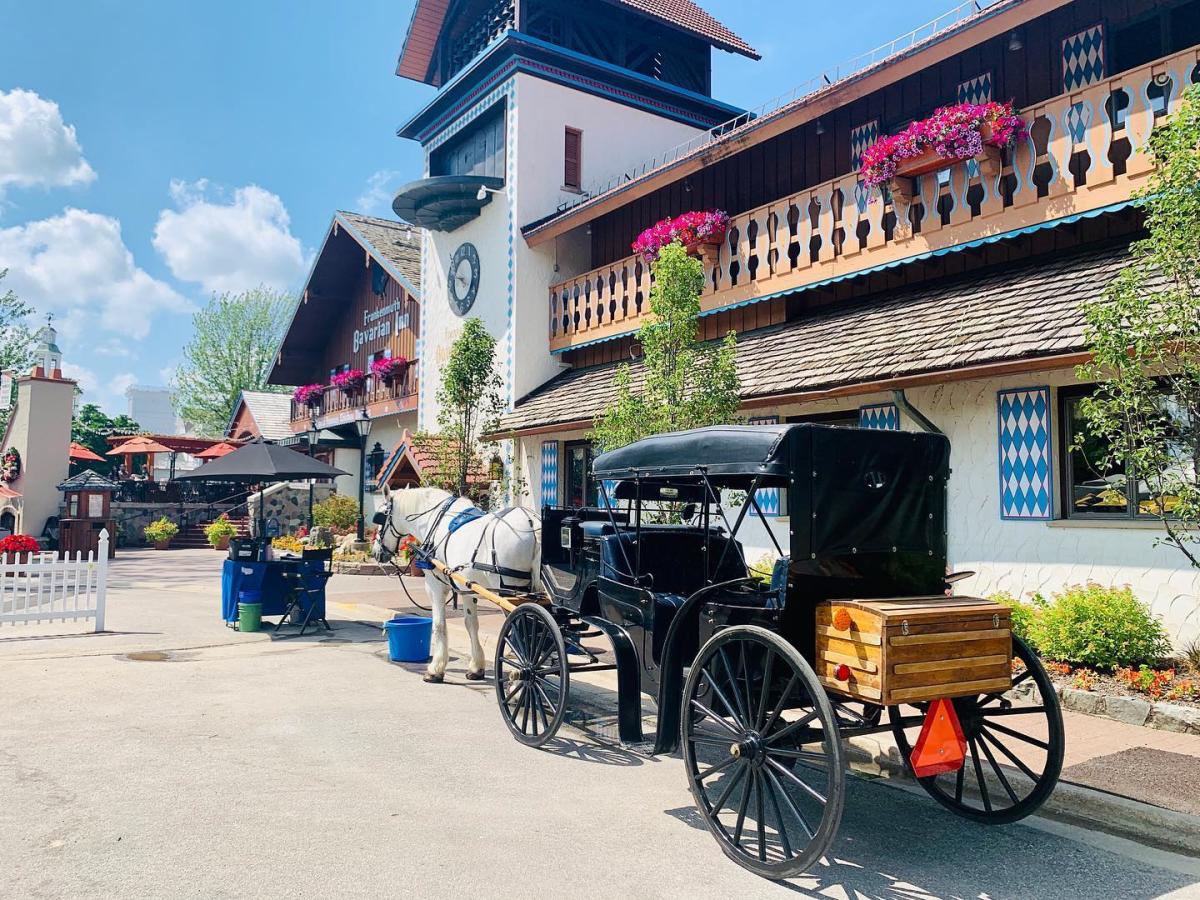 📍Bavarian Inn Restaurant 📷 @anandh_aj
Make Merry Memories
Not only can you experience the wonder of the Christmas season 361 days a year at Bronner's CHRISTmas Wonderland, but the magical location offers more than 50,000 trims and gifts (many customizable) that make perfect souvenirs from your Frankenmuth getaway!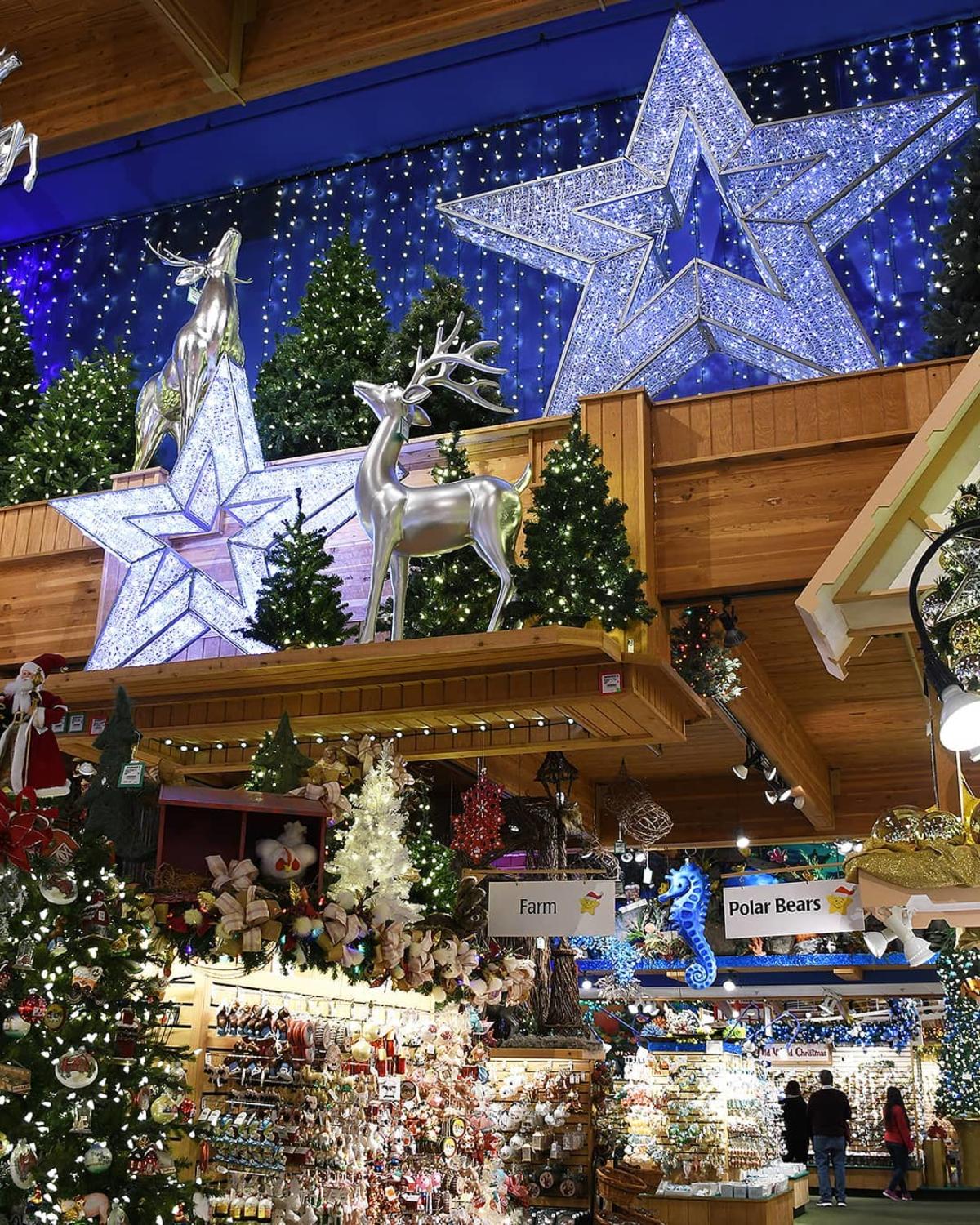 📍Bronner's CHRISTmas Wonderland 📷 @bronnerschristmas
Rock the River Place
Styled in Frankenmuth's European village theme, experience more than 40 unique storefronts at Frankenmuth River Place Shops. Have an old-time photo taken, taste gourmet cupcakes, or even enjoy a wine tasting "mixperience" with Modern Craft Winery while you shop inside Michigan's largest beading supply store!
Shop the Scene
From the year-round Frankenmuth Farmers Market to the Frankenmuth Cheese Haus and its notorious chocolate-flavored cheese, to clothing inside Adorn Boutique or White House Boutique (and fudge and taffy from sweet spots galore), enjoy all the options for shopping in Frankenmuth.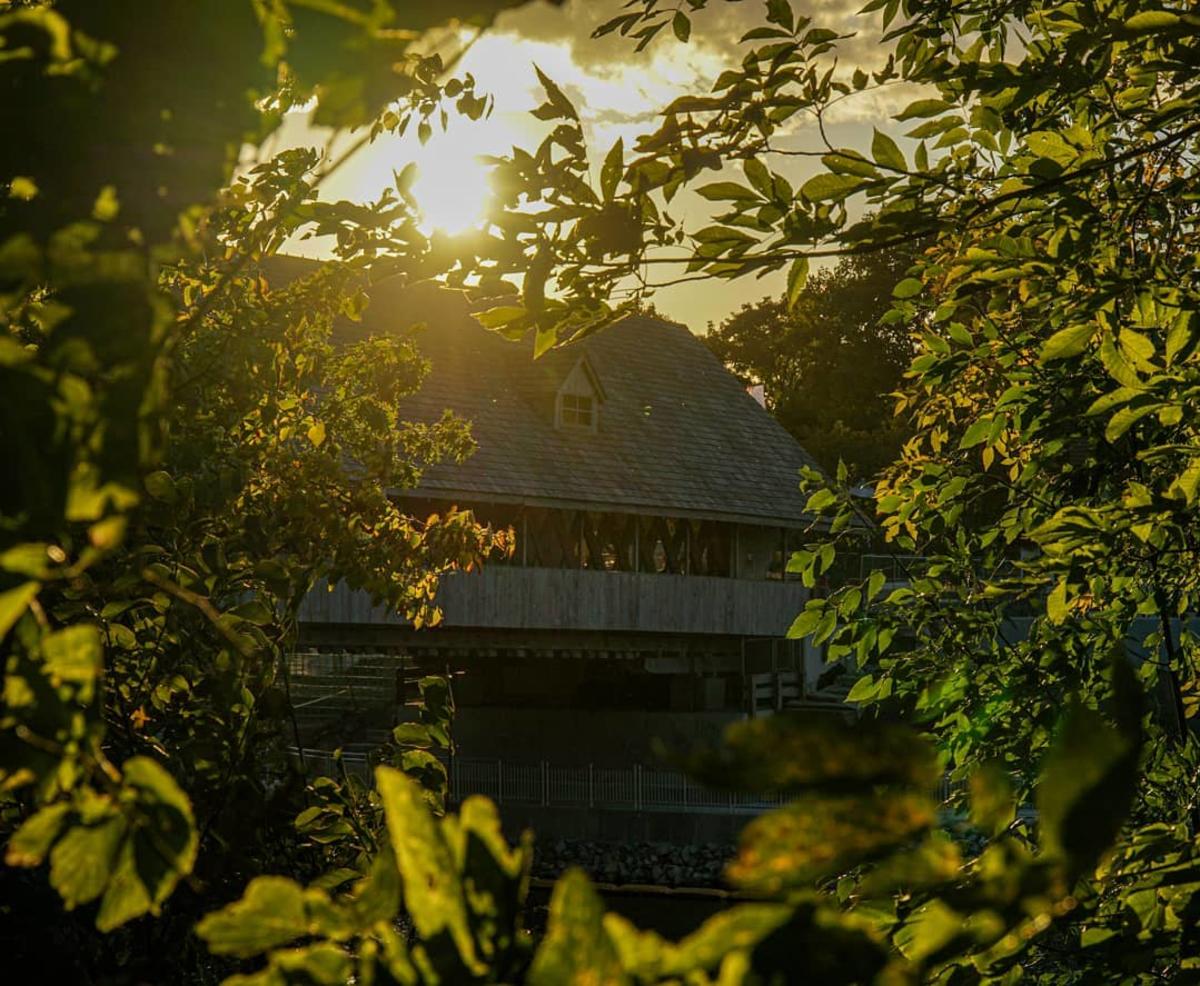 📍Frankenmuth Bavarian Inn Holz Brucke 📷 @ntwilder
Whether you're looking to try ziplining at Frankenmuth Aerial Park or tee off at The Fortress, there's something to make everyone feel "Willkommen" in Frankenmuth and you're sure to enjoy your magical getaway to Michigan's Little Bavaria!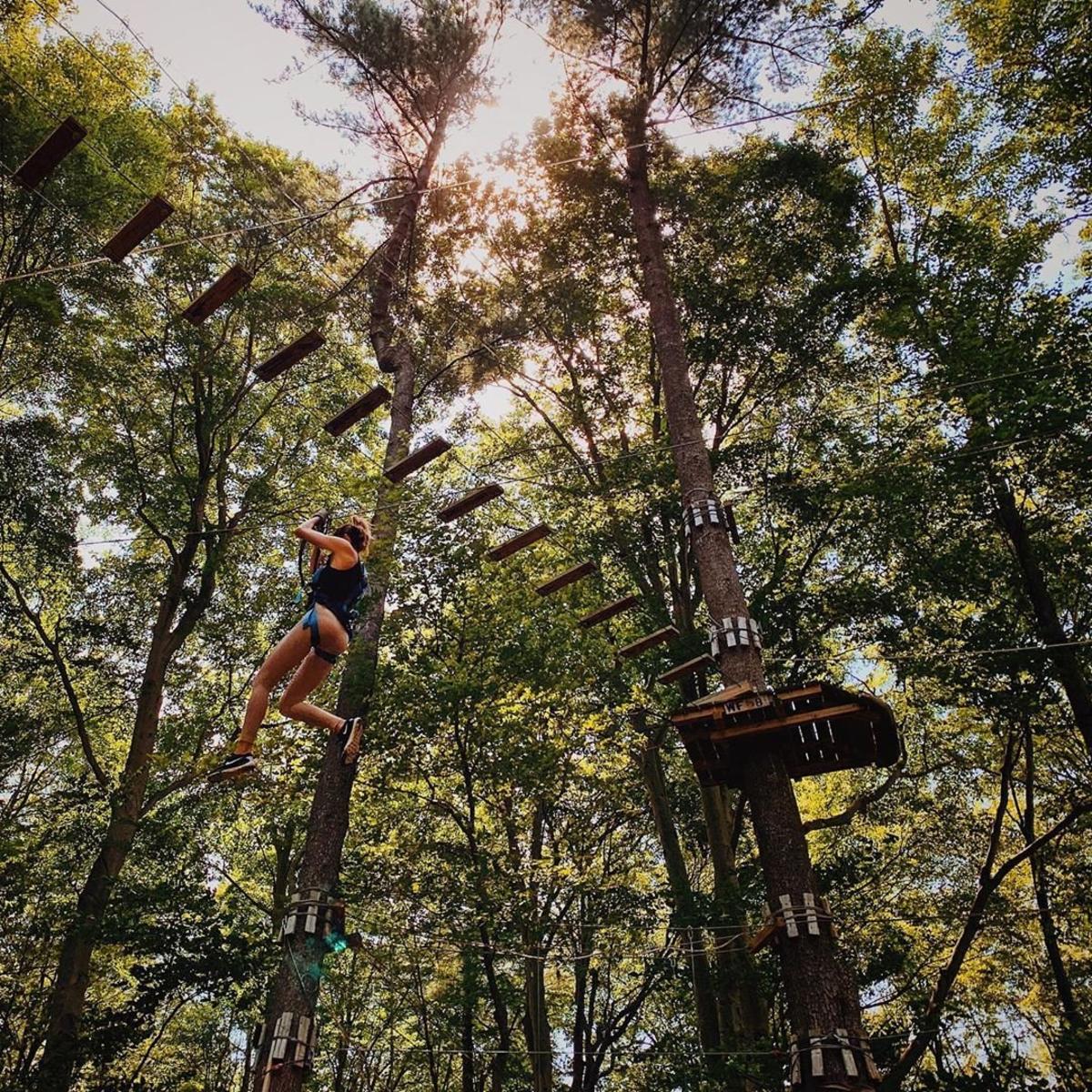 📍Frankenmuth Aerial Park 📷 @ashsmithphoto
---