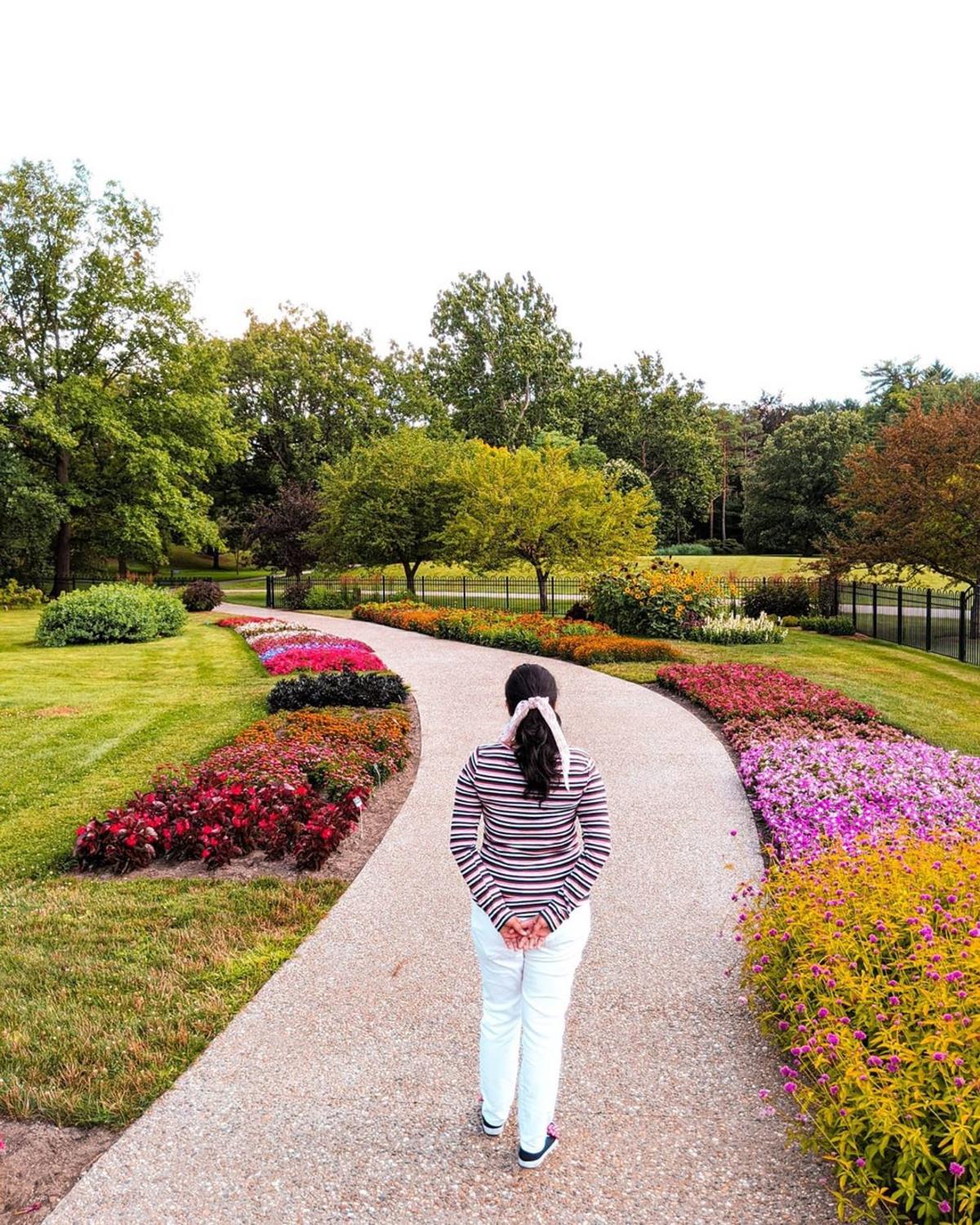 📍Dow Gardens 📷 @nrupalikulkarni
---
With natural wonder and downtown cityscapes, rugged terrain and upscale splurges, you'll find your vacation in Midland, Michigan to be a beautiful blend of it all.
---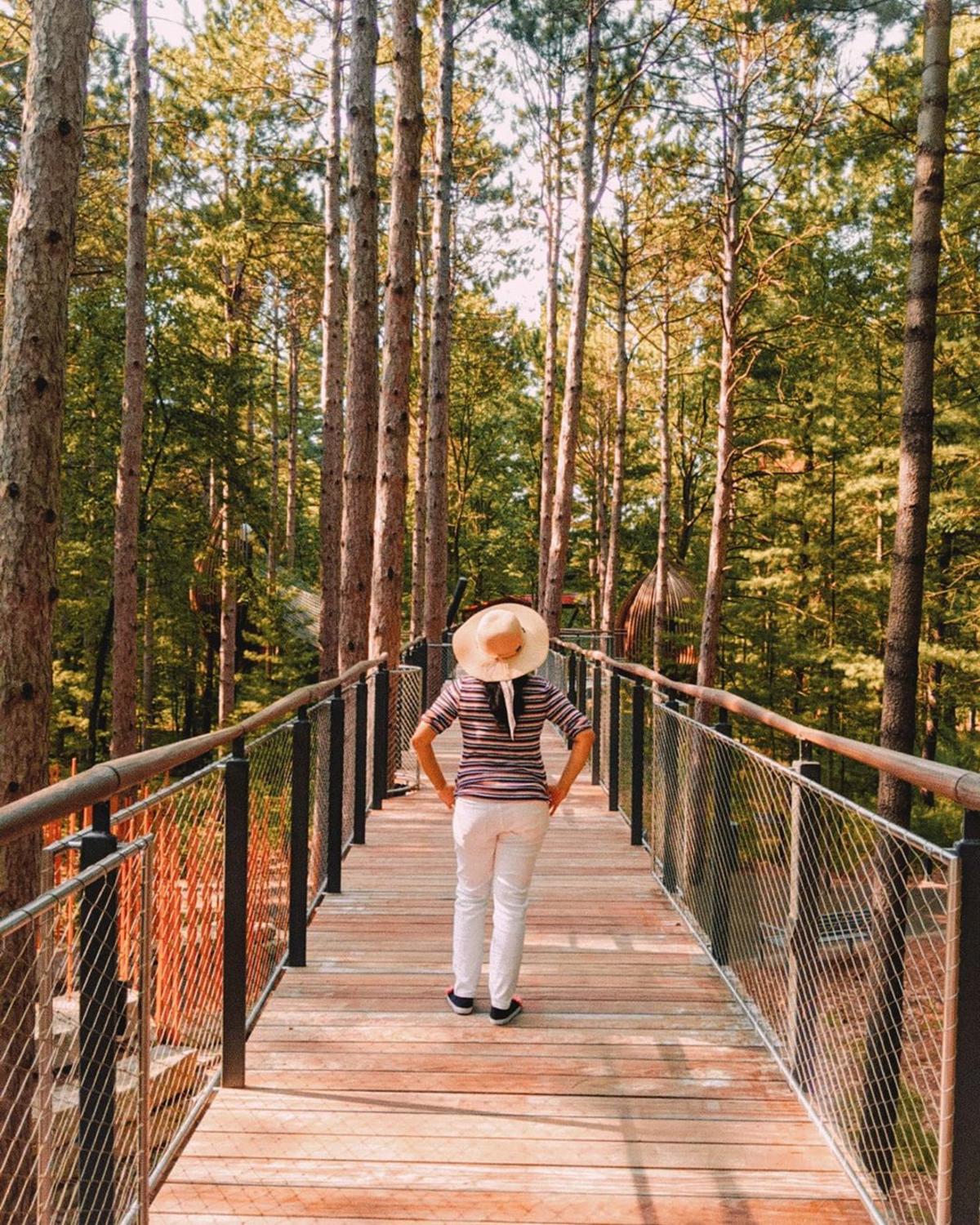 📍Whiting Forest of Dow Gardens 📷 @nrupalikulkarni
---
Whether you spend time adventuring in the treetops on the nation's longest canopy walk, perusing the Midland Area Farmers Market, tantalizing your taste buds at spots like Gratzi, Molasses, and ONe Eighteen, or venturing out amidst the 1,200-acre haven of woodlands and wetlands that is Chippewa Nature Center — enjoy this sampling of the top things to do in Midland, Michigan!
---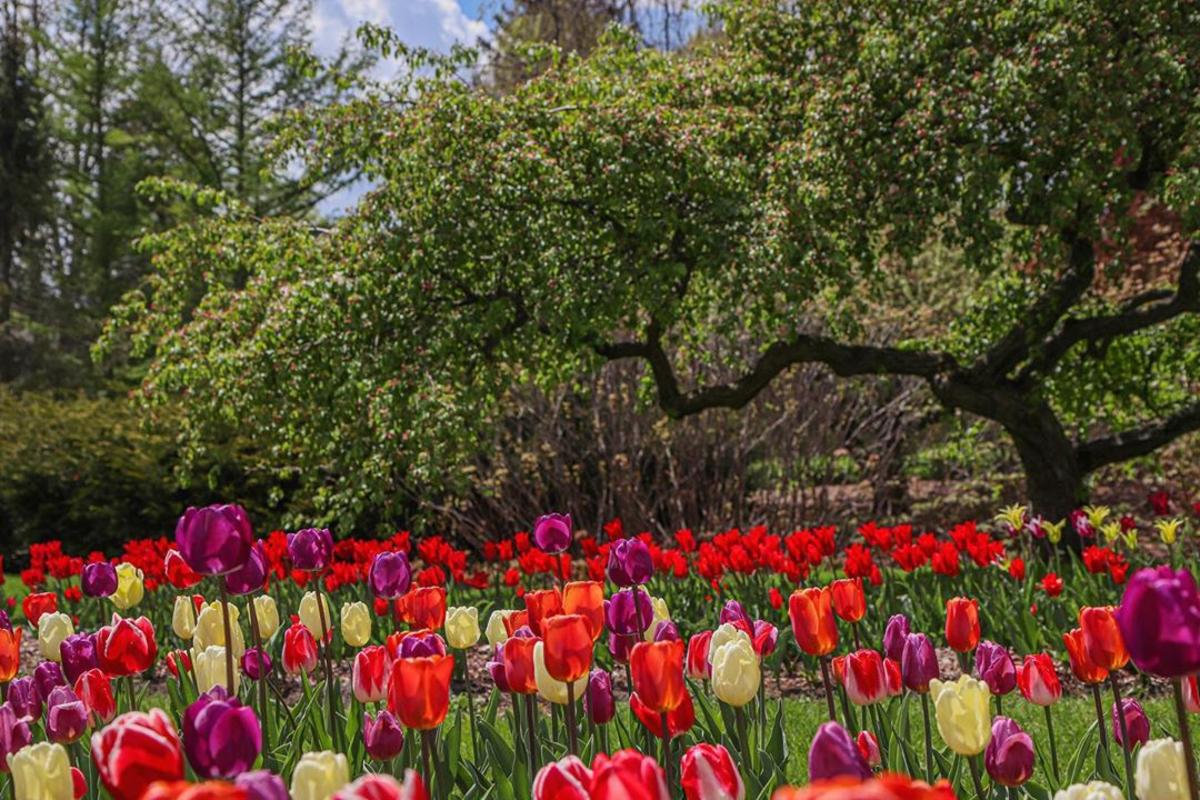 📍Dow Gardens 📷 @missb1021
Experience Year-Round Beauty
Streamside walks along winding pathways, architectural bridges, jaw-dropping florals and greenery. Be sure to enjoy the gorgeous 110-acre Dow Gardens in Midland any time of year! Consider Butterflies in Bloom (spring), outdoor movies in the gardens (summer), the poinsettia display and Christmas Walk (winter) and touring The Pines home in any season.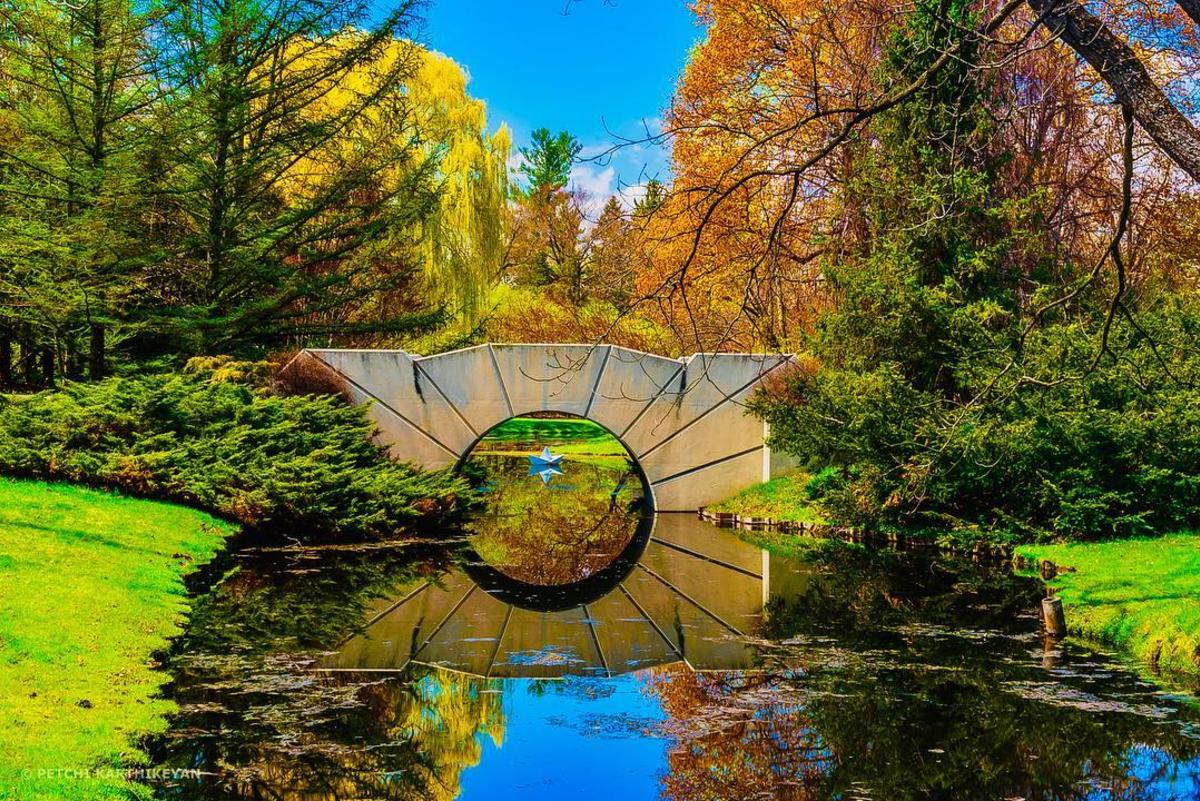 📍Dow Gardens 📷 @karthikeyan_petchi
Explore the Canopy
Within Dow Gardens is the reimagined Whiting Forest of Dow Gardens, and its impressive 1,400-foot, fully-accessible Canopy Walk — the longest in the nation — suspended four stories above the forest floor. Don't pass on discovering this incredible $20 million project, complete with four-zoned orchard, 13,600-square-foot Playground, and endless other spots made for exploring outdoors.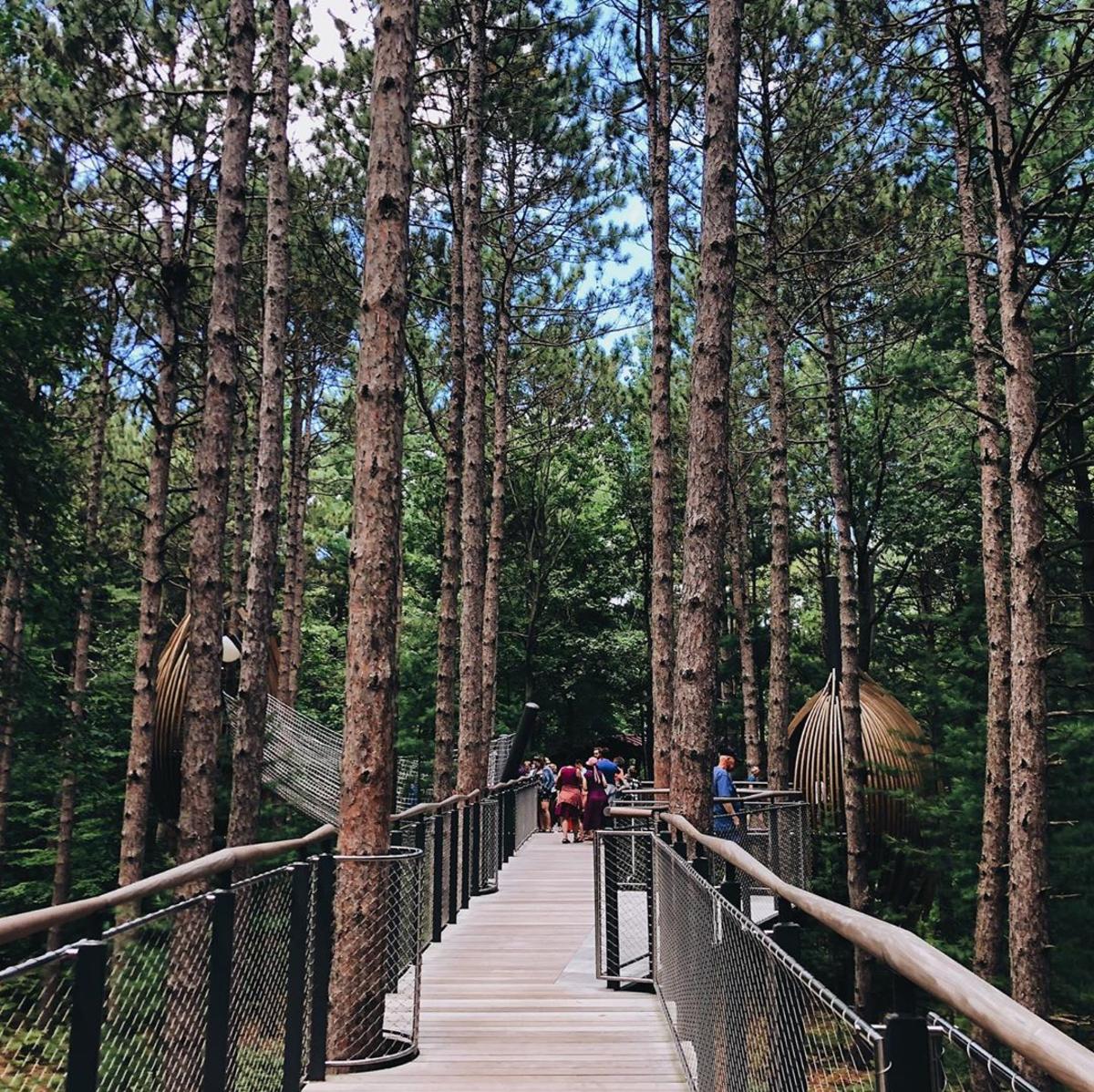 📍Whiting Forest of Dow Gardens 📷 @schoolnest
See Mid-Century
Tour the architectural masterpiece that is the Alden B. Dow Home & Studio (including its one-of-a-kind, sunken-in Submarine Room), or witness more than 400 other important mid-century modern structures dotted throughout Midland when you take a self-guided tour using the Mid-Century Modern Midland mobile app!
Adventure Out
Plan time to get out and breathe in the fresh air! Bike, hike, inline skate (or cross-country ski) the 30-mile Pere Marquette Rail Trail, or spend time in nature hitting up nearly 19 miles of trails at Chippewa Nature Center (and check out the two-story observation deck for bird's-eye viewing at its best). And be sure to put Ike's Mobile Kayak Rentals on your radar if you're looking to add waterfront memories to your Midland getaway!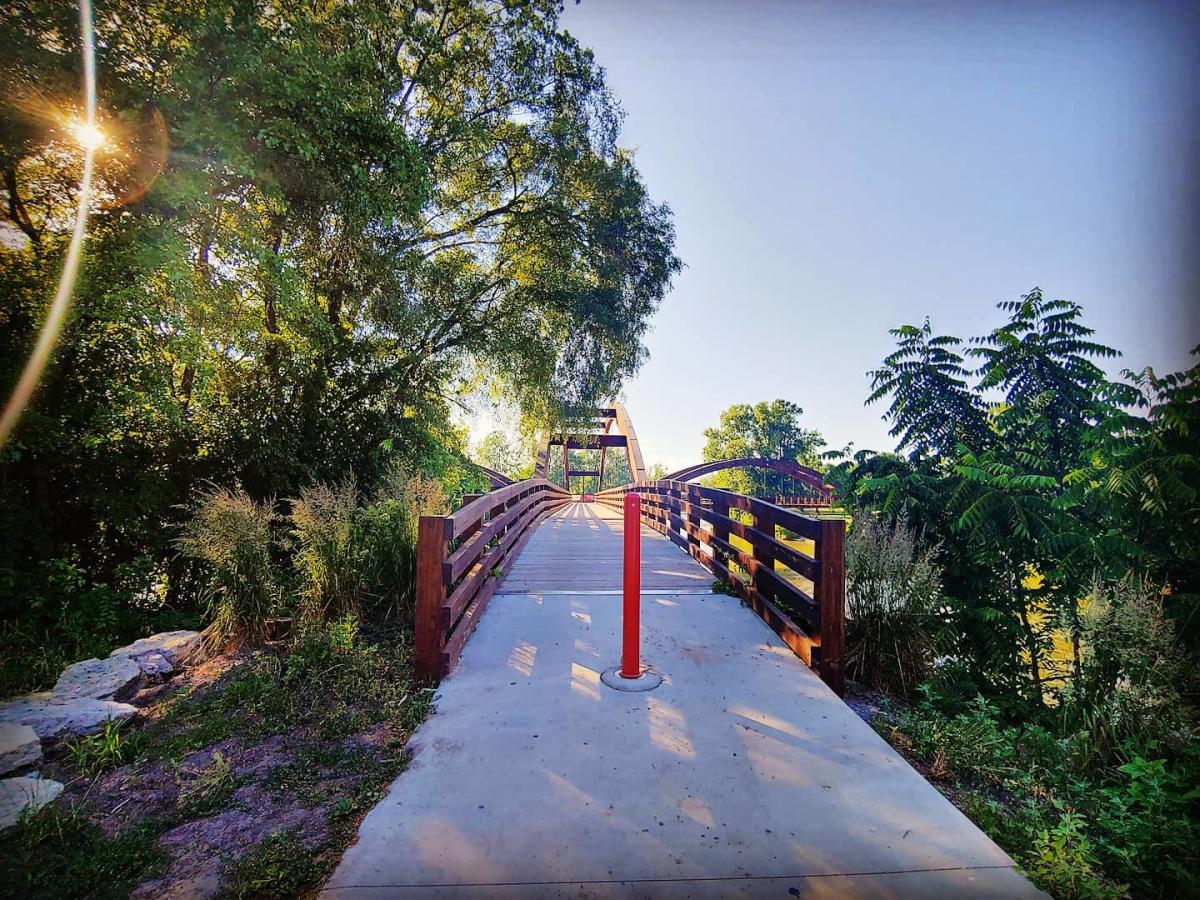 📍The Tridge 📷 @megsymarie13
Say "Cheers!"
Don't leave Midland without a stop at Midland Brewing Company to enjoy "historically great beers" that honor lumberjacks and brewers of the 1800s. And make sure to sip inside Whichcraft Taproom, which serves up more than 80 varieties (40 on tap) of beer, wine, cider, and mead exclusively from Michigan artisans! Late-May through September, Larkin Beer Garden's outdoor shipping container bar serves up cold summer suds and life-sized board games, too!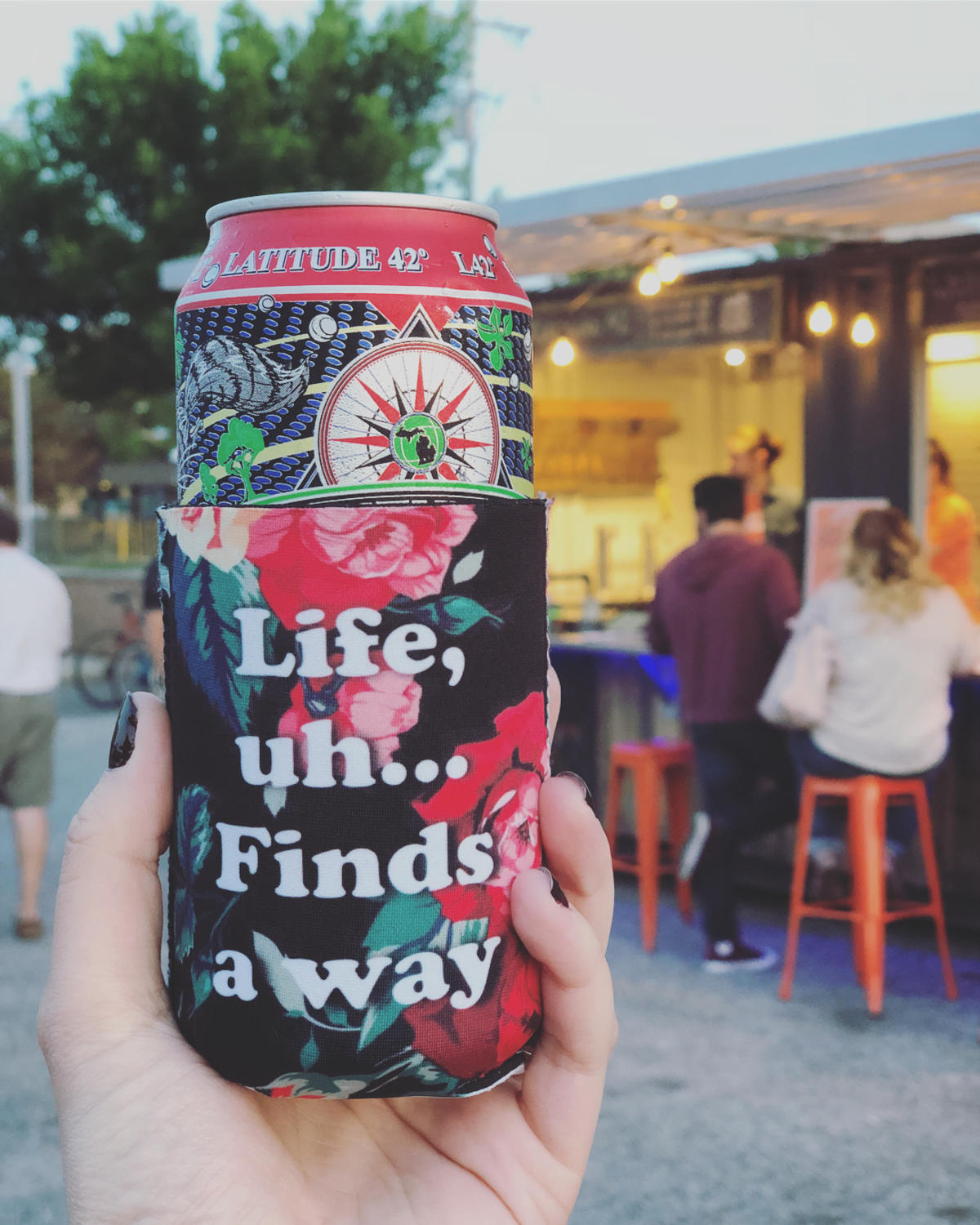 📍Larkin Beer Garden 📷 @k_jorg
Go Wine Tasting
Dine and unwind at Whine — a "wine bar, with attitude" — offering an ample wine list with regional selections by the bottle or glass (and inventive small plates prepared with seasonal, local ingredients). And be sure to visit Downtown Midland's boutique winery, Grape Beginnings Winery, to enjoy wine tasting alongside unforgettable hot plates of Crab Puffs and Gorgonzola Honey Bruschetta.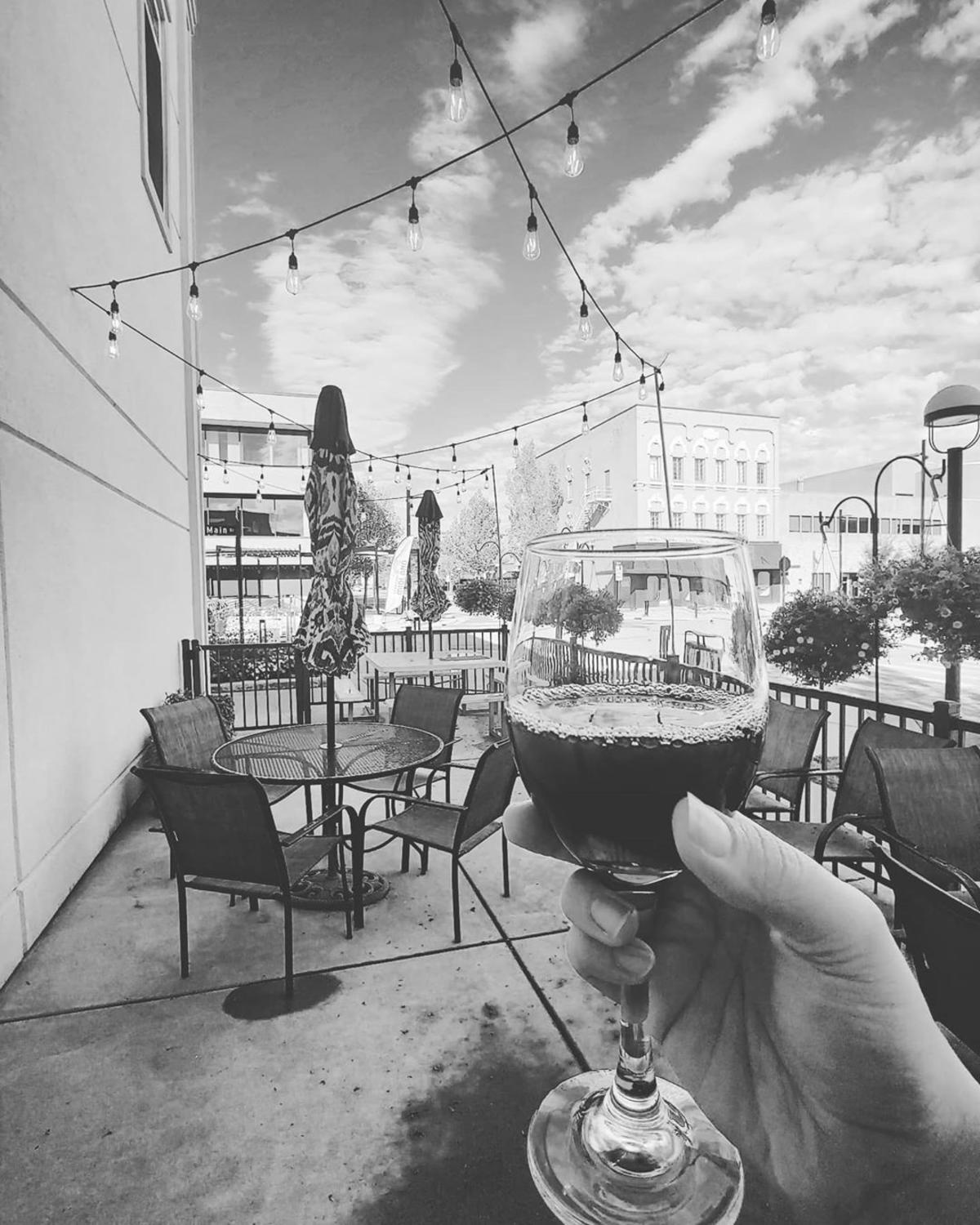 📍Grape Beginnings Winery 📷 @megsymarie13
Museum & A Show
With two museums (and wall-sized, show-stopper fish tanks), two performance venues and art studios, Midland Center for the Arts is the Great Lakes Bay Region's one-stop destination for art, science, history, music, theatre, dance, films, and professional world-class entertainers. Check their schedule of events before visiting, because there's always something worth experiencing here.
Get All Hands In
Walk into the Pottery Studio and Glaze Bar at Space Studios, an architectural gem situated on rural, 5-acre property, and try your hand at painting and creating from a wide selection of ready-to-be-glazed, handcrafted pottery. And stop into Creative 360 for all kinds of creative endeavors to explore while enjoying art exhibits by area artists.
Shop Your Heart Out
Check out all the shopping available in Midland, and be sure to stop into favorites like Elodie Boutique for trendy and timeless wearables or Serendipity Road for goods made by Michigan artisans!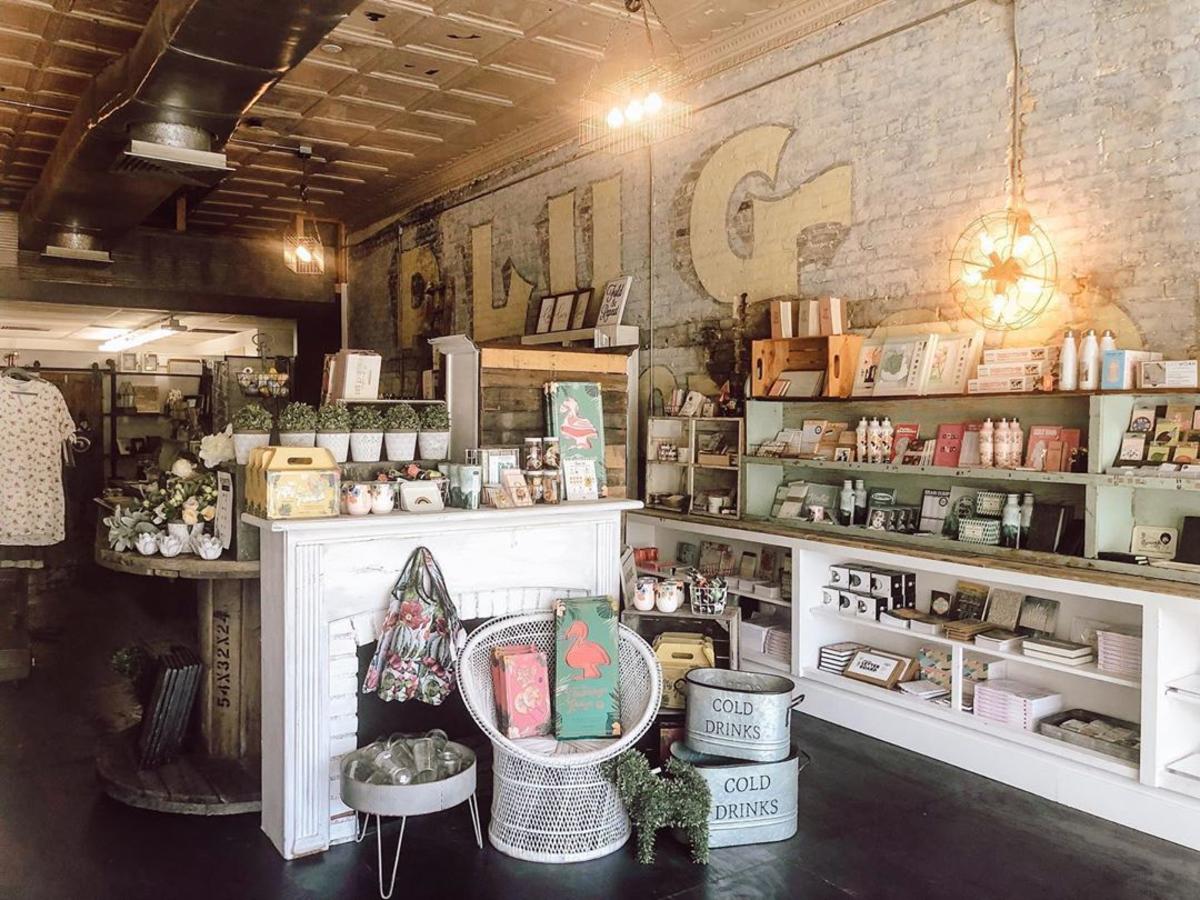 📍Serendipity Road 📷 @serendipityroadmi
Find Your Bliss
Immerse yourself from April - November in Dahlia Hill and experience eight terraces bursting with more than 3,000 Dahlia blooms of more than 300 varieties, garden sculptures, and artist Charles Breed's working studio and museum.
Play Ball
Or at least experience a Great Lakes Loons Minor League Baseball game at Dow Diamond! With seating for 5,200 fans (and 24 concession facilities, two indoor fireplaces, two outdoor fire pits, a group picnic area, and the Northern Lights Pavilion), enjoy a day at the ball game and say hi to official mascot, Lou E. Loon!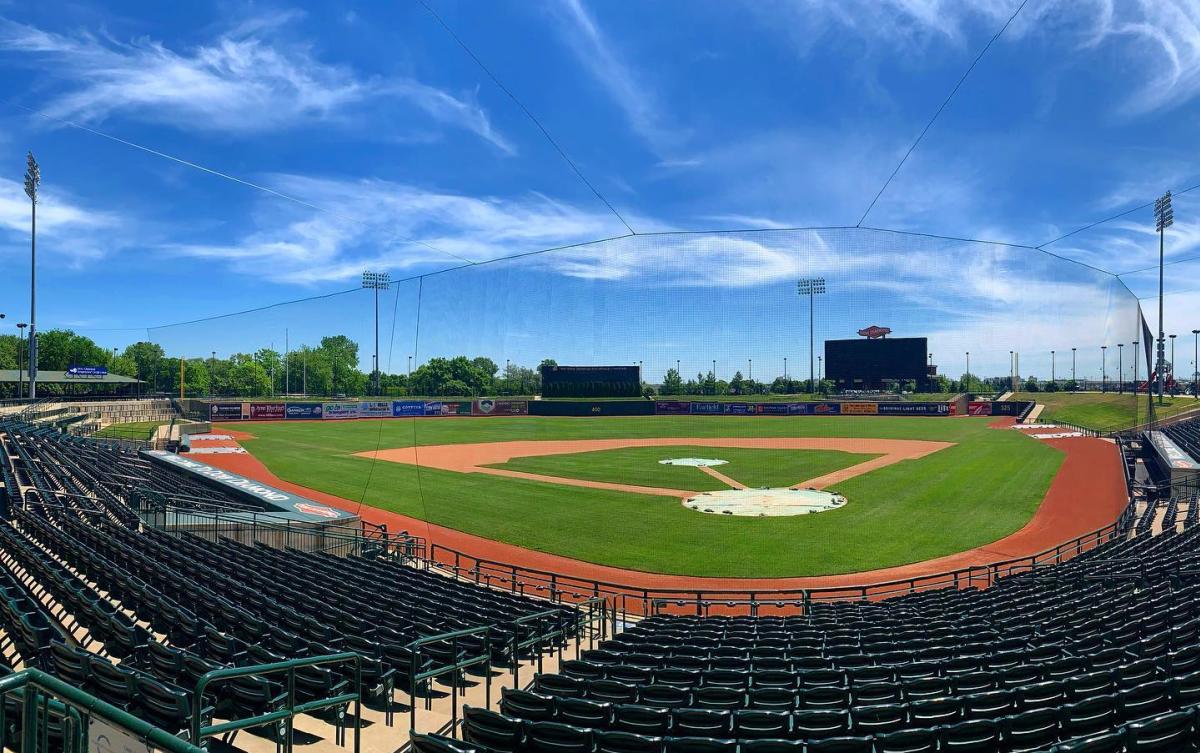 📍Dow Diamond 📷 @greatlakesloons
---
Ahh, Midland. Home to The Tridge (a three-legged bridge and a must-experience while you're here), and the kind of city that'll leave you feeling like you've found the best of both worlds: upscale and downhome, rugged and refined.
---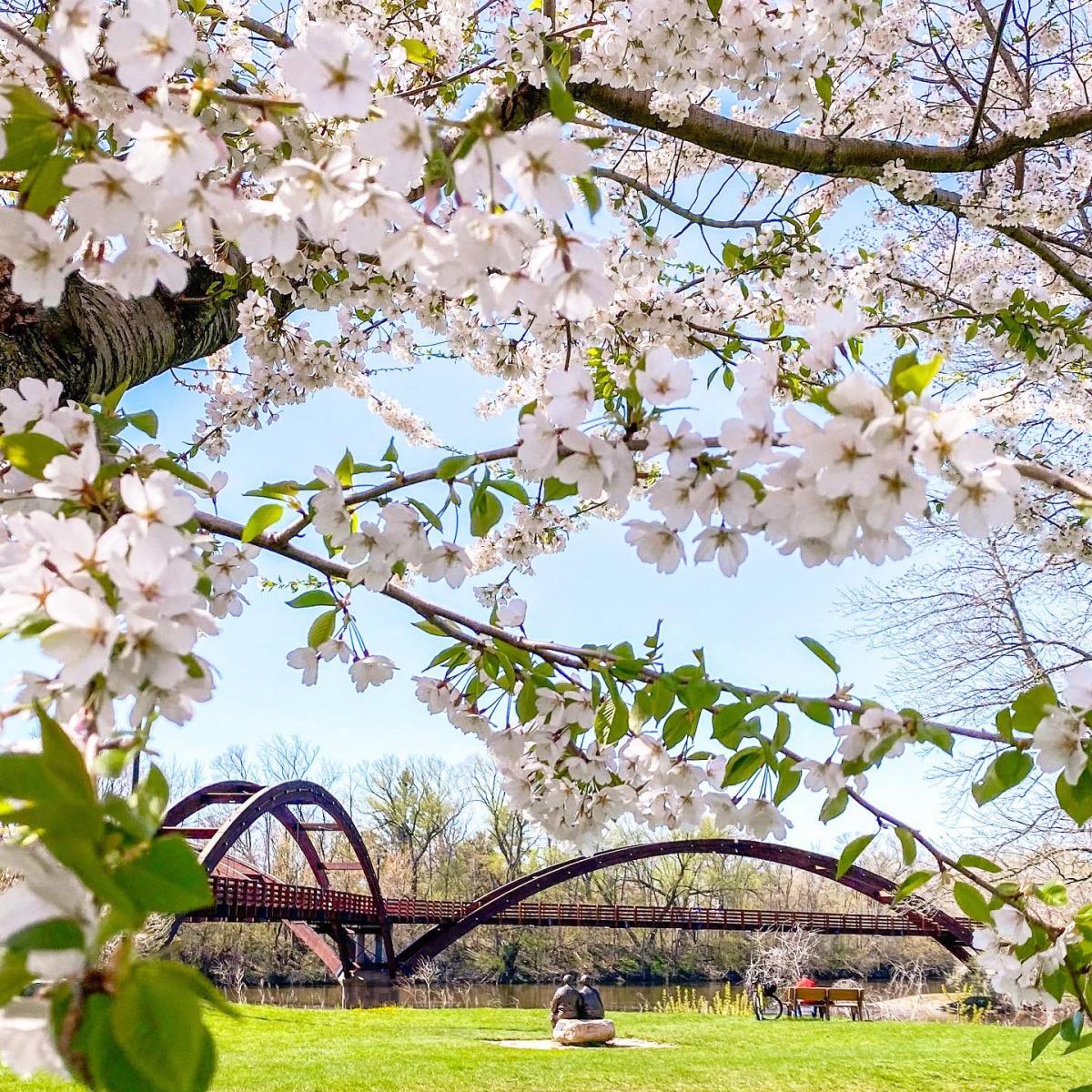 📍The Tridge 📷 @mekilouise