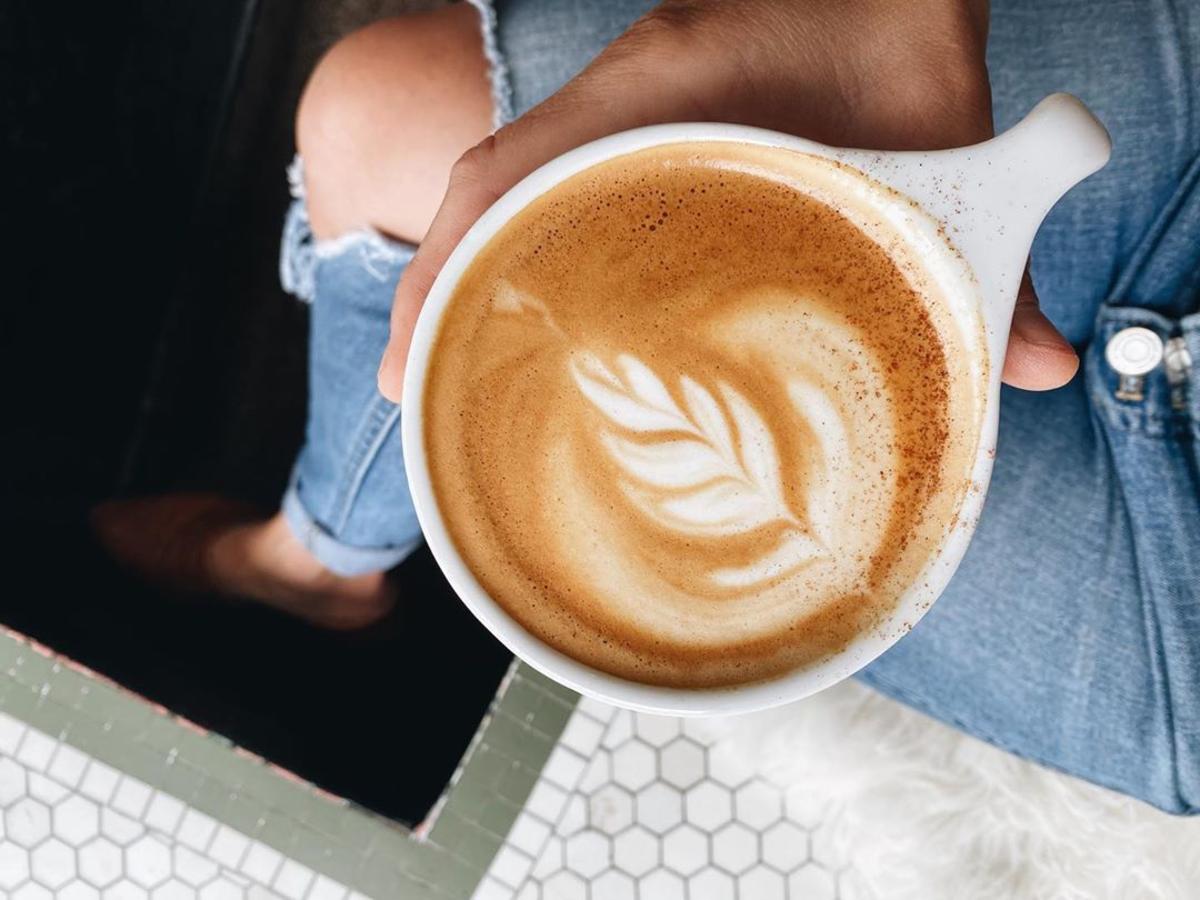 📍Harless + Hugh Coffee 📷 @harlessandhughcoffee
---
Whether you're sipping the artisan craft of our inventive local roasters or drinking tea brewed from leaves grown on the other side of the globe — coffee & tea is a transformative thing here.
From a roaster named Michigan's best by Food & Wine to a coffee emporium covered in Beatles memorabilia — our coffee shops and tea lounges in the Great Lakes Bay are as original as what you'll find artfully brewed inside.
Come on in, order up a cup of the good stuff, and stay awhile.
---
📍Populace Coffee 📷 @populace_baycity
Coffee Shops in the Great Lakes Bay
Populace Coffee (Bay City) Named best roaster in Michigan by Food & Wine's "The Best Coffee in Every State". Warm up with seasonal sips like The Gingy (house-made gingerbread syrup, espresso, and oat milk) or The Grinch (house-made peppermint syrup, matcha, and dairy, topped with a dusting of crushed candy canes). Don't leave here without a box of their baked-in-house bagels (some vegan) and a sampling of cream cheese blends (with a vegan option, too).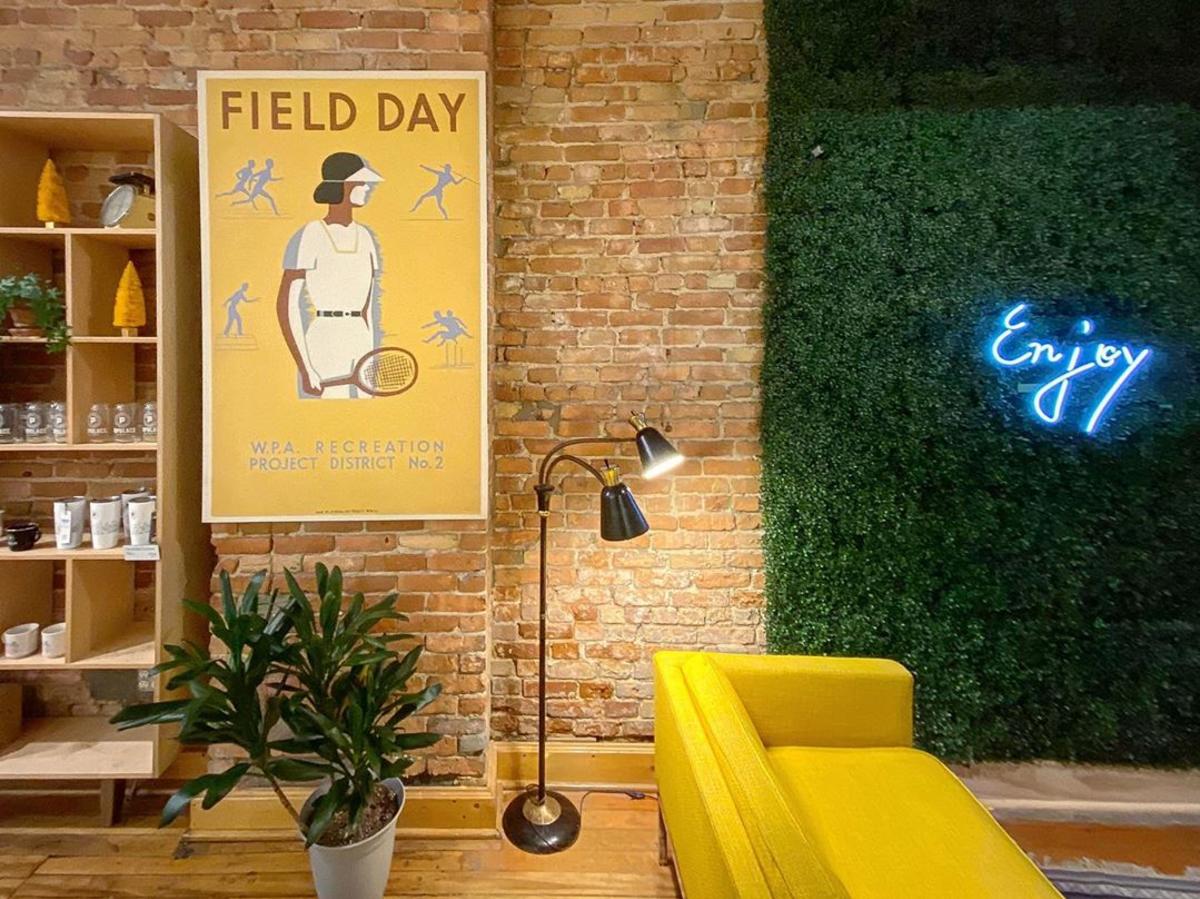 📍Populace Coffee 📷 @mekilouise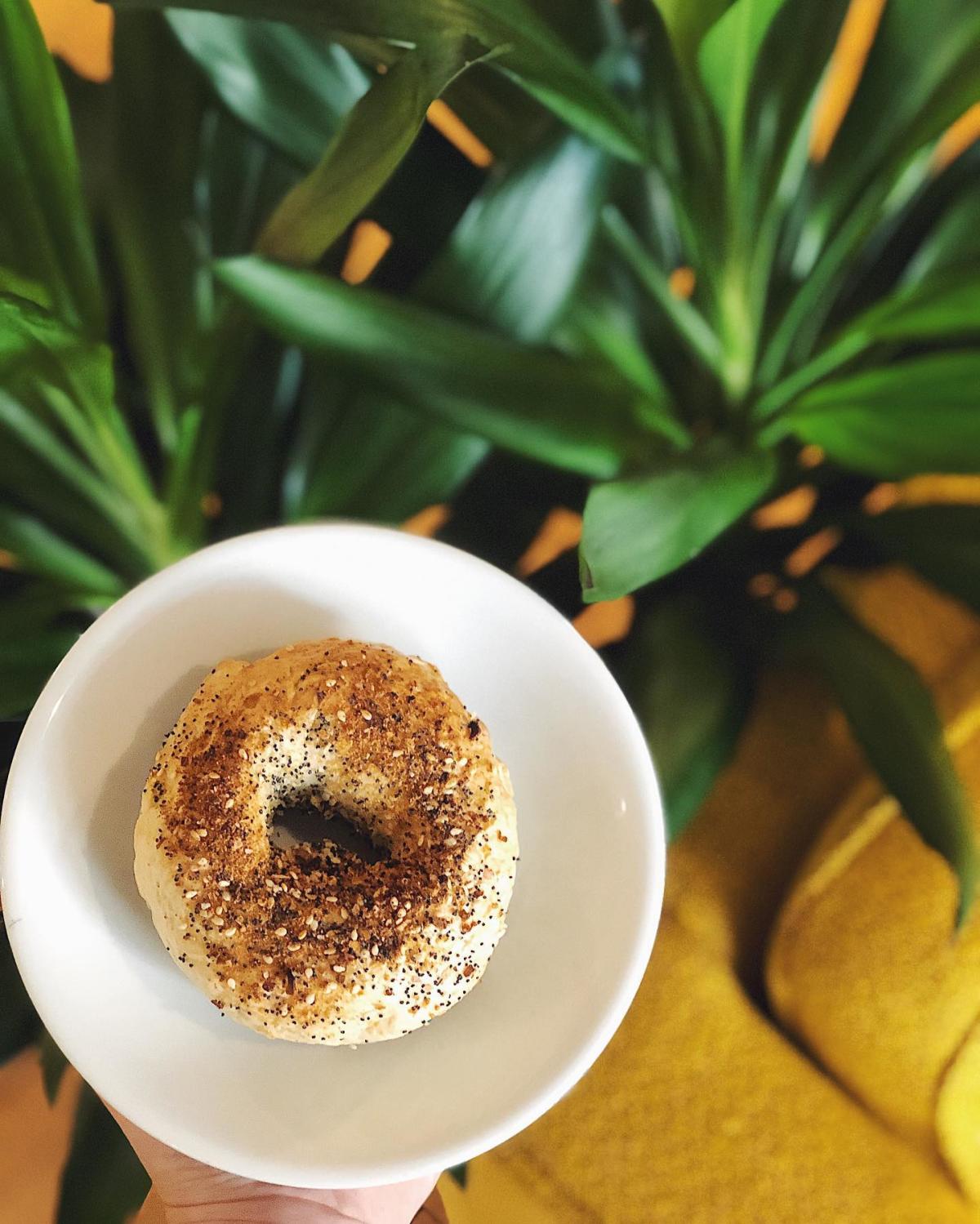 📍Populace Coffee 📷 @populace_baycity
Harless + Hugh Coffee (Bay City) Hand-poured coffee and specialty drinks infused with house-made syrups. Unwind on a sofa near the fireplace or head to the patio where there's a cozy igloo and a fire crackling in the chimenea. Order the Hansel + Gretel (a house-made gingerbread caramel latte) or the Golden Milk Latte (a sweet and spiced turmeric ginger one that'll warm you to the bone).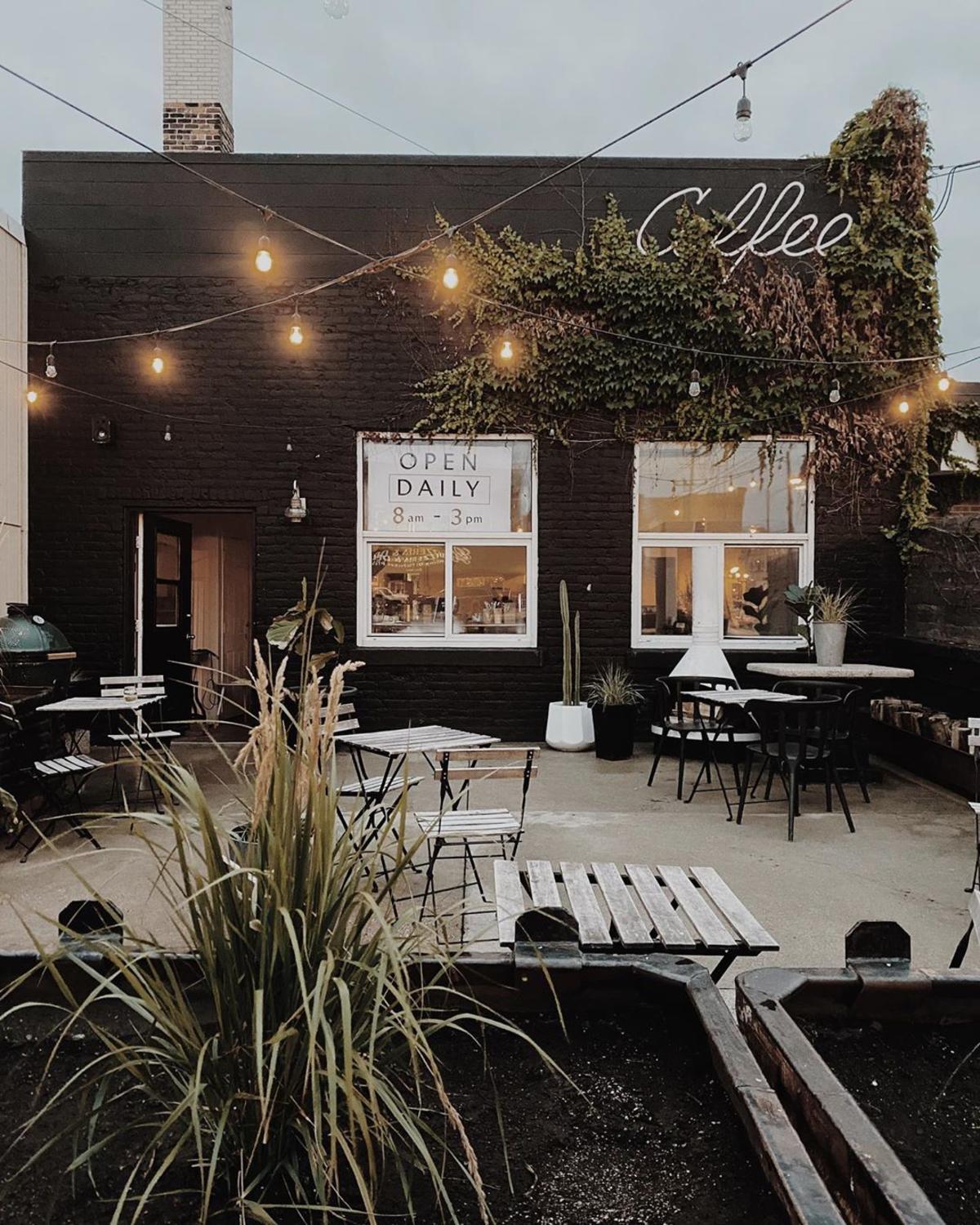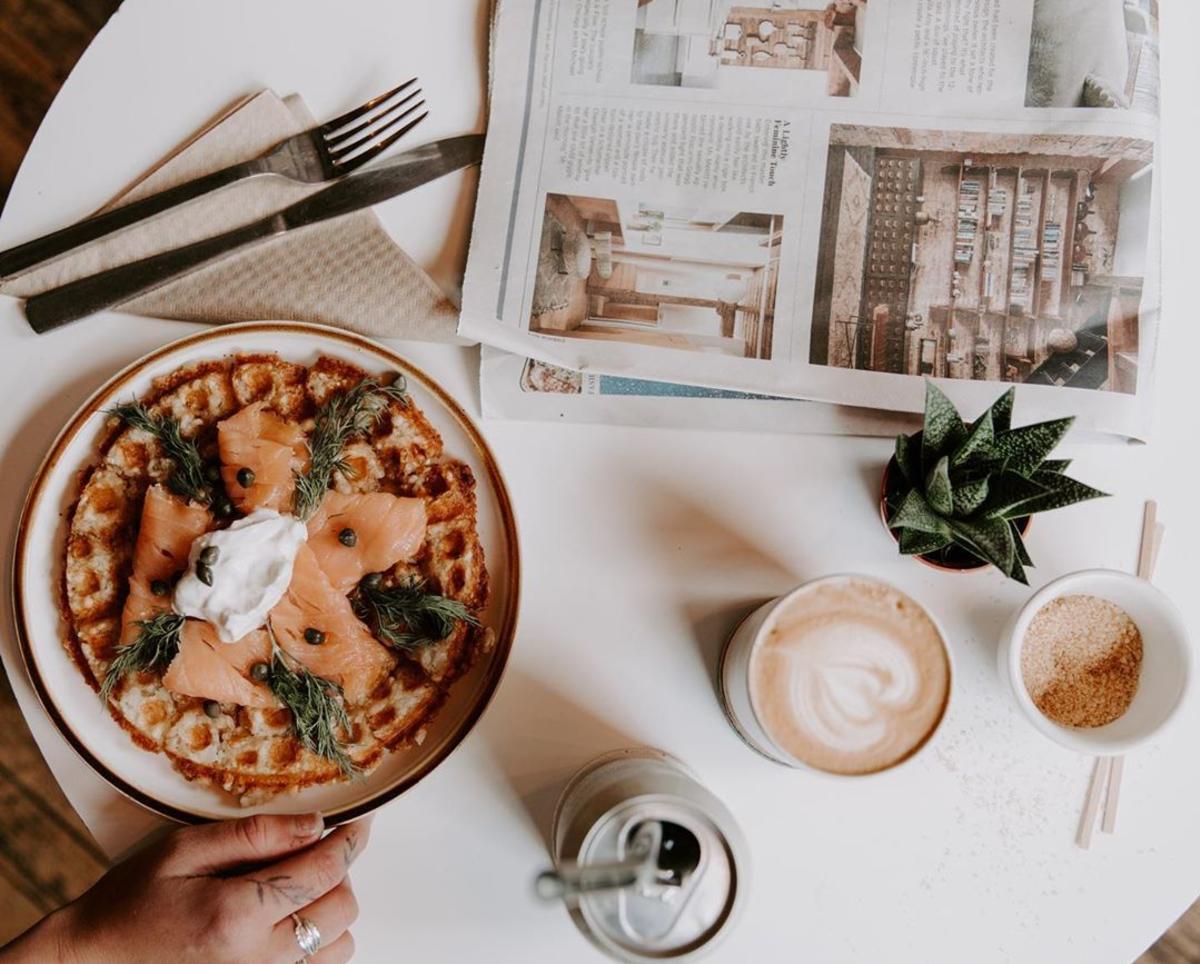 📍Harless + Hugh Coffee 📷 @harlessandhughcoffee
Live Oak Coffeehouse (Midland, Bay City) Specialty coffee and handcrafted drinks with house-made syrups, served up in two gorgeous shops — Midtown Midland and Uptown Bay City. Sip on drip coffee from local Midland roaster, Creation Coffee, and order up some Artisan Toast and a Kombucha Mocktail for brunch!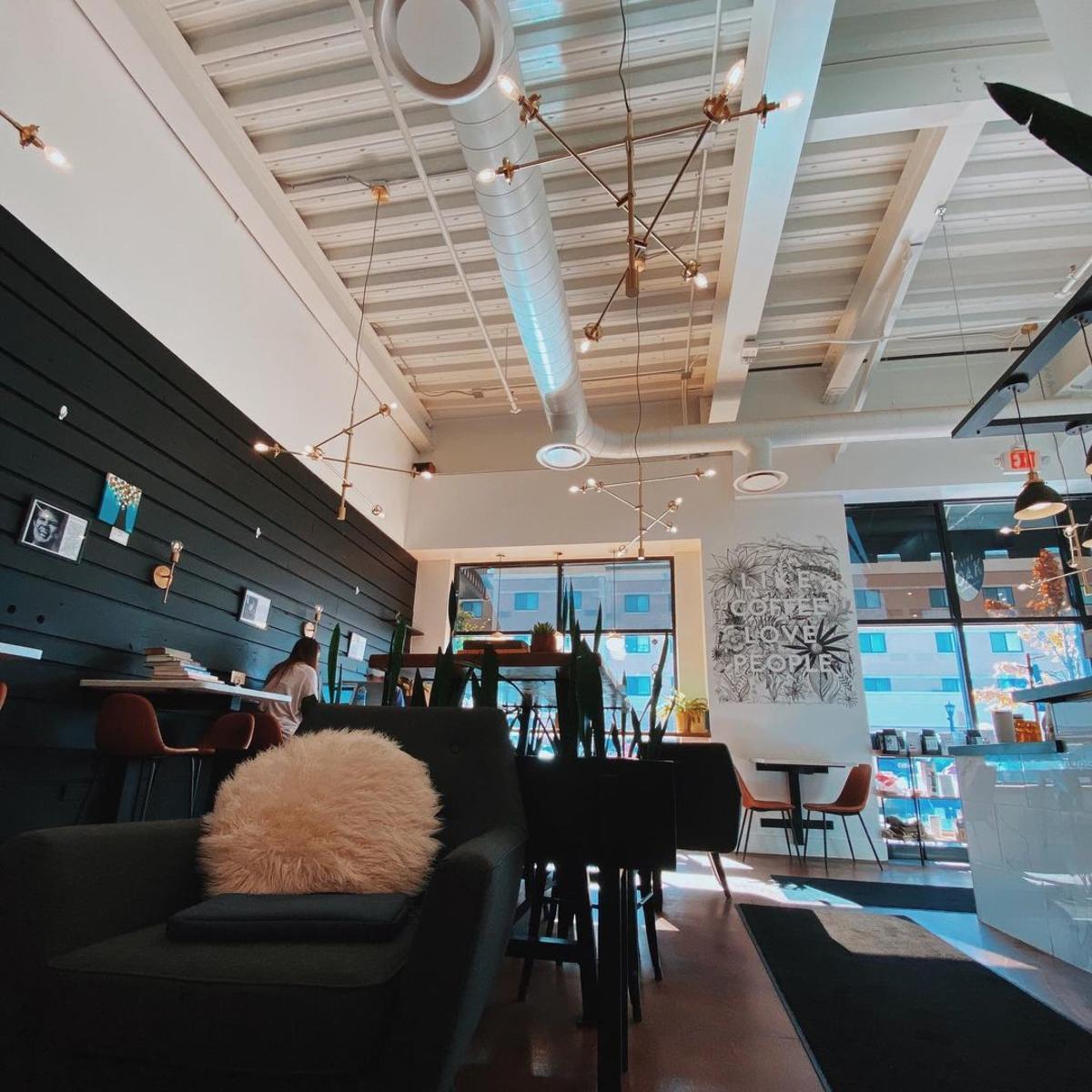 📍Live Oak Coffeehouse Uptown Bay City 📷 @seandoescoffee
The Loch Coffee Company (Midland) Artisanal coffee from Ponder Coffee Company, organic-certified, loose-leaf Rishi Tea, and specialty sodas and kombucha are just the beginning of this Midland gem — "serving the finest brew to the finest folk." Grab made-to-order waffles or house-made bagels — and enjoy it all with nitro coffee on tap or a smoked rosemary-caramel mocha!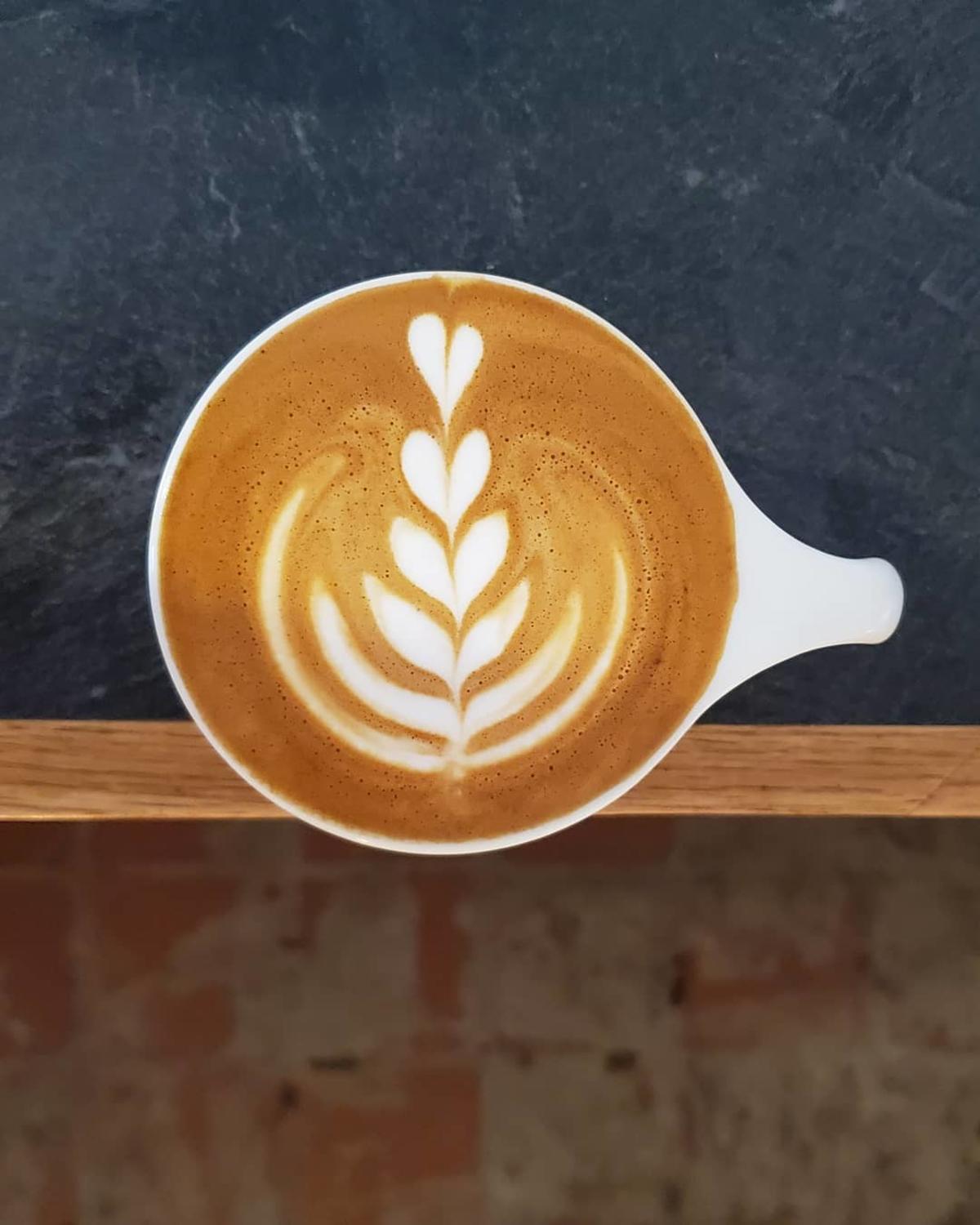 📍The Loch Coffee Company 📷 @austinadamczyk
Espresso Express Coffee House Presents Beatles and Beans Coffee Emporium (Bay City) Cash-only coffee house dripping in Beatles memorabilia. Look up at over 5,000 45s that line the ceiling — and all around at thousands of unique, collected pieces — inside this magical musical sanctuary.
City Grind (Bay City) Tucked inside Bay City's City Market, don't miss this shop specializing in high-quality coffee, americanos, espressos, lattes, and frappes — all made with beans from local Midland roaster, Creation Coffee.
dawn of a new day coffeehouse & cafe (Saginaw) Downtown Saginaw cafe serving fair-trade, organic coffee in an inviting atmosphere, with walls lined by the work of local artists. Try favorites like the Blended Almond Latte or Spiced Chai Latte!
Red Eye (Saginaw) Cozy, brick-lined community coffee shop locals love, hosting everything from poetry readings to art exhibitions. Five drip coffees daily, plus drinks from mochas to lattes — made with your choice of 30+ Torani syrups.
Harvest Coffeehouse & Beanery (Frankenmuth) Main Street Frankenmuth go-to, serving everything from classic cups to seasonal lattes. Try the Bavarian Breve with German chocolate, espresso, and steamed half-and-half.
Coffee Chaos (Midland) Specialty coffee house offering everything from mochas and lattes to espresso — even organic teas. Try the Chaos Mocha with white chocolate, swirls of caramel, steamed milk, and espresso, and pair with a muffin or scone.
Espresso Milano (Midland) Small, intimate shop with seasonal favorites like the Pumpkin Patch Latte or The Nutty Loco Mocha.
Tea Lounges + Tea Houses in the Great Lakes Bay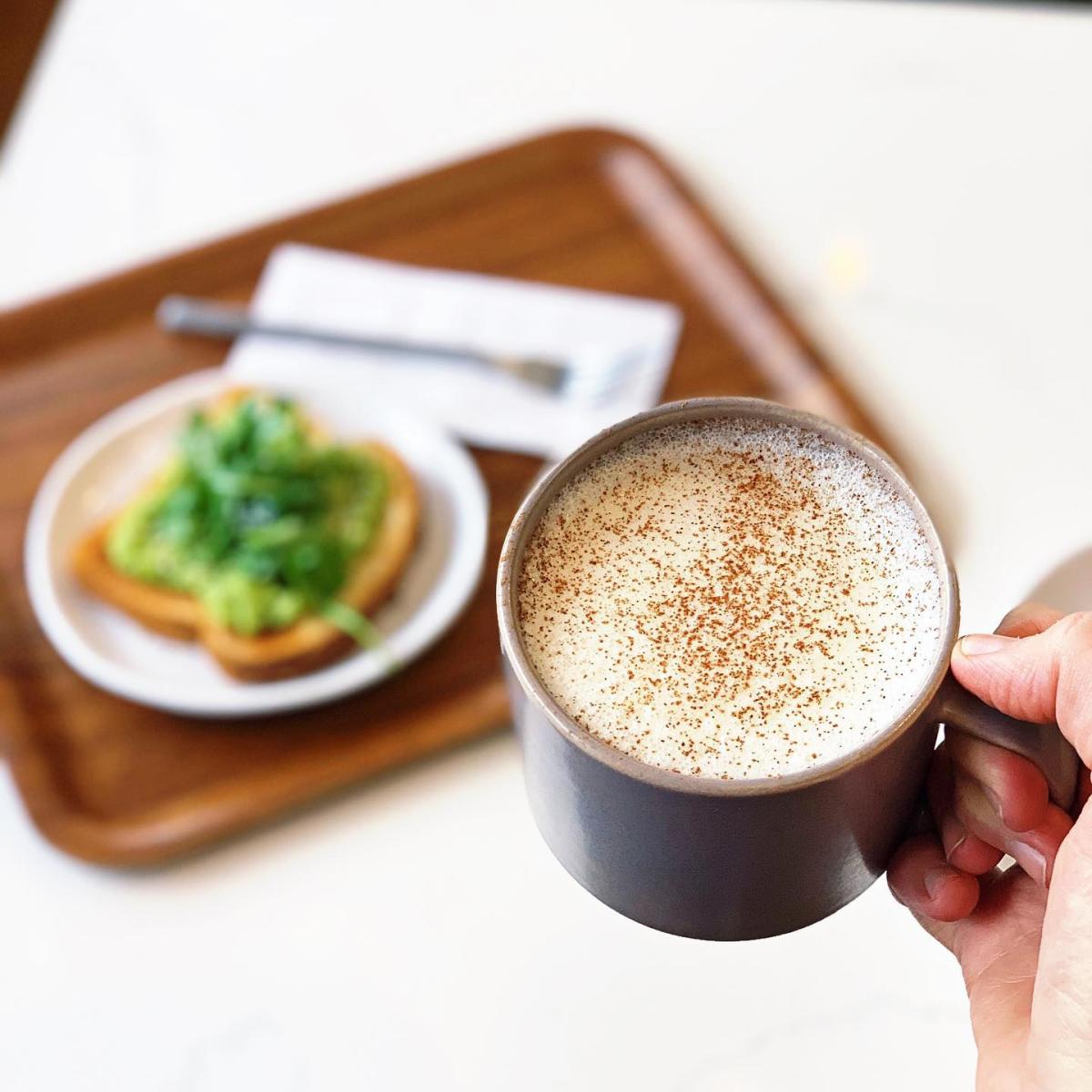 📍Grove Tea Lounge 📷 @grovetealounge
Grove Tea Lounge (Midland) Stunning, mid-century modern lounge where you can sample from an elaborate menu of hot or iced loose-leaf teas. Come in for a Matcha Latte made with leaves grown on an organic tea farm in Japan, or try a London Fog Tea Latte with house-made lavender syrup. Fresh-daily treats like the savory Gruyere Bacon Scone make this the perfect place to cozy in for a cup.
Japanese Cultural Center, Tea House, and Gardens of Saginaw (Saginaw) Not your typical tea-drinking experience, take tea during a Traditional Tea Ceremony (Chanoyu) inside one of North America's most authentic tea houses — offered the second Saturday of each month.
Cafes + Creperies in the Great Lakes Bay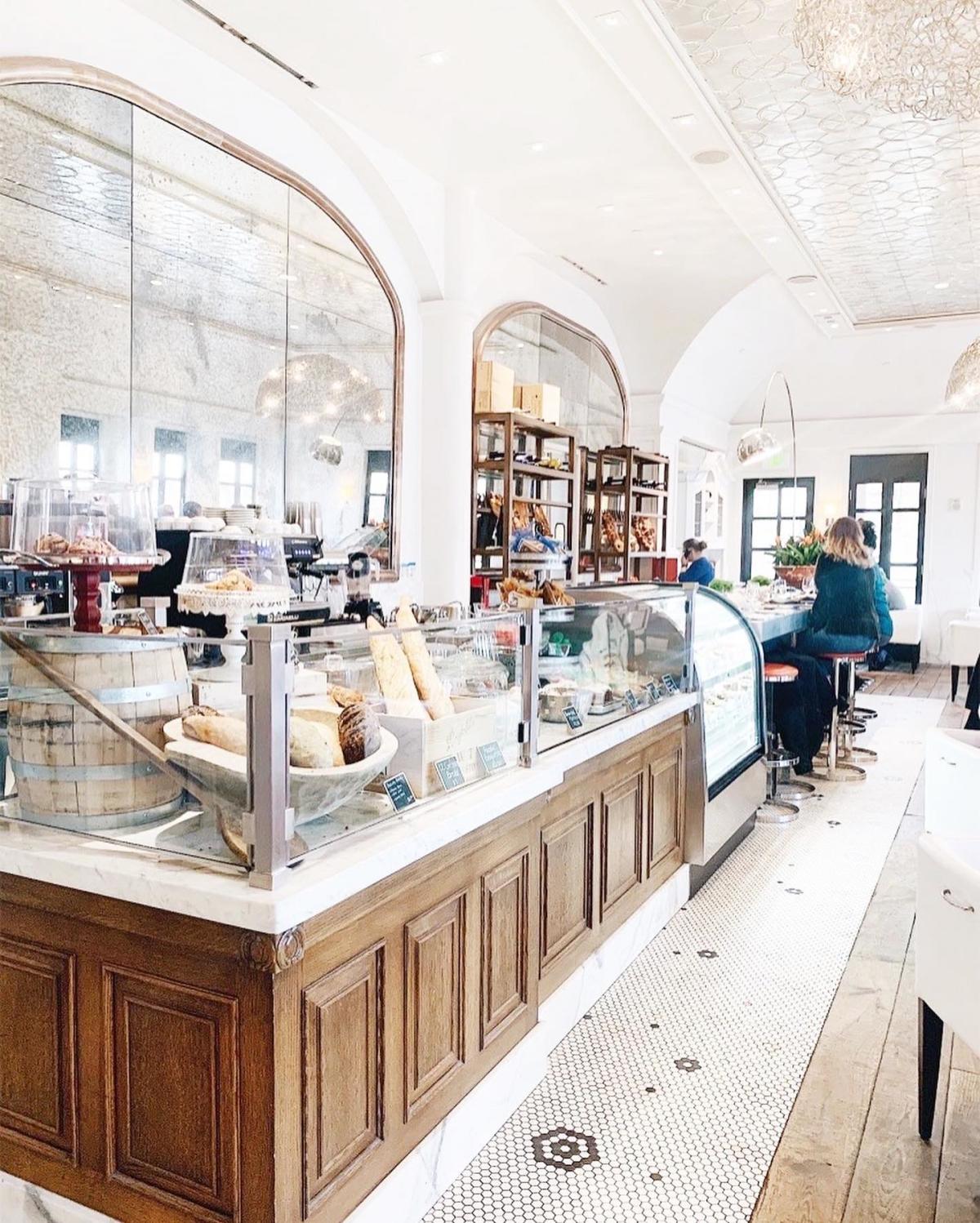 📍Cafe Zinc 📷 @placeswithb
Whiting Forest Cafe (Midland) Walls of windows open up the sight-lines of this cafe to the breathtaking forest it overlooks — where the country's longest canopy walk winds through a sea of trees. Find a spot near the floor-to-ceiling stone fireplace and warm up with a Peppermint Mocha or Hot Cinnamon Spice Tea. Before you leave, buy a bag of Whiting Forest House Blend — with hints of vanilla, caramel, and nougat — crafted by local Midland roaster, Creation Coffee.
Cafe Zinc (Midland) Modern, 40-seat bistro with an in-house French pastry chef. Choose baked-fresh-daily breads, scones, and assorted pastries from the beautiful display case and enjoy near the roaring fire alongside your coffee or tea. Full-on brunching? Try the Gravlax Benedict (grilled asparagus, poached egg, and béarnaise sauce on ciabatta toast) or Nutella Crepes (with strawberry rhubarb compote and whipped mascarpone).
Honey B's Eatery (Frankenmuth) Delightful cafe serving up scratch-made, sustainable food. Try an inventive hash like Chorizo + Brussels or Quinoa + Cauliflower, watch the ever-changing Off the Menu Board, and sip from a hot tea selection or your choice of daily dark or medium roast.
La Crepe du Jour Creperie & Cafe (Frankenmuth) Parisian-inspired creperie serving sweet and savory street-style crepes alongside coffee and specialty drinks. Try the Caramel or Raspberry Truffle Latte with a favorite crepe like the Banana Nutella!
Crepes et Amis (Midland) Sweet and savory, fresh-to-order crepes — paired with a menu of almost two-dozen coffees and specialty lattes. Try the Chai Latte with a S'more dessert crepe (think: marshmallow, Nutella, and graham cracker crumble).
N'Orlins Beignets & Coffee (Frankenmuth) Louisiana-style beignets served piping hot with a generous dusting of powdered sugar. Pair this perfect Southern treat with a cup of their signature Big Easy Blend and enjoy every last bit.