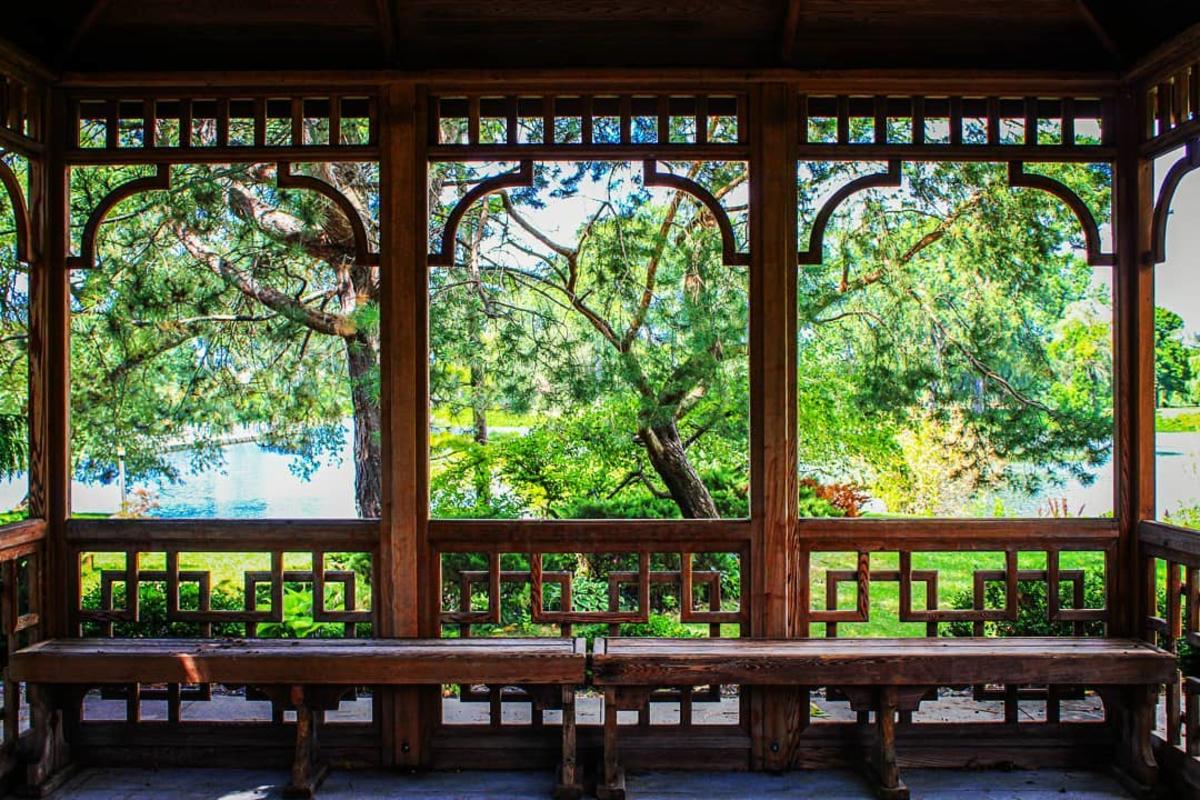 📍Japanese Cultural Center, Tea House, and Gardens of Saginaw 📷 @thetraveling_plantlady
---
Wandering art galleries filled with wonder, creating inside studios shaped with dreamers and makers in mind, or eyeing up artisan finds at our open-air summer art fairs — chances to explore authentic culture, experience transformative art, and even create your own are all around here.
Whether you'll spend a quiet afternoon touring one of North America's most authentic Japanese tea houses, catch a show inside a historic theater, or cozy up at a glaze bar to paint some pottery — our galleries, studios, and arts collectives are a wide-open canvas.
---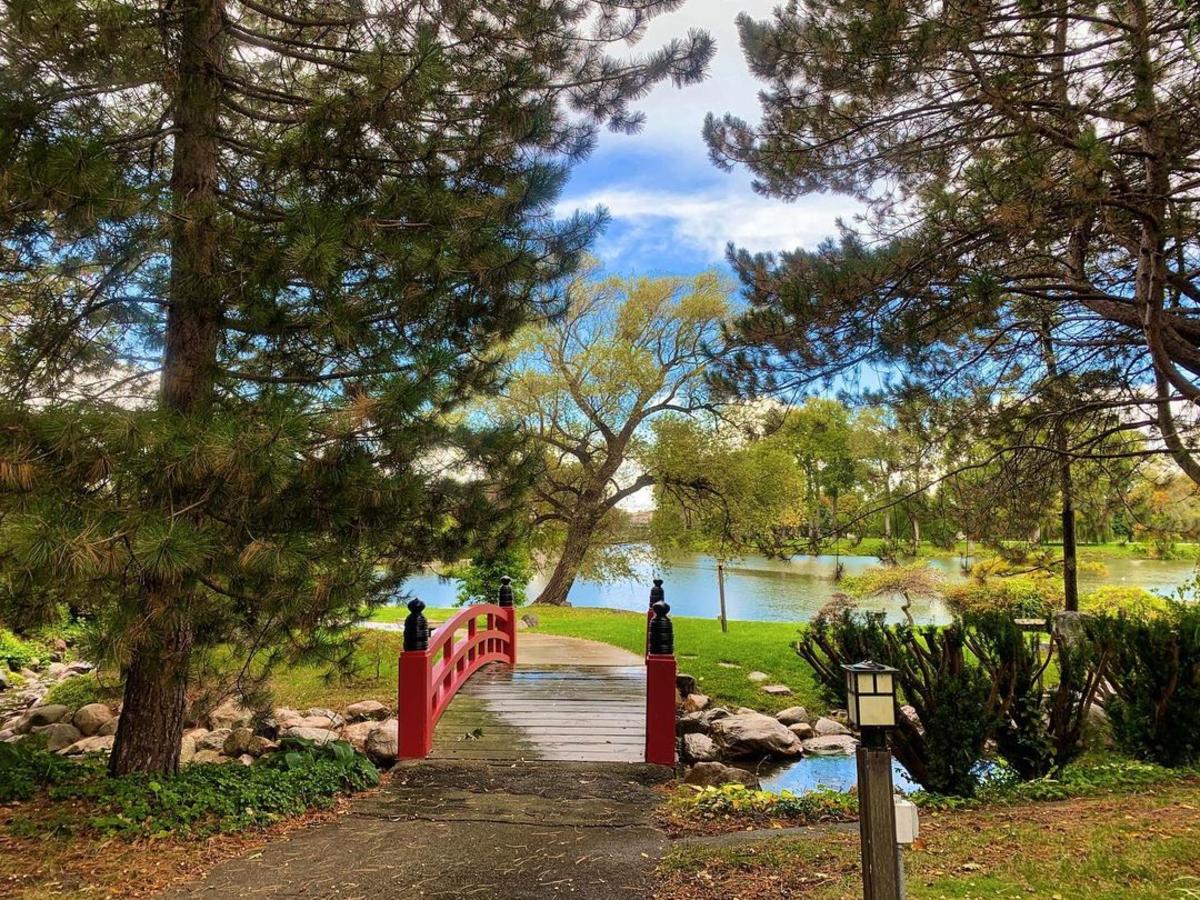 📍Japanese Cultural Center, Tea House, and Gardens of Saginaw 📷 @you._can._call._me._al
Arts + Cultural Community Gems
Midland Center for the Arts (Midland) Two performance venues, two museums, art studios, lecture halls, and a historical campus all live here — an inspired epicenter of the arts, sciences, and humanities. Hear the Midland Symphony Orchestra, see Center Stage Choirs or Center Stage Theatre perform, and experience MATRIX:MIDLAND — a multi-week summer celebration of the arts.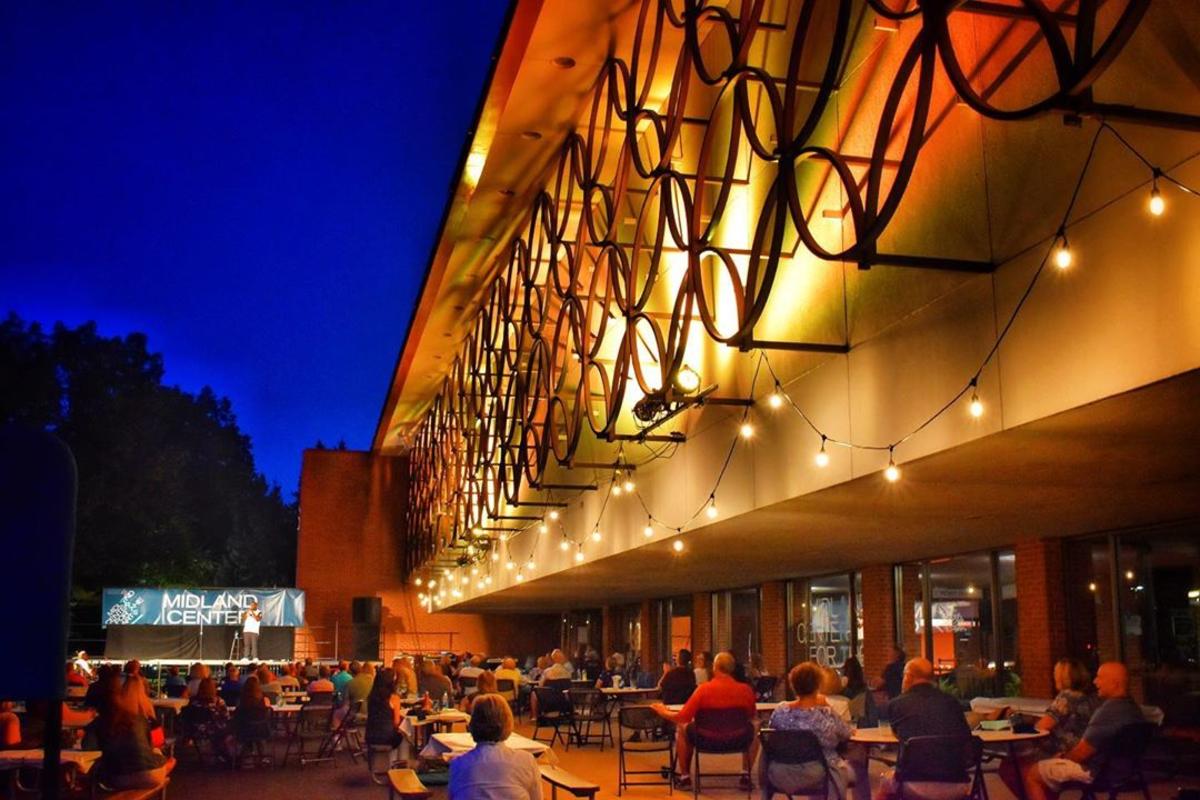 📍Midland Center for the Arts 📷 @midlandcenter
Japanese Cultural Center, Tea House, and Gardens of Saginaw (Saginaw) Treasured as one of the most authentic Japanese tea houses in North America, take part in a traditional tea ceremony here and stroll the exquisite, three-acre Japanese gardens — framed by weeping cherry trees and handcrafted bamboo gates.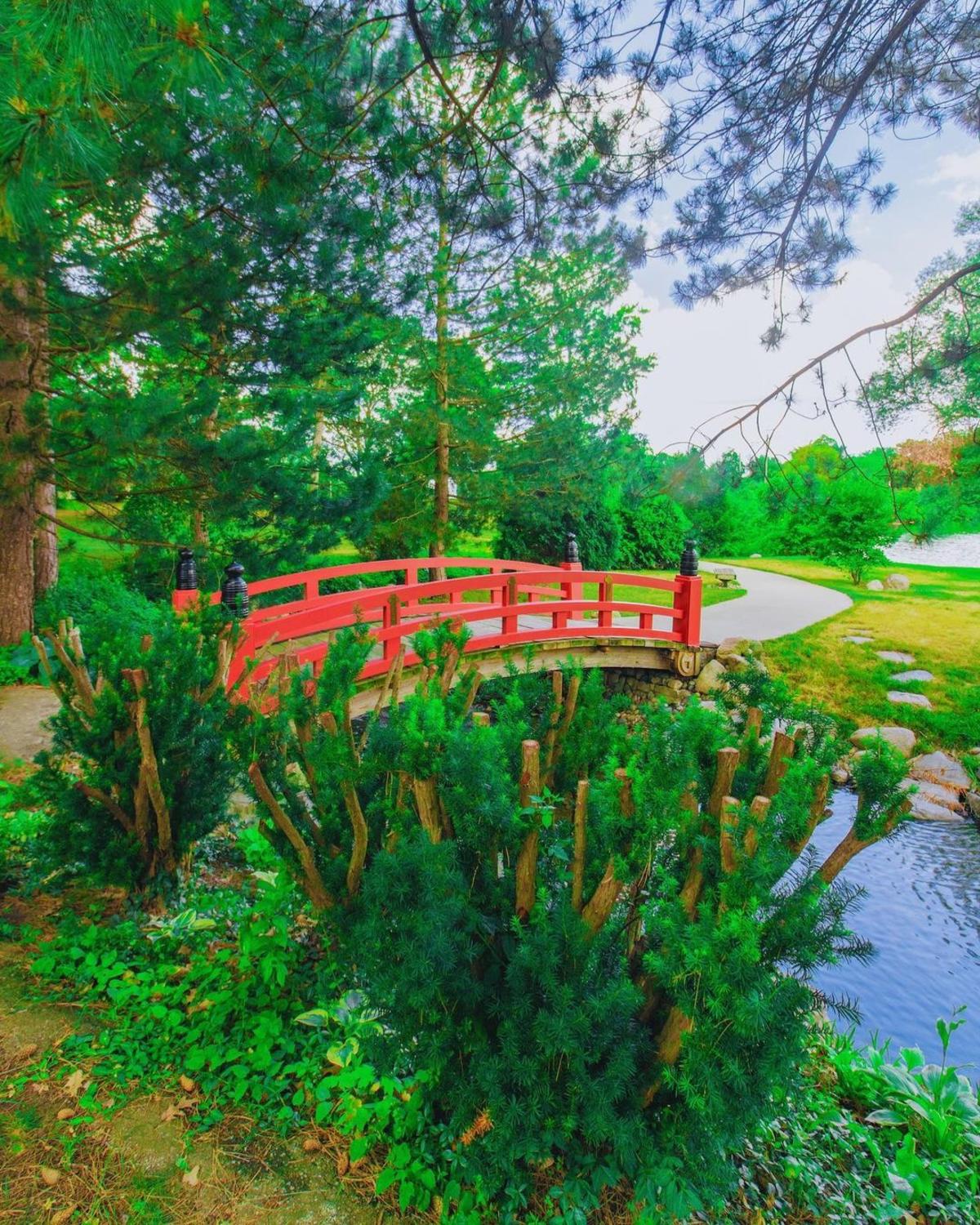 📍Japanese Cultural Center, Tea House, and Gardens of Saginaw 📷 @karthographer
Alden B. Dow Home & Studio (Midland) A National Historic Landmark and one of the "25 Best Historic Homes in America" (Traditional Home, 2014). Tour this mid-20th century modern gem — tucked into an encompassing pond — and see where renowned architect Alden B. Dow lived and designed.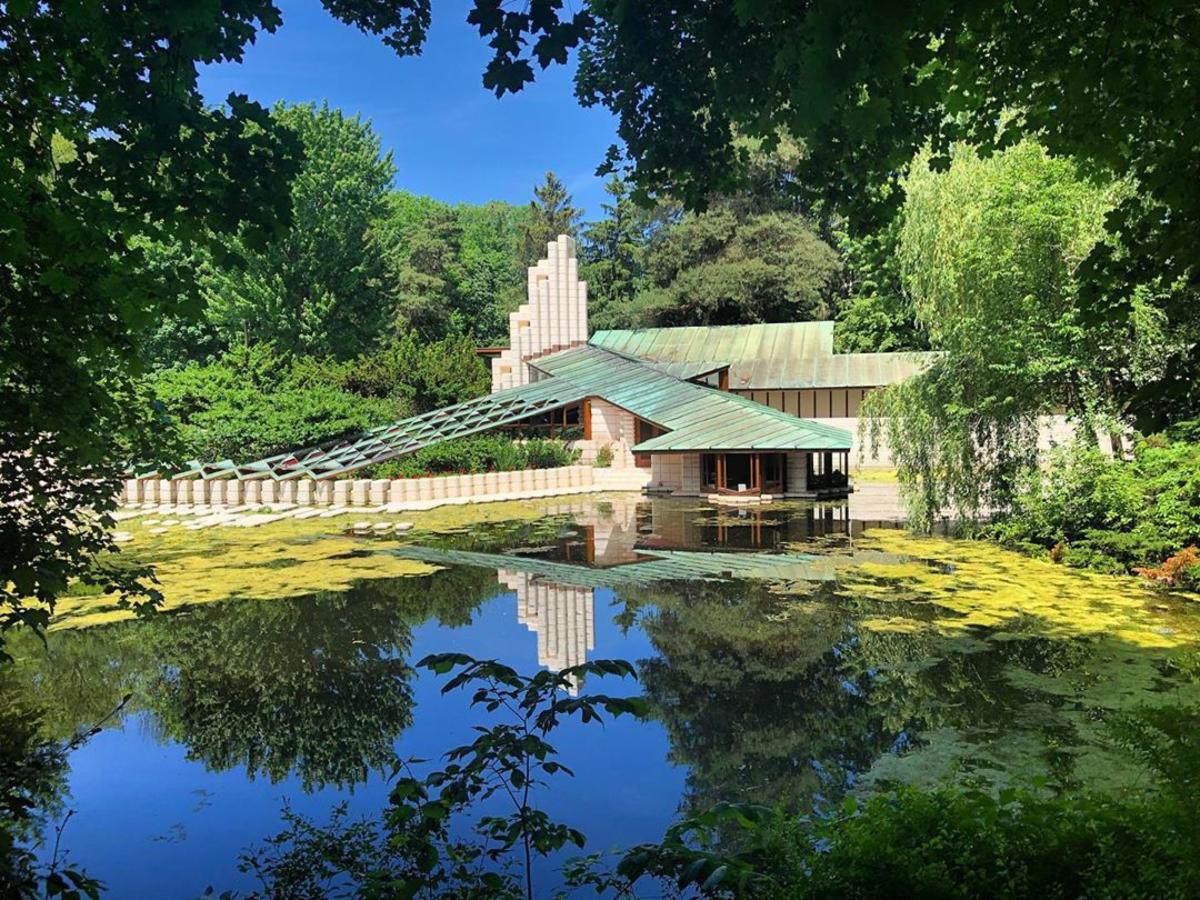 📍Alden B. Dow Home & Studio 📷 @caseyjfcfl
Mid-Century Modern Midland (Midland) Take a self-guided tour of more than 400 incredible mid-century modern structures woven throughout Midland — including the works of renowned architects from Alden B. Dow to Frances "Red" Warner and Jackson Hallett.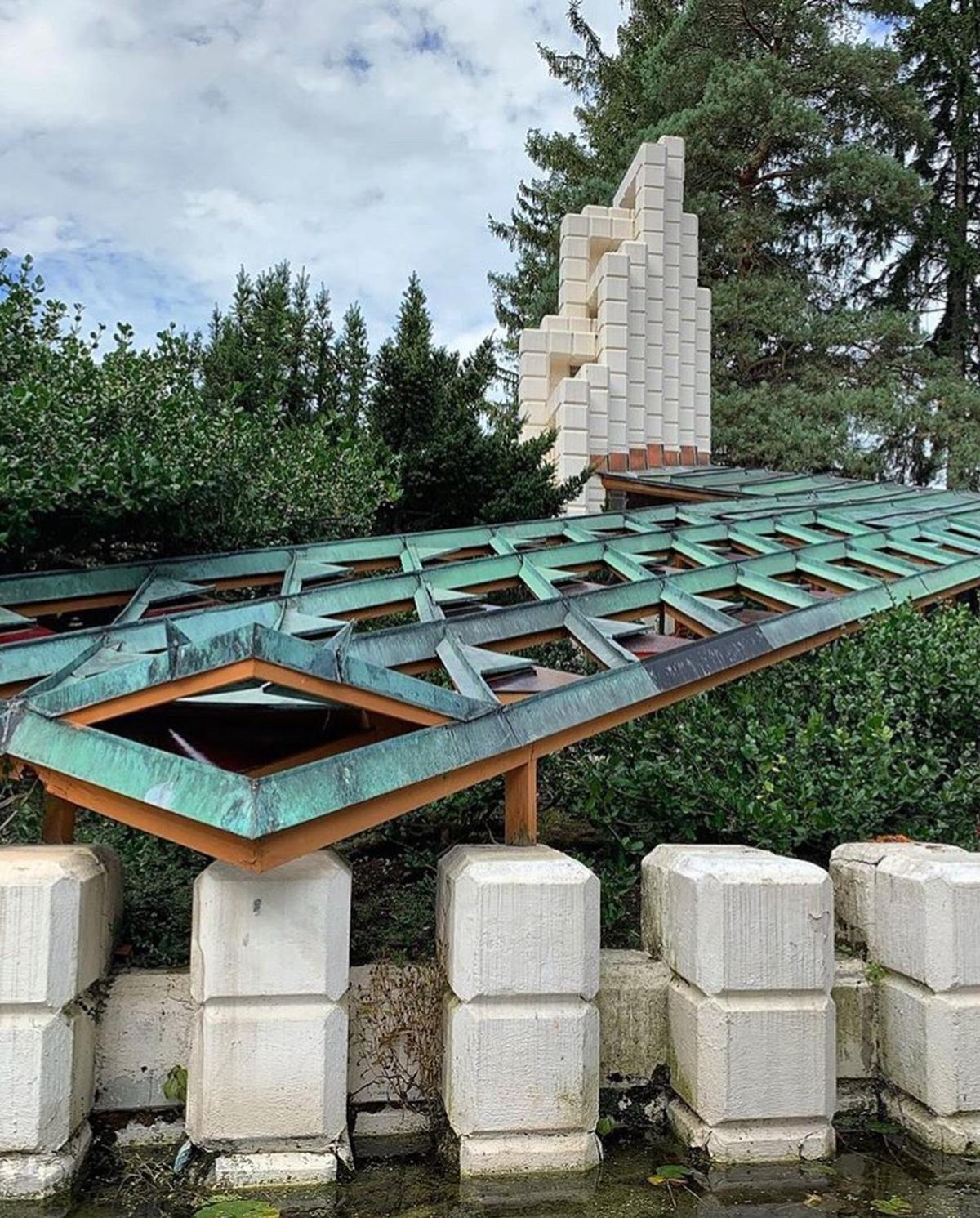 📍Alden B. Dow Home & Studio 📷 @whalemap
Art Museums + Art Galleries
Saginaw Art Museum (Saginaw) 1904 Georgian-revival mansion turned art museum, enveloped in lush, Italianate gardens. Explore two award-winning modern wings, rotating exhibitions, and a permanent collection of art including 2,000+ objects that span 4,500 years.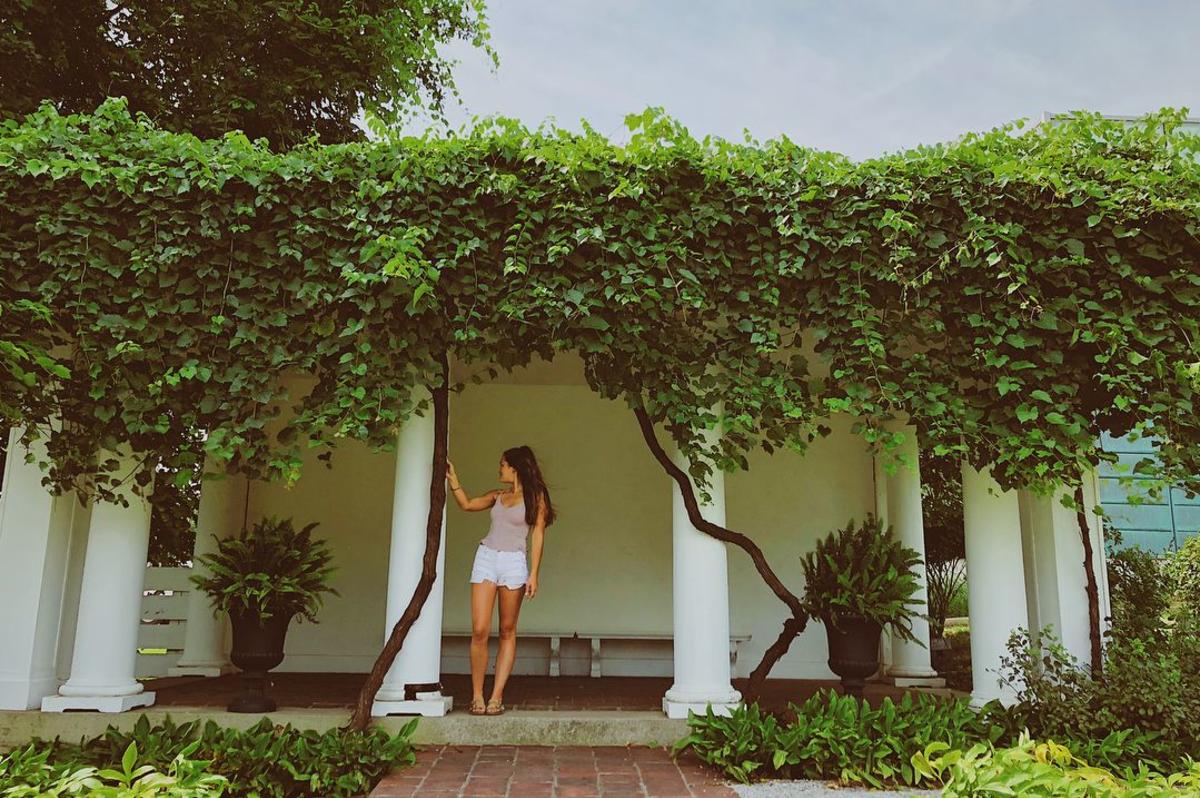 📍Saginaw Art Museum 📷 @micah.arner
Studio 23 / The Arts Center (Bay City) Visual arts center with rotating exhibits, artist lectures, and gallery events, plus Sip 'N Swirl (painting lessons paired with wine) and workshops from acrylics to watercolor. Stop in anytime and pick a project from the Craft Bar "menu" for the chance to create your own art — workspace, supplies, and instructions provided!
Marshall M. Fredericks Sculpture Museum (Saginaw) More than 2,000 objects spanning the 70-year career of one of the most prolific sculptors of the 20th century. Marvel at the Main Exhibit Gallery, stroll the outdoor Sculpture Garden, and peek inside the replica Sculptor's Studio.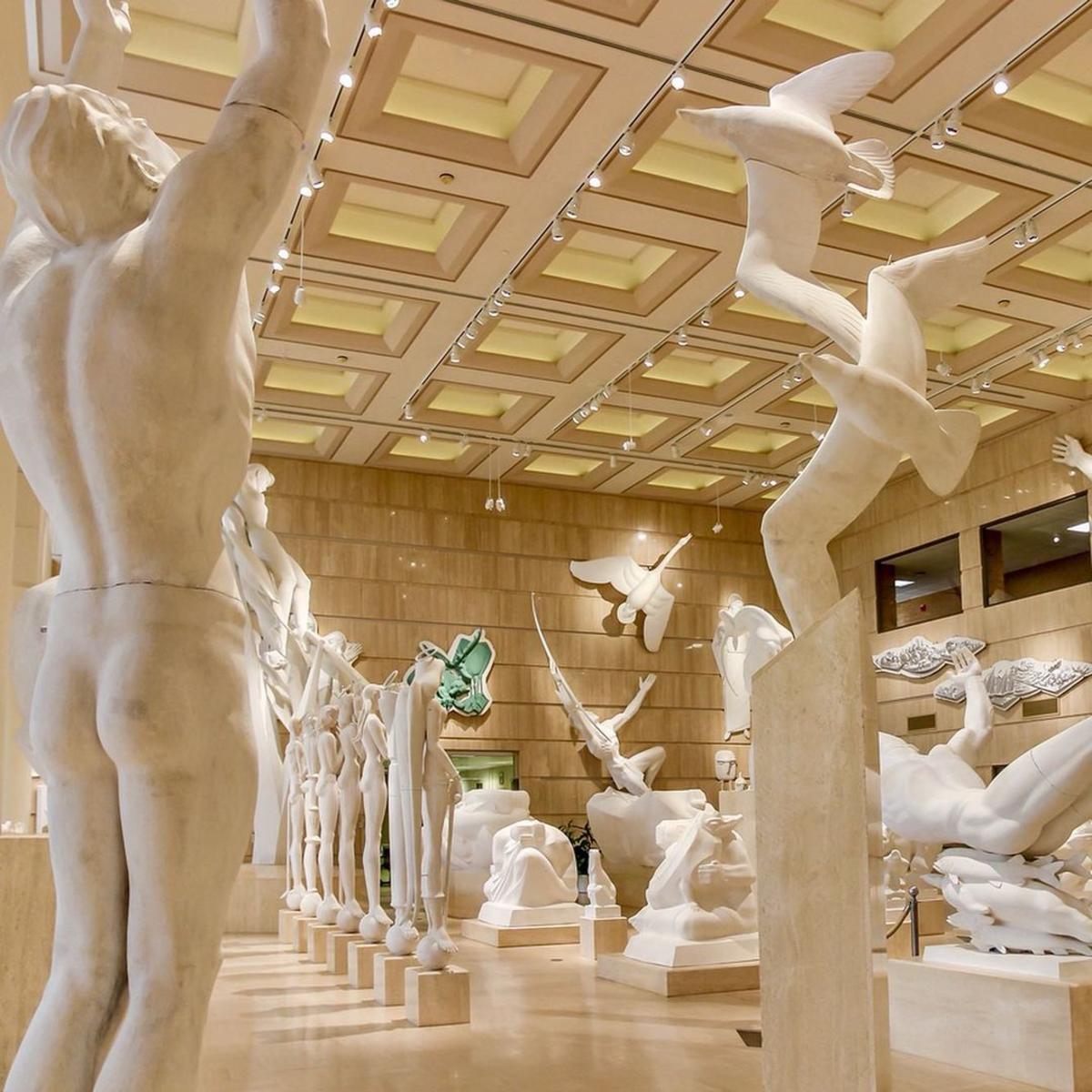 📍Marshall M. Fredericks Sculpture Museum 📷 @bernsiekay
Gingerblue Gallery (Saginaw) Intimate, Old Town art gallery inside the historic Graebner building, spotlighting local and global artists — with paintings from palette-knife work to oil on canvas, available for purchase.
Creative 360 Stage, Studios & Gallery (Midland) Creative collective offering everything from a free art gallery to art classes, concerts to comedy shows, dinner theatre performances to poetry readings.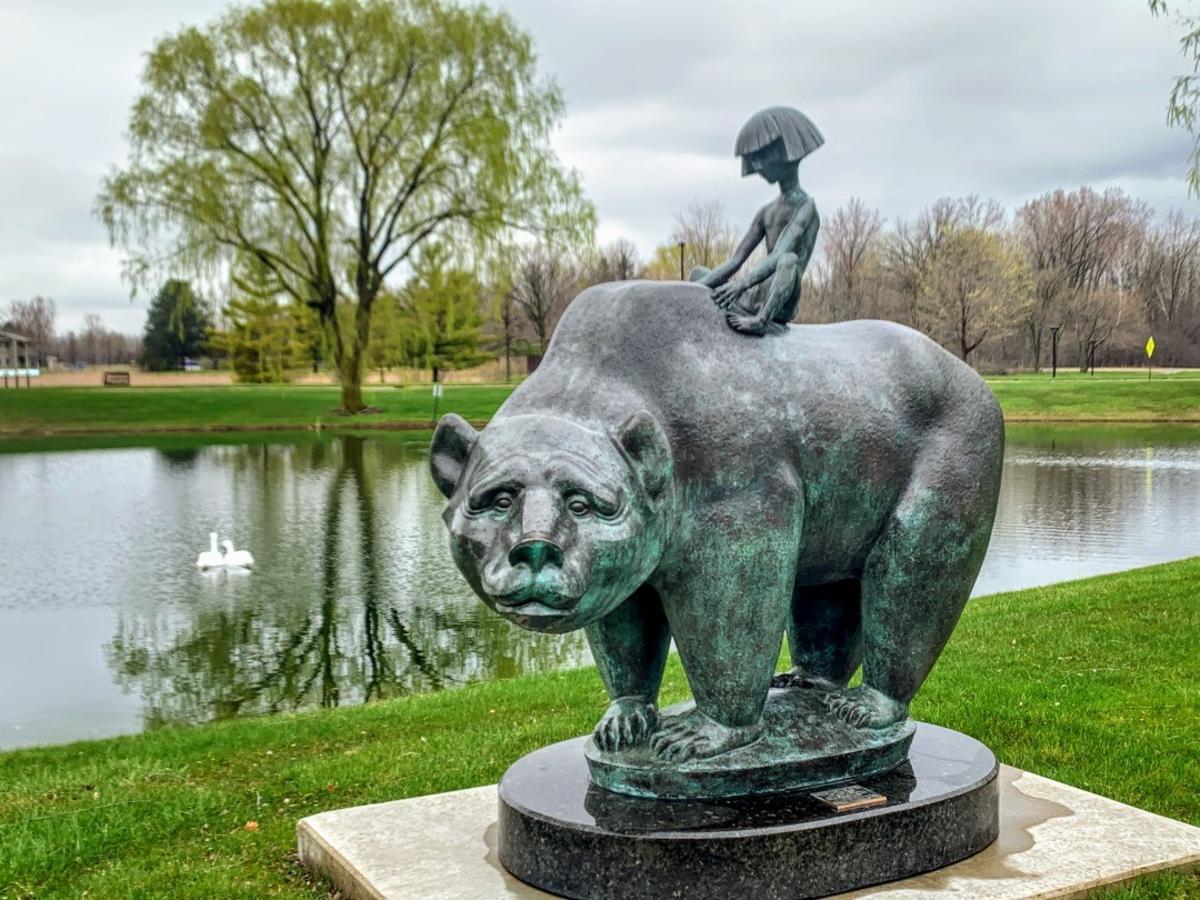 📍Marshall M. Fredericks Sculpture Museum 📷 @mfsmuseum
Creative Studios
Painterly Pottery (Bay City) The region's largest contemporary paint-your-own pottery studio, offering pottery painting, clay, glass fusing, and mosaics. Try in-studio painting, or takeout pottery with all the supplies you'll need.
Space Studios (Midland) Pottery studio and glaze bar in a colorful, modern gallery setting, with ready-to-glaze pieces, plus studio lessons in wheel throwing, hand-building, and glazing.
Board & Brush Creative Studio (Saginaw) Hands-on, wood-sign-making workshops (where you can bring your own bottle of wine). Just pick your project; Board & Brush supplies the instruction, materials, and design to help you craft a hand-lettered sign for your home.
U Me Paint Experience (Saginaw) Sip and swirl guided painting lessons in an Old Town lounge. Bring your own bottle of wine and unwind!
Historic Theaters + Performing Arts
The Temple Theatre (Saginaw) Opulently restored, historic 1927 theater with a stage that's been graced by legends from B.B. King to George Carlin. Home to the world's only Barton Butterfield Special organ in original condition and host to concerts and comedy shows, plays and films — plus Saginaw Bay Symphony Orchestra and Saginaw Choral Society performances.
State Theatre of Bay City (Bay City) A Mayan-inspired jewel box and Bay City's premier performance venue, built in 1908 as The Bijou Theatre. Catch a concert or comedy show, a performance by The Bijou Orchestra, or a featured film.
Court Street Theater (Saginaw) Cool off and catch a second-run, indie, or documentary film inside this revitalized 1938 theater with state-of-the-art sound and unmatched acoustics.
Pit & Balcony Community Theatre (Saginaw) One of the oldest community theaters in the country, with five main productions each season.
Bay City Players (Bay City) Michigan's oldest continually-operating community theater, presenting five annual productions.
Center Stage Theatre (Midland) National award-winning volunteer theater program, with a performance season drawing thousands to Midland Center for the Arts.
Summer Art Fairs + Festivals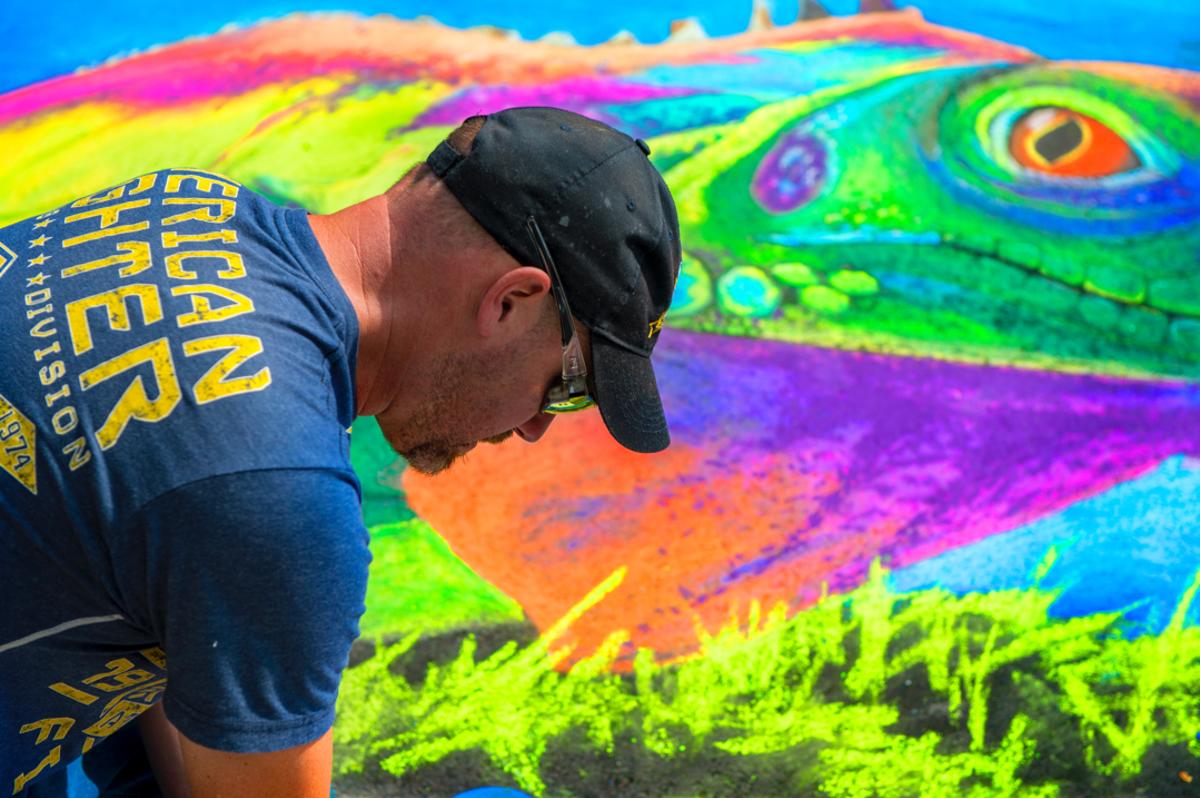 📍Chalk Walk Art Festival 📷 @jeffcaverlyphoto
Summer Art Fair (June, Midland) Annual juried fine art fair and a summer tradition for 50+ years. Shop artist exhibits and sample from local food trucks while you listen to live entertainment on the Downtown Midland streets.
YWCA Riverside Art Festival (June, Bay City) Massive, juried art festival on the streets of Downtown Bay City, with artist vendors across more than a dozen mediums — ceramics to crafts, jewelry to glass.
Art & Garden Festival (June, Saginaw) Summer art fair paired with gardening vendors and demonstrations, held during the first blooming of the roses at Lucille E. Andersen Memorial Rose Garden.
Chalk Walk Art Festival (August, Bay City) See Downtown streets become a canvas for colorful chalk art, shop the Fine Art Market Tent, and listen to live music beneath the glow of the Third Street Star Bridge.
ArtClash Bash (August, Bay City) Live art competition and auction with music and food trucks, held rain or shine inside waterfront Wenonah Park.
Saginaw Old Town Art Fair (August, Saginaw) Shop art at the heart of Old Town, drop in for a free, guided painting class, or watch live artist demonstrations while local musicians perform on the streets.