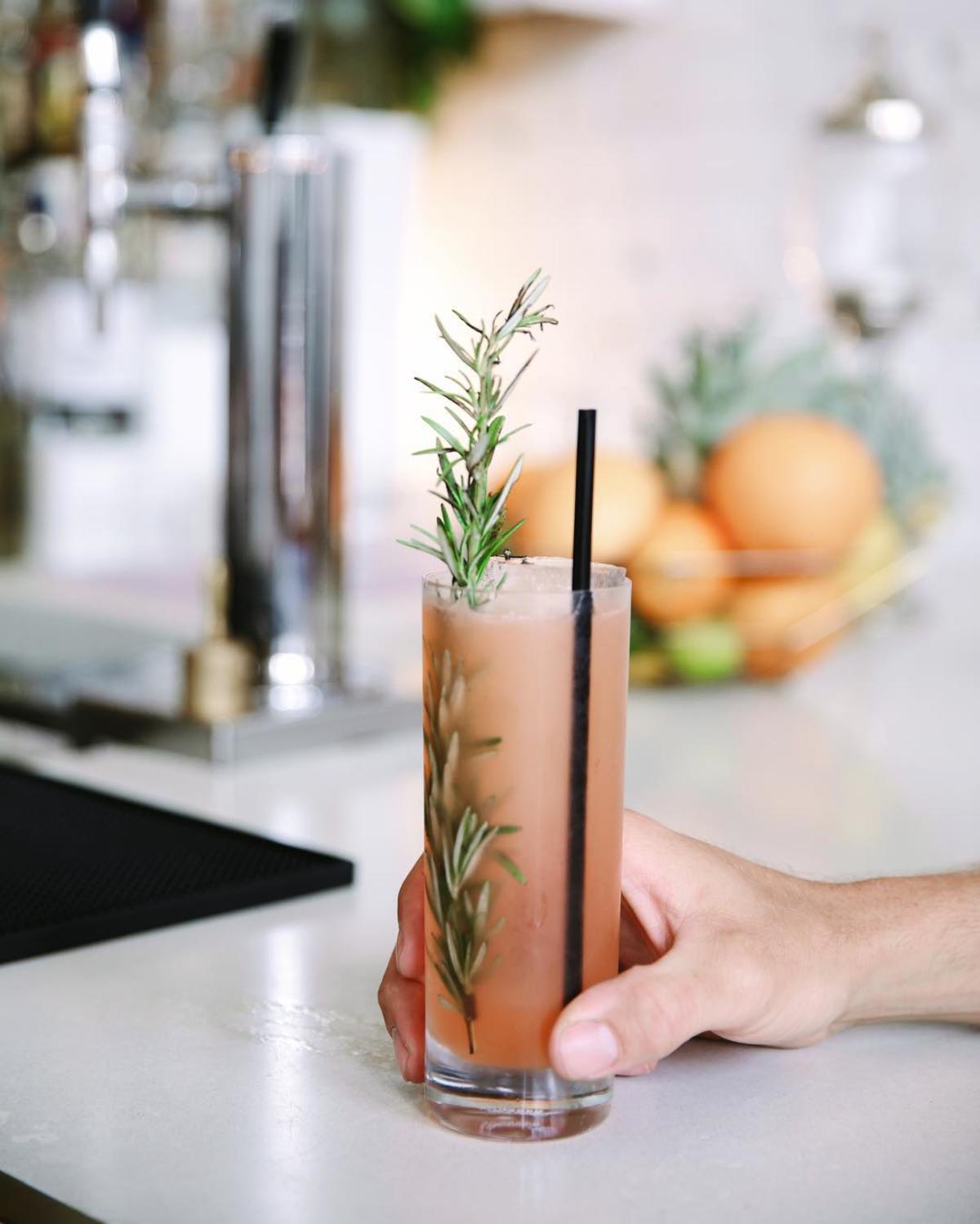 📍The Public House 📷 @thepublichousebaycity
---
Sipping artisan cocktails crafted with house-made shrubs and syrups or swirling beautiful glasses of blush rosé — these are the things summer daydreams are made of!
Savor it all at these local hotspots for wine and spirits — sampling flights inside our tasting rooms, cozying in at wine bars with global by-the-bottle lists, or sipping craft cocktails made to perfection with freshly mashed fruits and aromatic, muddled herbs.
---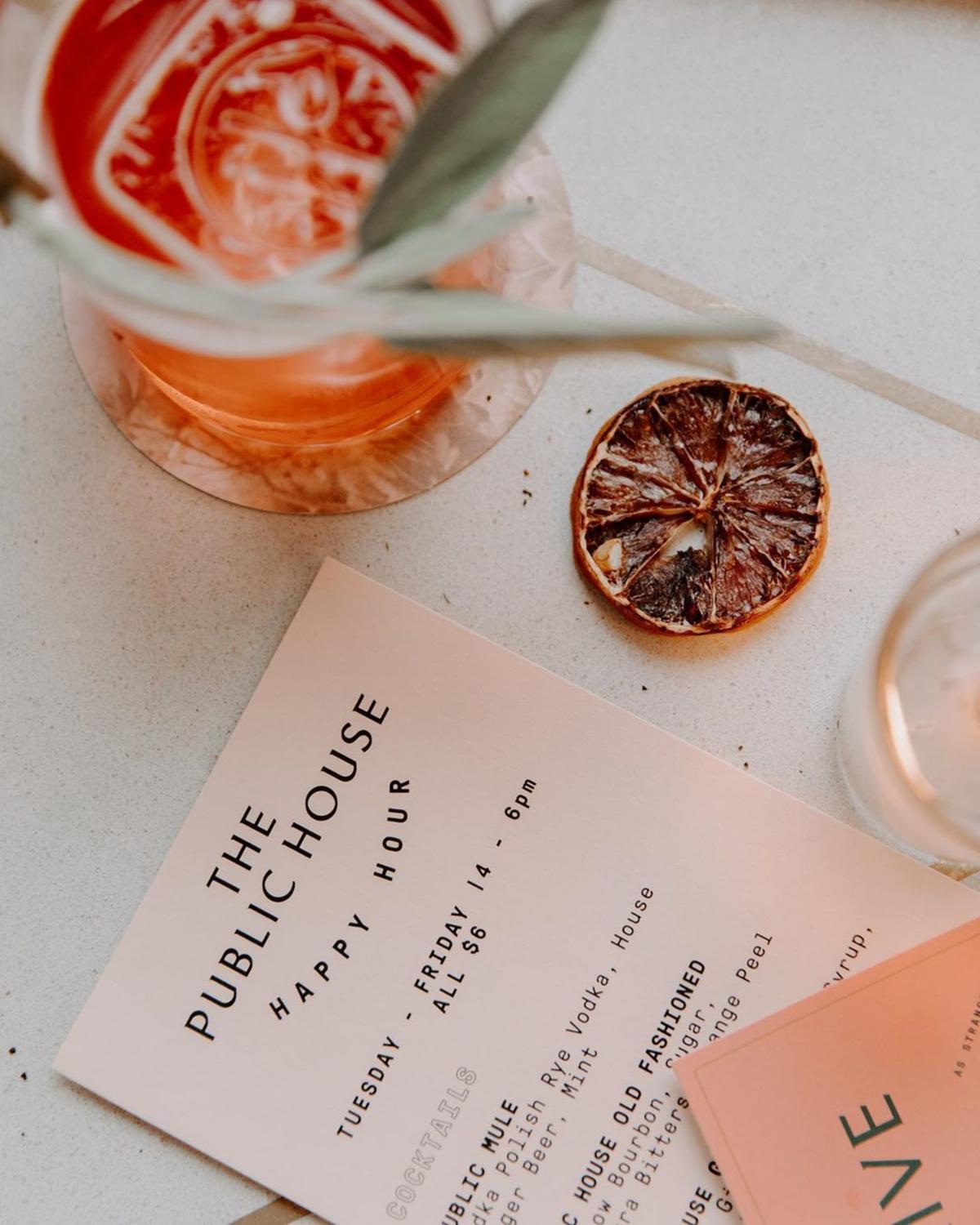 📍The Public House 📷 @thepublichousebaycity
Wineries + Wine Tasting in the Great Lakes Bay
Frankenmuth FunShips Tasting & Tours (Frankenmuth) Wine tasting on the water, sip five selections paired with five handmade chocolates — followed by a full pour of your favorite — while you cruise the sparkling Cass River on this dreamy summer boat tour!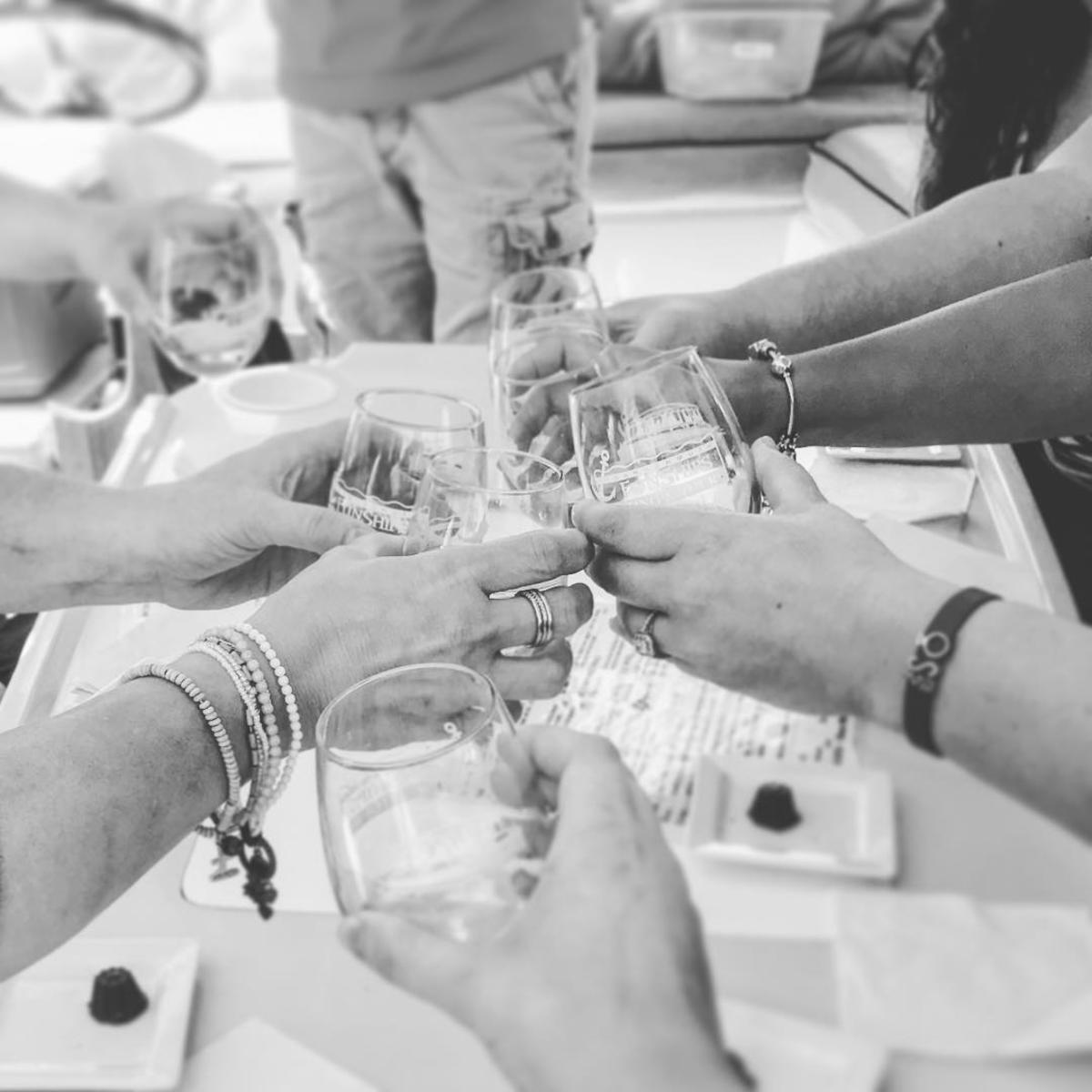 📍Frankenmuth FunShips 📷 @tabslee
St. Julian Winery Tasting Room (Frankenmuth) Inside this tasting room of Michigan's most-awarded winery, try a flight of six samples from their impressive selection (and keep the souvenir tasting glass, too!)
Grape Beginnings Winery (Midland) Boutique winery with a down-to-earth tasting experience. Enjoy seasonal pours like Spring Time, an Australian Grenache rosé, or Summer Sweetness, a strawberry white Merlot, with small plates like Gorgonzola Honey Bruschetta.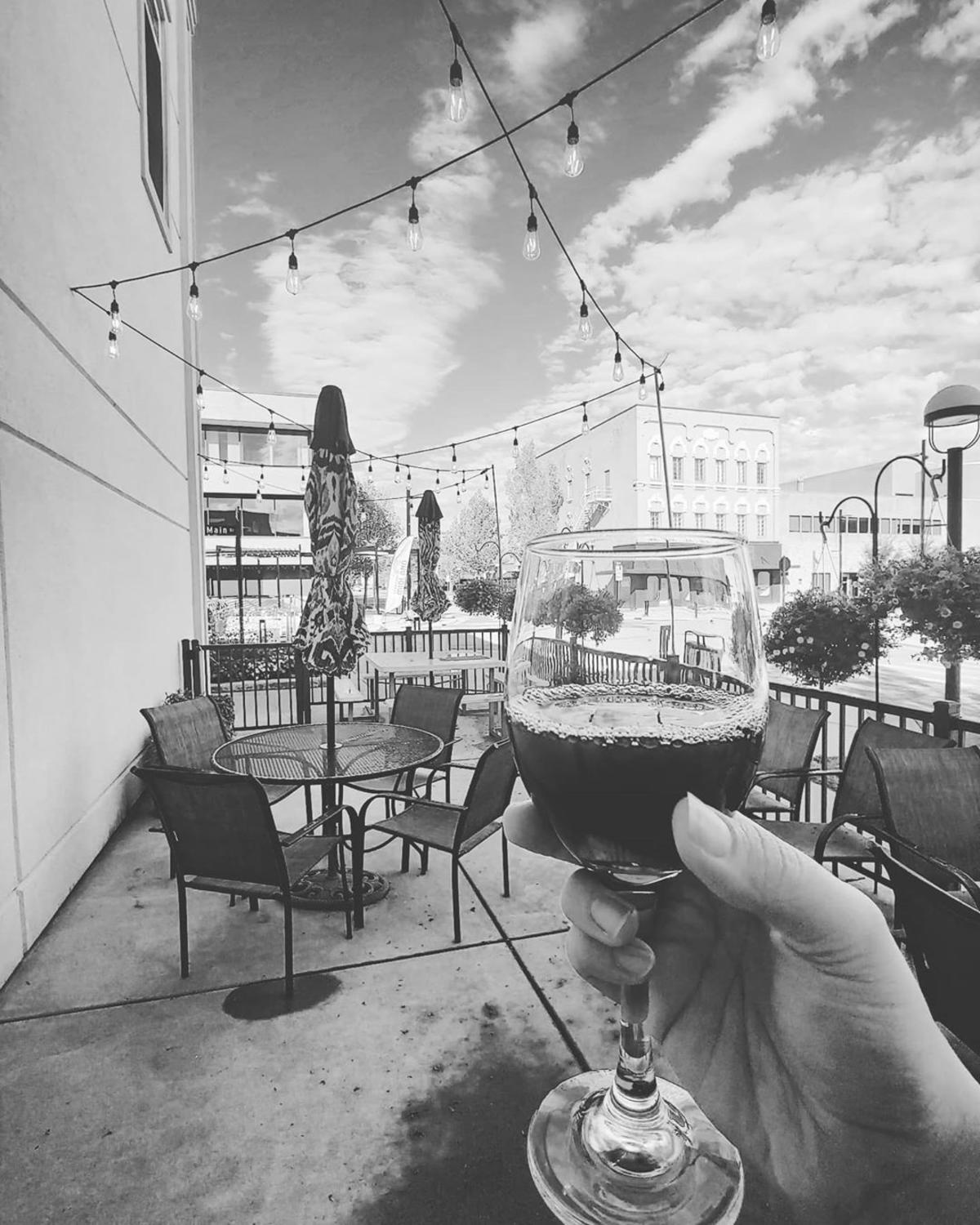 📍Grape Beginnings Winery 📷 @megsymarie13
Modern Craft Winery Tasting Room (Frankenmuth) Trendsetting winery using a proprietary fruit infusion process, with a tasting room inside Frankenmuth River Place Shops' Bead Haven. Sip each flavor by itself, mix two together, or add a splash of spirits to create your own signature drink.
Black Star Farms Tasting Room (Frankenmuth) Classic varietal wines and fruit brandies brought to your glass, inside a shared tasting room with Grand Traverse Distillery.
Wine Bars in the Great Lakes Bay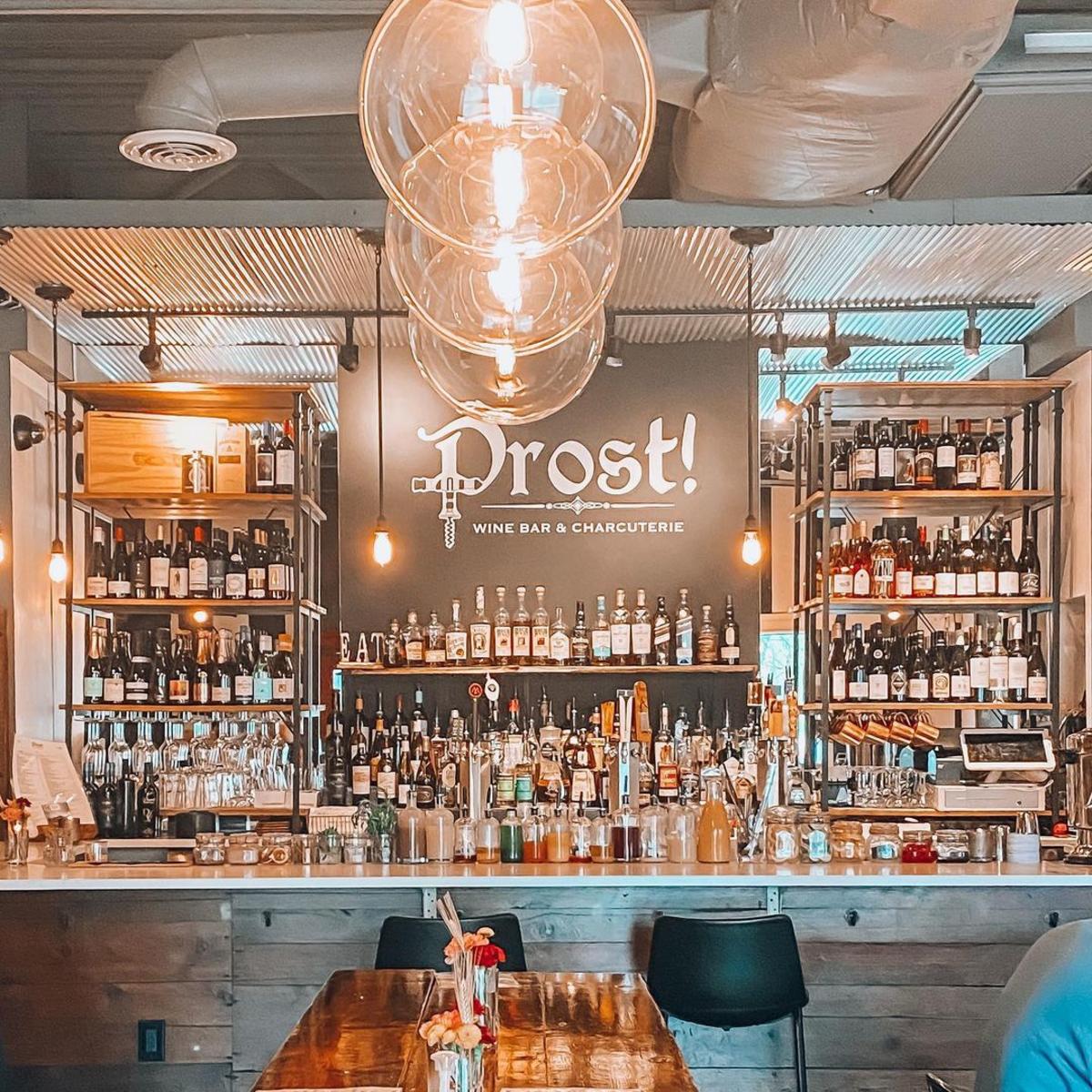 📍Prost! Wine Bar & Charcuterie 📷 @staceylongo
Prost! Wine Bar & Charcuterie (Frankenmuth) "Best Wine Bar in Michigan" (BuzzFeed, 2016), known for build-your-own charcuterie boards and an outdoor fire bar made for summer nights under the stars. Taste first-glass freshness and perfect-temperature pours from a selection of six wines on tap, sample from their global wine list, or try seasonal flights like Patio Pounders — with sips from Argentinian Torrontés to South African Chenin Blanc.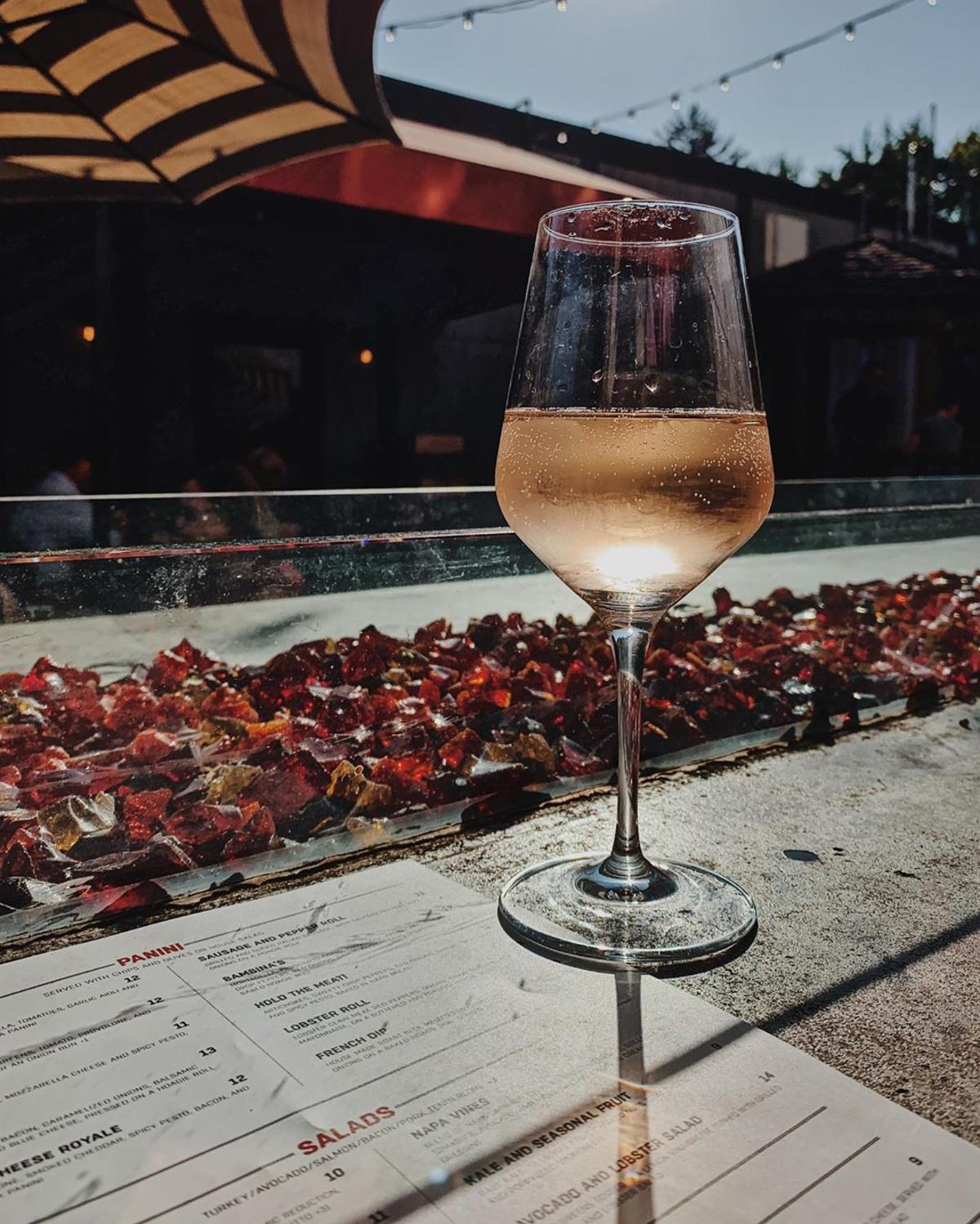 📍Prost! Wine Bar & Charcuterie 📷 @ashhhleysmith
Whine (Midland) Stylish-not-stuffy wine bar with overstuffed leather chairs, a floor-to-ceiling glass cellar named "Stella", and a handcrafted vintage wine barrel bar. Lounge by the outdoor fire bar or play bocce ball on a custom-made court while you sip favorites by the glass, share a bottle, or sample from six flight themes.
Oxygen Lounge (Midland) Elegant, yet easy-going lounge inside the H Hotel, with an impressive selection of wines by the bottle and interesting varietals like Albarino from Spain or Ajou Blanc from France.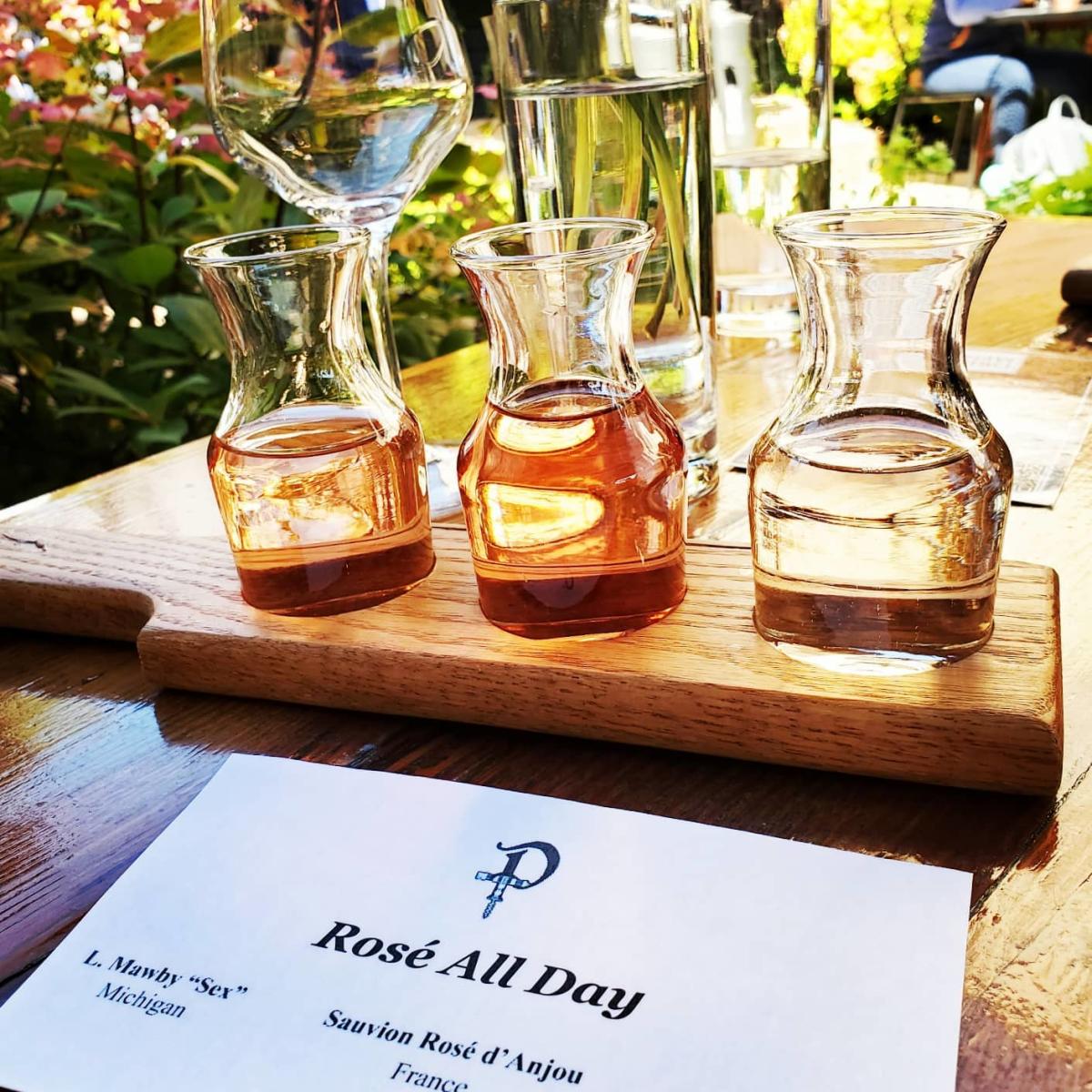 📍Prost! Wine Bar & Charcuterie 📷 @sarahtaylor657
Restaurants with Extensive Wine Lists in the Great Lakes Bay
Jake's Old City Grill (Saginaw) Sauvignon Blanc from Marlborough, Carménère from Chile — this chophouse's fine wine list more than lives up to its Wine Enthusiast Magazine Award of Distinction and two Wine Spectator Magazine Awards of Excellence.
Gratzi (Midland) Sip wines pulled from dual walk-in, floor-to-ceiling glass cellars and don't miss special pairing dinners, where fine wines are expertly matched to the chef-driven courses you'll dine on.
Old City Hall (Bay City) Casual-upscale bistro inside Bay City's original City Hall, with a worldly wine list of over 150 bottles from around the globe.
VNO Wine Warehouse & New Age Restaurant (Bay City) Retail shop with 1,000+ wines by the bottle, adjoined to a restaurant that touts 35 wines by the glass, plus seasonal wine events.
Distilleries + Craft Cocktails in the Great Lakes Bay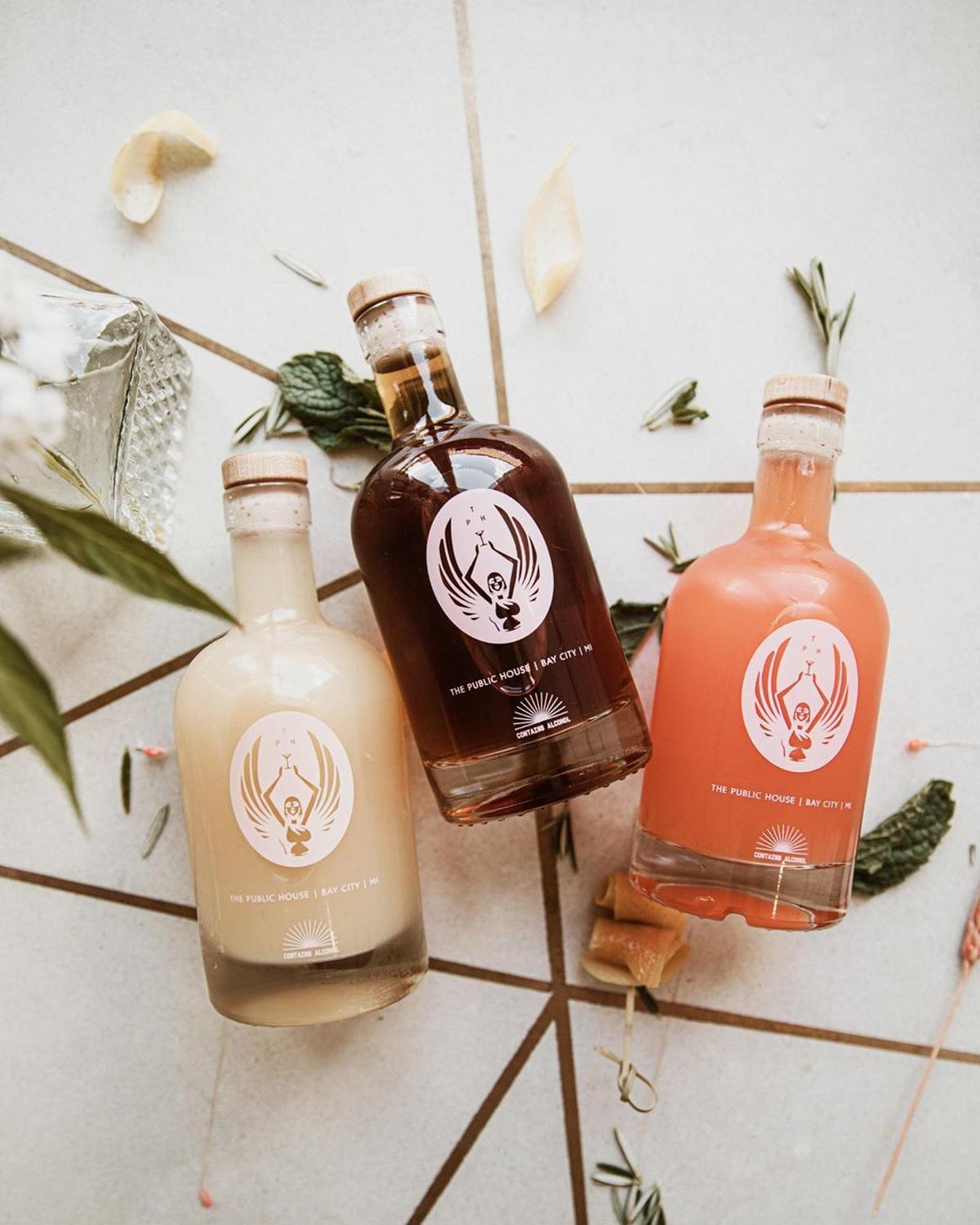 📍The Public House 📷 @thepublichousebaycity
Old Town Distillery (Saginaw) Craft distillery with a laid-back tasting approach. Try summery sips like the Blackberry Smash (fresh blackberries, fizzy ginger beer, sweet mint, and rum) and order in food from nearby Artisan Urban Bistro; they'll deliver right to your table!
The Public House (Bay City) Thoughtfully crafted artisan cocktails — with proper cocktail ice carved from crystal-clear, 300-pound slabs — served up in a minimal, magical space with a lush, living wall behind the bar. Try house cocktails with special touches — like rosemary-infused syrup or pineapple shrub — or order a drink for two to share!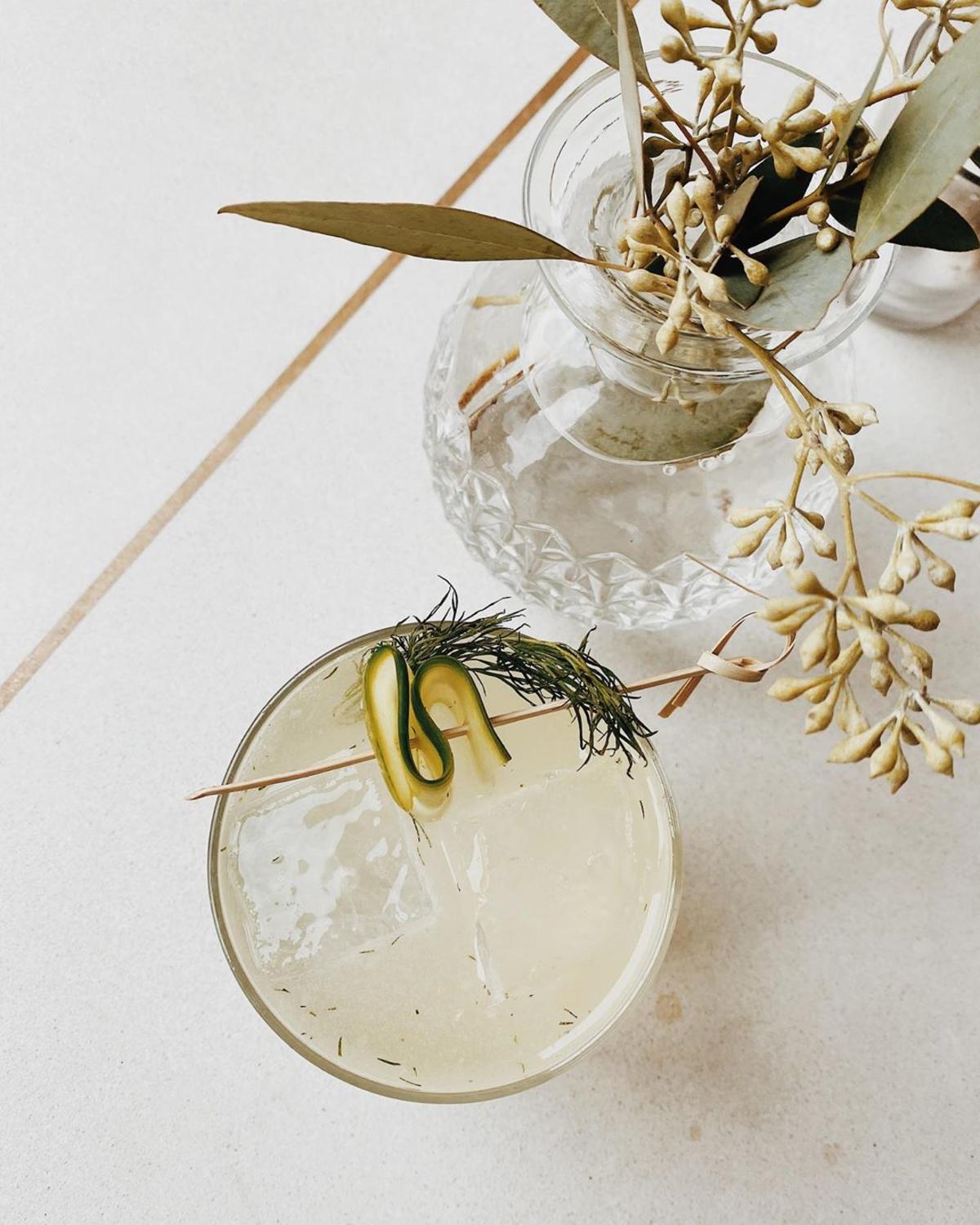 📍The Public House 📷 @thepublichousebaycity
Prost! Wine Bar & Charcuterie (Frankenmuth) Craft cocktails built, shaken, or stirred to perfection — best enjoyed by the fire bar at night. Try the Meet Rosemary Collins (with house-made rosemary shrub, ginger beer, and bitters) or the Whiskey Basil Smash (with bourbon, muddled lemon, and a handful of fresh basil).
ONe Eighteen (Midland) Classic, handcrafted cocktails served up in an American tavern with gorgeous mid-century modern styling. Try the Old (or New) Fashioned and the Singapore Sling with dry gin, cherry brandy, Bénédictine, lime, bitters, and soda.
Grand Traverse Distillery Tasting Room (Frankenmuth) Award-winning, grain-to-bottle spirits — Certified Craft Distilled, Kosher, and full of Pure Michigan flavor. Try their True North Cherry or Chocolate Vodka for a treat!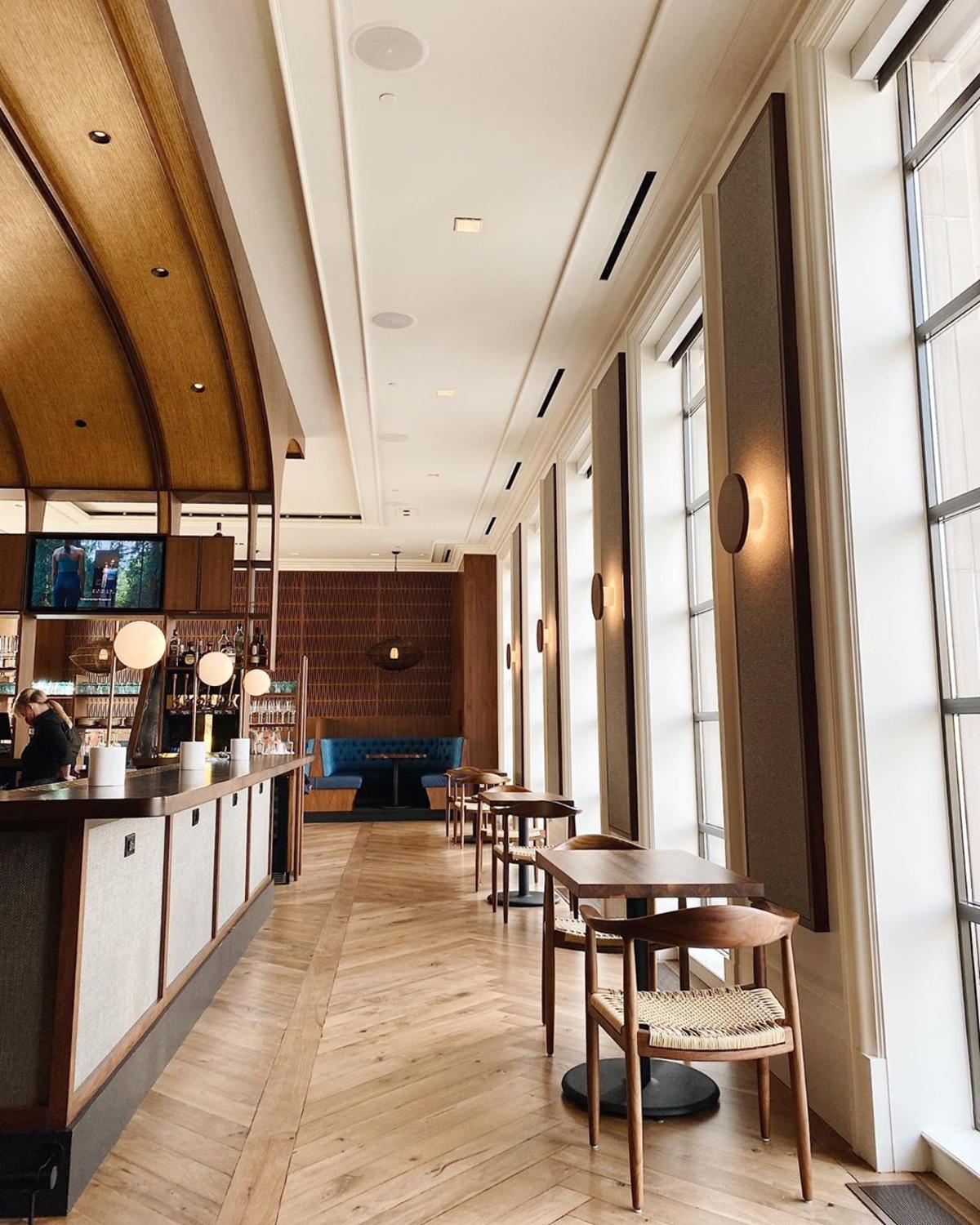 📍ONe Eighteen 📷 @placeswithb
---
*Note: Our wine and craft cocktail hotspots rotate their selections regularly to bring inventive, new flavors to your glass. All wines, spirits, and cocktails mentioned here may not be available at the time of your visit. Check out their individual drink menus or follow along on social to see what's being served up while you're in town!
---