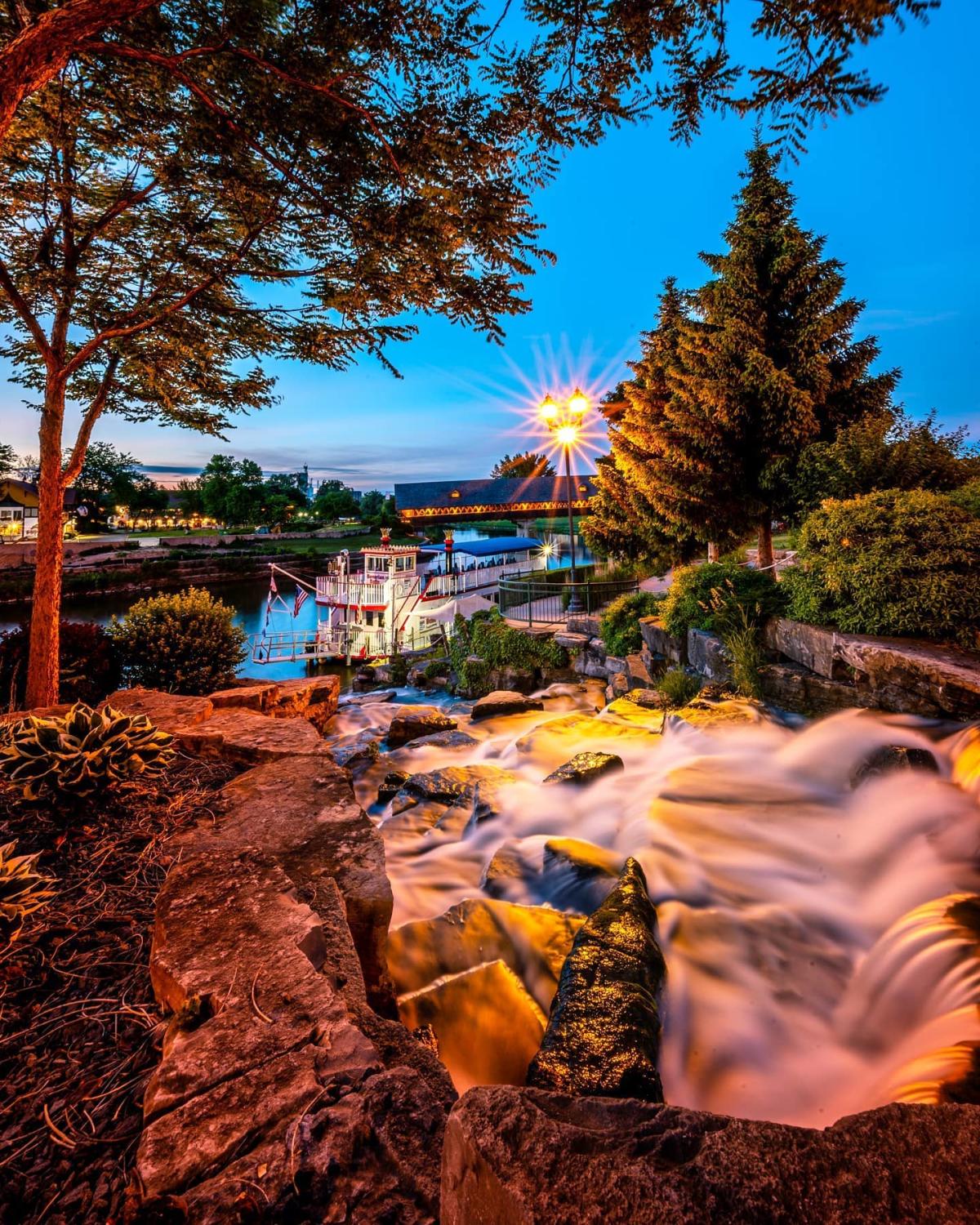 📍Bavarian Belle Riverboat 📷 @brettmartinphotos
---
With sunshine warming your face and impossibly blue waters all around you, what's not to love about boating? And, depending on the vessel you venture aboard, your experience here can be entirely different each time!
Will you sail in the sun (or drift dreamily under starry skies)? Paddle a kayak, or sip wine and savor decadent chocolates aboard an electric craft? Read on to meet the fleet of boats and find adventures you can enjoy on the waves of the Great Lakes Bay:
---
Sail Freshwaters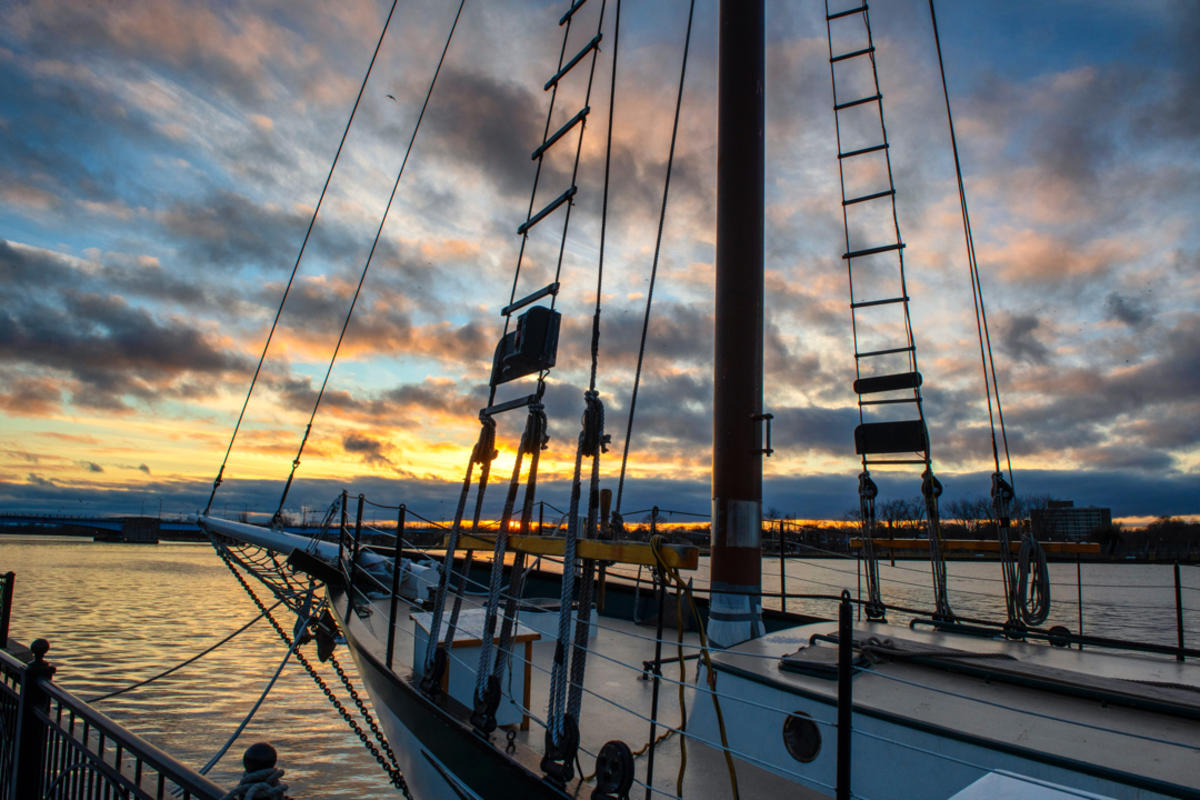 📍BaySail 📷 @jeffcaverlyphoto
Step aboard BaySail's Appledore schooners in Bay City — two tall ships of nautical splendor with beautiful, billowing white sails — and prepare for a magical experience!
Consider Great Lakes 101 sails for a daytime outing, complete with fascinating history of the Saginaw River and a light lunch served aboard.
Look to Sunset Sails to witness glorious hues while enjoying light snacks. (Have little ones with you? Both Great Lakes 101 and Sunset Sails are family-friendly!)
Experience nighttime sailing under the stars, while also enjoying a live presentation by local astronomers and delicious Artigiano charcuterie selections, aboard Celestial Excursions. (And bring your own beverages on board to complete the stargazing experience!)
Float in Frankenmuth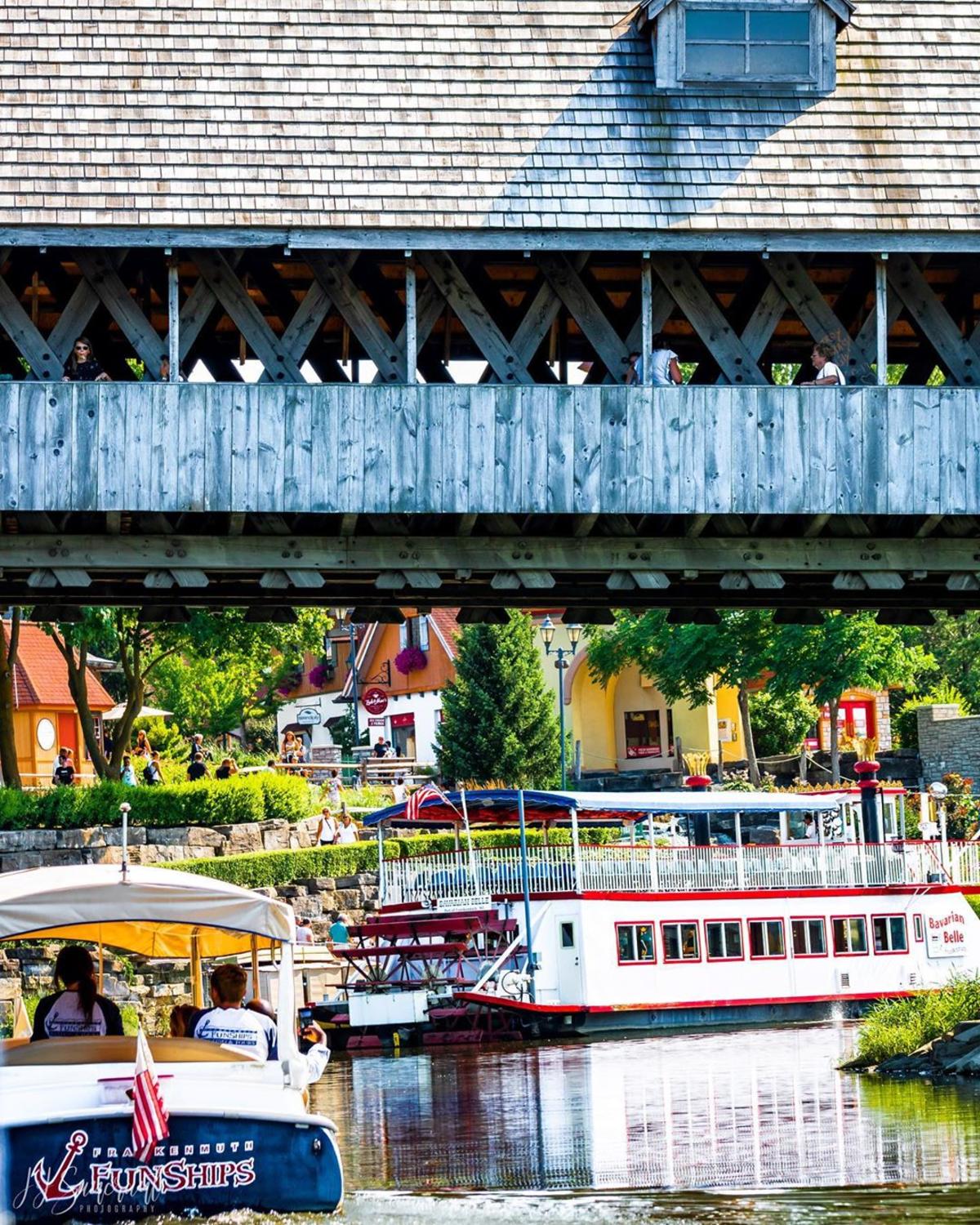 📍Frankenmuth FunShips & Bavarian Belle Riverboat on the Cass River 📷 @michiganaddicts
Enjoy a narrated, one-hour tour along the scenic Cass River aboard the 150-passenger Bavarian Belle Riverboat in Frankenmuth. This iconic, red and white "riverboat queen" operates from May - October, is wheelchair accessible, has restrooms on-board, and is considered a must-do while in Frankenmuth!
Or, relax aboard electric-powered, 12-passenger Frankenmuth FunShips as the captain guides you down the Cass River, possibly while you sip and sample.
Book a one-hour Wine and Chocolate River Tour, and enjoy five wines expertly paired with five handmade chocolates, a full pour of your favorite, and a stemless souvenir wine glass. (Sparkling grape juice is available for boaters under 21.)
Look to the 1 Hour River Tour or 30 Minute River Tour for relaxing rides through Frankenmuth and the scenic countryside, and consider renting pedal-powered Aqua Cycles if getting right into the water at the right price — just $20 for a crew of four — is what you're after.
Cruise the Saginaw River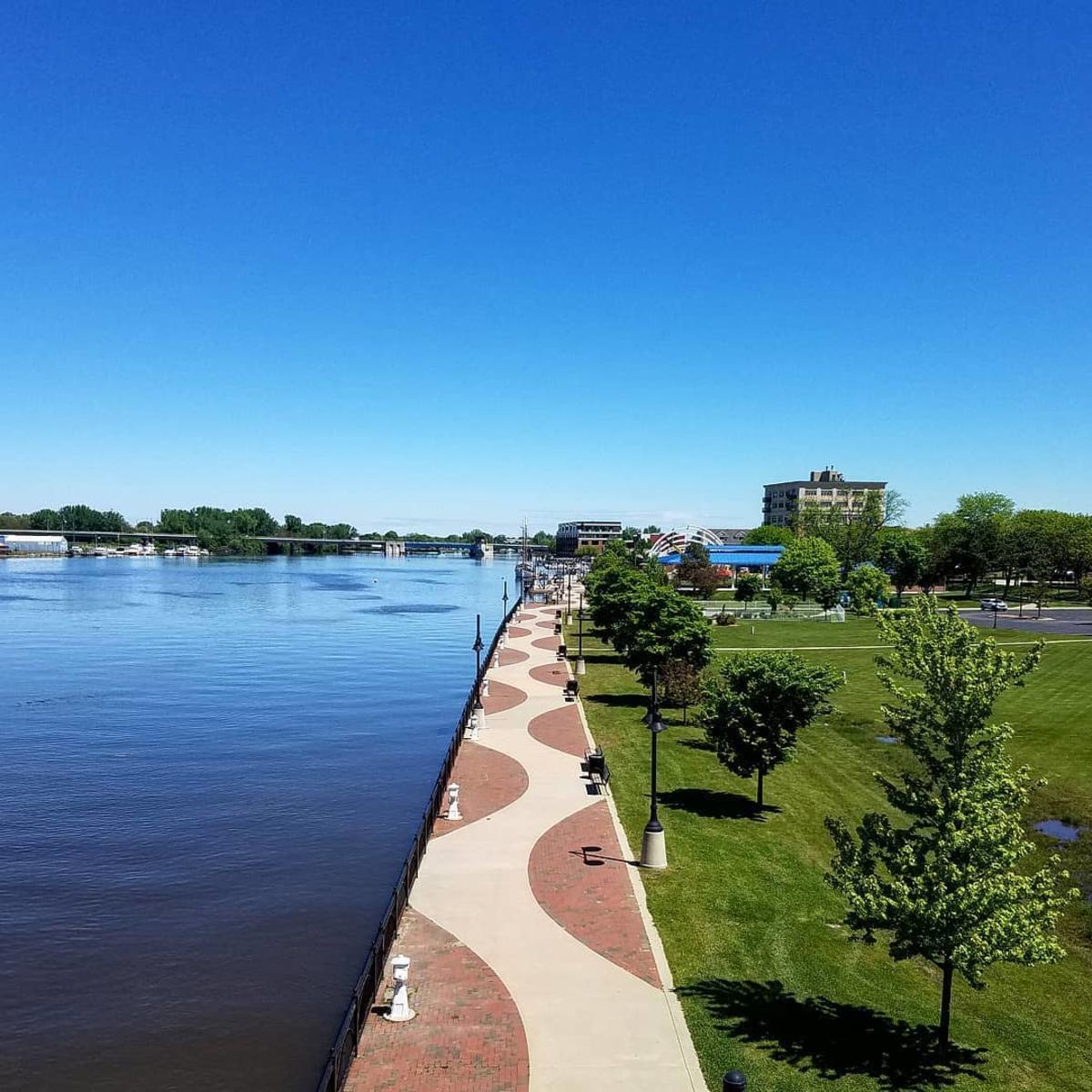 📍Saginaw River 📷 @james_victor_sczomak
Board the Princess Wenonah or Islander ferry boats with Bay City Boat Lines to enjoy smooth cruises (and maybe even dance on deck)!
Make waves from 7 - 10 p.m. on Friday Night Entertainment Cruises. Dine on a fully-catered meal, then boogie down to the live musical performance. From Country Night to Rock 'n' Roll, pick your theme and don't forget your dancing shoes!
Spend 2 ½ hours on a Saturdays on the Saginaw River Tour, and enjoy a live guide highlighting wildlife, points of interest along the river, and what else to see and do in Bay City.
Book your Free Weekday Morning History Tour in advance, because these seats fill quickly! Experience history of the community and Saginaw River with a live guide from 10 a.m. - noon each Monday - Friday during summer. (Did you know that President John F. Kennedy's yacht, the Honey Fitz...? Learn more on this free tour!)
Boat in the Wild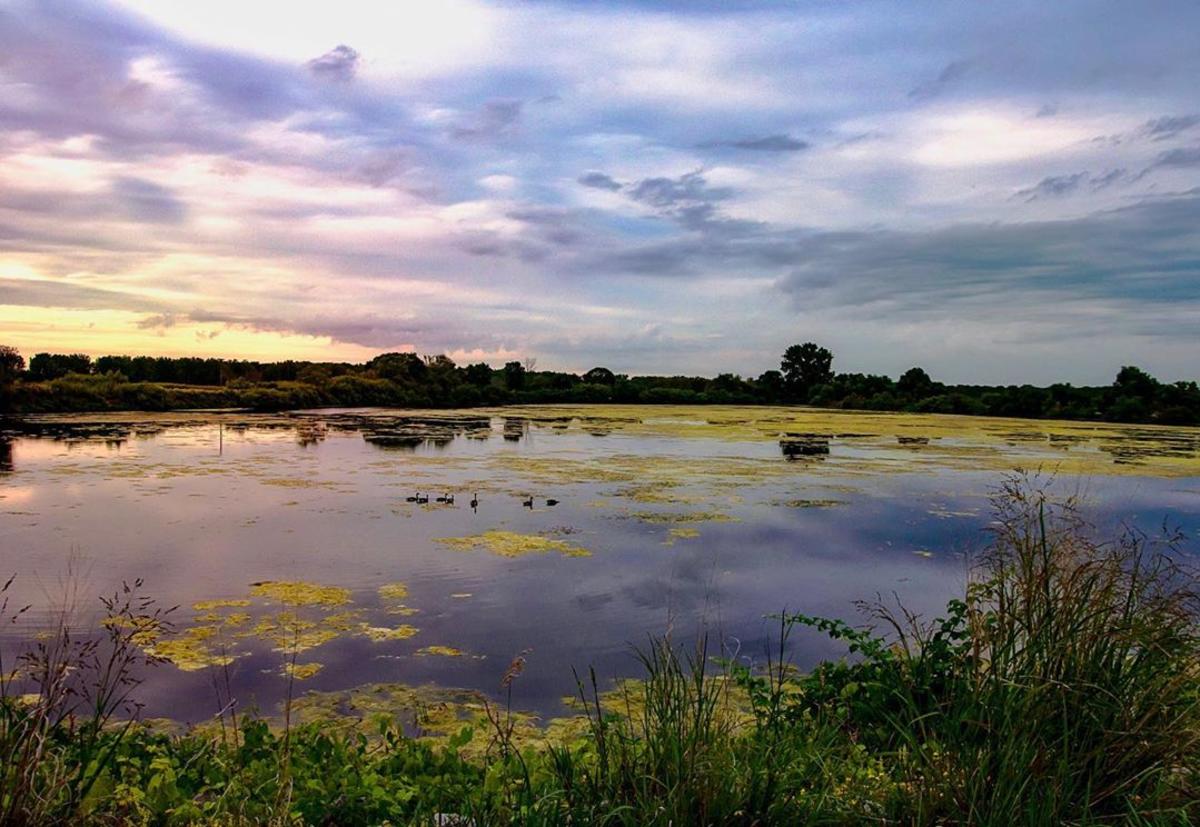 📍Shiawassee National Wildlife Refuge 📷 @ninaneuschuetz
For one-of-a-kind boating enjoyment (amidst 19,000+ combined acres of Shiawassee National Wildlife Refuge and Shiawassee River State Game Area), find yourself aboard a custom-built boat with Johnny Panther Quests Adventure Trips.
Specializing in ecotours, romantic escapes, and even bed & breakfast packages — tours are by reservation, fully customizable, family- and pet-friendly, and 3 - 5 hours on average.
Book your "Everglades of Michigan" tour, bring your binoculars, and be prepared for unforgettable wildlife and scenic views.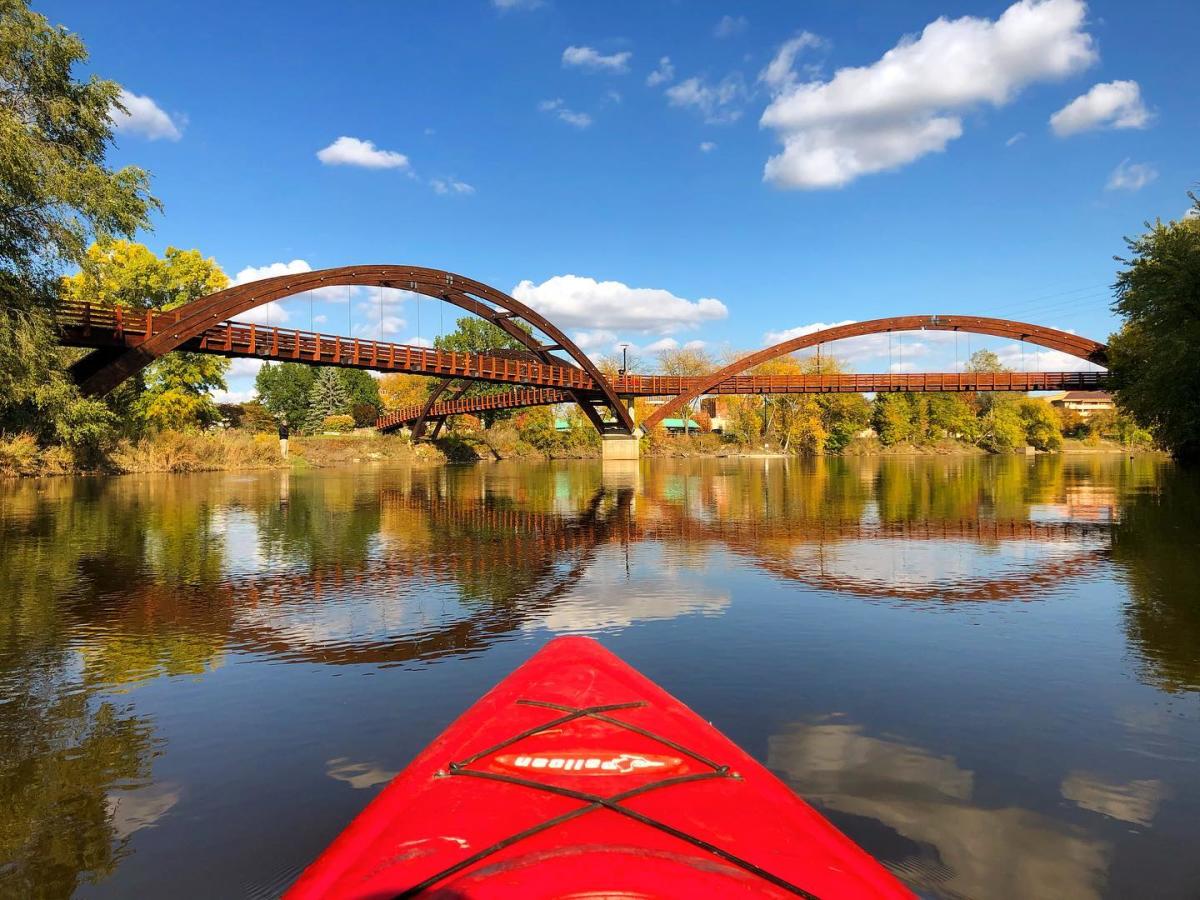 📍Kayaking Near The Tridge 📷 @puremichiganguy
---
Whether you choose to sail into the sunset (or kayak), dance the night away on-deck or cruise along a serene river while sipping wine (or sparkling juice), one thing is certain: you'll enjoy your time spent on the waters of Michigan's Great Lakes Bay!
---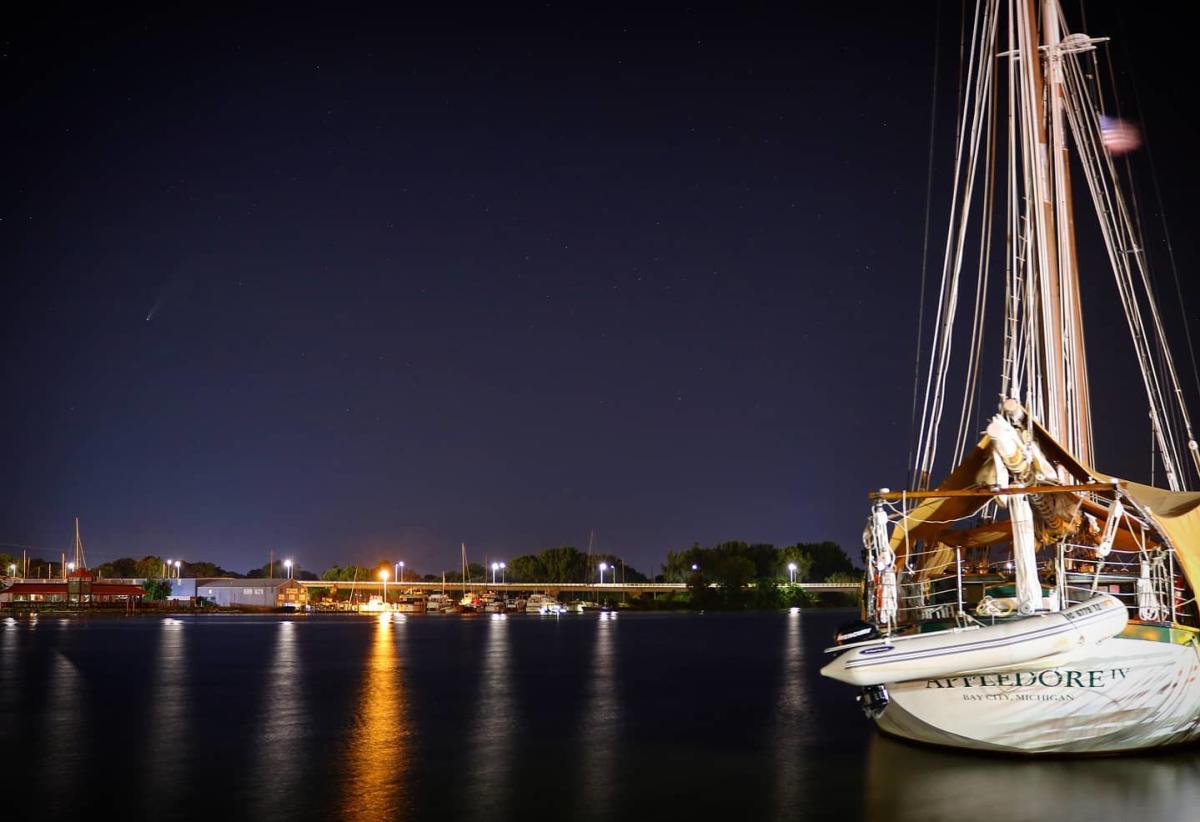 📍BaySail 📷 @erickschmidtphotography
---