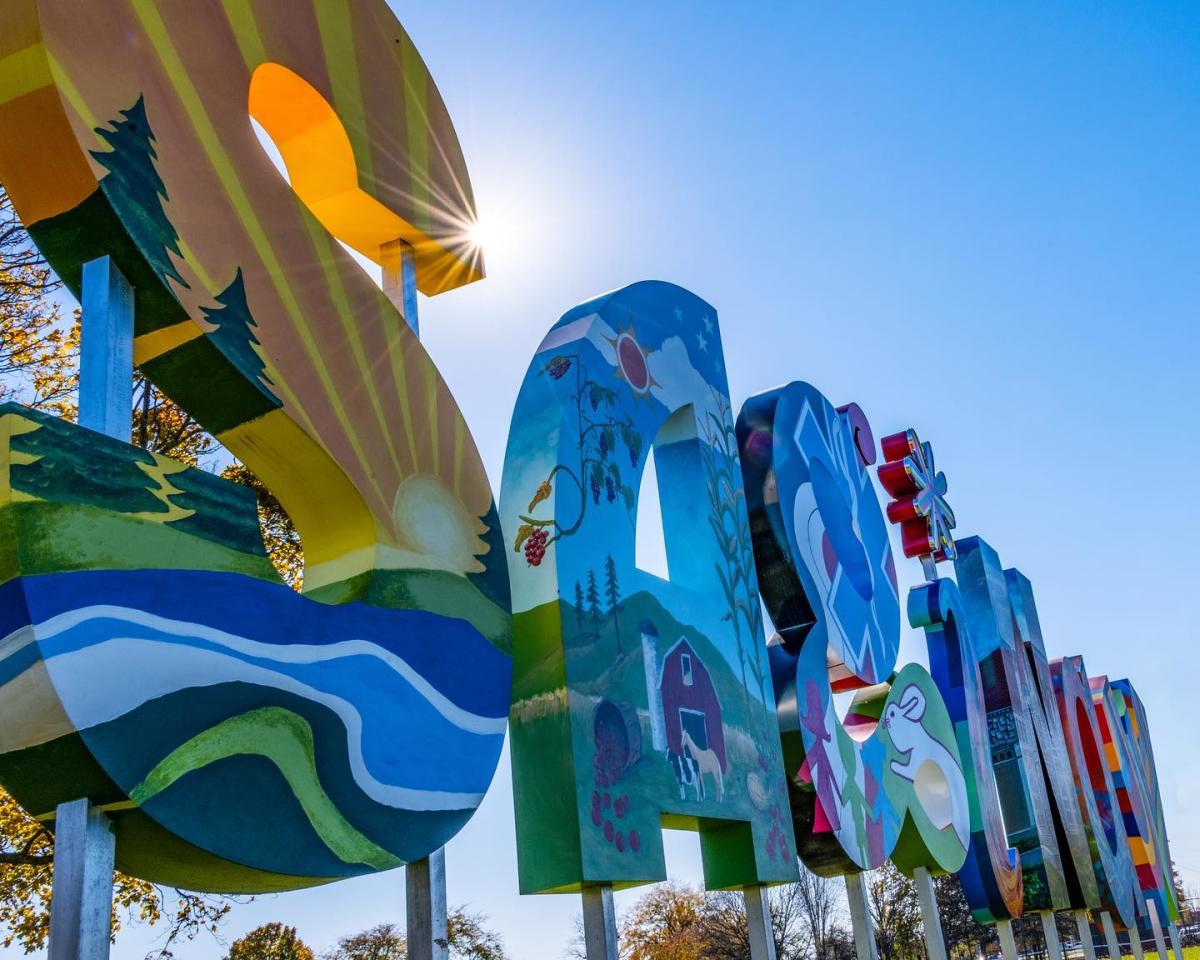 📍Saginaw 📷 @winsomeglimpse
---
Looking for fun things to do in Saginaw, MI without the kids? Spend your days as planned below or use this as a starting point and let serendipity step in — or a bit of both!
---
When it's time to really get away and let your inner child run wild & free, get to a city that's got some soul. Get to Saginaw, Michigan! Take a road trip with friends or a romantic rendezvous, and find yourself sauntering about historic charm and dancing the night away!
Where else can you experience pristine wildlife by day and sample from 100+ beers on tap into the night? Catch a play at one of the oldest community theatres in the nation — then cozy up at a nearby craft distillery and brewery just two blocks apart? And wait until we tell you about all of these can't-miss photo ops! Load up the car for a getaway weekend, and welcome to the place locals call "Saginawesome" — a sentiment you're sure to share!
Day 1: A Whole Lot of Heart
---
Just five minutes apart, on either side of the Saginaw River, meet & mingle with unique Old Town & Riverfront Saginaw neighborhoods and see why they're referred to as the heart of this city!
---
Breakfast: Begin your day at Bringer Inn and experience their open kitchen. Watch your eggs & hash browns made for you while sitting at the bar, or join locals at any of the eight-person rounds where mingling is welcome!
Shop & Sample: Located in Riverfront Saginaw, be sure explore the SVRC Marketplace, an indoor, European-style market of unique shops, with a second-floor atrium overlook. You're sure to find clothing, jewelry, home goods, and eateries galore here (and the seasonal Downtown Saginaw Farmers Market, too, beneath the outdoor pavilions).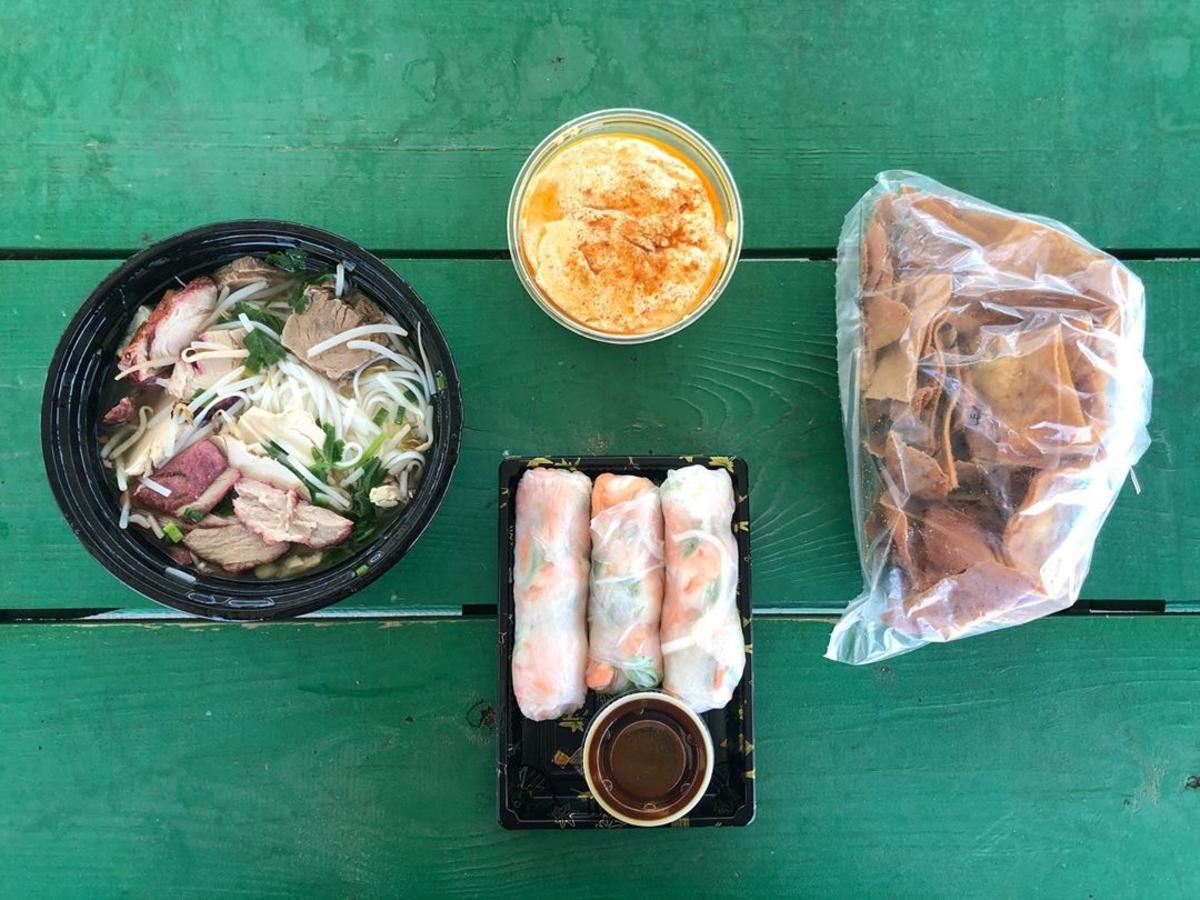 📍SVRC Marketplace 📷 @riverfrontsaginaw
Take Part in the Art: Treat yourself to delicious eye candy of more than 2,000 objects of art, spanning 4,500 years, housed in the historical 1904 Georgian-Revival mansion that is Saginaw Art Museum. Admission is only $5, and don't miss the Italianate gardens out back. Swoon.
Visit the Japanese Cultural Center, Tea House, and Gardens of Saginaw and book a Tea & Tour. Experience one of the most authentic tea houses in North America as a trained docent traditionally and beautifully serves you green tea and sweets. (Heads up: A 400-year-old Traditional Tea Ceremony is also presented here at 2 p.m. on the second Saturday of each month. Don't miss this authentic and special opportunity if you're in town!)
Lunch: Taste Asian fusion, specialty Thai cuisine, and a local favorite that is Pasong's Café. Order the Vegetarian Spring Rolls for the best appetizer, and don't pass on Thai Tea because it's delicious! Or pull your vehicle right into Old Town Drive-In, a 1950s-style car hop restaurant, and enjoy Coney dogs, burgers, fries and homemade draft root beer brought right to your car!
Explore: Old Town is about three-ish city blocks easily discovered on foot. You'll find murals peppered throughout that make beautiful photo backdrops from your weekend in Saginaw! Peruse shops like Adomaitis Antiques or three-story Old Town Furniture for vintage finds. (If antiquing is your thing, be sure to hit Court Street Antiques just up the road, with more than 5,000 square feet of possibilities!)
Dinner: Cozy up in Old Town for dinner. Enjoy artful décor and unforgettable dining with distinct European touches at Artisan Urban Bistro. Experience an open kitchen, made-on-site wine selections, and the filet mignon, Chef Spiri Pappardelle Bolognese, or even artisan pizzas. Or dine at Jake's Old City Grill, a casual-upscale chophouse with an extensive, award-winning wine menu (and simply divine steak & seafood selections).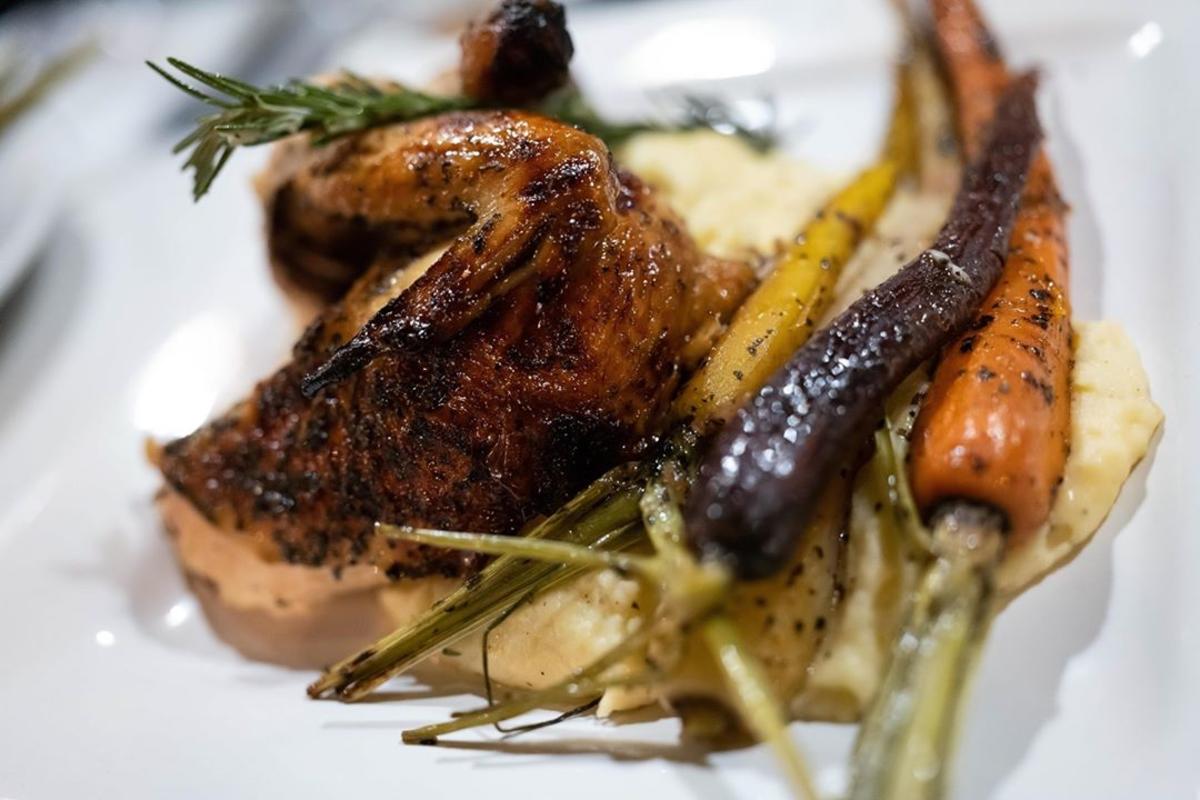 📍Artisan Urban Bistro 📷 @riverfrontsaginaw
Showtime: Head Downtown to Riverfront Saginaw for the eve, and take in a show. Look to The Dow Event Center to join thousands at large-scale events like concerts and Saginaw Spirit OHL hockey games. Or take in a more intimate Dueling Pianos Show (or even the Saginaw Bay Symphony Orchestra) amidst historical charm and grandeur at the Temple Theatre.
Carpe Noctem: Seize the night at Old Town Distillery, featuring craft cocktails handmade with vodka, rum, whiskey, or moonshine, all distilled right on site! And head into Woody's Draught House to order a flight (think Abita Strawberry Harvest Lager and even Blake's El Chavo Mango Habanero hard cider) from 80+ craft brews on tap to try!
Day 2: Out & About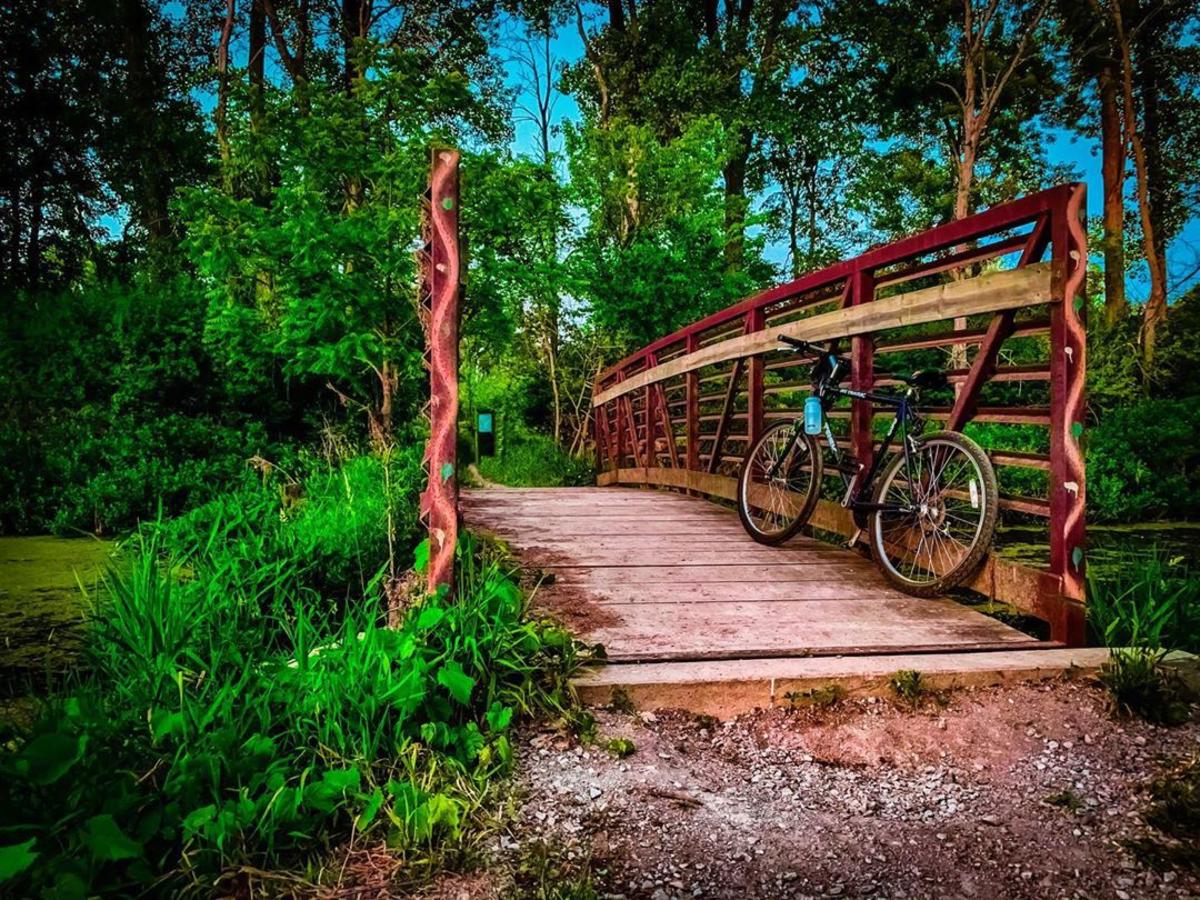 📍Shiawassee National Wildlife Refuge 📷 @lonbon22
Breakfast: Begin your day with eggs & sausage like locals at Fuzzy's Restaurant, or order the Cinnamon French Toast to taste one of the many reasons people return time & again! (Psst. Pick up a loaf of Fuzzy's homemade, iced cinnamon bread to go. You simply must!)
Far Out: Want to get outside, feel the wind in your hair and breathe some fresh air? Plan in advance to hop aboard Johnny Panther Quests Adventure Trips! You'll experience wildlife sightings, a shallow-draft boat and customizable tour, and you'll be guided through the pristine Shiawassee National Wildlife Refuge by the one-and-only Johnny Panther. He calls this glorious land "the Everglades of Michigan", and you'll enjoy every laid-back minute spent with him welcoming you through it. (You could also tootle along the 6.5-mile Wildlife Drive Auto Tour, and experience the Refuge's natural splendor from the comfort of your car, June – October!)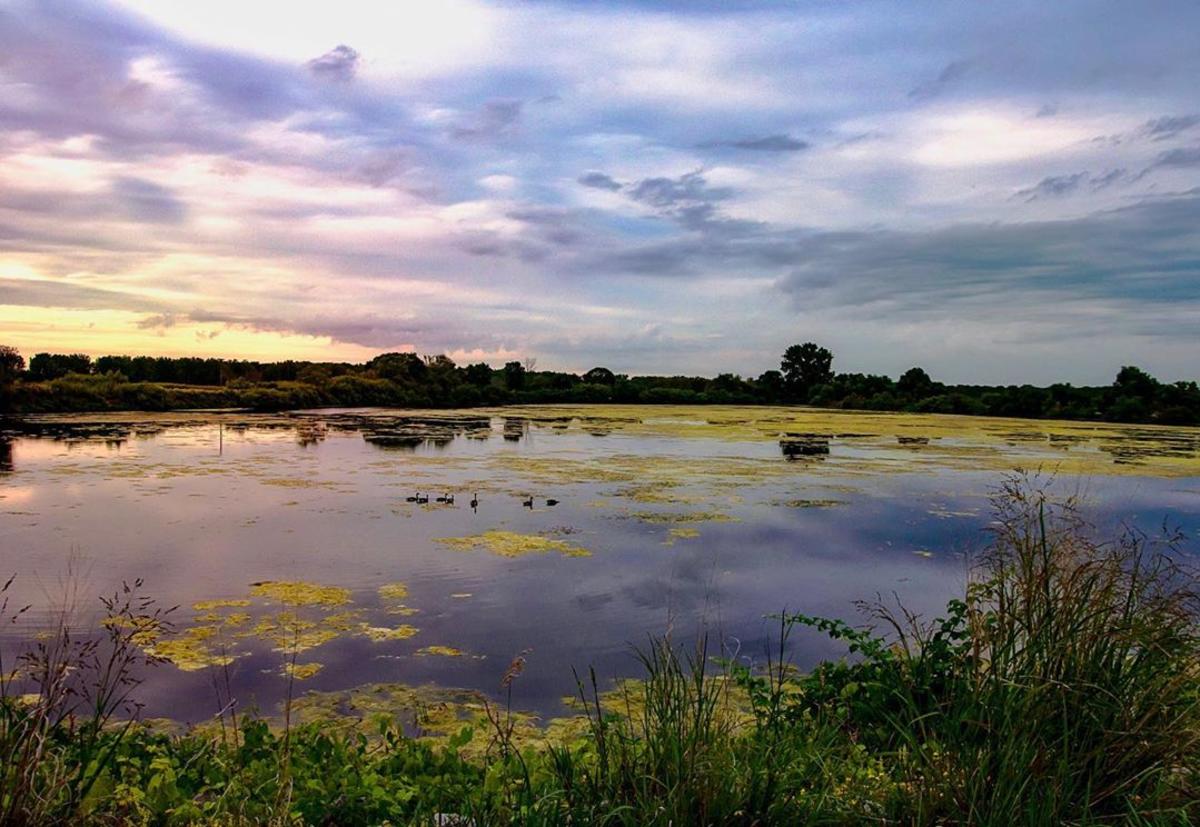 📍Shiawassee National Wildlife Refuge 📷 @ninaneuschuetz
Or take a "country drive" out to Pride & Country Village and shop 'til you drop across six refurbished, pioneer-style buildings dating back to 1890! Hit the General Store for shabby chic to kitchen wares, grab a coffee and eats at the homestyle Deli, and shop the Schoolhouse Boutique for clothing and accessories.
Speaking of which, take a 20-minute trip from Pride & Country to Birch Run Premium Outlets and your weekend will include saving upwards of 65% from more than 100 designer and name-brand outlet stores, including Nike, Columbia, Kate Spade New York, and Pottery Barn!
Lunch: If you're not having a picnic on the water with Johnny Panther (or grabbing lunch at Pride & Country or near the Outlets), Fralia's is a lunch-only spot in Old Town worth sticking around for! Enjoy outstanding deli sandwiches, salads, and homemade soups, and good luck choosing between the Georgia Reuben, Grilled Havarti, or the Goodfella with prosciutto, fresh mozzarella, and more on Focaccia.
Get Creative: Attend a class or book a private session at Board & Brush Creative Studio, the place to be to build on-trend, farmhouse classic, and inspirational pieces of decor for your home. Or, visit Marshall M. Fredericks Sculpture Museum to see a collection of 2,000+ objects spanning the 70-year career of the Detroit-based public sculptor (the gift shop here is exquisite, too!).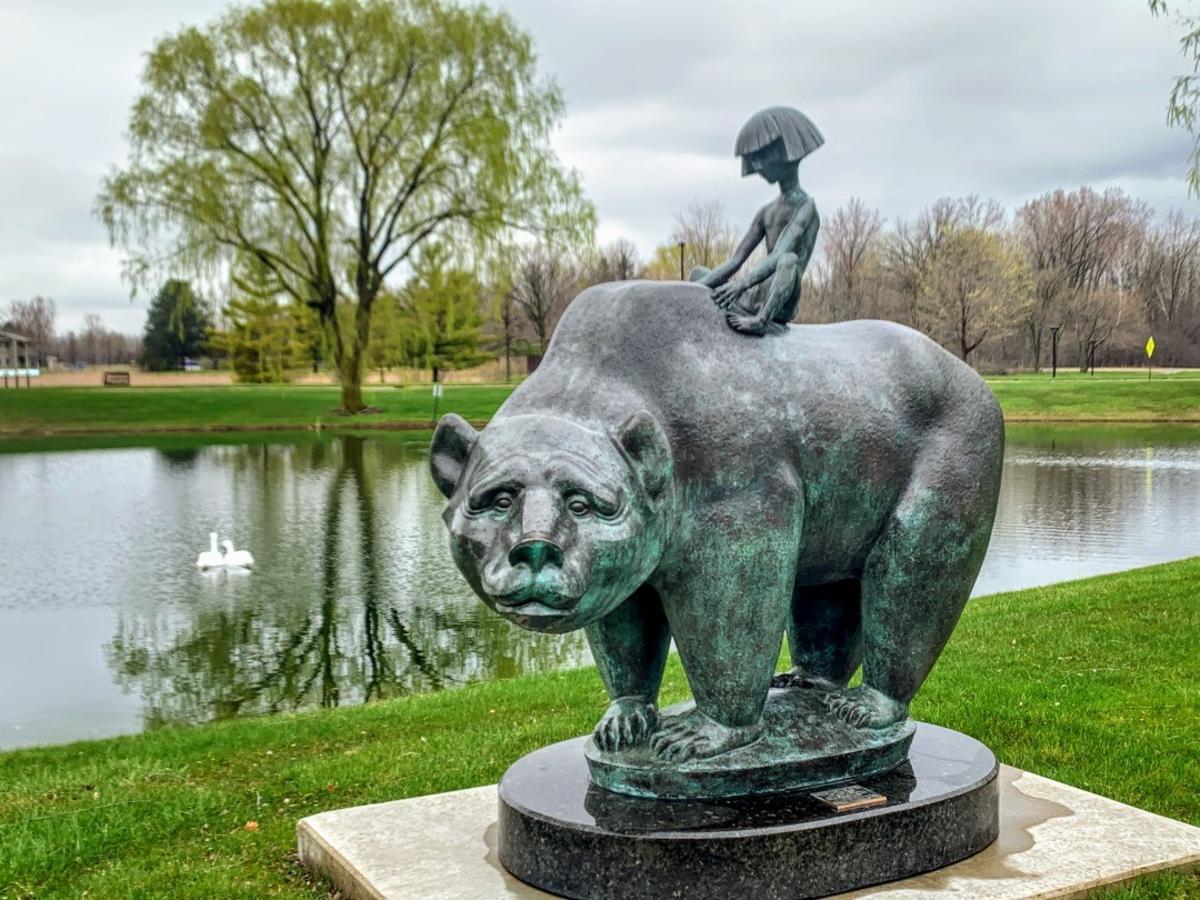 📍Marshall M. Fredericks Sculpture Museum 📷 @mfsmuseum
Dinner: Experience authentic Japanese cuisine, a fresh and abundant sushi bar, and an exciting show with tableside teppanyaki cooking by trained chefs at Genji Japanese Steakhouse.
Into the Eve: Plan to see a play in Old Town at Pit & Balcony Theatre, one of the oldest community theatres in our whole nation. Or see what kind of outdoor concert or festival is happening at Huntington Event Park! Bring your own seating (blankets, lawn chairs) to this 5,500-capacity outdoor amphitheater, and enjoy every bit of this unique experience at the heart of Riverfront Saginaw!
Nighttime: Known for its low-key vibe and inventive brews, see what's on tap at Oracle Brewing Company in Old Town. Try the Dude Where's My Bike? IPA or Passion Over Boredom gose ale. Right next door, head to Liquid Lounge for a full bar, great drink menu, and a nearly endless selection of nighttime-snack sliders. Think: $2 Cowbell, $3 Divine Swine, and even vegetarian Margherita and Falafel sliders for just $2 each!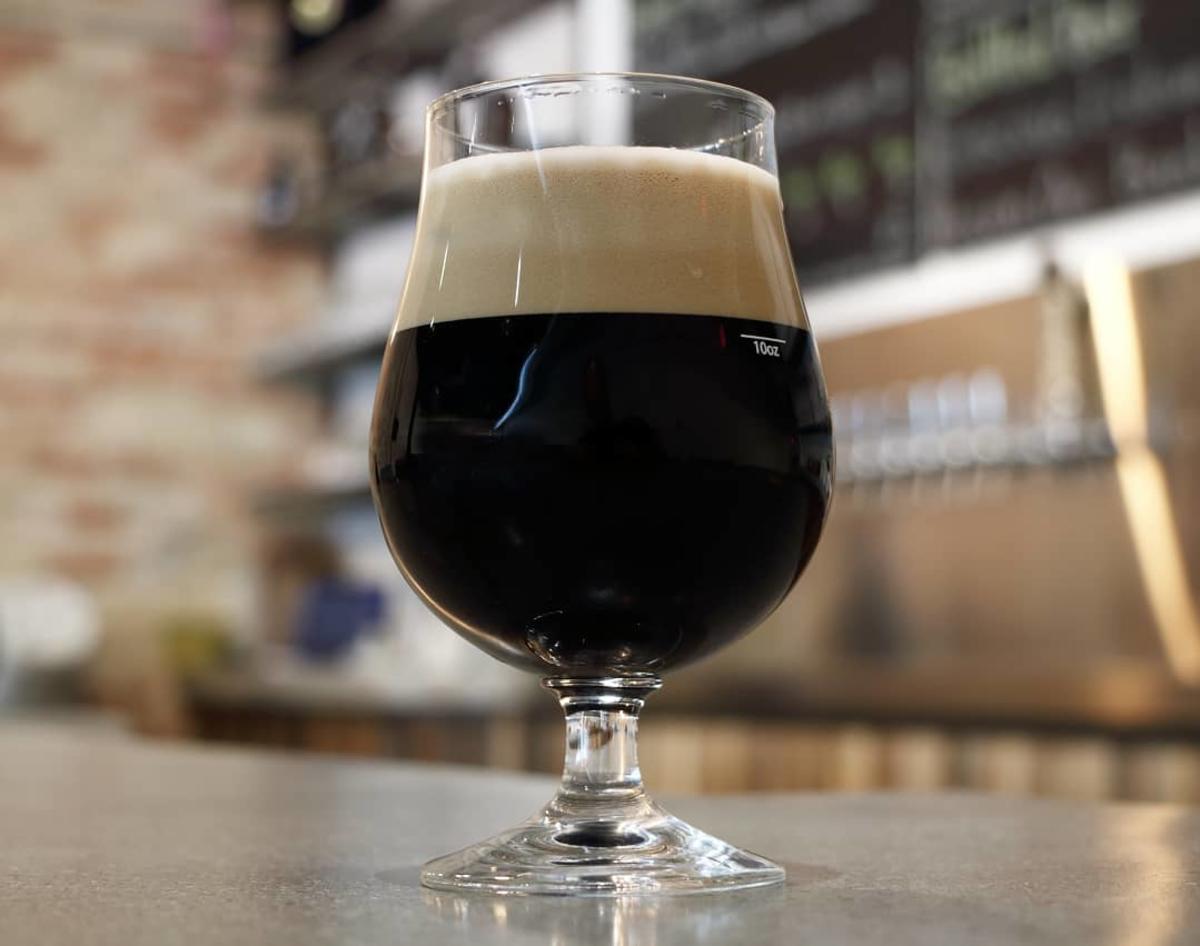 📍Oracle Brewing Company 📷 @oraclebeer
Day 3: Must Brunch
First, Coffee: Head to Old Town's local hotspot, Red Eye Coffeehouse, and grab coffee, tea, and tasty muffins to start your day. Or stop into Dawn of a New Day Coffeehouse & Café for fresh-baked scones and a latte!
For the Fun of It: Head just over the Court Street Bridge and find the huge sign made up of individual, bright, bold letters: S-A-G-I-N-A-W. You can't miss it — and you can't miss your opportunity to take a photo together in front of it! It'll surely be a "framer" and will always remind you of your weekend spent in Saginaw!
Sunday Brunch: Fill up before heading home at Sunday Funday Brunch at Artisan Urban Bistro. Sip on homemade sangria, wine spritzers, or mimosas paired with the Benedict Breakfast Pizza or Blueplate Brunch Pasta. Or head out of town a touch to the Mountain View Restaurant inside Kathleen's at Apple Mountain in Freeland. Brunch on made-to-order breakfast classics or choose the Chef's feature (and be sure to share one of their $10 Mimosa Carafes)!
---
As you head out of town, recognize you've enjoyed a wonderful weekend in Saginaw and you've seen first-hand why locals call it "Saginawesome"!
---