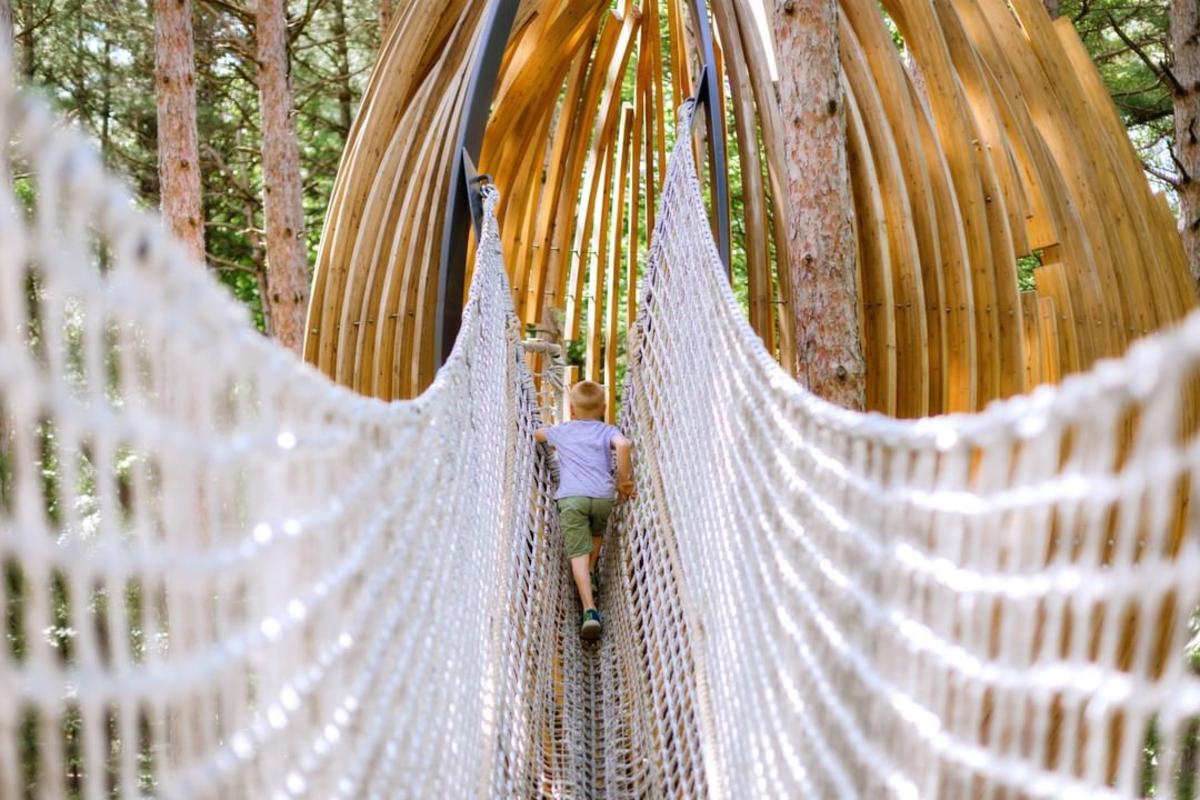 📍Whiting Forest of Dow Gardens 📷 @sallyannrudy
---
Leaves piled high like mountains (begging little feet to jump right in), patches full of oversized pumpkins, and orchard trees dotted with tart, juicy apples: autumn turns the Great Lakes Bay into a cool & colorful playground.
But, here, a perfect fall day with the kids doesn't end with orchards & farms. It takes you all four stories high in the forest, travels 10,000 acres deep into the awesome wilderness, and stretches as far as their tiny eyes can see — covering absolutely everything in color!
---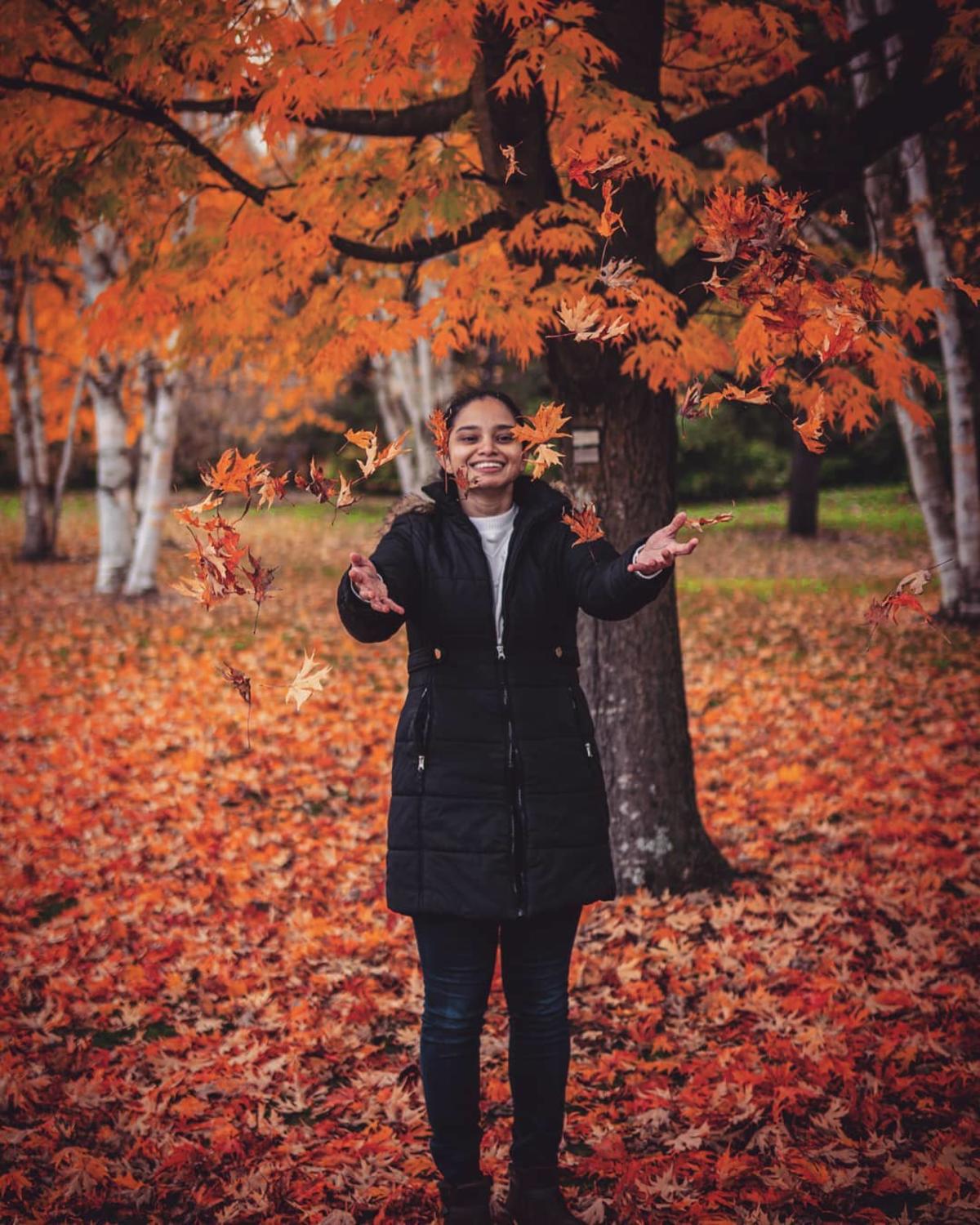 📍Whiting Forest of Dow Gardens 📷 @_dineshdon
---
---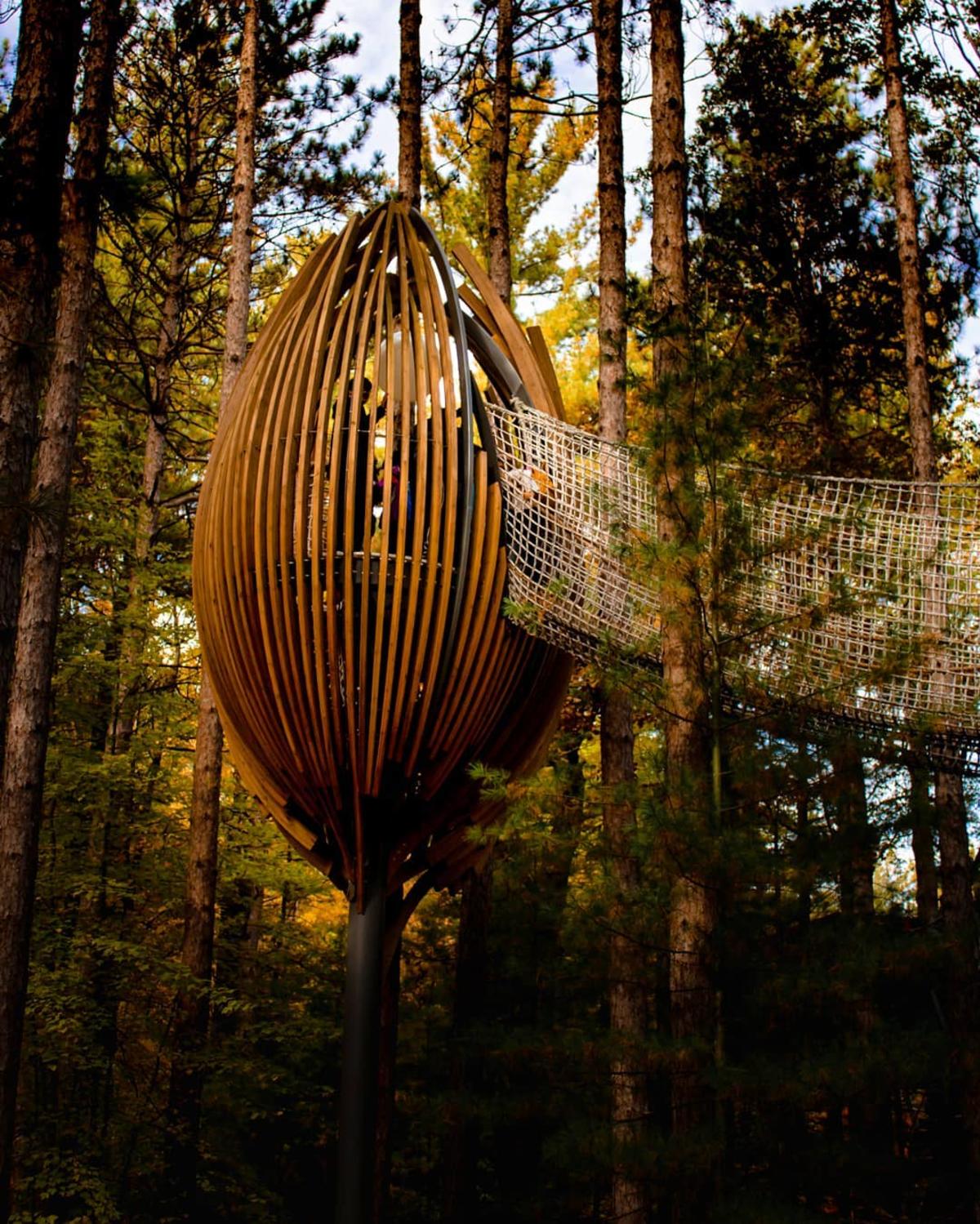 📍Whiting Forest of Dow Gardens 📷 @blackmarkmedia
Find Adventure in Gardens & Forest
Take the whole family through a tunnel of trees — and travel the country's longest canopy walk — with a visit to Dow Gardens and its dreamy Whiting Forest. Here, the kids can explore colorful gardens, run wild on a whimsical playground, roll around in cargo net hammocks stretched between the treetops, and connect with nature at every twist and turn. Stand on the glass-floored overlook together — perched four stories high above ground — and pose for a family photo so you'll always remember your epic day in the trees!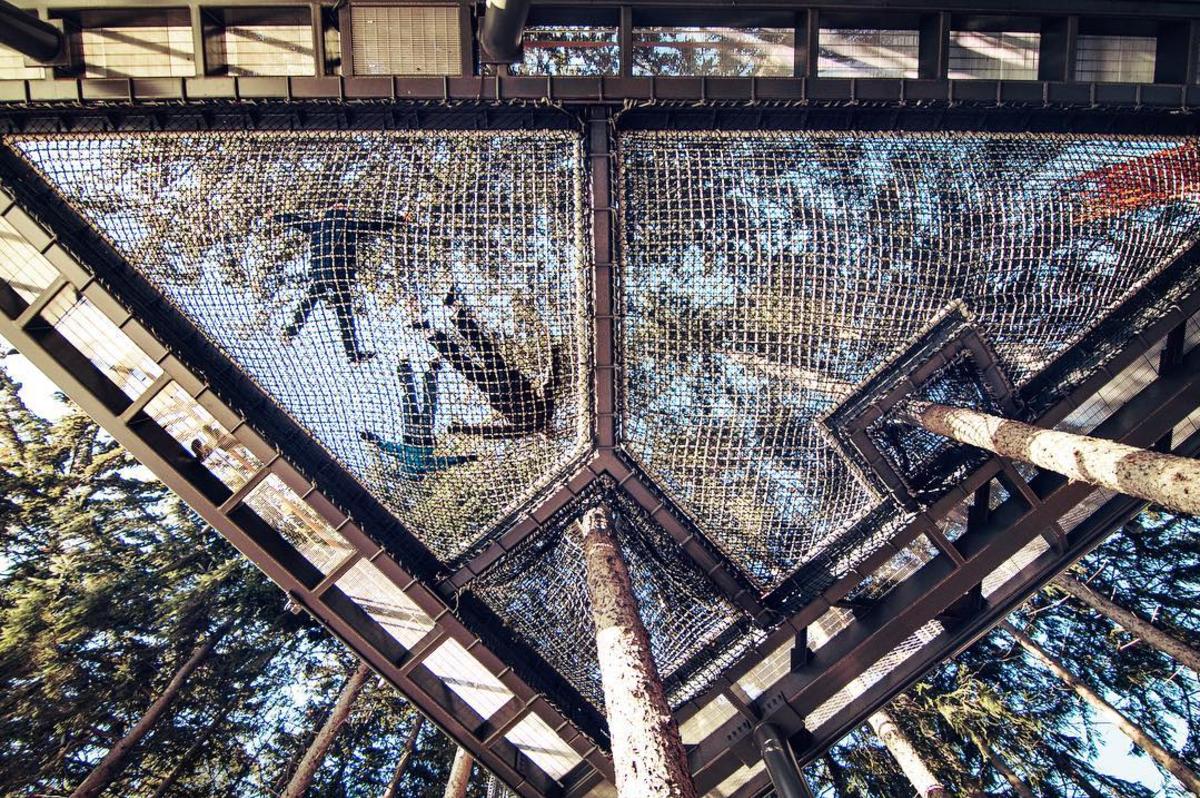 📍Whiting Forest of Dow Gardens 📷 @_tomhughes._
Play in the Awesome Wilderness
For (safe) up-close wildlife encounters — like Bald Eagles nesting and deer drinking from streams — a color tour through the Shiawassee National Wildlife Refuge is just the thing! Join Johnny Panther Quests on a boat tour custom-built for your crew, or wind along the 6.5-mile Wildlife Drive from the comfort of the family car. And, at Midland's Chippewa Nature Center, there's still more natural wonder to explore — on 19 miles of tree-lined trails, topped off by a visit to the log cabin Homestead Farm.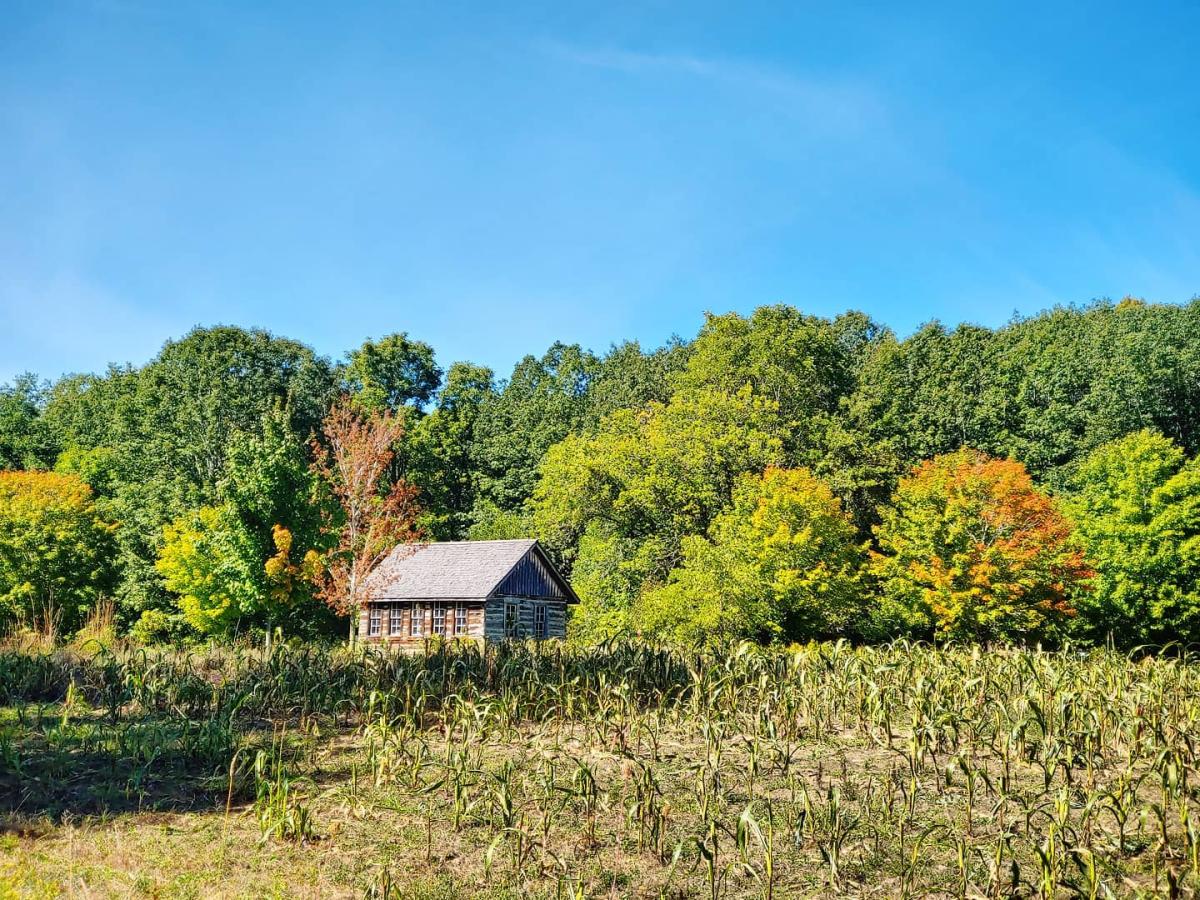 📍Chippewa Nature Center 📷 @megsymarie13
Find Fresh Fun at Apple Orchards
Sticky, cinnamon-sugared hands from donuts fresh out of the fryer; just-pressed cider; and gigantic, gooey caramel apples: could there be a sweeter ending to a perfect fall day spent with family? Head to one of our apple orchards (the smells alone will pull you in) and find out for yourself!
Try two local favorites — Leaman's Green Applebarn and Bayne's Apple Valley Farm — for treats like caramel apples, cider donuts, cider slushies, cider sundaes, and (of course) plain, fresh cider. The best part? They're just four miles apart, so you can squeeze even more goodness into one trip!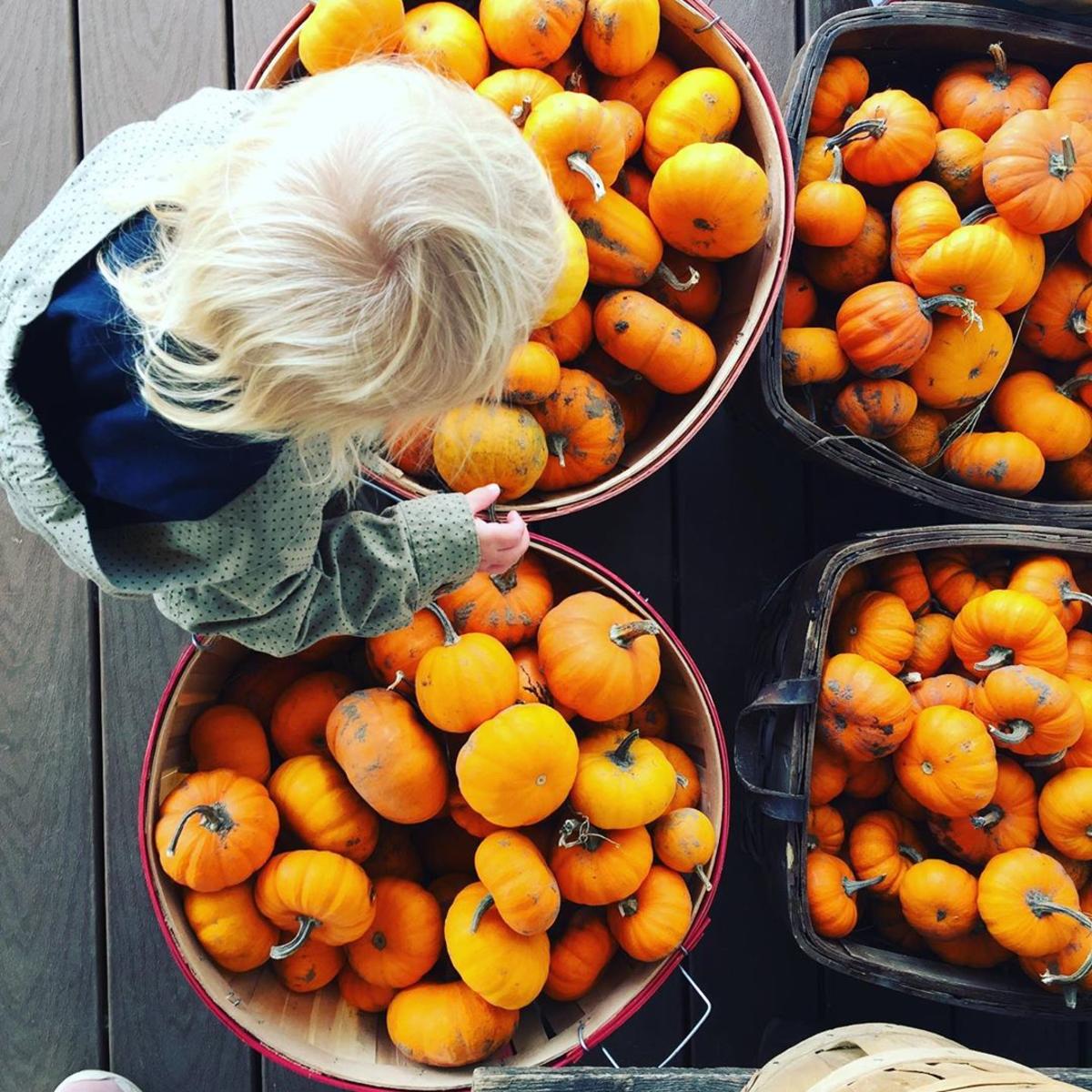 📍Leaman's Green Applebarn 📷 @shineonsunfish
Pick at Pumpkin Patches
Spend an afternoon picking from huge pumpkins and funky gourds at Johnson's Giant Pumpkins in Saginaw or Grandma's Pumpkin Patch in Midland. Both have corn mazes — and adorable farm animals — and both will set you up with cool souvenirs to carve with the kids at home! Or, head to Tomac Pumpkins in Chesaning, where the kids can choose from 200+ varieties grown on a fourth-generation, family-owned farm.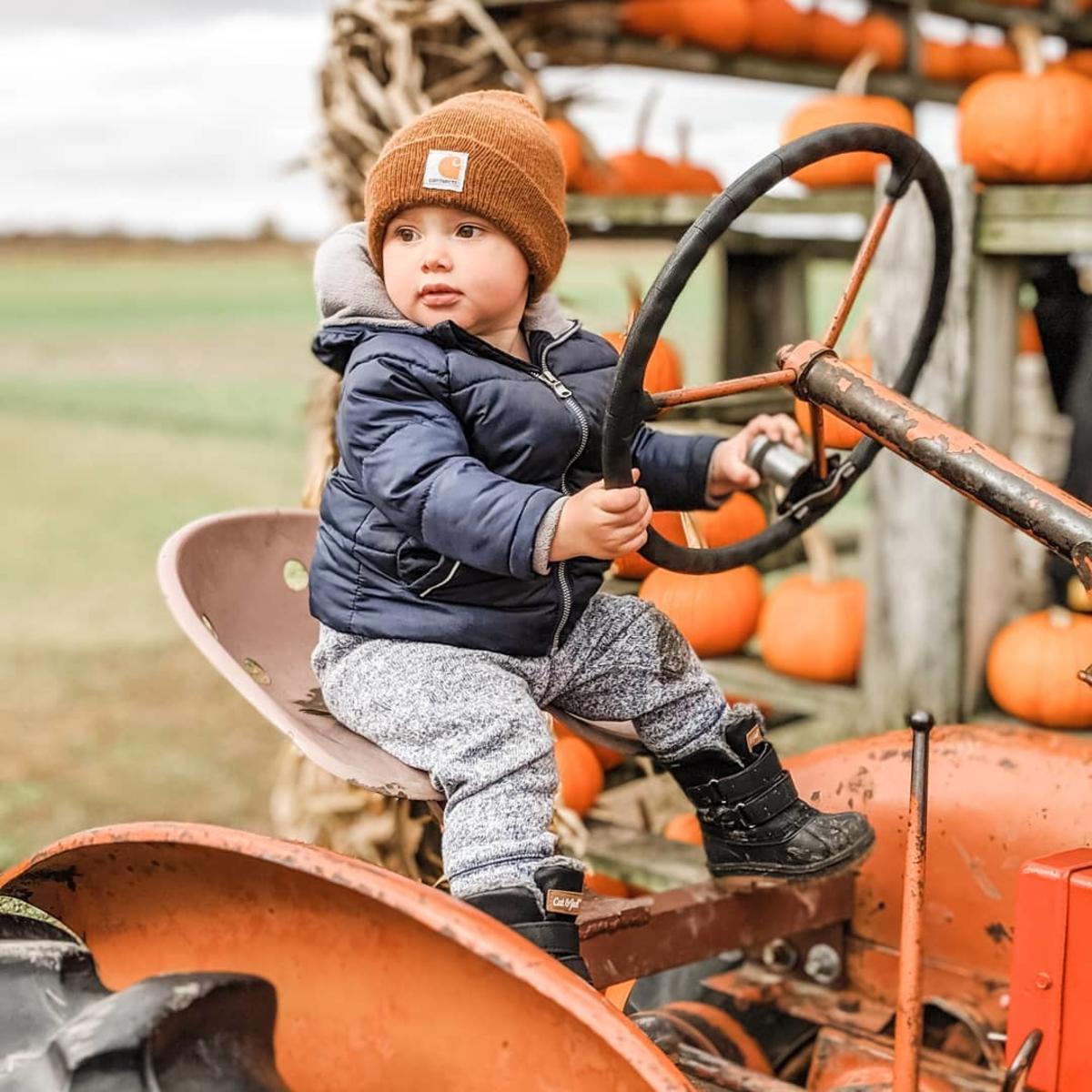 📍Johnson's Giant Pumpkins 📷 @lovethewolfgrams
Go for Fun on the Farm
See a real-life, working Centennial Farm — with the chance to pet, feed, and even snuggle some animals — when you bring the kids to the big blue barns on Grandpa Tiny's Farm in Frankenmuth! After, let the kids pick their own pumpkins, sunflowers, and lavender (and enjoy the smells the whole way home).
📍Grandpa Tiny's Farm 📷 @k_bier_h
Conquer the Corn Mazes
Wind through a sea of golden stalks (maybe at the golden hour!) with your little ones in tow. Each offering something extra-special, try any of these mazes for a fun family challenge: Johnson's Giant Pumpkins in Saginaw, Leaman's Green Applebarn in Freeland, Frankenmuth Corn Maze and Grandpa Tiny's Farm in Frankenmuth, or Grandma's Pumpkin Patch in Midland.
Swing Through the Forest
Take climbing trees to a whole new level — and even higher heights — when you bring the kids to brave six unique courses at Frankenmuth Aerial Park! Ages seven & up can zipline and climb here — and anyone sitting it out can cheer from comfortable benches on the grounds.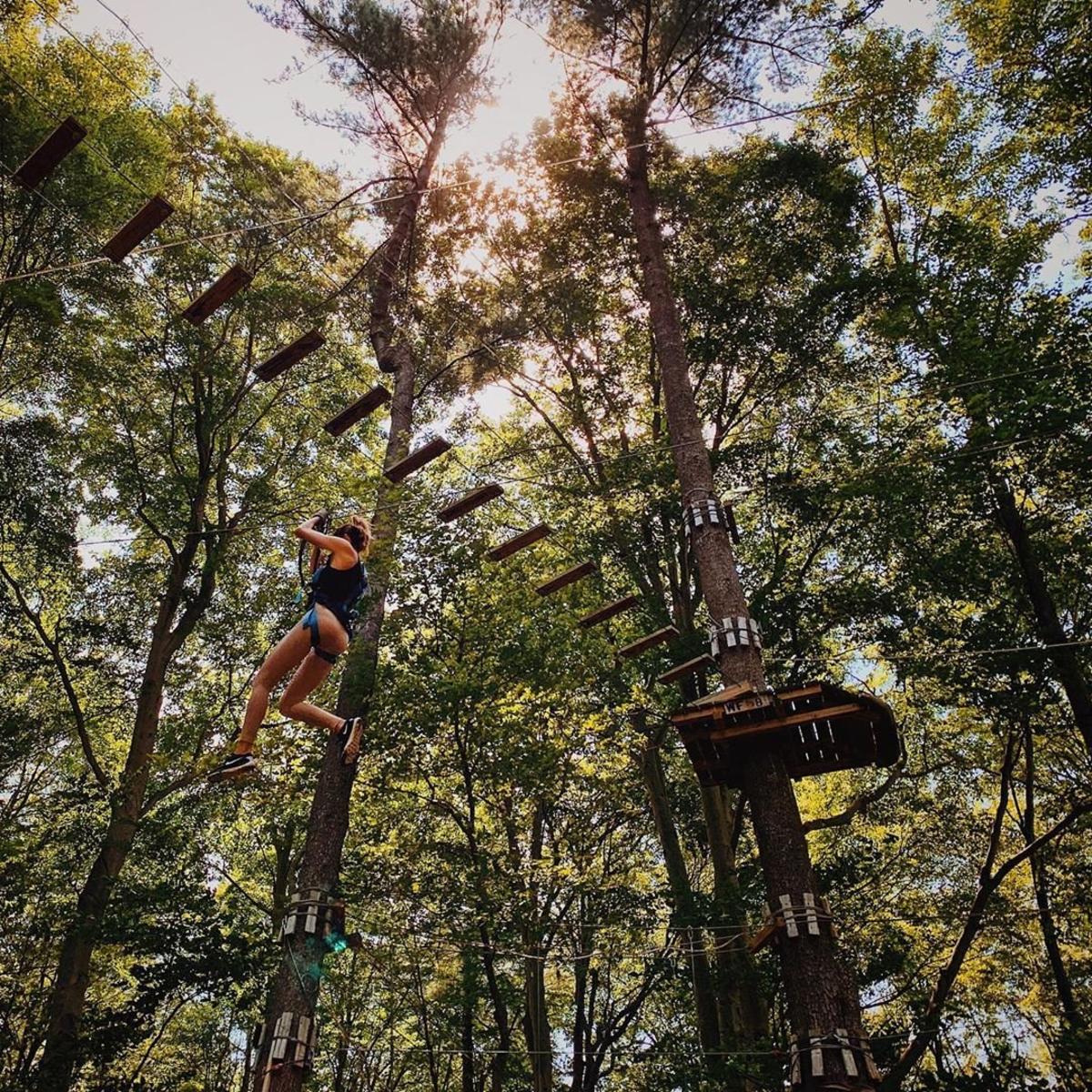 📍Frankenmuth Aerial Park 📷 @ashsmithphoto
Go Sailing with Donuts & Cider
Sailing not your first idea of a fall family outing? Prepare to be surprised, because BaySail's Autumn Color Tour River Cruises are exactly that: fun for parents and kids! And if the big, billowing sails of the towering tall ships aren't enough to convince the kids how cool this outing is? The yummy donuts and warm apple cider served on-board surely will!
Share Campfire Stories
Sleeping bags spread out under starry skies and s'mores by the crackling fire: there's no better way to reconnect than on a family camping trip! And from one of "The 20 Best State Parks in Michigan" to spots that'll put you right by incredible fishing, we've staked out the best family campgrounds around.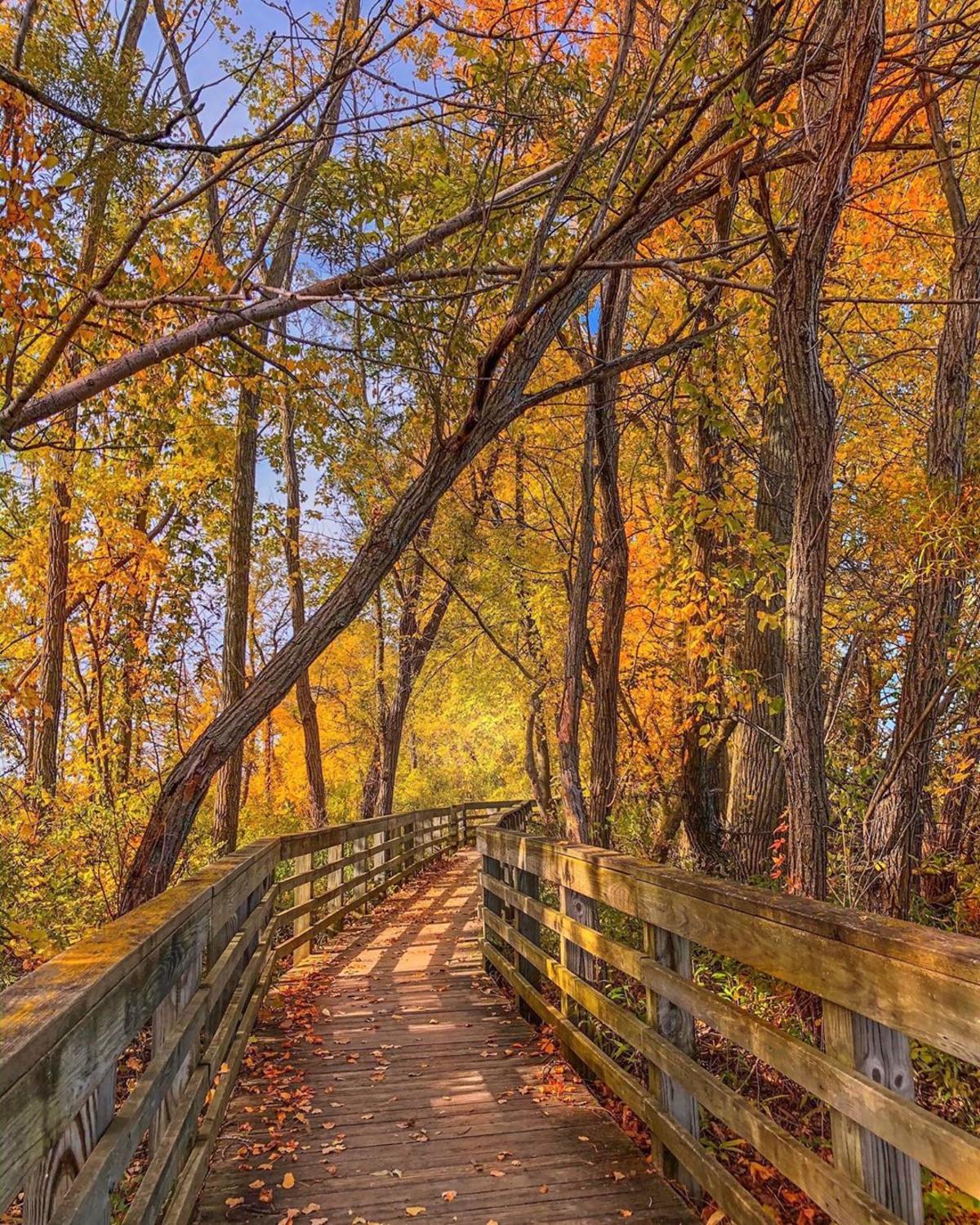 📍Bay City State Park 📷 @dee_dorsey
Find Inexpensive Fun for Four
For a fun fall outing on (not in) the water, rent an AquaCycle from Frankenmuth FunShips. Just $20 for a family of four, these paddleboats will take you through Frankenmuth's fall color — and right by sights like the Bavarian Inn Holz Brücke wooden bridge and River Place waterfalls.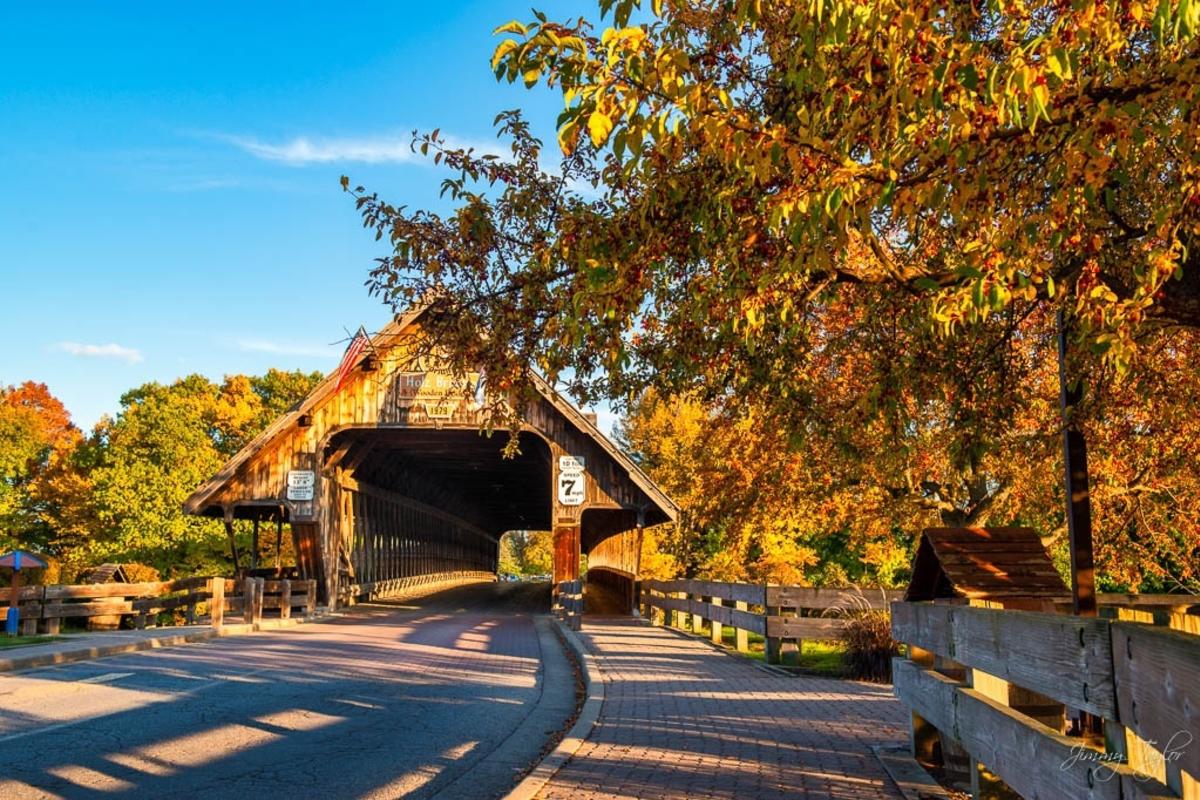 📍Frankenmuth Bavarian Inn Holz Brucke 📷 @jimmytaylorphoto
Explore Two Incredible Zoos
Get up close to more than 150 animals at the Saginaw Children's Zoo (like adorable African penguins and a too-cute, two-toed sloth!), or see a Reptile Sanctuary and Rainforest Experience at Wilderness Trails Zoo in Birch Run. Actually, try each for two totally different, wild experiences!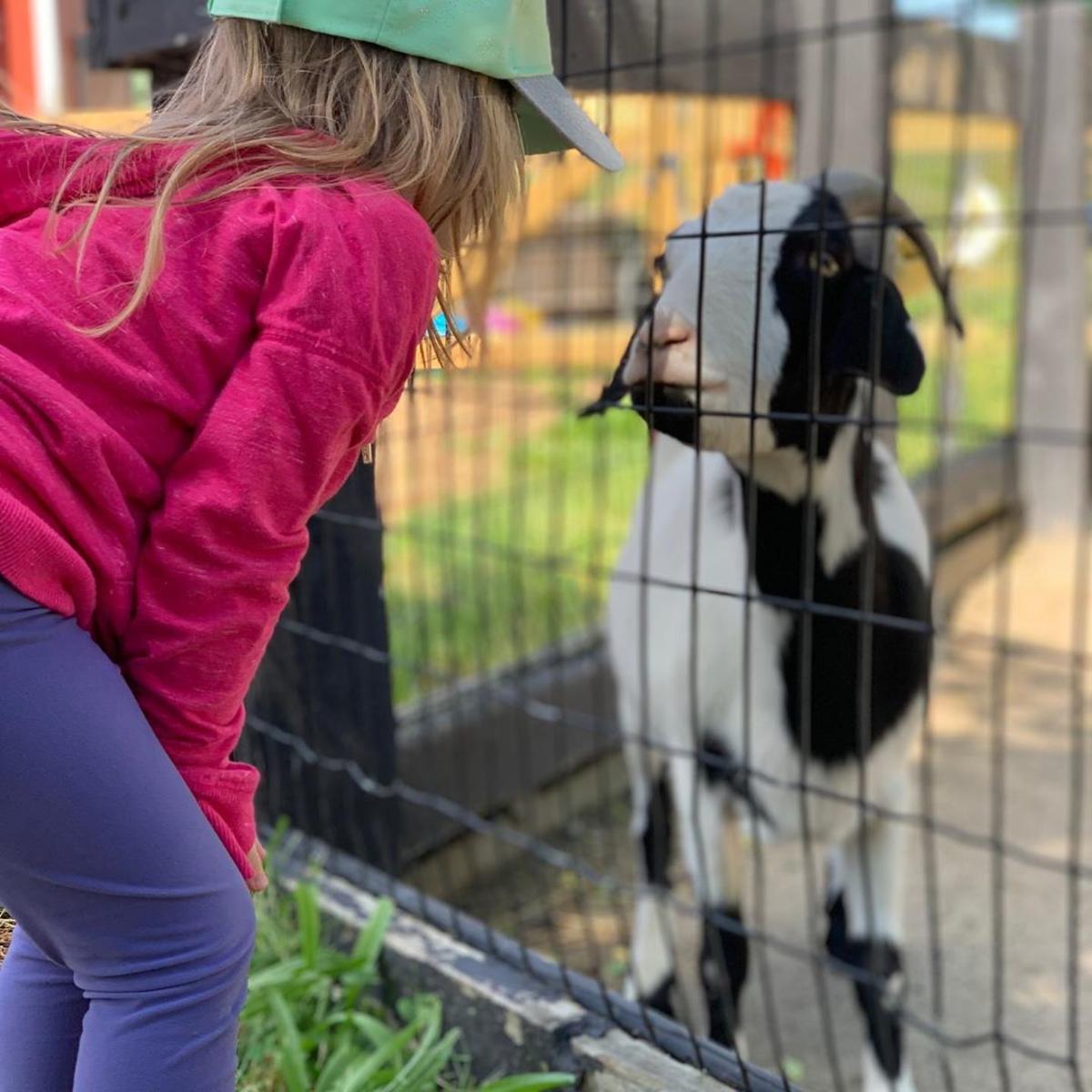 📍Saginaw Children's Zoo 📷 @thekatierex
Rent Tandem Rides
Whether you'll paddle in tandem crafts from a local kayak rental or pedal on tandem rides from bike shops like Ray's or Jack's — our peaceful waterways and winding trails are perfect for some family time. Or, rent from PedAle Trolley in Frankenmuth for a Circle Cruiser where up to six can pedal one circular bike together!