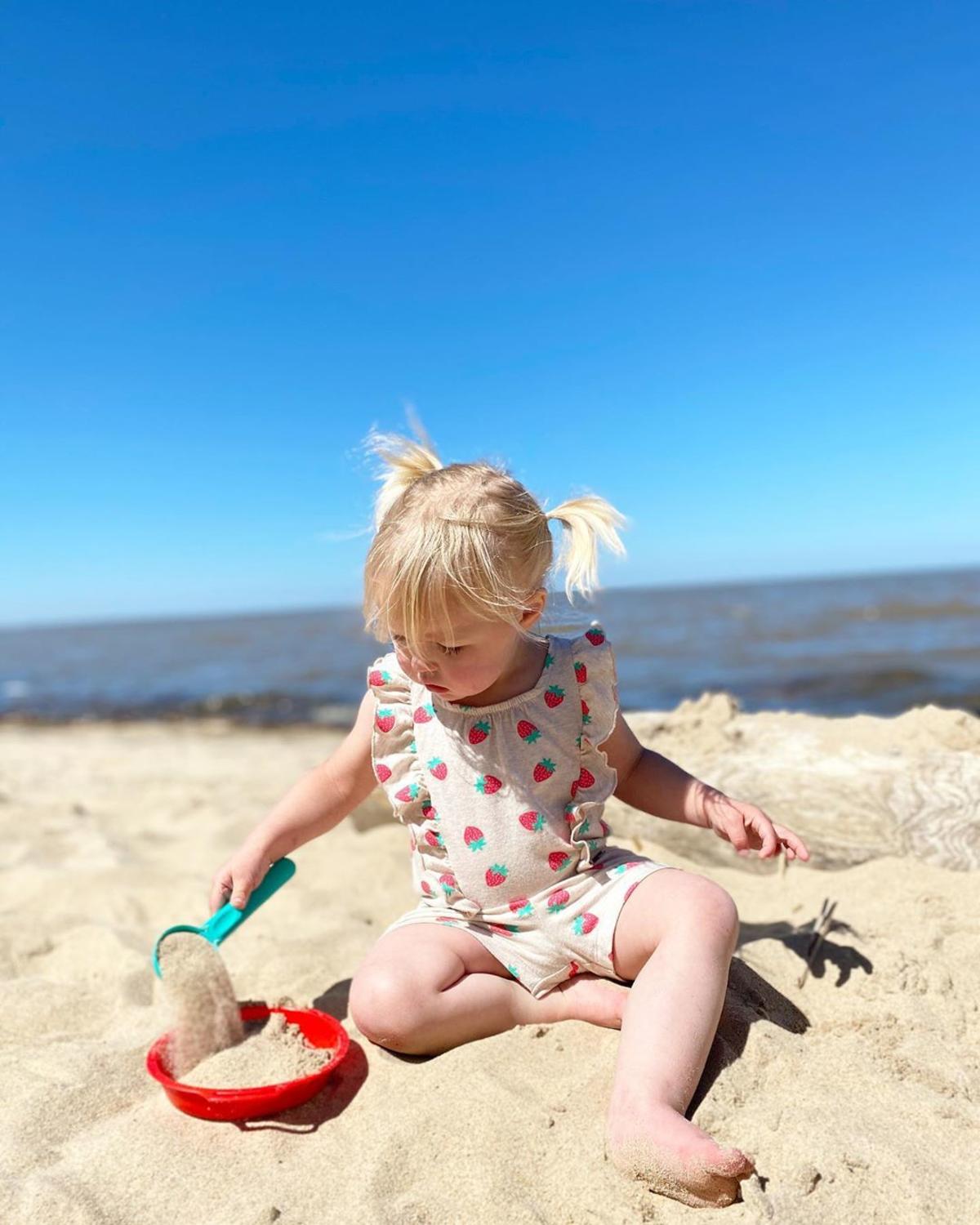 📍Bay City State Park 📷 @shineonsunfish
---
When the kids have been cooped up for way too long and what you really need is a weekend away together, the answer is here, families: on uncrowded beaches and mellow bike rides — at zoos and on ziplines — even four stories high on a forest canopy walk!
So, when you're ready to show the whole family a great time, pack up the car and get to the Great Lakes Bay — for a summer family vacation in Michigan that's affordable and unforgettable.
---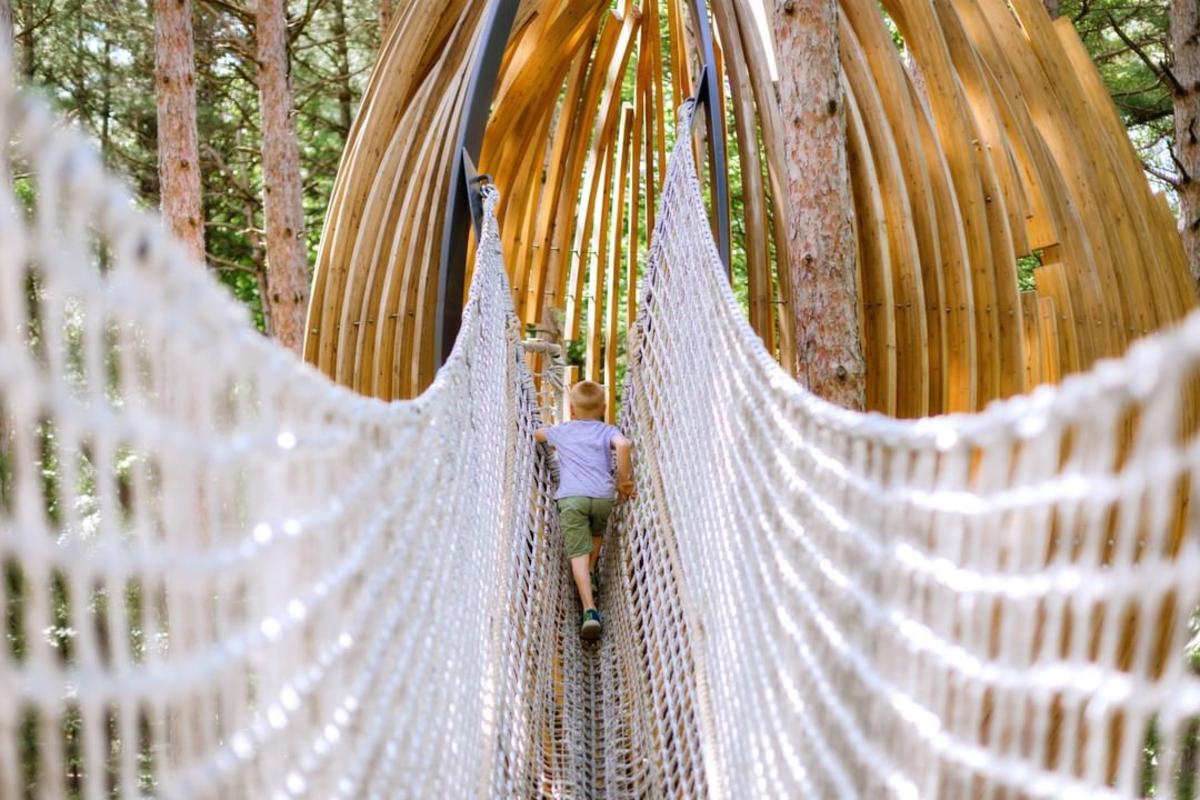 📍Whiting Forest of Dow Gardens 📷 @sallyannrudy
Explore Forest & Gardens
For a chance to take the kids four stories high in the treetops, who wouldn't want to visit the $20-million masterpiece that is Whiting Forest of Dow Gardens in Midland? The longest canopy walk in the U.S., this gem goes beyond their wildest dreams — with cargo net hammocks stretched between treetops and a glass-floored overlook high above an orchard. And to top it all off? An almost-14,000-square-foot playground and acres upon acres of colorful gardens to roam!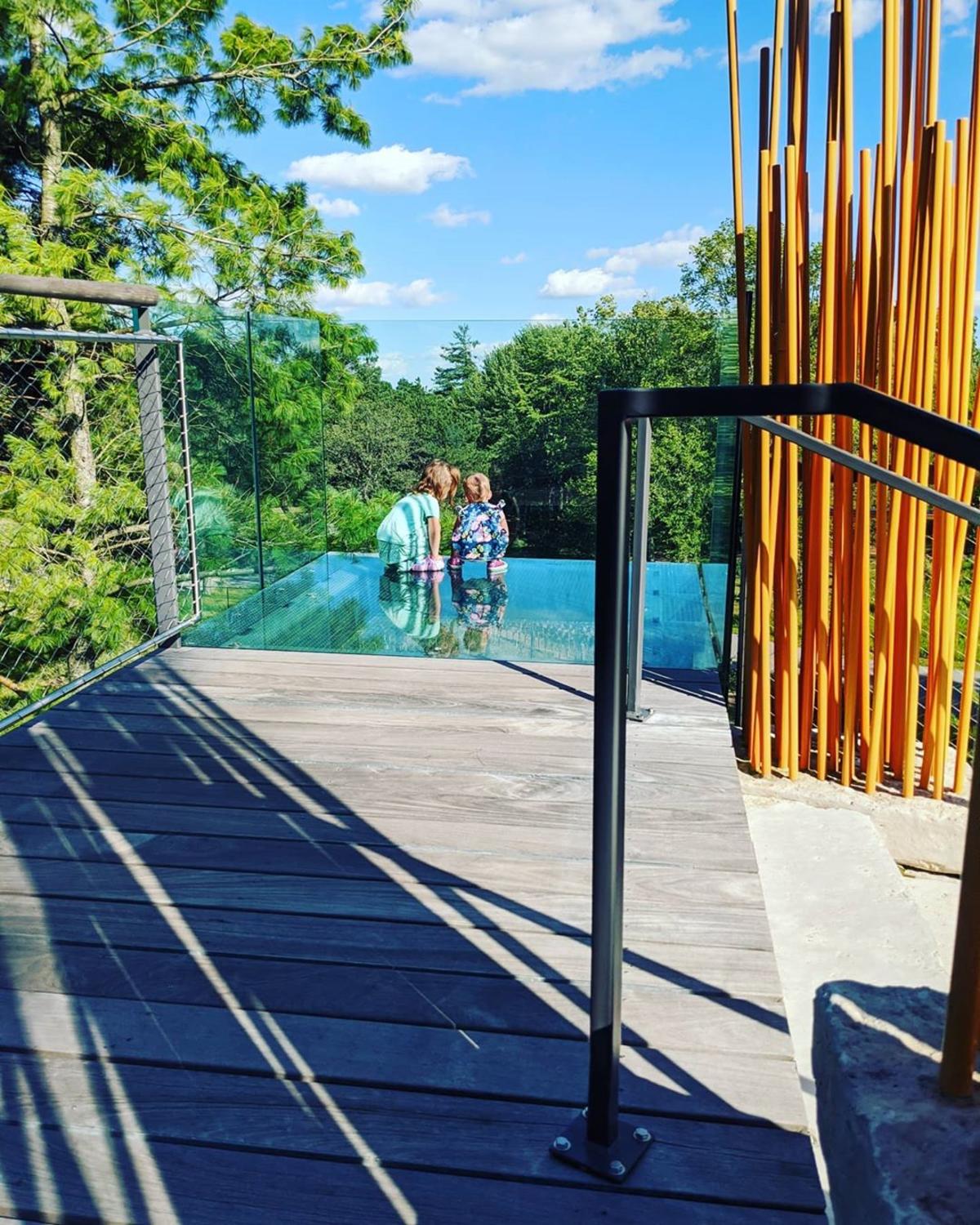 📍Whiting Forest of Dow Gardens 📷 @jenniferrussell1105
Find Cheap Fun for Four
For paddleboating fun in Frankenmuth that's just 20 bucks for four, rent AquaCycles from Frankenmuth FunShips. (Seeing everyone's faces light up when you boat by the Bavarian Inn Holz Brücke and iconic River Place waterfalls just takes this whole experience over the top!)
Make it a Beach Day
When you think "beaches" in the Great Lakes Bay, don't think crowded sand, saltwater, and sharks! Instead, picture this: sparkling freshwaters; natural, sandy shoreline just made for building sandcastles; and plenty of spots to boat, fish, picnic, and paddle. With one of "The 20 Best Michigan State Parks" in Bay City and William H. Haithco Recreation Area in Saginaw — make it a weekend so you can spend a whole day at each!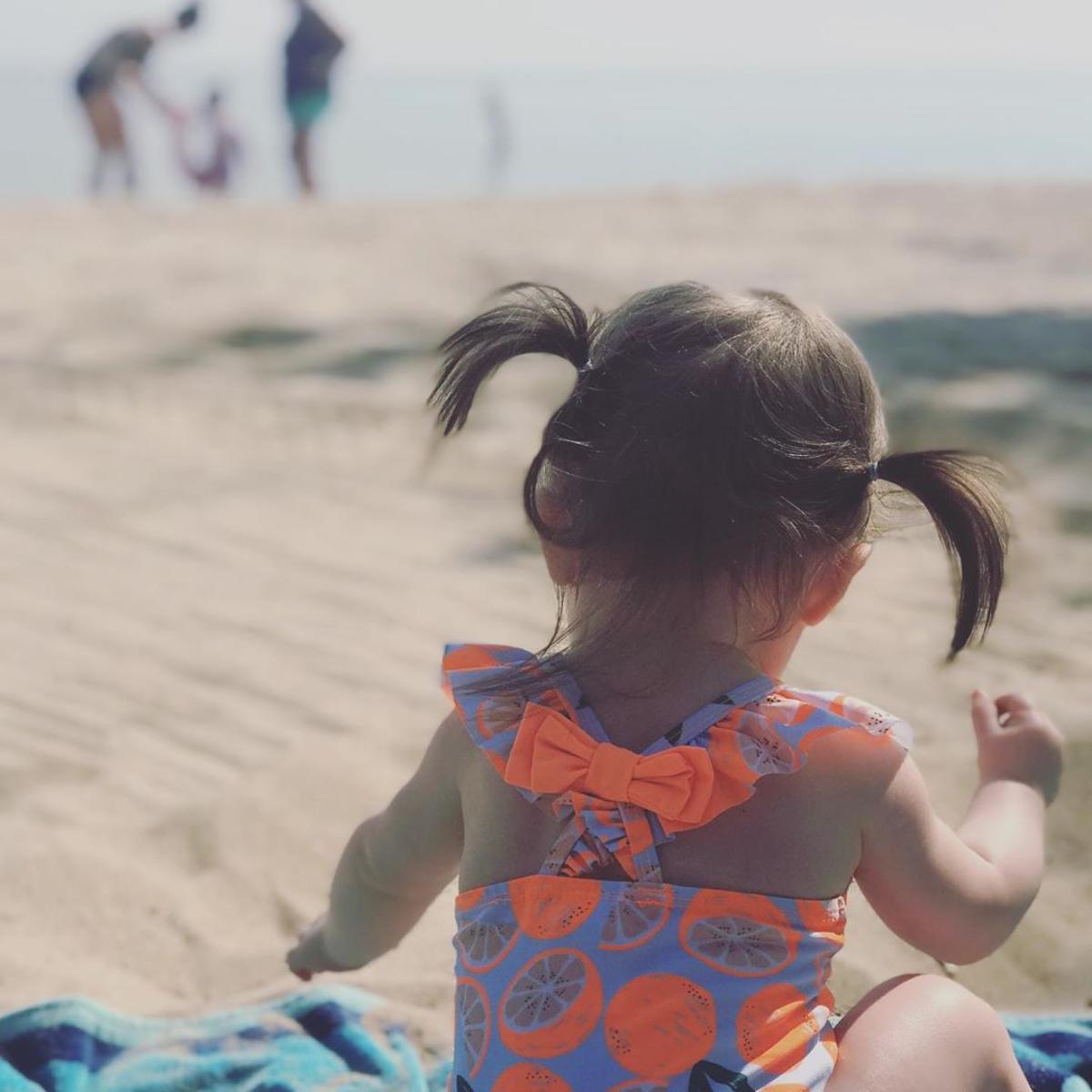 📍Bay City State Park 📷 @nikkileesnow
Try Family Freshwater Sailing
Sailing Lake Huron's Saginaw Bay on a towering tall ship with beautiful, billowing white sails? It's a family-friendly outing, if you can believe it! Bring all aboard for a Sunset Sail with BaySail, and give the kids a hands-on experience they'll always remember.
Zipline & Climb
Zipping through the trees at lightning speed? It's a thrill unlike any other, and one that Frankenmuth Aerial Park delivers! Ages seven & up can zipline and climb along six ropes courses — and anyone opting to sit this one out can watch safely (for free) from the ground. (Hint: consider Twilight Climbs or Glow Nights if you'd rather skip the mid-day summer heat!)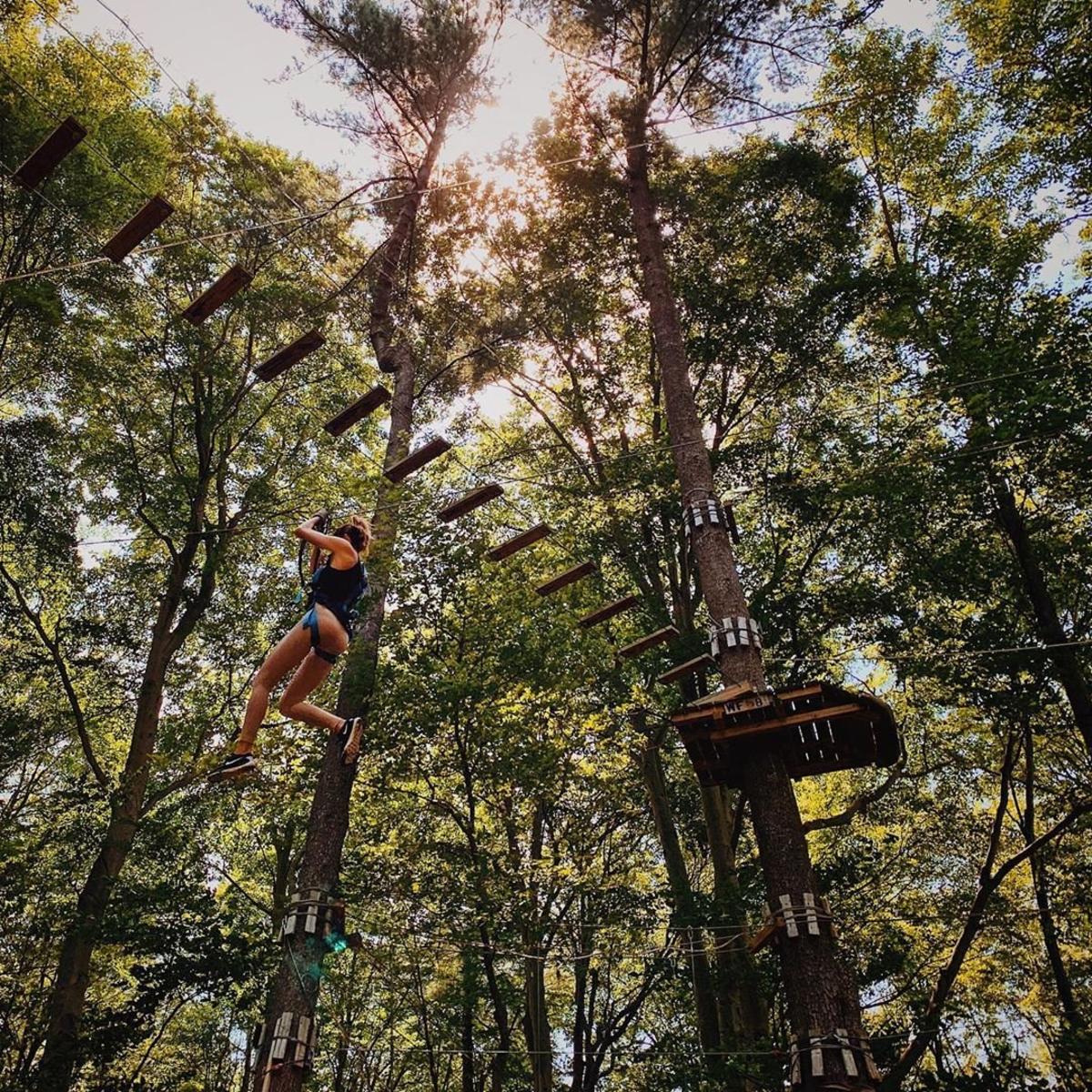 📍Frankenmuth Aerial Park 📷 @ashsmithphoto
Go Wildlife Spotting
The Shiawassee National Wildlife Refuge? It's 10,000 acres of awesome wilderness — whether you're boating with Johnny Panther Quests, or cruising along its Wildlife Drive from the comfort of the family car. Keep your eyes peeled for bald eagles, egrets, American white pelicans, and so many more!
Try Two Zoos
Meet and greet more than 150 animals at the Saginaw Children's Zoo — from African penguins to a Hoffman's two-toed sloth — and stop by the Kona Ice kiosk for a cool treat! Or, enjoy a Reptile Sanctuary and Rainforest Experience at Wilderness Trails Zoo in Birch Run.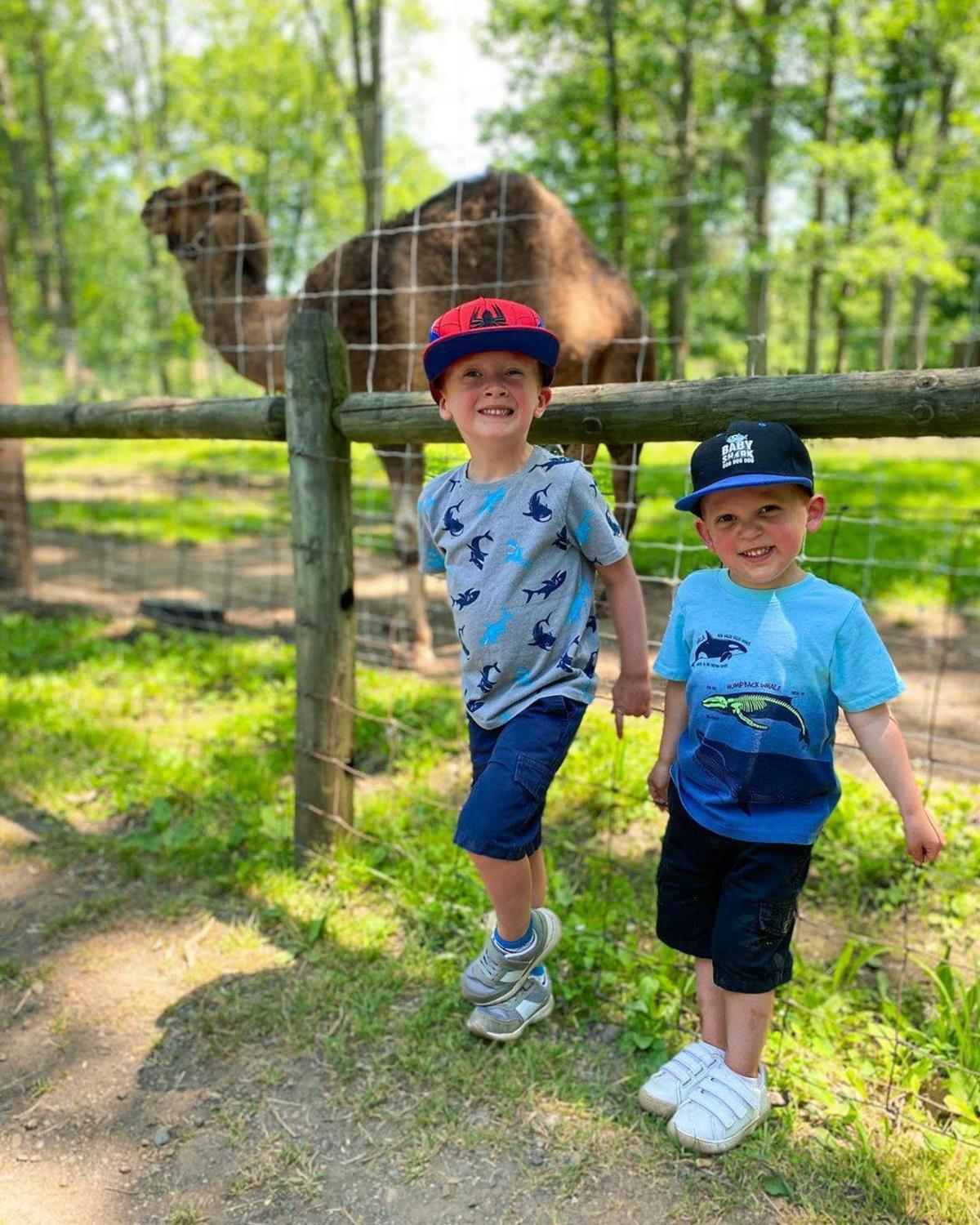 📍Wilderness Trails Zoo 📷 @toni_hoop
Have Mega Fun with Mini-Golf
Tee up for the family trophy at any of four outdoor mini-golf courses — Kokomo's in Saginaw and Alpine Mountain in Birch Run (both have bumper boats, too!) or Buoy 18 and Dutch Village Adventure Park in Bay City.
Roll Through Town Together
Biking by all the iconic sights in Frankenmuth is a go-to summertime classic. But, seeing it all from the Circle Cruiser (a circular bike where you'll all face each other while pedaling)? Those are good times you can only have with PedAle Trolley! Our bike shops have tuned-up rides for you, too — whether you're renting single or tandem styles from Jack's Bicycle Shop in Bay City or Ray's Bike Shop in Downtown Midland, Midland City Forest, and Bay City.