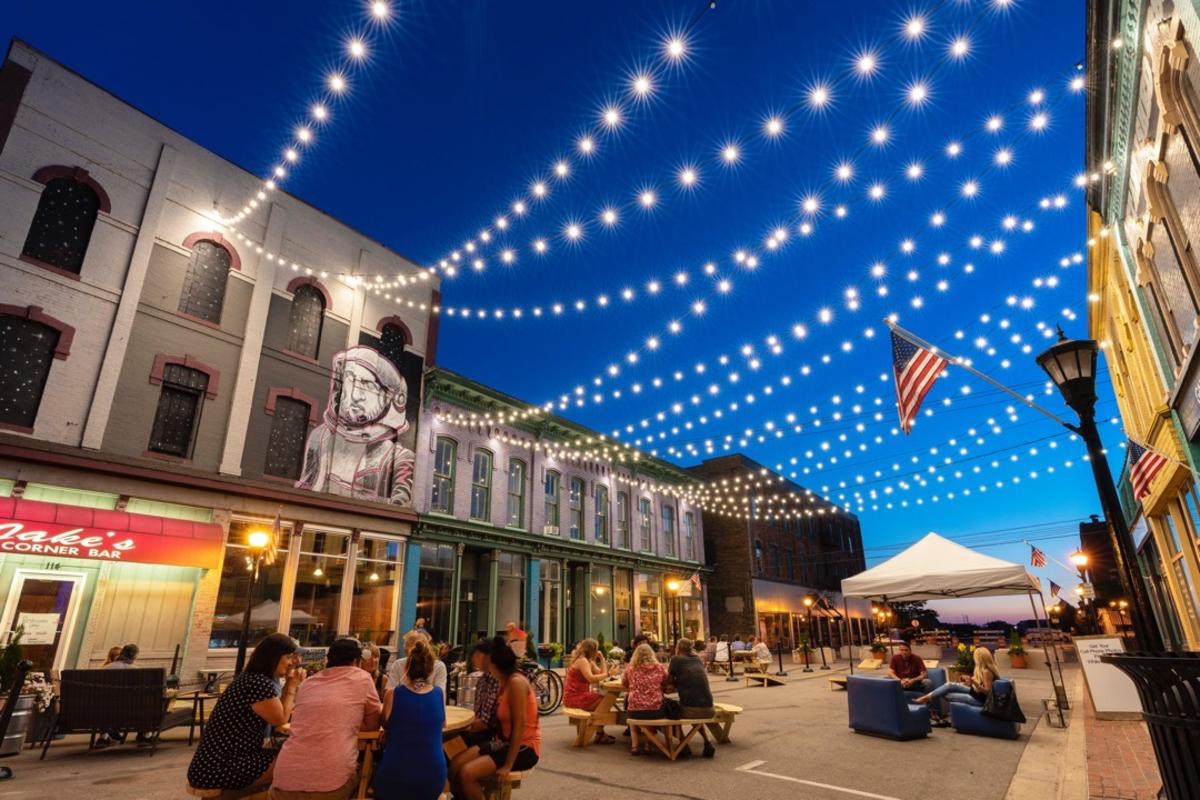 📍Third Street Star Bridge 📷 @jeffcaverlyphotography
---
Looking for fun things to do in Bay City, Michigan without the kids? Spend your days precisely as planned below or use this as a starting point and let serendipity step in — or a bit of both!
---
📍Friendship Ring at Wenonah Park 📷 @jeffcaverlyphotography
With distinct neighborhoods and unique spots to explore, Bay City, Michigan is a waterfront playground of possibilities. Shop antique epicenters to artisan boutiques, sample eclectic coffee shops and markets, belly up at a few craft breweries, and even board a tall ship schooner to sail underneath the stars! It's all available (and ready when you are) on your kid-free weekend in Bay City!
Day 1: Head Downtown
---
Spend your first day in Downtown Bay City — where historic charm, jaw-dropping waterfront views, and opportunities abound all within a few walkable city blocks!
---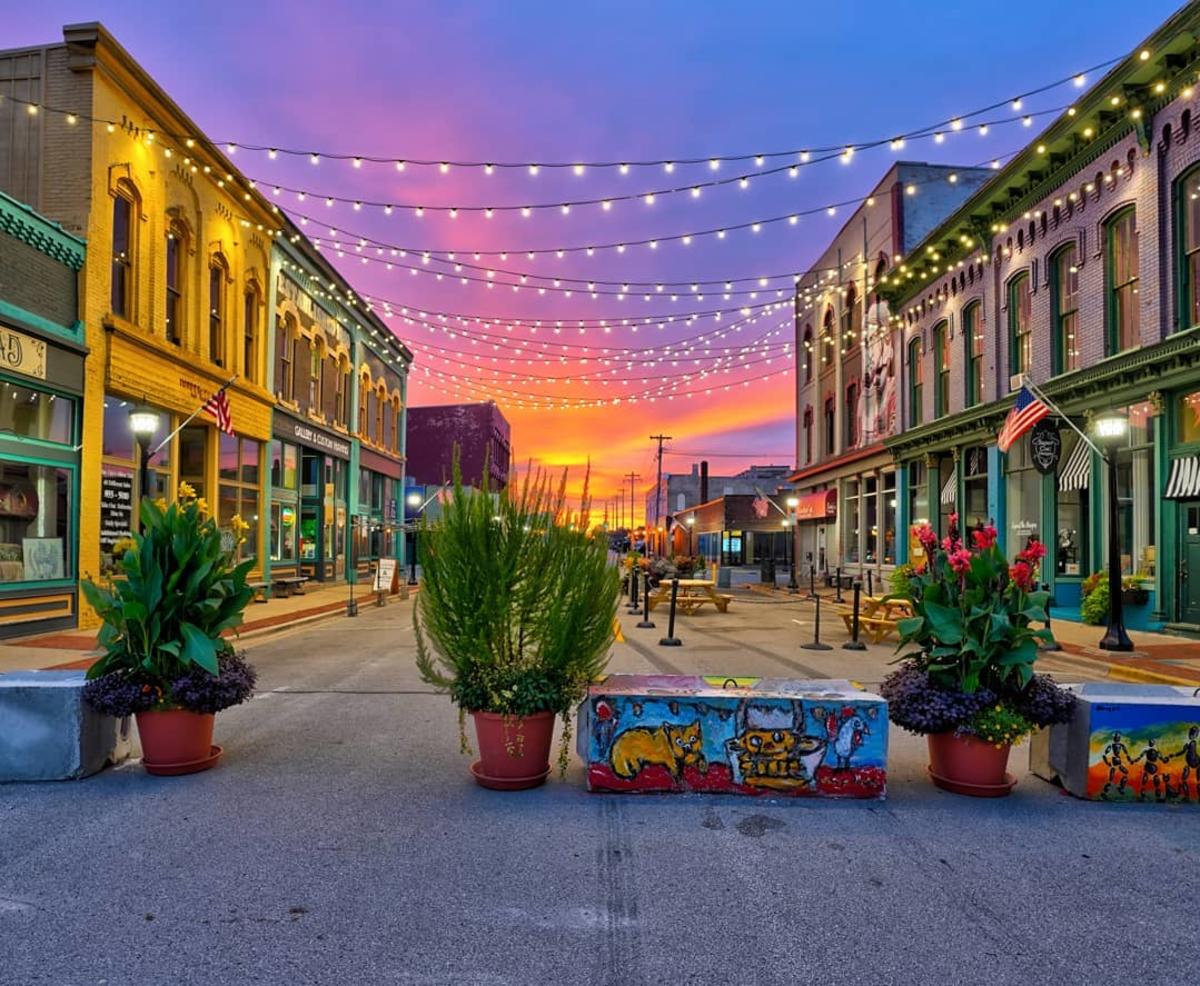 📍Third Street Star Bridge 📷 @baycitymilove
Breakfast: Start at Populace Coffee — named best roaster in Michigan by Food & Wine — with a scratch-made bagel and drip coffee (or a Lavender Honey Latte). Or, try Harless + Hugh Coffee for artisan toast, prosciutto- and egg-topped waffles, and house-specialty sips like their turmeric and ginger Golden Milk Latte.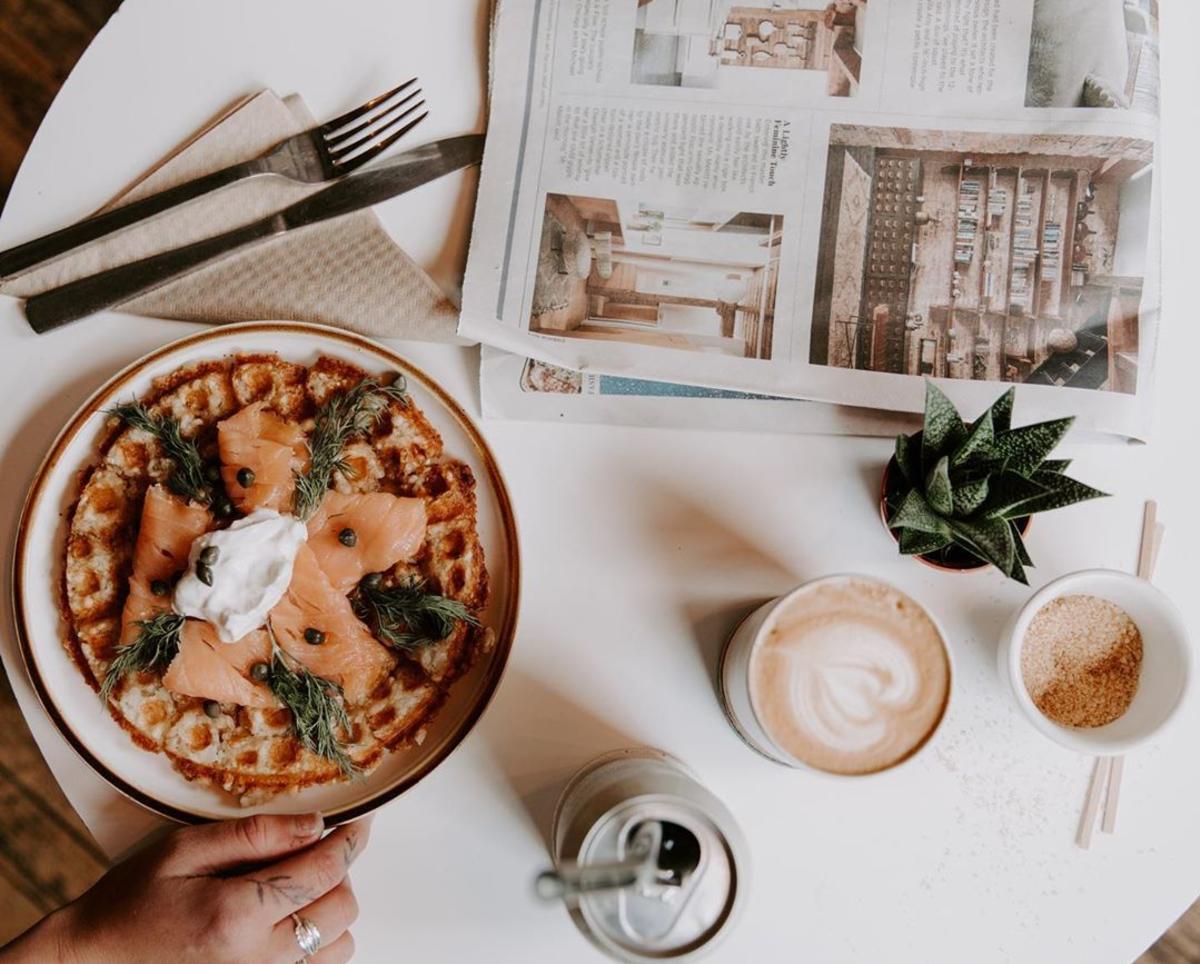 📍Harless + Hugh Coffee 📷 @harlessandhughcoffee
Walk This Way: No matter which of the two shops above you take off from, anything & everything Downtown is just blocks away. Looking for vintage one-of-a-kinds? Experience Michigan's largest antique center — Bay City Antiques Center/Bay Antique Center — and a handful of other antique shops dotting the nearby streets.
Saunter into Half Mile Handmade and Violets Blue to peruse artisan products. Sample charcuterie and the Olive Oil & Balsamic Vinegar tasting bar inside Artigiano Artisan Cheese Shoppe. Get to My Secret Garden or Ferne Boutique, and have fun finding what you'll wear out later this evening!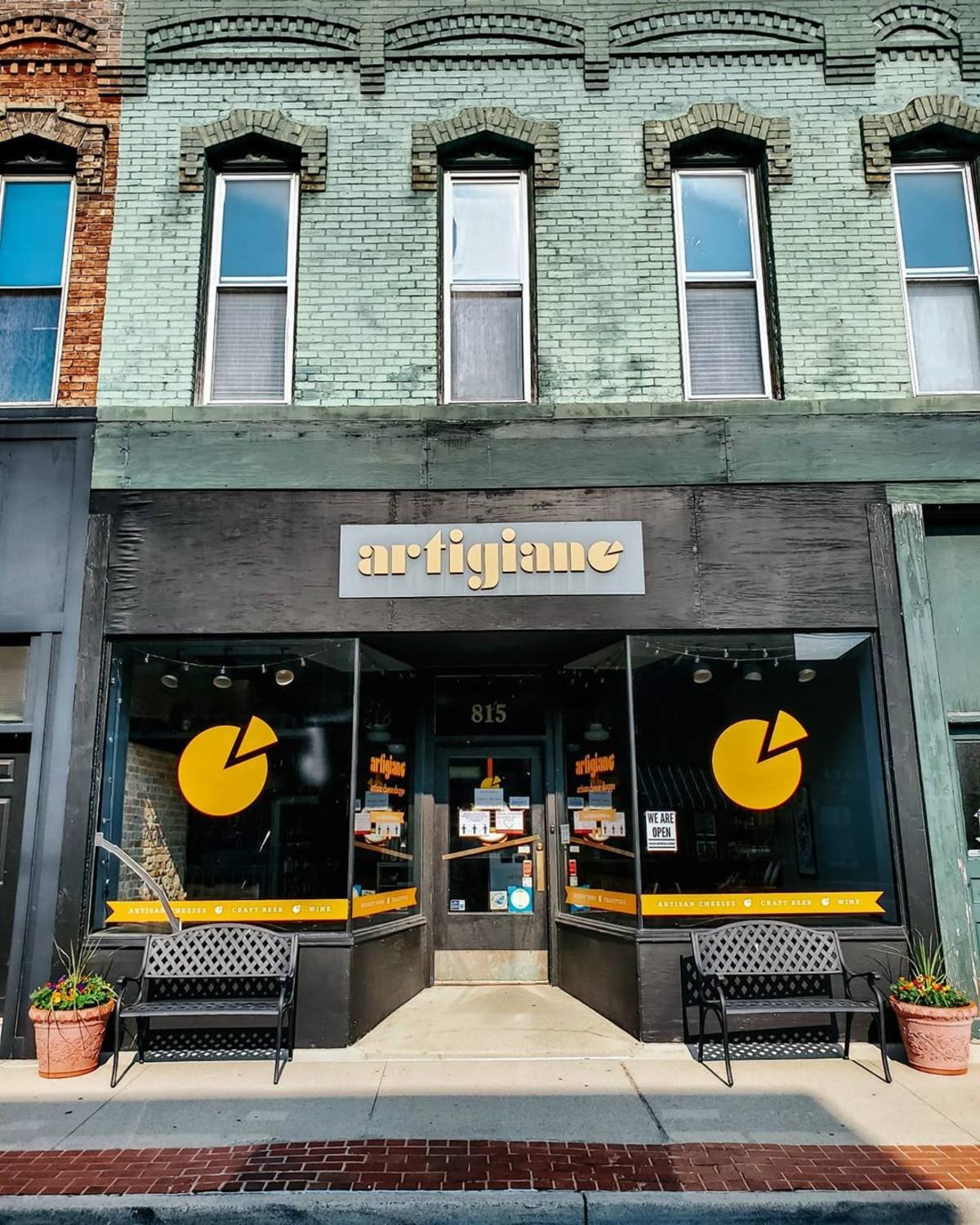 📍Artigiano Artisan Cheese Shoppe 📷 @downtownbaycity
Lunch: Discover Downtown Bay City's year-round, indoor City Market for a mix of shops & mecca of lunch options. Think That Guys BBQ and Wrapin-n-Rollin gourmet sandwiches, to name a few. You won't leave the Market hungry, and you shouldn't leave without sampling at least a few!
Pedals & Pints: Bringing a big group? Sunrise Pedal Trolley is an eight- to 15-person trolley bike that allows pints while pedaling (cheers) and offers a unique way to travel through Downtown. Ride by Wenonah Park for picturesque views of the Saginaw River, stop off at St. Laurent Brothers or Village Chocolatier for a sweet treat, and keep your eyes peeled for places like G.T. Homestead and Little House that you might like to visit later!
Don't have enough people in your party for the pedal trolley? Rent single or tandem rides from Jack's Bicycle Shop, right Downtown, and start exploring on your own two wheels!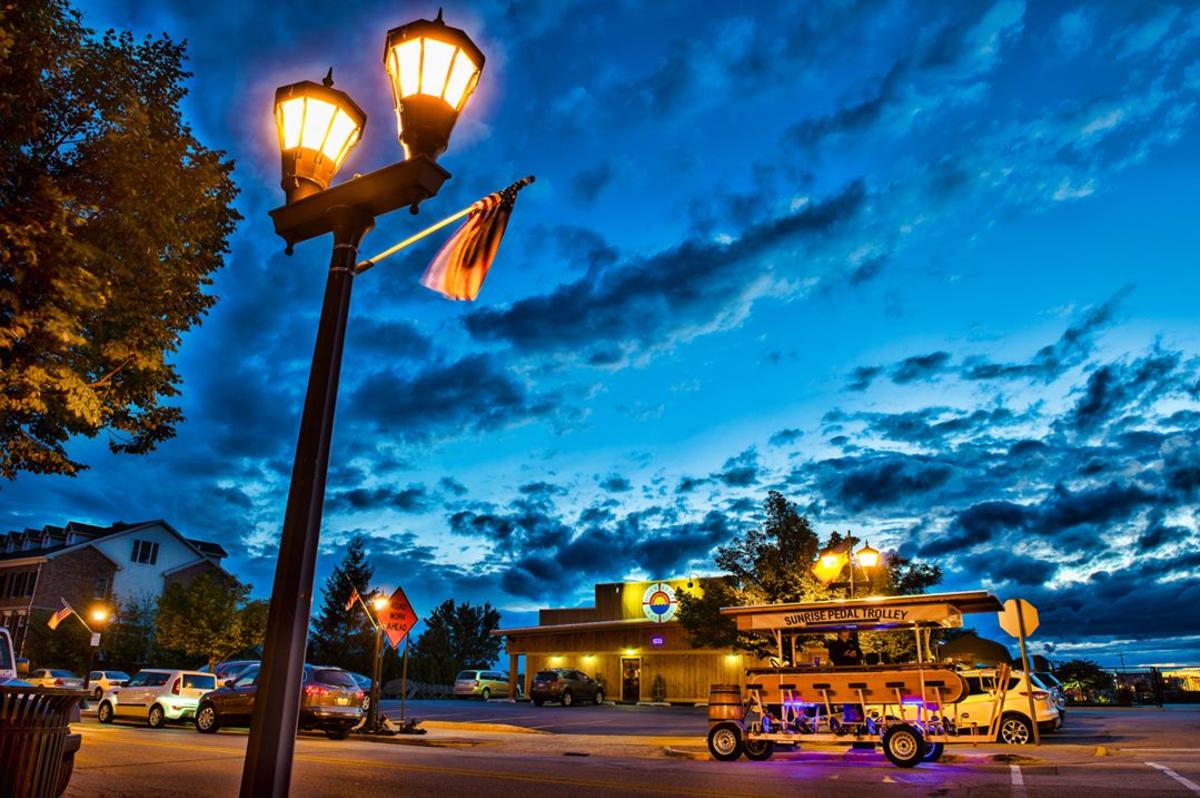 📍Sunrise Pedal Trolley 📷 @jeffcaverlyphotography
Dinner & Dessert: With delicious options peppered throughout, consider Fusion 1 Café for an unforgettable sushi bar. Dine by candlelight at Old City Hall and enjoy their extensive wine list, or experience MI Table to taste Pure Michigan on the plate (alongside a wine, beer, or cider flight, if you like)!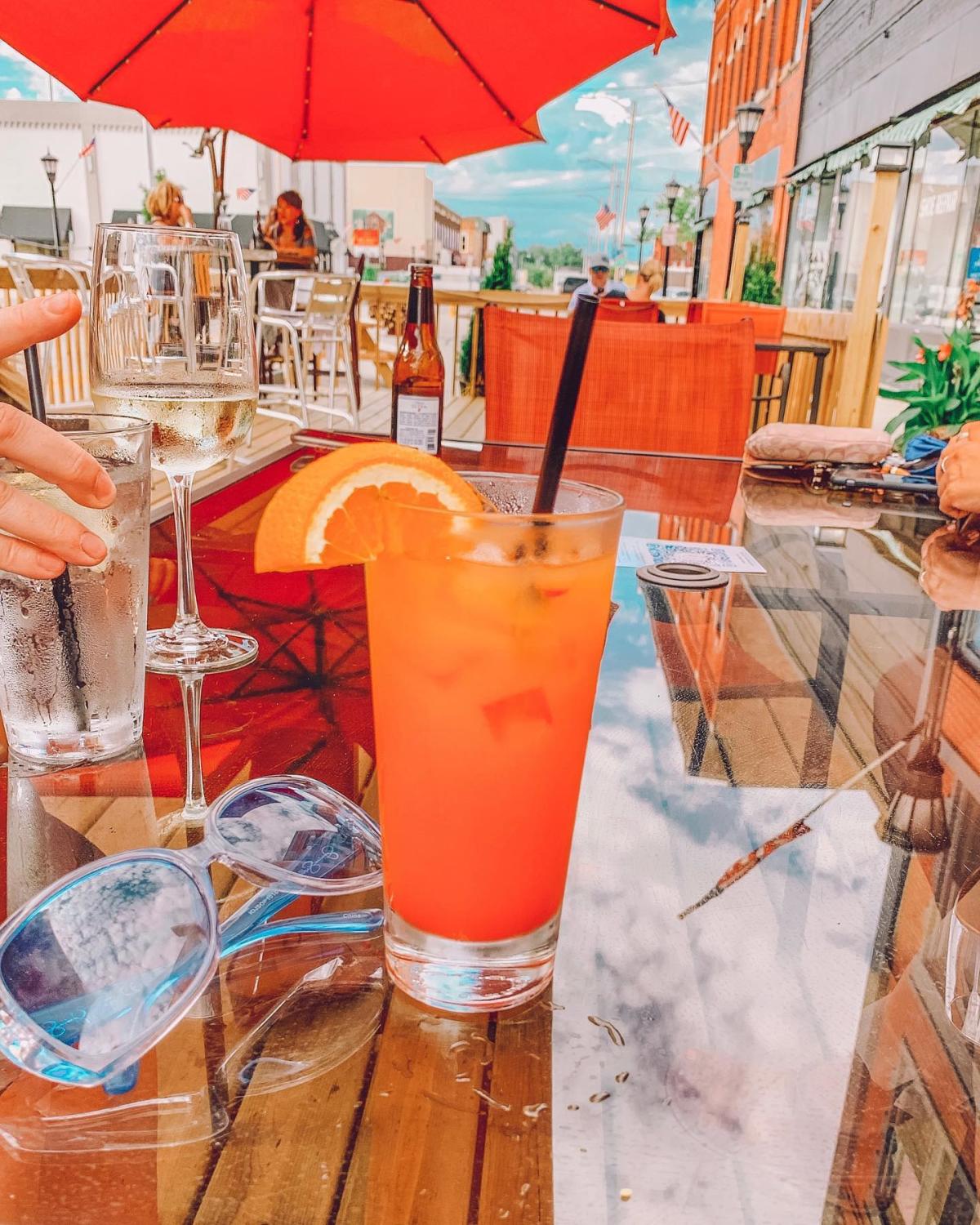 📍Old City Hall 📷 @_ju_ju_b
Into the Night: Sample from 54 beers on tap at Tavern 101 and swing by the seasonal, outdoor Drydock Beer Garden in nearby Unity Park. Then, cap off your night beneath the brilliant lights of the Third Street Star Bridge — a luminescent display and the perfect backdrop for a keepsake photo of your trip to Bay City.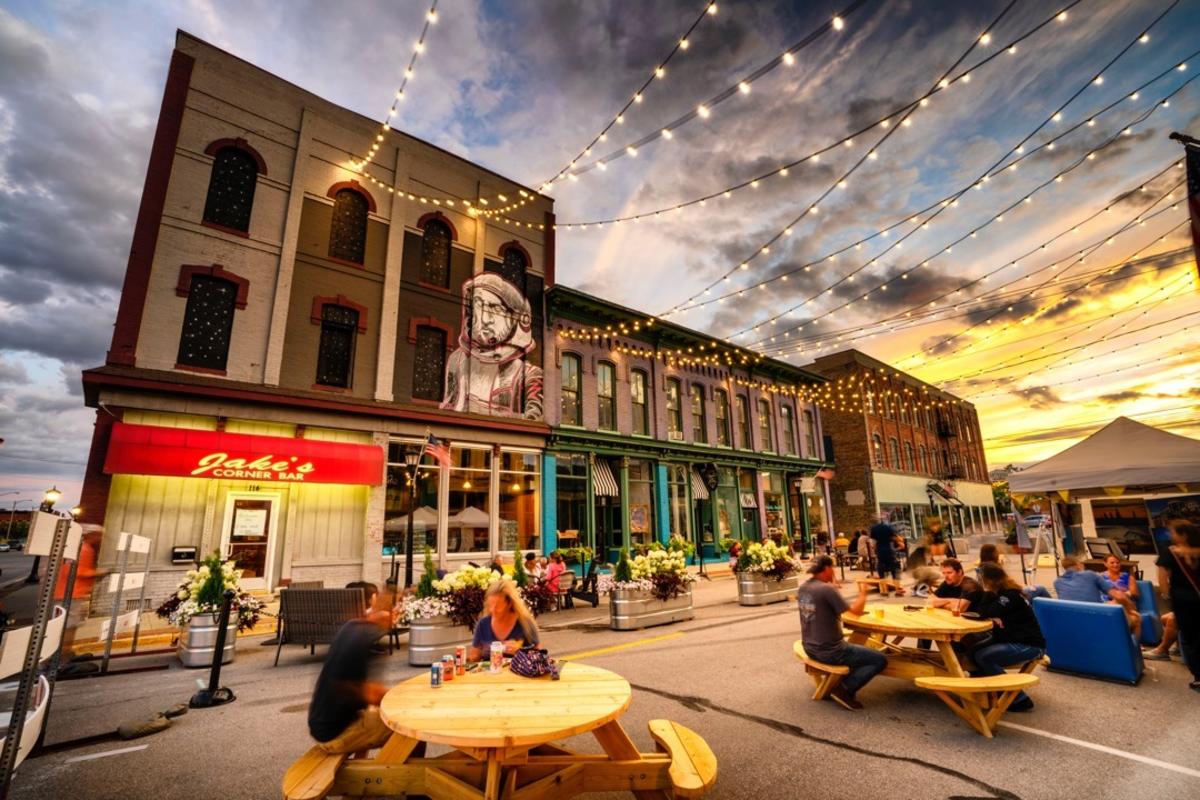 📍Third Street Star Bridge 📷 @jeffcaverlyphotography
Day 2: Meet Uptown
---
Meet Uptown Bay City today & dip your toes into what's available because Bay City is a waterfront destination!
---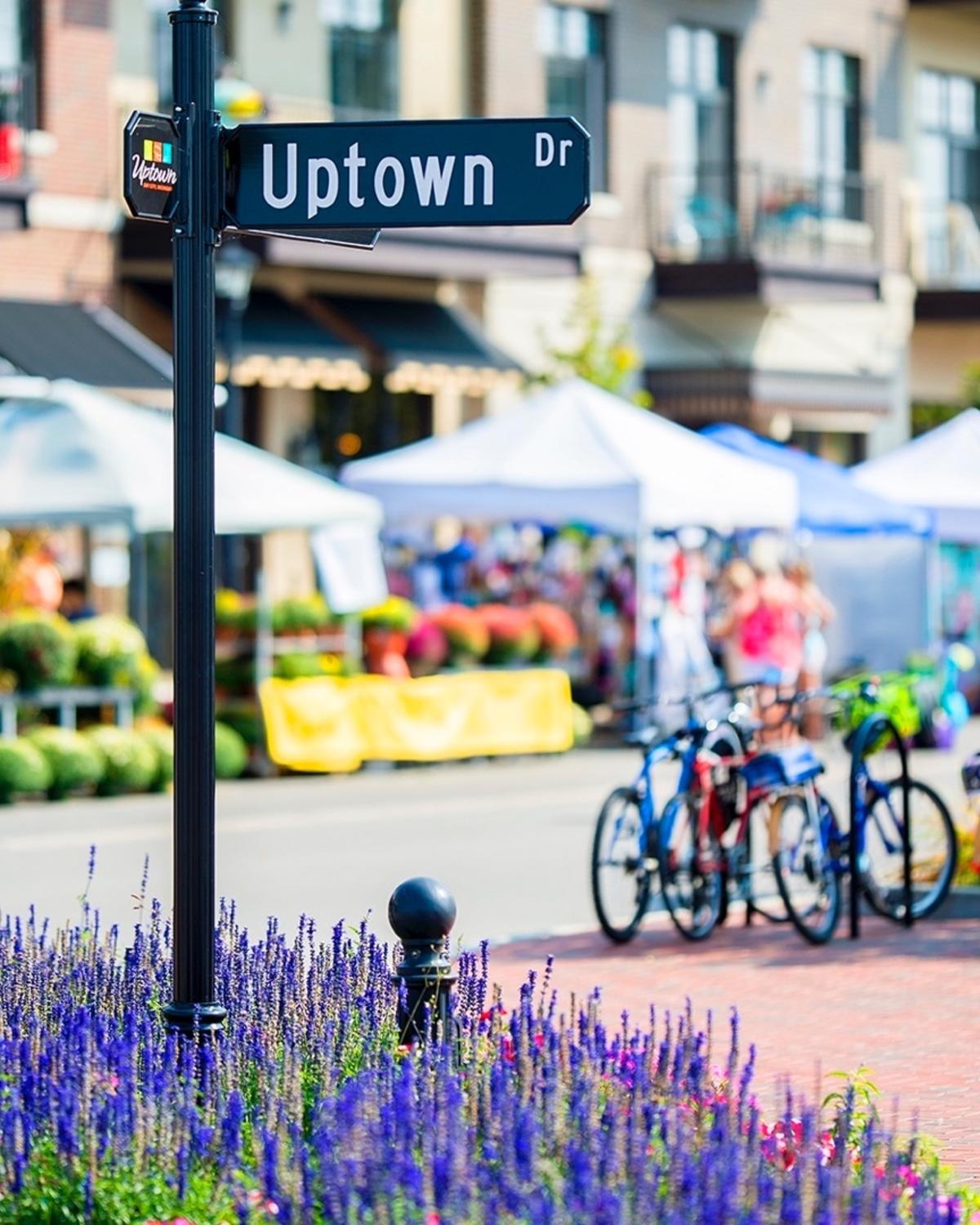 📍Uptown Bay City 📷 @jeffcaverlyphotography
Breakfast: For elevated classics, enjoy Uptown Grill for breakfast (and choose between Sweet Potato Pancakes or Baklava French Toast). Or, grab a yogurt parfait or delicious quiche at Live Oak Coffeehouse in Uptown, and sip on locally-roasted specialty coffee.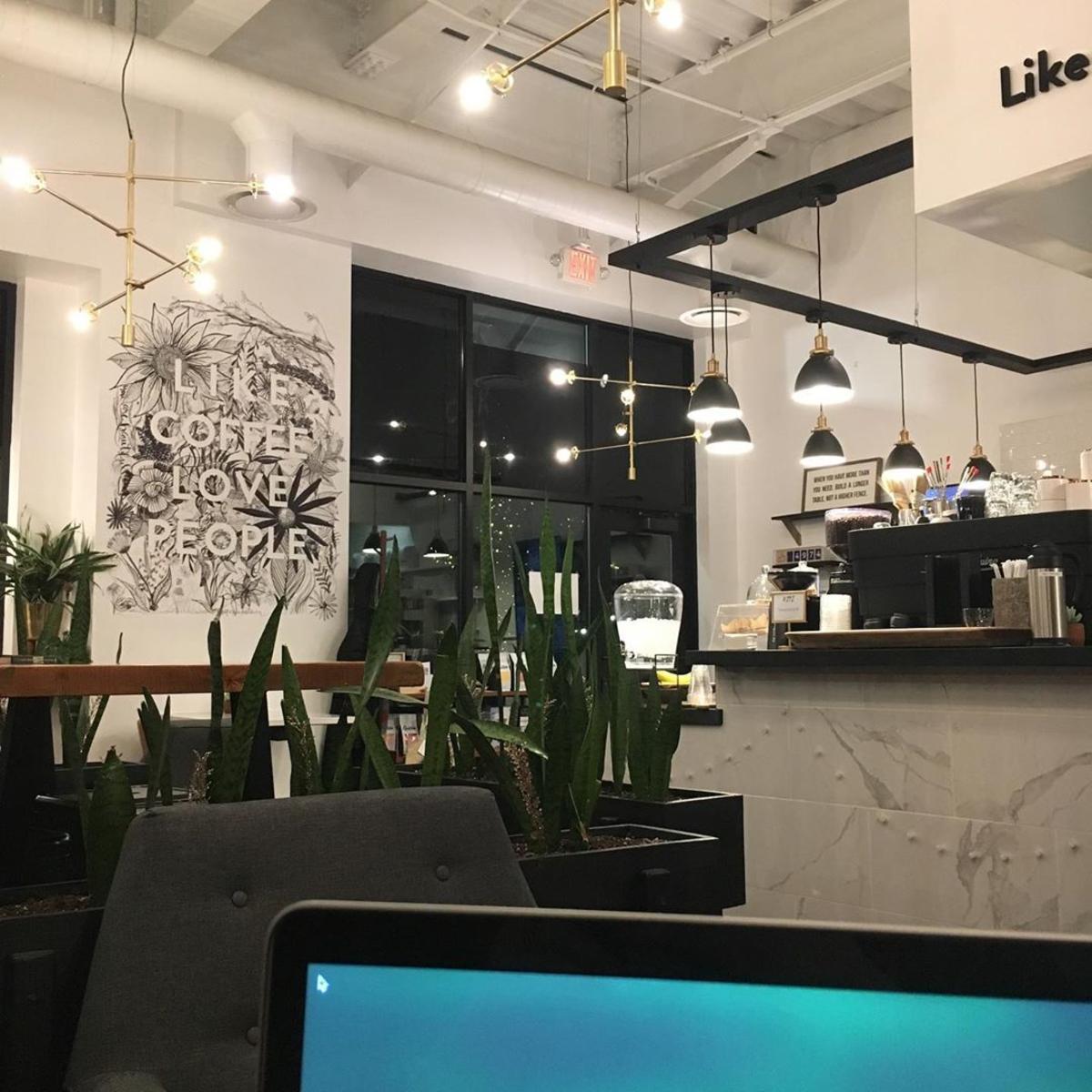 📍Live Oak Coffeehouse 📷 @designscientist
Sail Through the Day (or Into the Night): If adventuring on Lake Huron's Saginaw Bay aboard the majestic Appledore Tall Ships sounds magnificent (it is), book your freshwater sailing experience with BaySail! Choose between Legends of the Saginaw daytime sails and evening Sunset Sails for gorgeous scenery, nature sightings, and light fare served aboard. Or, look into Celestial Excursions if you want to sail underneath the starry night sky! You'll experience a live presentation by local astronomers (and delicious charcuterie) while aboard this magical outing where you can bring your own beverages.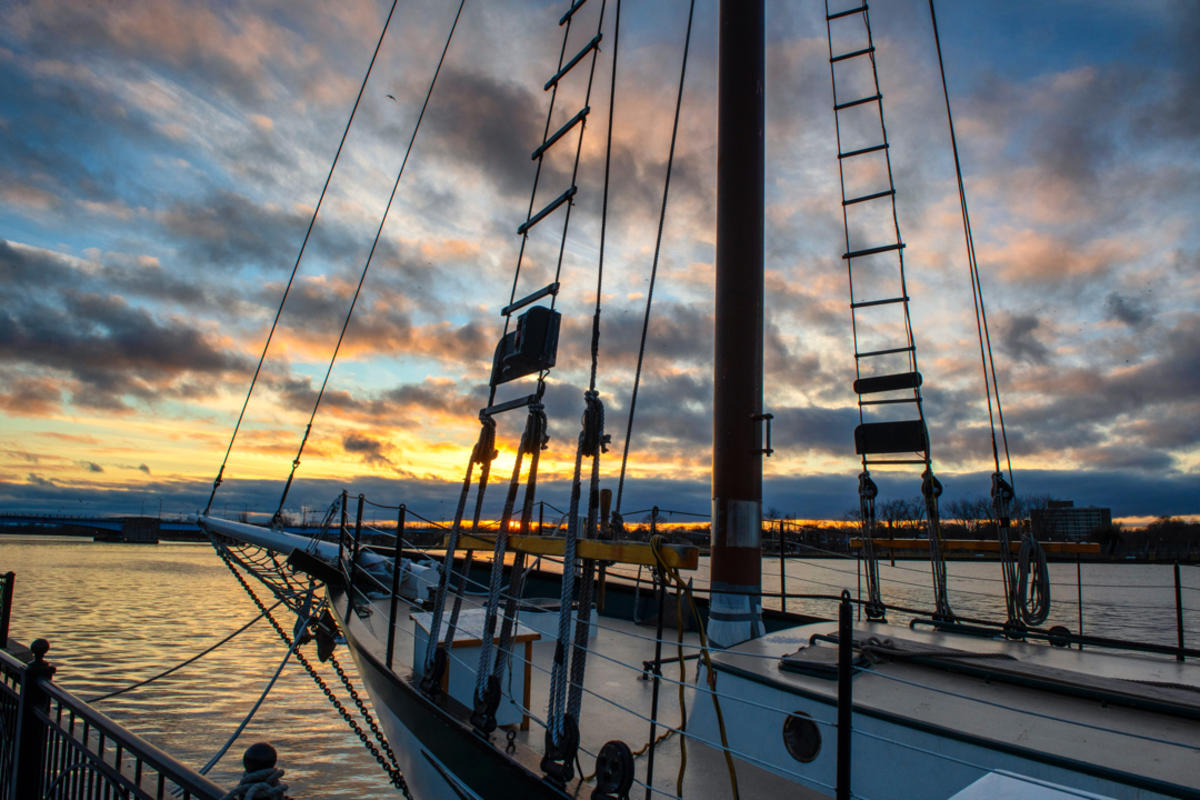 📍BaySail 📷 @jeffcaverlyphoto
Or, hop aboard the Princess Wenonah or Islander when you take a tour with Bay City Boat Lines. (Depending on when you're visiting, look into Dinner & Entertainment Cruises for good times on Friday nights through the summer!)
Rather drop a line and bring world-class walleye home as souvenirs? Book an outing with one of our Saginaw Bay fishing charters! They'll lead you (with expert know-how) through what's hands-down one of the best walleye fisheries in Michigan.
📍Saginaw Bay 📷 @gsp_rufflife
Lunch: If you're not on a boat for lunch, head to Sushi Remix in Uptown to taste refreshing Poke (pronounced "poh-kay", bowls filled with deconstructed sushi) and Bubble Tea.
Take in the State: Working around your waterfront adventure, see if you can catch a movie, comedy show, or other performance at State Theatre of Bay City. Built in 1908, this place is worth a visit if only to witness one of Michigan's finest examples of Art Deco design!
Dinner & Drinks: Head to Uptown for dinner, and prepare all of your senses for the churrascaria experience of Costela Brazilian Steak House. Sample from top-tier heritage beef, lamb, pork, and chicken cooked churrasco-style over mesquite-wood-fired grills & carved table-side. Order a traditional Caipirinha — a Brazilian specialty drink with fresh fruits.
Or, dine at casual-upscale Real Seafood Company, and enjoy unbeatable waterfront views along with premium selections. Serving top-catch fish and seafood from the waters of the Atlantic, Pacific, Great Lakes, and Gulf of Mexico, enjoy scallops seared in balsamic brown butter, fresh catch in your choice of seven preparations, or an order of King Crab Legs. Try their Sunrise on the Saginaw specialty drink with Finlandia citrus vodka during or after dinner!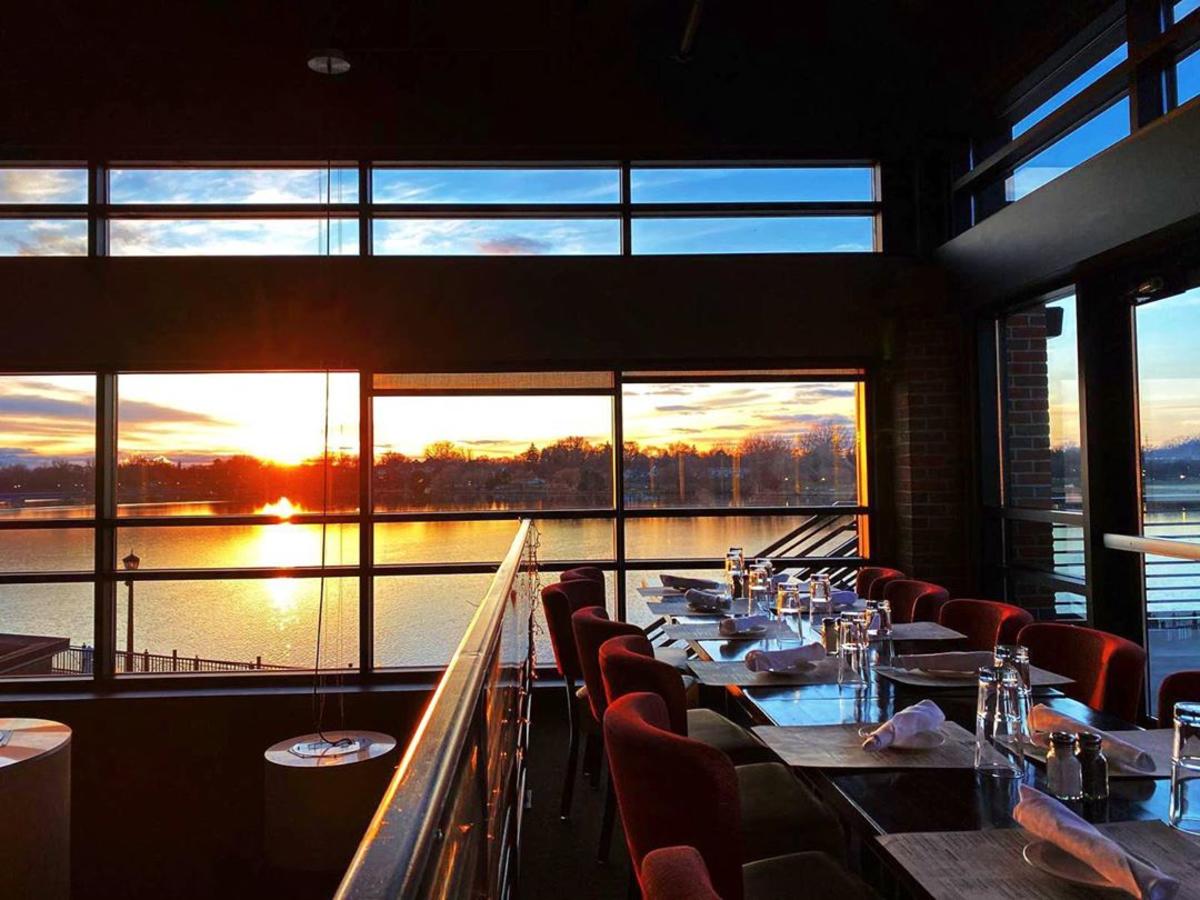 📍Real Seafood Company 📷 @maditaylorphoto
Into the Night: Head to Tri-City Brewing Company to try the Hell's Half Mile Lager (fingers crossed for on-site food trucks, or one of their special charcuterie pop-up events with Artigiano). Stop off for a flight by the outdoor fire bar at Lumber Barons Brewery, or build your own charcuterie board to pair with one of The Public House's thoughtfully-crafted artisan cocktails as a nightcap.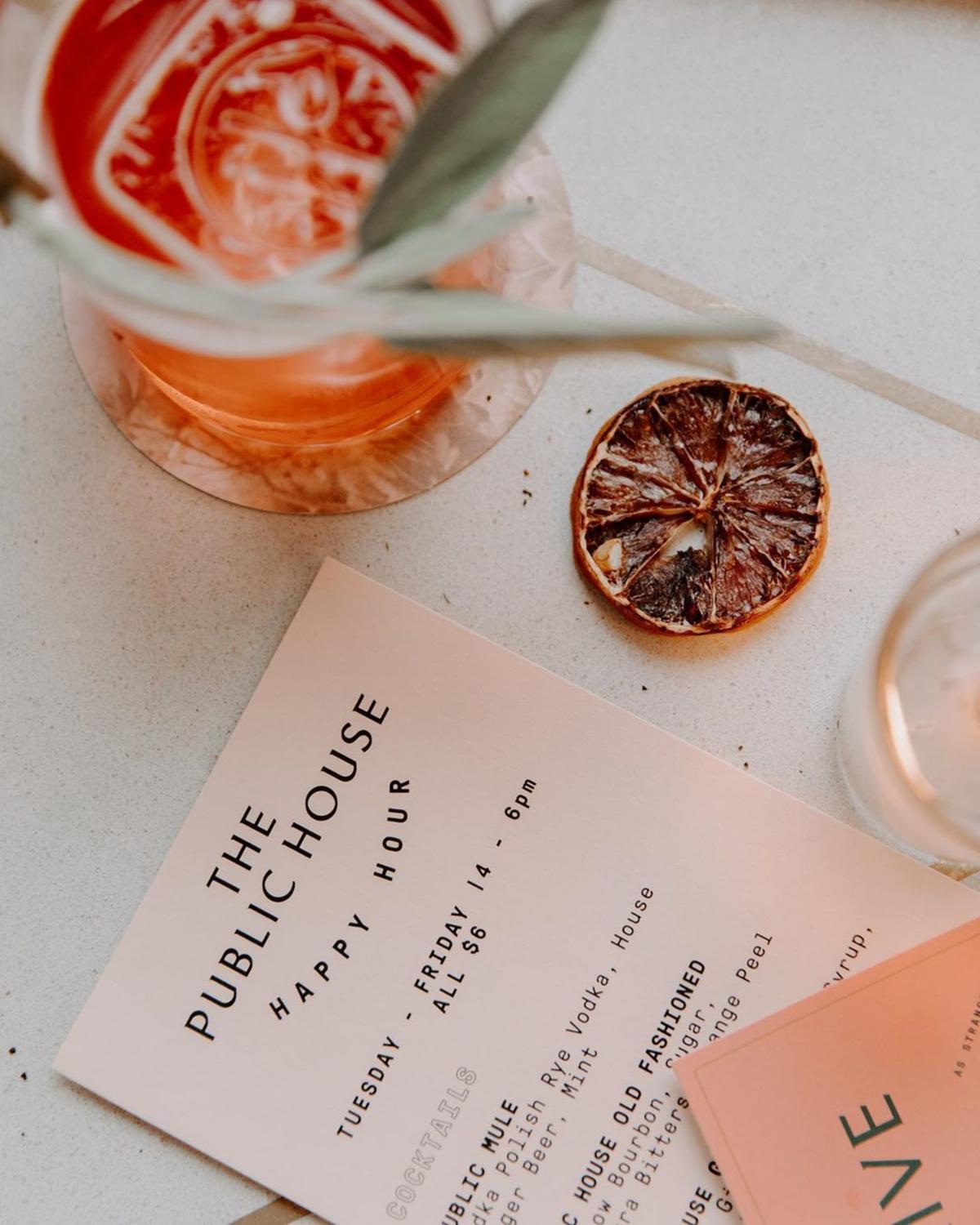 📍The Public House 📷 @thepublichousebaycity
Day 3: Brunch, Then Beach
---
Spend the rest of your final day soaking up any last goodness you didn't get to quite yet!
---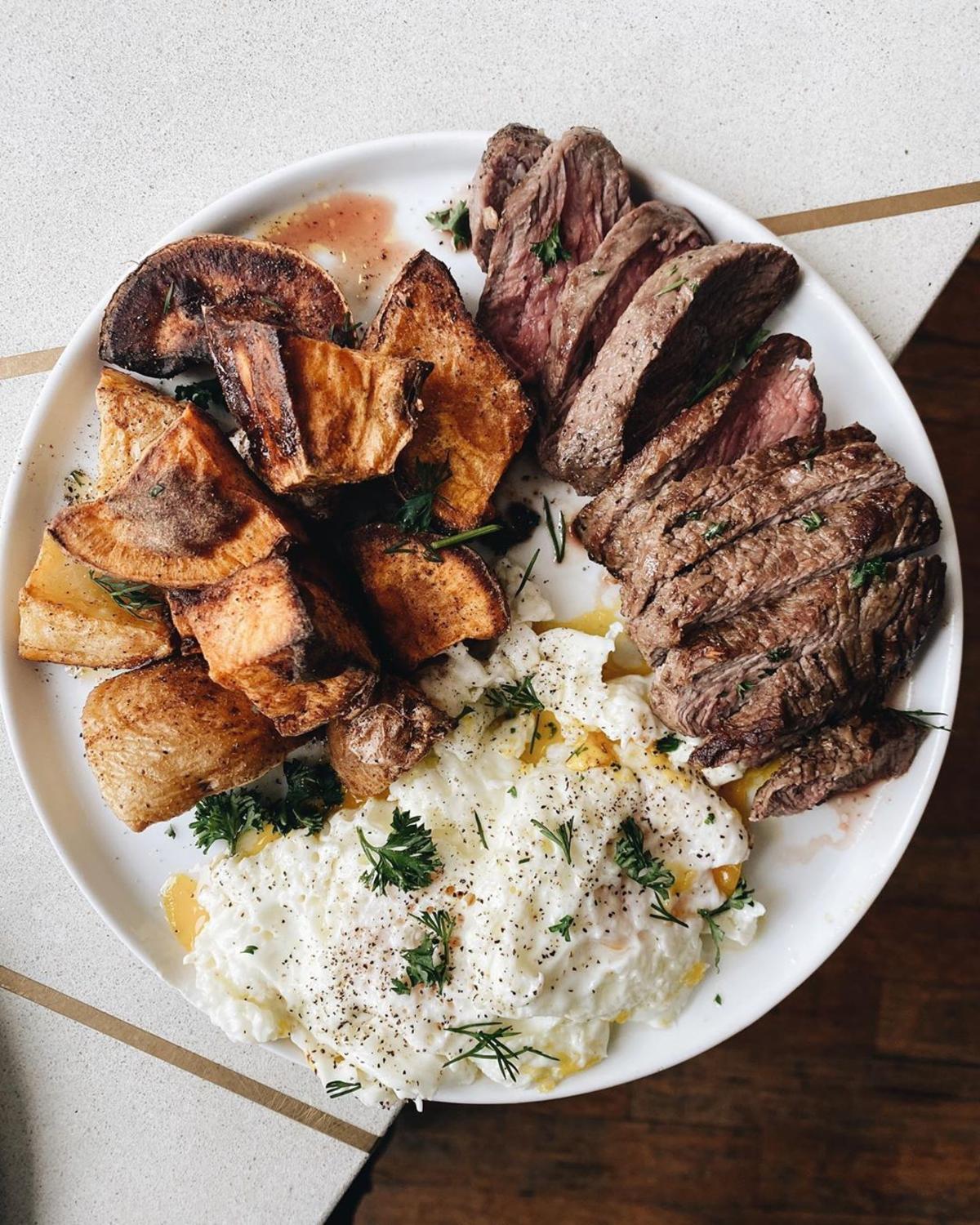 📍The Public House 📷 @thepublichousebaycity
Brunch: Before you leave, double back to The Public House for their Sunday Edition brunch. Enjoy locally-sourced fare (think: specialty skillets, biscuits & gravy, chicken & waffles), and enjoy every drop of your mimosa made with fresh-squeezed orange juice or bloody mary garnished with a bacon-wrapped date!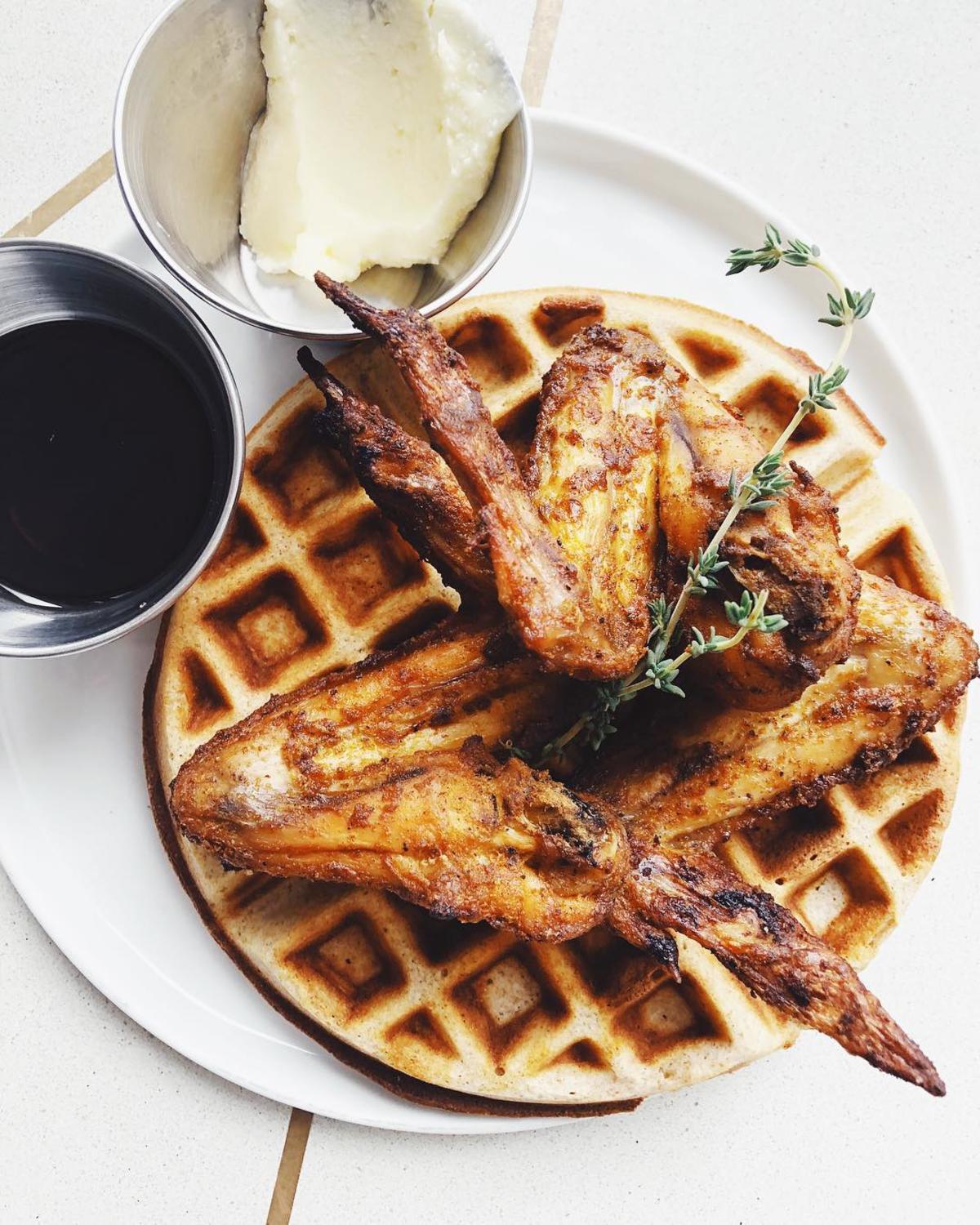 📍The Public House 📷 @thepublichousebaycity
Linger over a long brunch, then head to Bay City State Park — one of U.S. News & World Report's "20 Best Michigan State Parks" — on your way out of town. Spend the whole day enjoying more than 1,000 feet of beach along the Lake Huron coast and explore the scenic trails of Tobico Marsh before closing the book on your memorable trip to Bay City!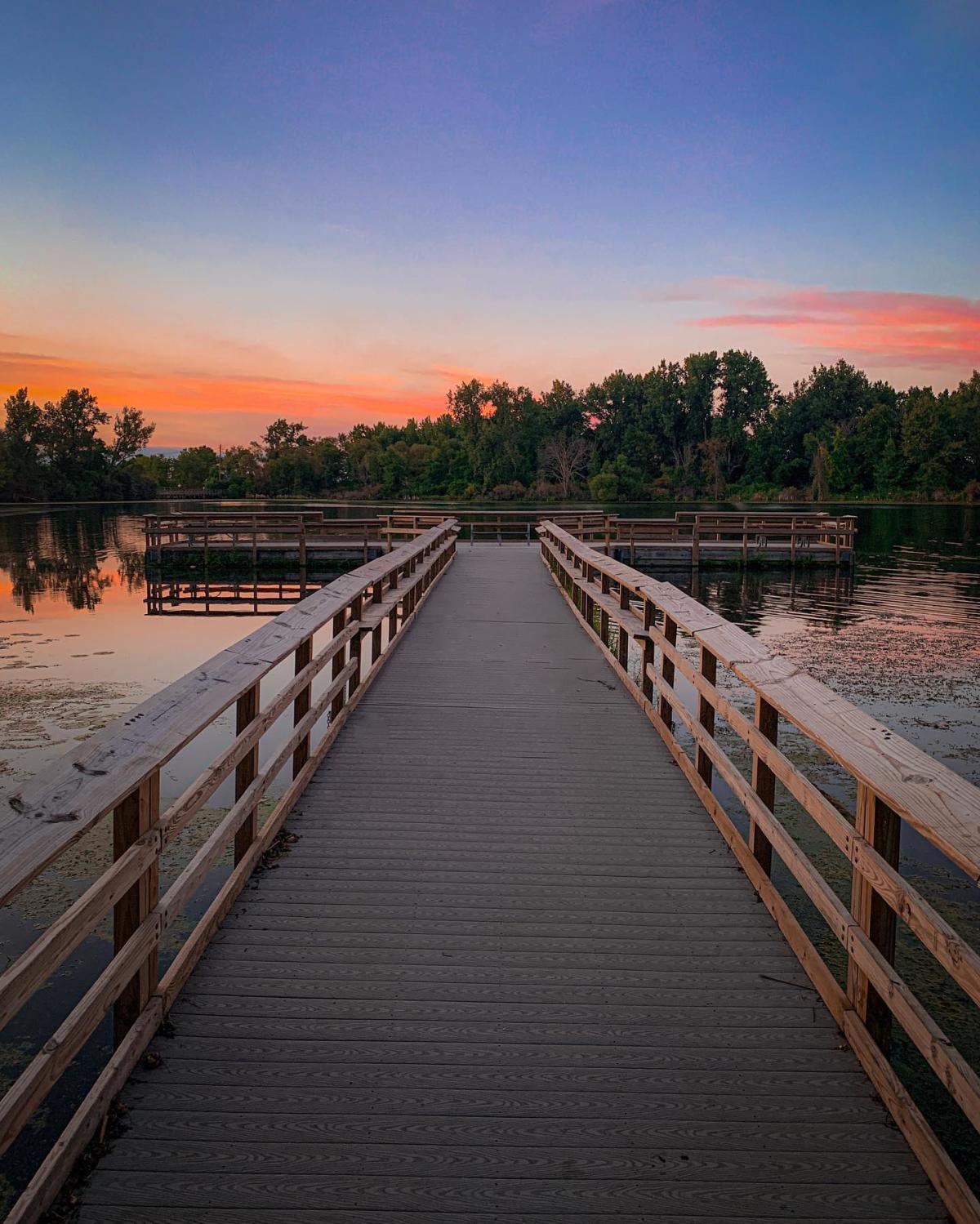 📍Bay City State Park 📷 @shawnalaurenphoto