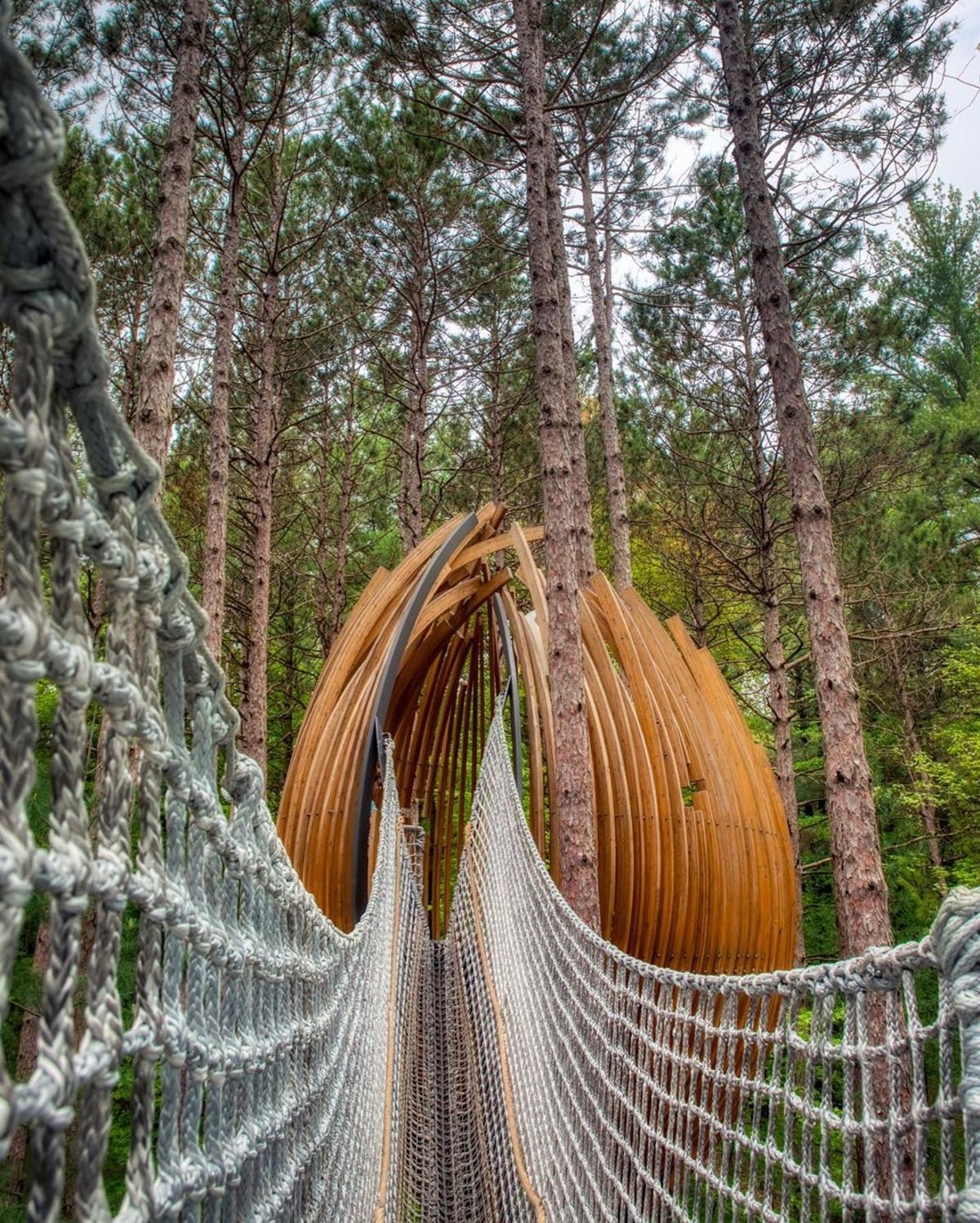 📍Whiting Forest of Dow Gardens 📷 @eddyg
---
When the question isn't really, "What's there to do?" but more like, "What can we afford to do?", the answer is here in the Great Lakes Bay: you don't have to be rich to live a life rich with travel experiences!
Let this be your guide to tight-money travel, belly laughs without the budget-crunch, and big fun that only costs a little:
---

📍Dow Gardens 📷 @karthikeyan_petchi
Stroll in Serenity
When we tell you that the chance to be immersed in thousands of lush florals (while enjoying a tropical conservatory, award-winning Children's Garden, and much more) costs only $10 for adults, $2 for children ages 6 - 17, and is absolutely free for children 5 and younger — the only thing left to figure out is how quickly you can get to Dow Gardens in Midland. (Psst! Pack a picnic; they're welcomed here!) Finding out that entry to its Whiting Forest of Dow Gardens within (and the nation's longest canopy walk) is already included in your admission? Priceless.
📍Dow Gardens 📷 @lostwonderer88
Ride On
Hopping aboard a 30-Minute River Tour with Frankenmuth FunShips will cost you only $10 (children 12 and younger only $5 and younger than 3 are free) and you'll see sweeping views of Frankenmuth while gliding along the picturesque Cass River and getting local know-how on what else to see and do while here.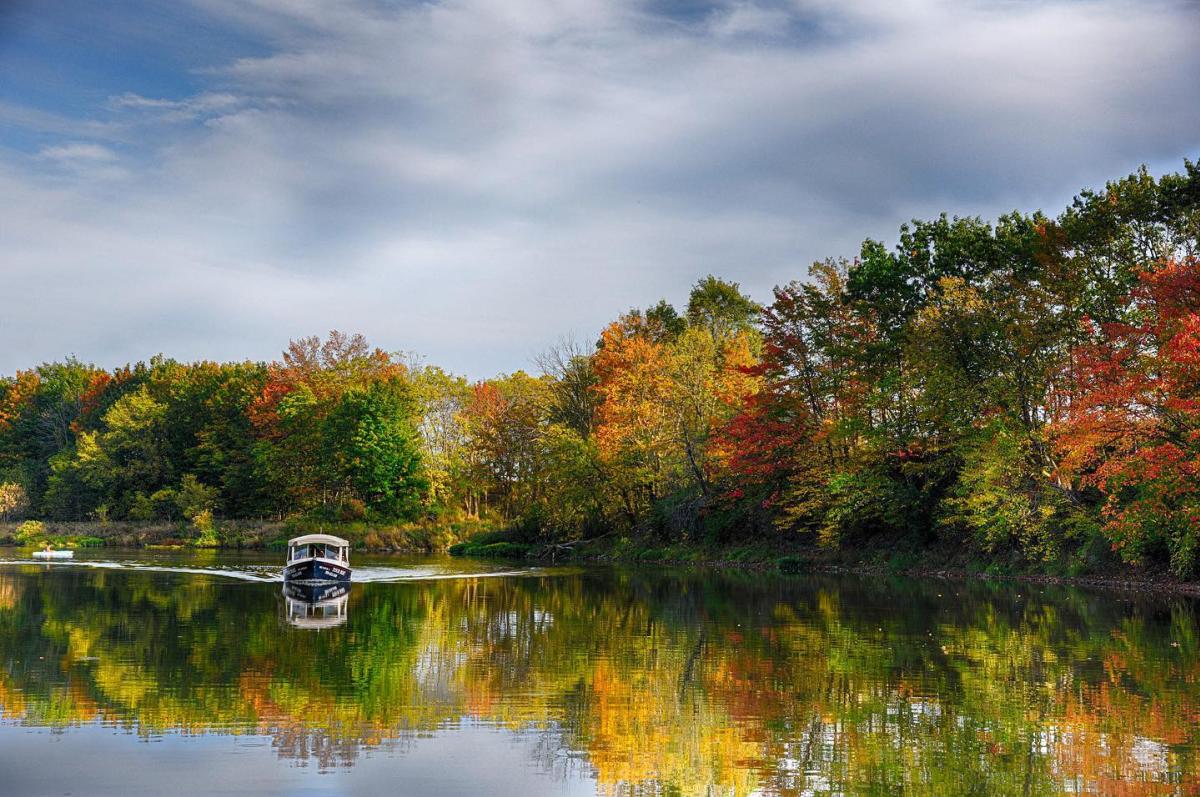 📍Frankenmuth FunShips 📷 @pierrenasralla
Hit the Beach
Spend a day sunbathing and swimming the 40-acre, spring-fed lake at William H. Haithco Recreation Area for only $5 per vehicle entry, not per person. Throw horseshoes, try your spike on sand volleyball courts, and drop a line to catch rock bass, blue gill, and perch, then grill on the hibachis. Rent paddleboats or kayaks for just $5/hour, and enjoy a full day of affordable fun at the beach!
Roll With It
Transform into a German baker during Daily Pretzel Rolling at the Bavarian Inn Restaurant in Frankenmuth for just $6.49/person! Available at 2:30 p.m. nearly every day (excluding major holidays), be sure to prepay two hours in advance to enjoy 25 minutes in the kitchen learning proper pretzel-rolling methods. Then, pick up the piping hot pretzel you made and sink your teeth into this tasty, inexpensive experience!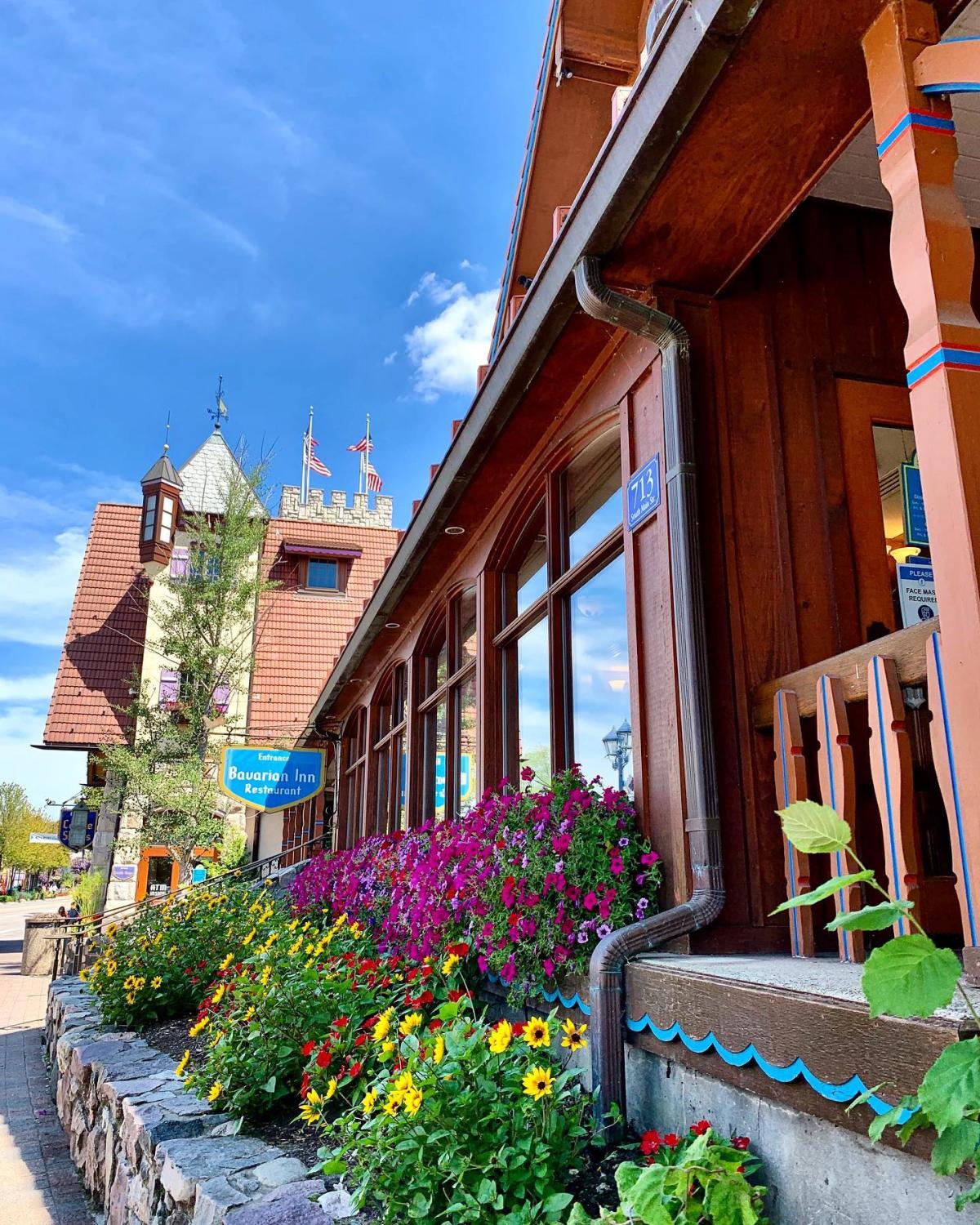 📍Bavarian Inn Restaurant 📷 @gone.journaling
Take Tea
Experience the Japanese Cultural Center, Tea House, and Gardens of Saginaw — treasured as one of the most authentic in North America — with a "Tea & Tour" for just $5/person, where you'll enjoy three acres of gardens and a tour of the tea house. Mark your calendars, too, for the second Saturday of each month and attend a Traditional Tea Ceremony for $10/person. Celebrants wear traditional kimono as they perform the 400-year-old ritual of serving tea, a mesmerizing and not-to-be-missed experience.
Set Your Sights High
With chances to experience enormous volcanoes, dazzling rings, and storms that would swallow Earth in "To Worlds Beyond", or watch the Northern Lights dance in "Life Under the Arctic Sky", it's hard to believe that admission to Delta College Planetarium & Learning Center is only $7 and just $5 for kids, senior citizens, and military!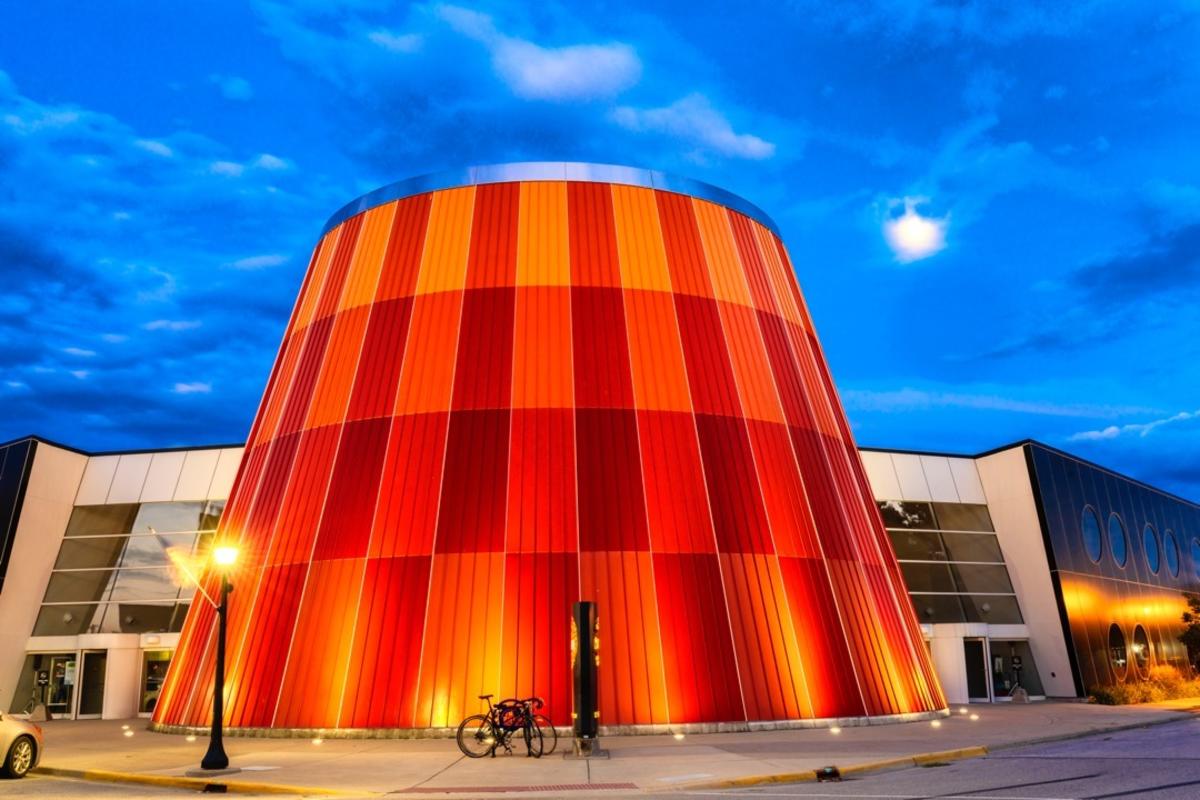 📍Delta College Planetarium & Learning Center 📷 @baycityphotos
Explore a Castle
Admission into the magical Castle Museum of Saginaw County History is just $1 for adults and $.50 cents for children. The slice of area history you'll experience inside, including riveting photography, lumbering and automotive manufacturing exhibits, and varying traveling exhibits? Worth every penny!
Go for the Kiddos
Planned, designed, and built just for kids, have fun while learning a ton inside Saginaw's Mid-Michigan Children's Museum for only $7.50 (just $6.50 for "big kids" over 60 and free for kids younger than 2). Watch your children's faces light up at galleries that include stuffing fuzzy balls into "A-Mazing Airways" and splashing around at "Water Water Everywhere".
Or, take a trip to the nearby Saginaw Children's Zoo, where admission is just $5 (free for infants under 1 and zoo members, and only $3.50 for military) and rides on the hand-carved carousel and miniature train offer add-on fun for just $1/ride!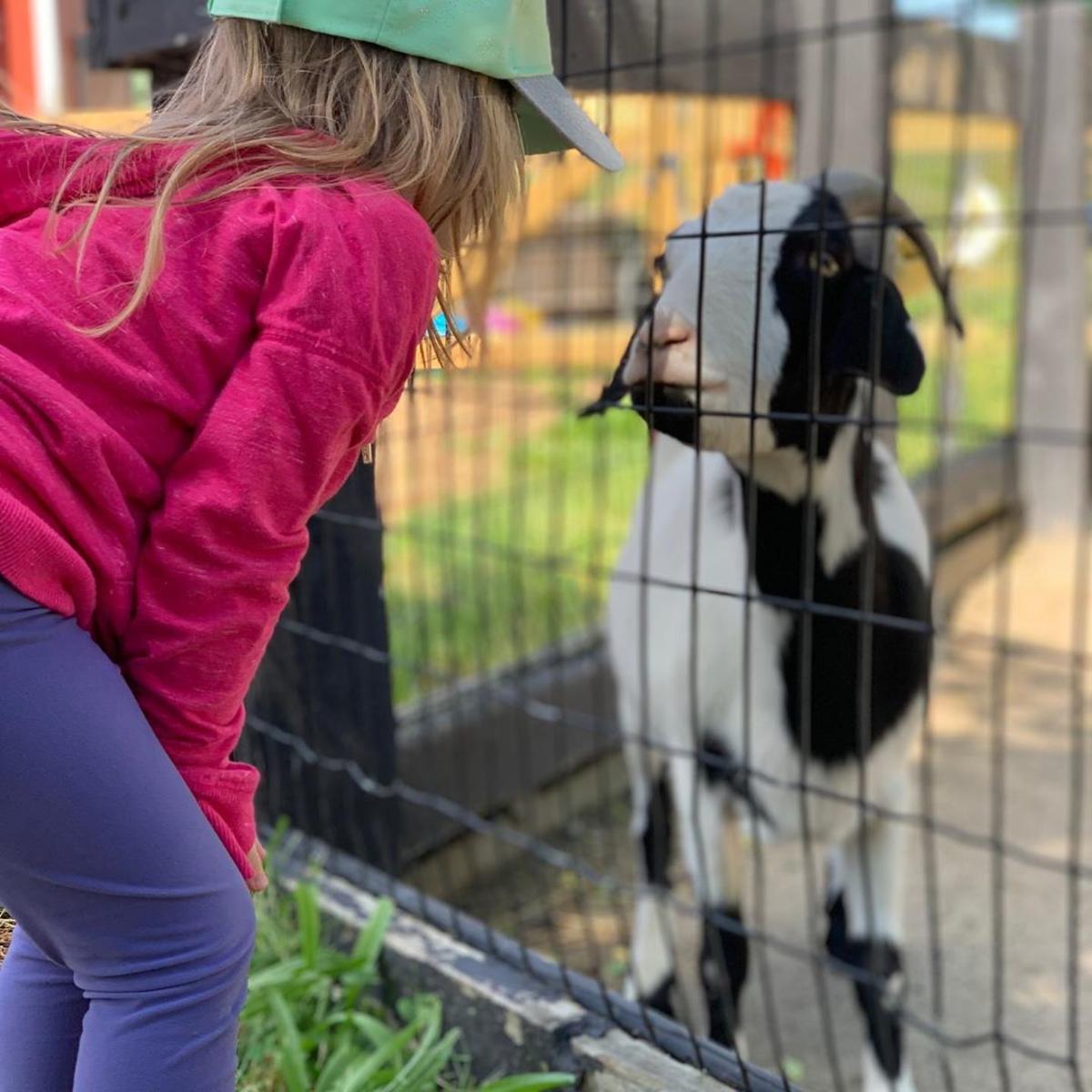 📍Saginaw Children's Zoo 📷 @thekatierex
Sip & Savor
For only $7, try wine tasting in Frankenmuth at Michigan's most-awarded winery, St. Julian, and enjoy a guided sampling of six wines, served in a take-home souvenir tasting glass. Cheers!
Get Festive
From summer's beloved Bay City Fireworks Festival to winter's epic snow and ice carving competition, Zehnder's Snowfest, the Great Lakes Bay is home to unforgettable year-round festivals, and admission is often free or below $10. Watch for some of our top annual festivals, and get going!
---
Looking for even more low-cost ways to live it up on your vacation? Check out these free things to do in the Great Lakes Bay!
---