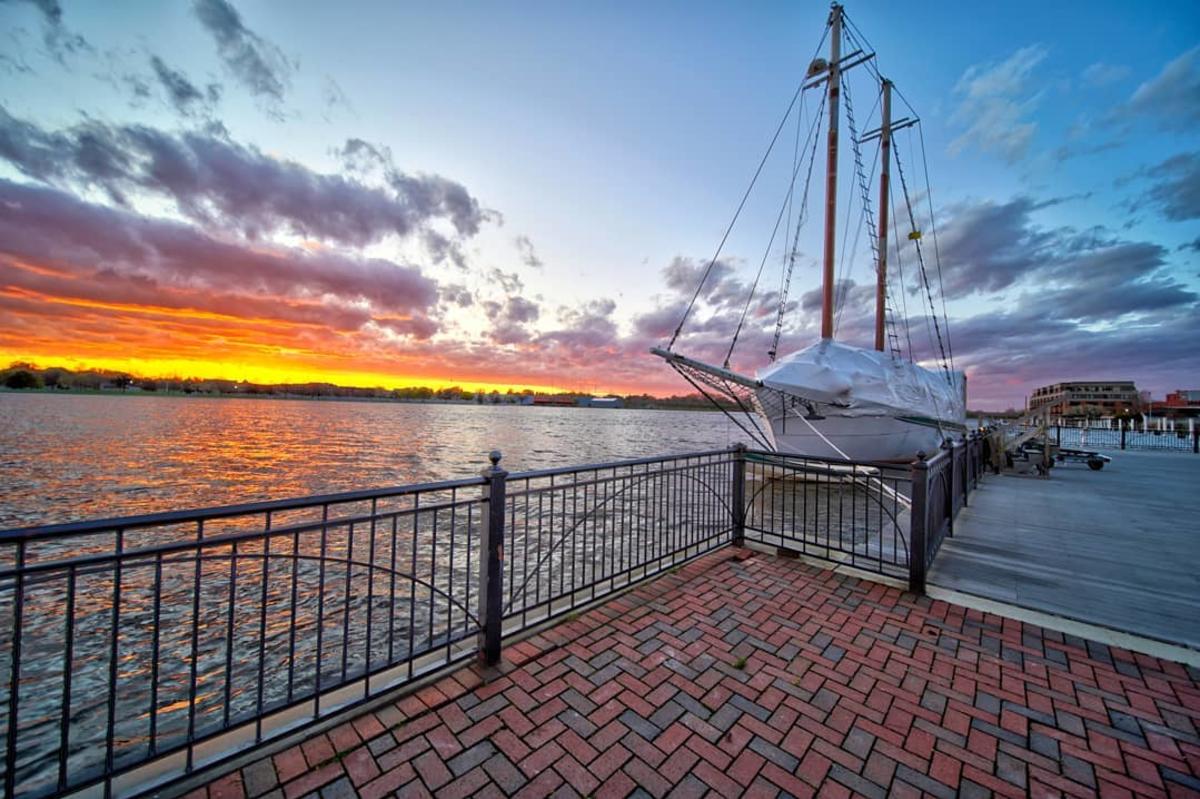 📍BaySail 📷 @baycitymilove
---
Toes in the toasty-warm sand, wind in your hair, and sparkling freshwaters everywhere you turn: it's summertime in Pure Michigan, and the moment to dive in and unwind has finally arrived!
---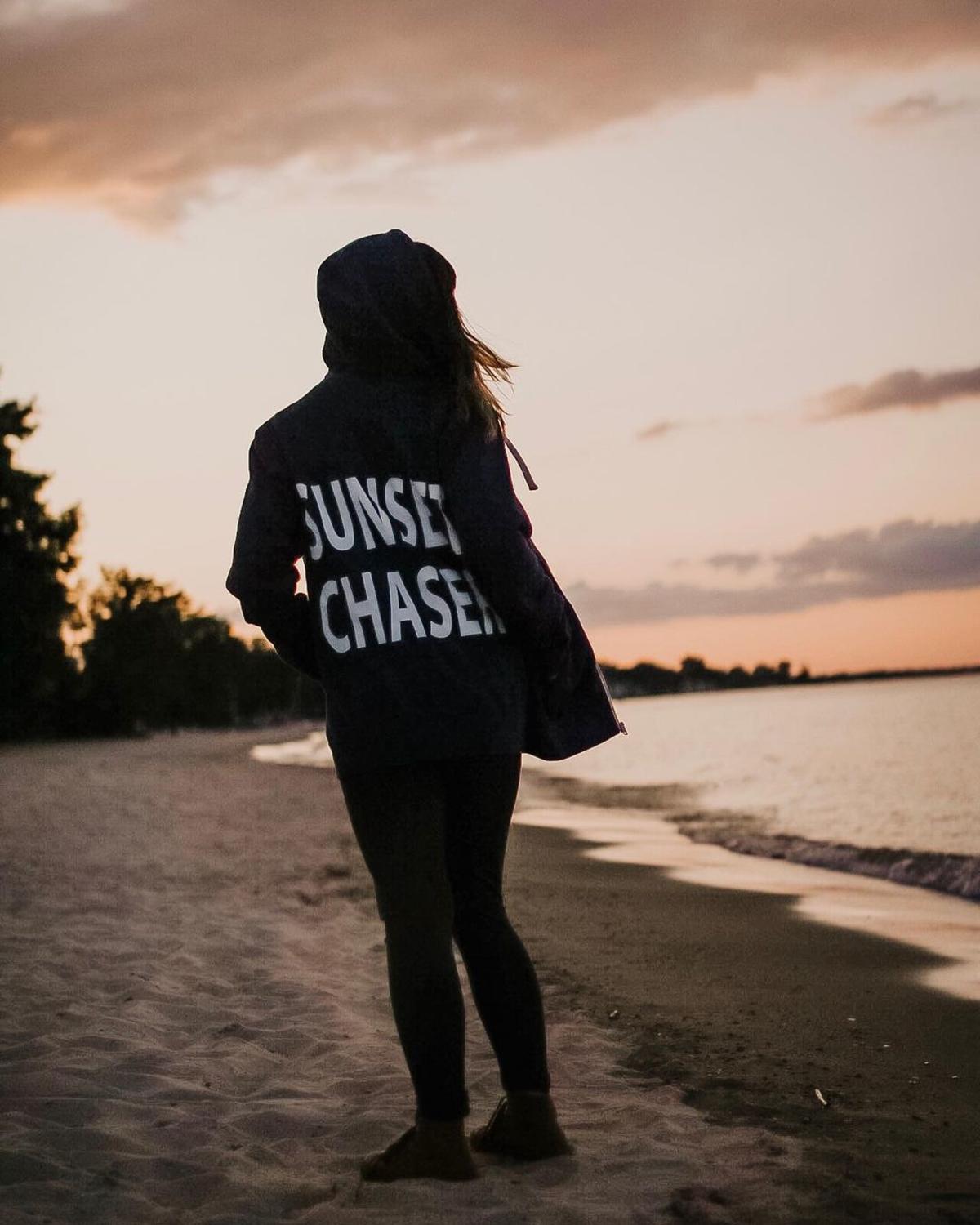 📍Bay City State Park 📷 @andweheldhands
So, will you sail Lake Huron's Saginaw Bay on a tall ship or go wine tasting on the water in Frankenmuth? Take in panoramic views from a glass-floored overlook four stories high in the forest, or soak up the sun & sand on a low-key beach day?
Whatever your kind of summertime chill, the Great Lakes Bay is here to serve it up: with beaches and boat tours, forests and fishing, beer gardens and trolley bikes (where you can coast with a session ale in-hand).
---
Get ready to unplug & unwind, with just a few of our favorite ways to Go Great Lakes Bay this summer:
---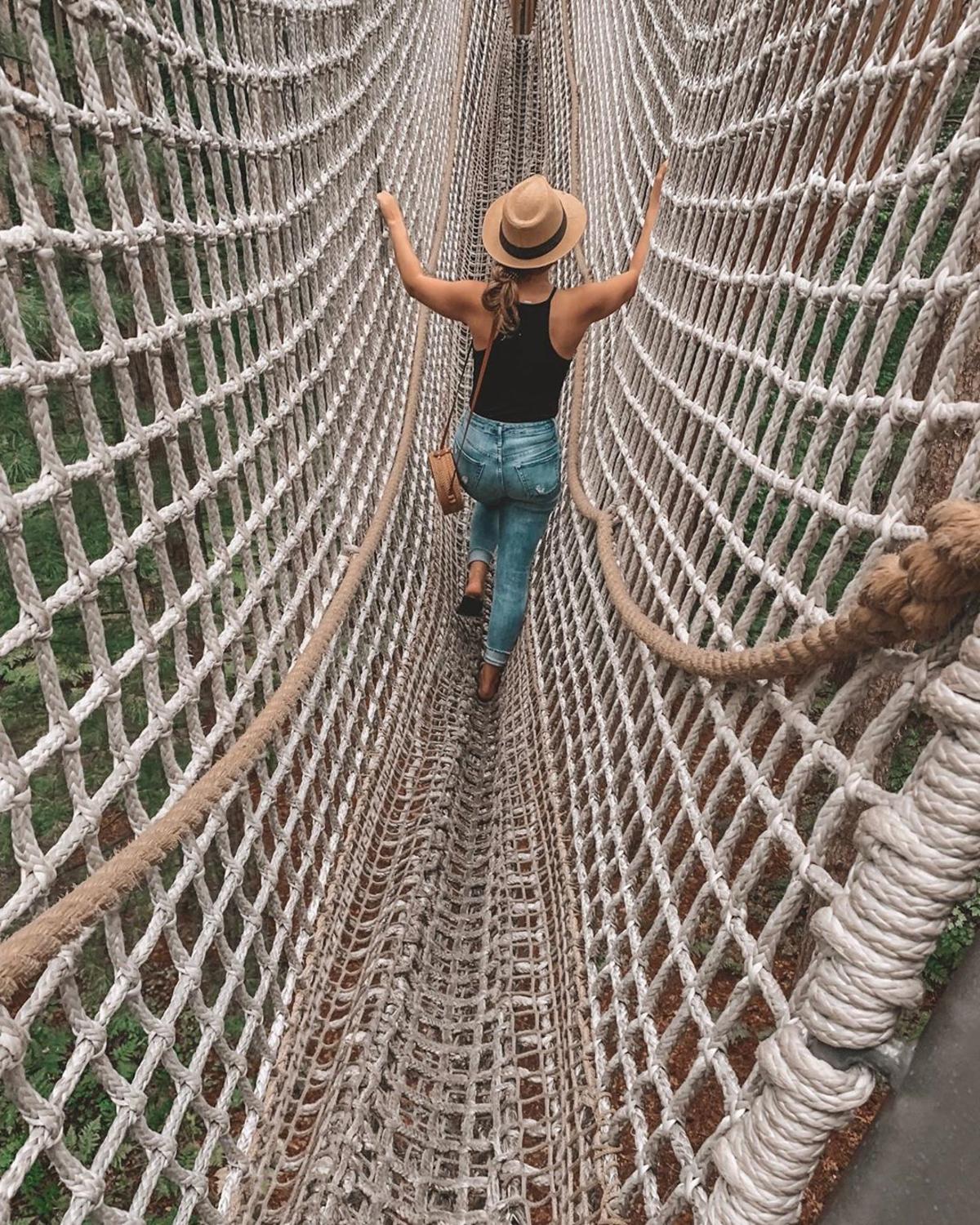 📍Whiting Forest of Dow Gardens 📷 @shelbykiser
Go Freshwater Sailing
Board either of two tall ship beauties — BaySail's Appledore IV or Appledore V — for the chance to feel freshwater breeze in your hair and watch it fill the sails that'll lead you onto Lake Huron's Saginaw Bay. From dreamy Sunset Sails to dark-skied stargazing ones (where you'll sample Artigiano charcuterie with drinks you brought on-board), these outings are every bit as relaxing as they sound!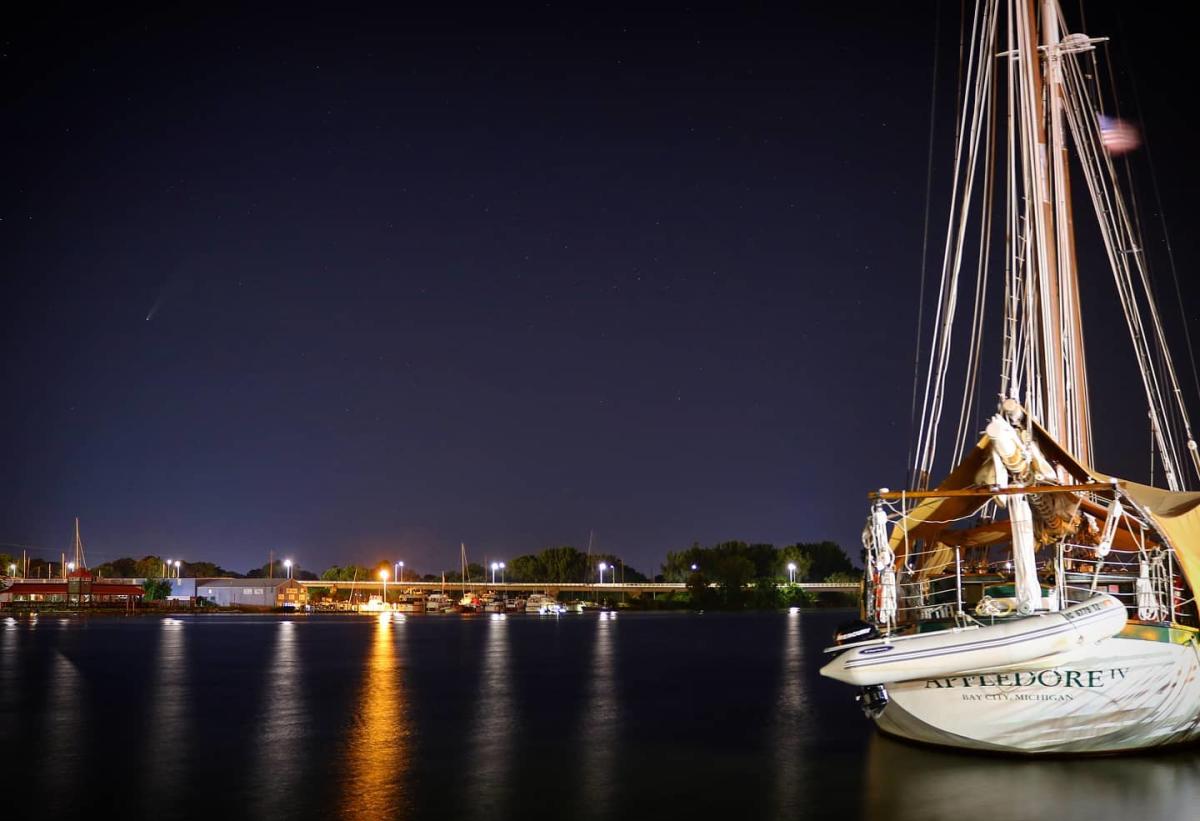 📍BaySail 📷 @erickschmidtphotography
Try Wine Tasting on the Water
For a laid-back, hour-long boat ride right through Michigan's Little Bavaria — made sweeter by Michigan wine samples and handcrafted chocolate pairings — find Frankenmuth FunShips at the top of the hill in Midtown near Frankenmuth Brewery, and? Clink!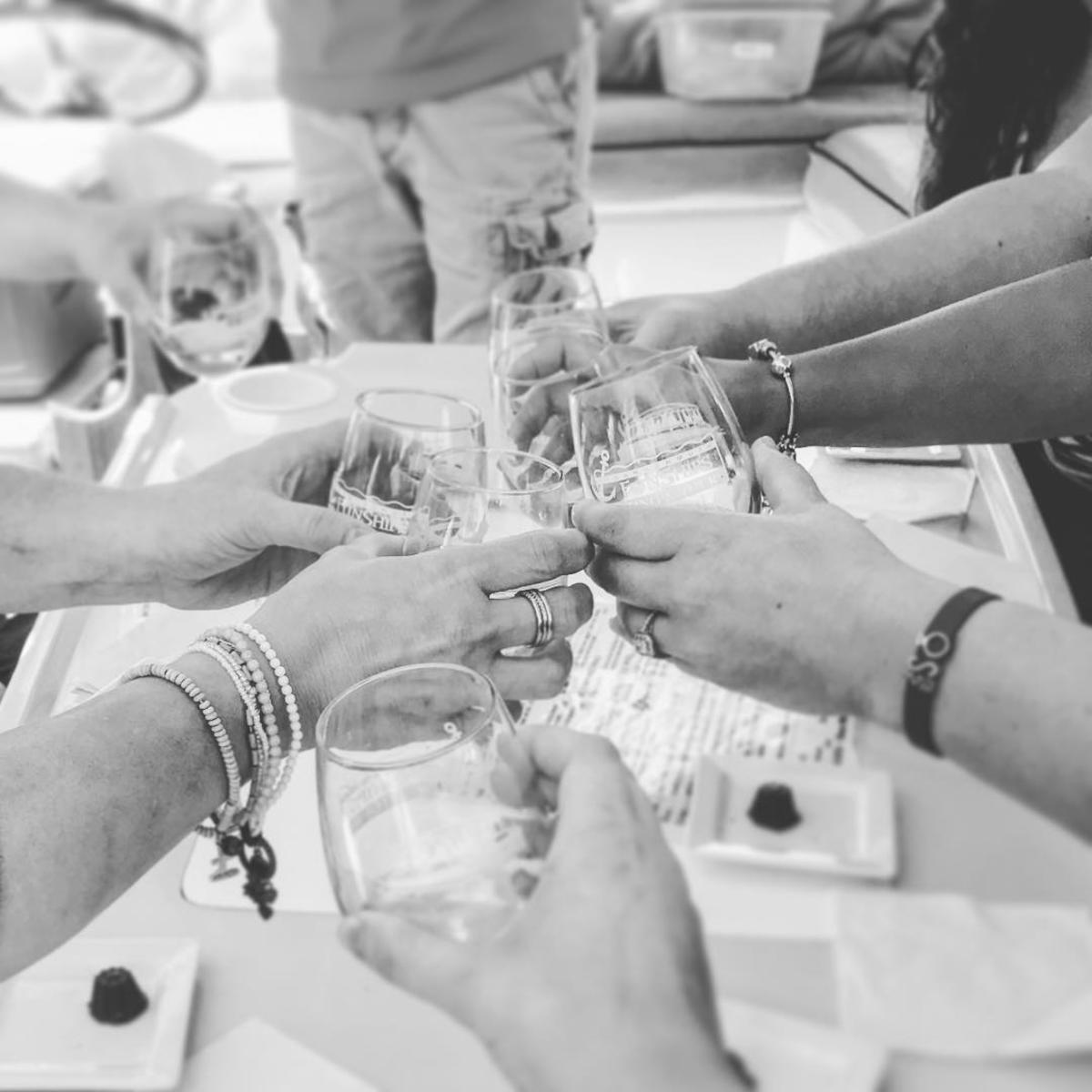 📍Frankenmuth FunShips 📷 @tabslee
Wander Lush Gardens & Forest
In just one visit (and for one low admission), see Dow Gardens' 110 acres in bloom and explore its Whiting Forest within — where you can take the country's longest canopy walk four stories up in the trees! Admire the orchards from a glass-bottomed overlook, gaze out over a peaceful reflecting pond, and lounge in a hammock nestled high in a grove of spruces. Or, at Frankenmuth Aerial Park, find another treetop adventure — ziplining and climbing along six ropes courses woven into the woods!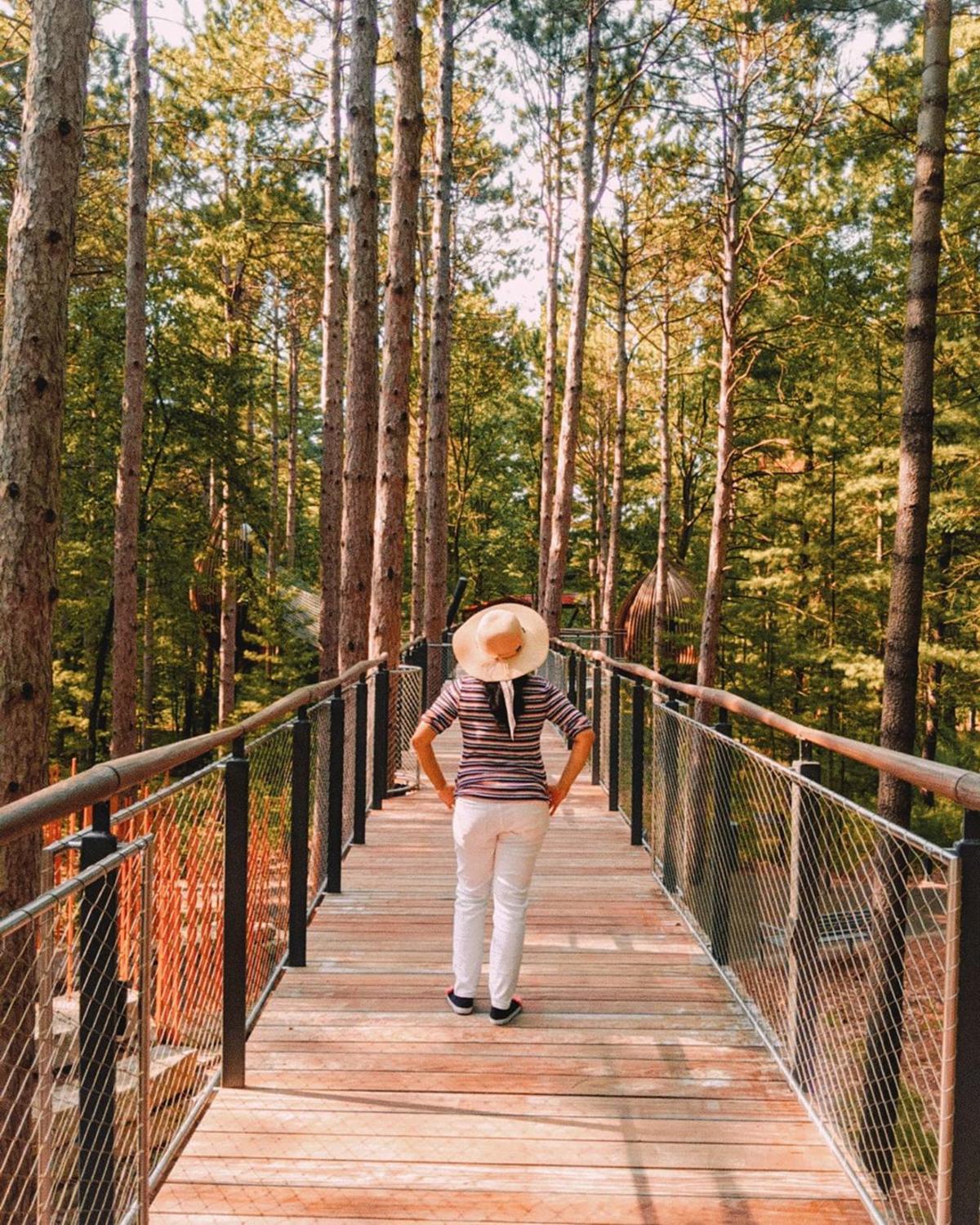 📍Whiting Forest of Dow Gardens 📷 @nrupalikulkarni
Bike for Brews
If any two things say "laid-back summer", it's a nice, long bike ride and a good, cold beer. Put 'em together, and? You've got a pub you can pedal — or a summer party on wheels! Try PedAle Trolley in Frankenmuth or Sunrise Pedal Trolley in Bay City to kick back and bike on.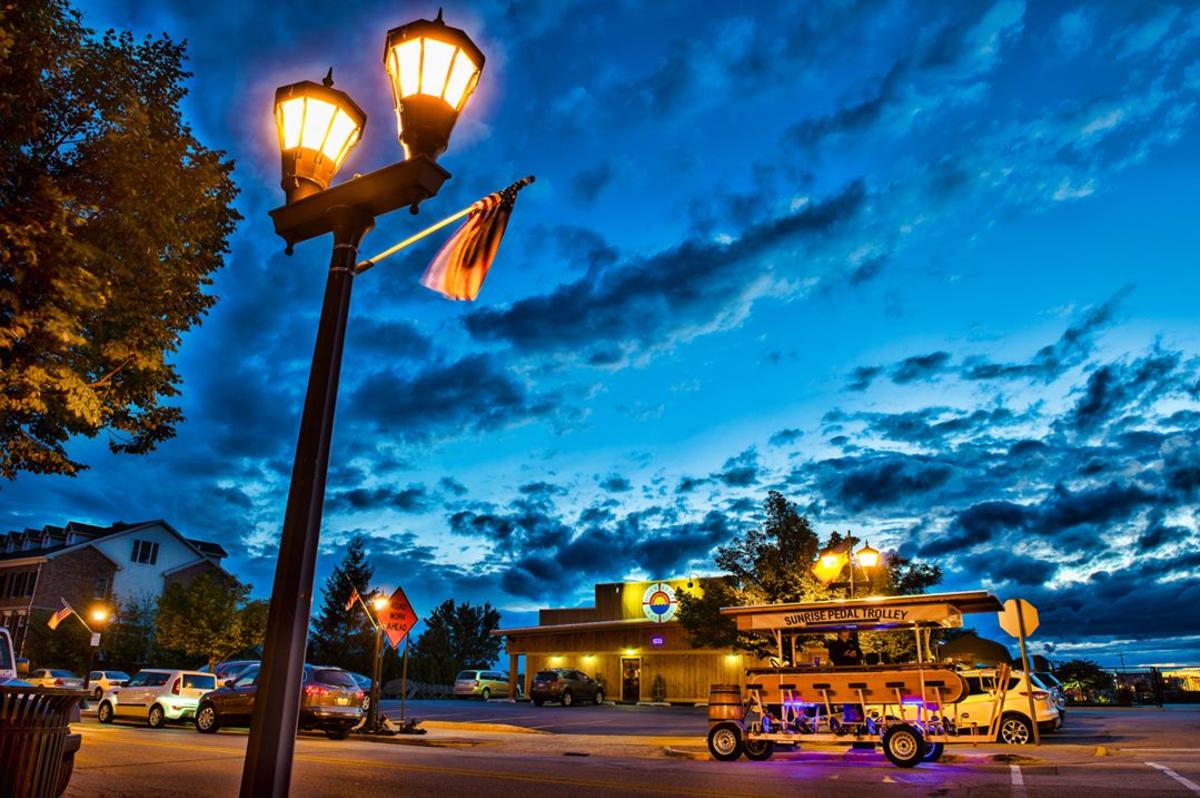 📍Sunrise Pedal Trolley 📷 @jeffcaverlyphotography
Feel the Beach Vibes
Swim & sun along almost a mile of natural Saginaw Bay shoreline at one of "The 20 Top Michigan State Parks", Bay City State Park. Or, grill & chill lakeside at William H. Haithco Recreation Area, where you'll find sandy, uncrowded beachfront with plenty of spots to fish and picnic — plus paddleboat, kayak, and canoe rentals, right on-site.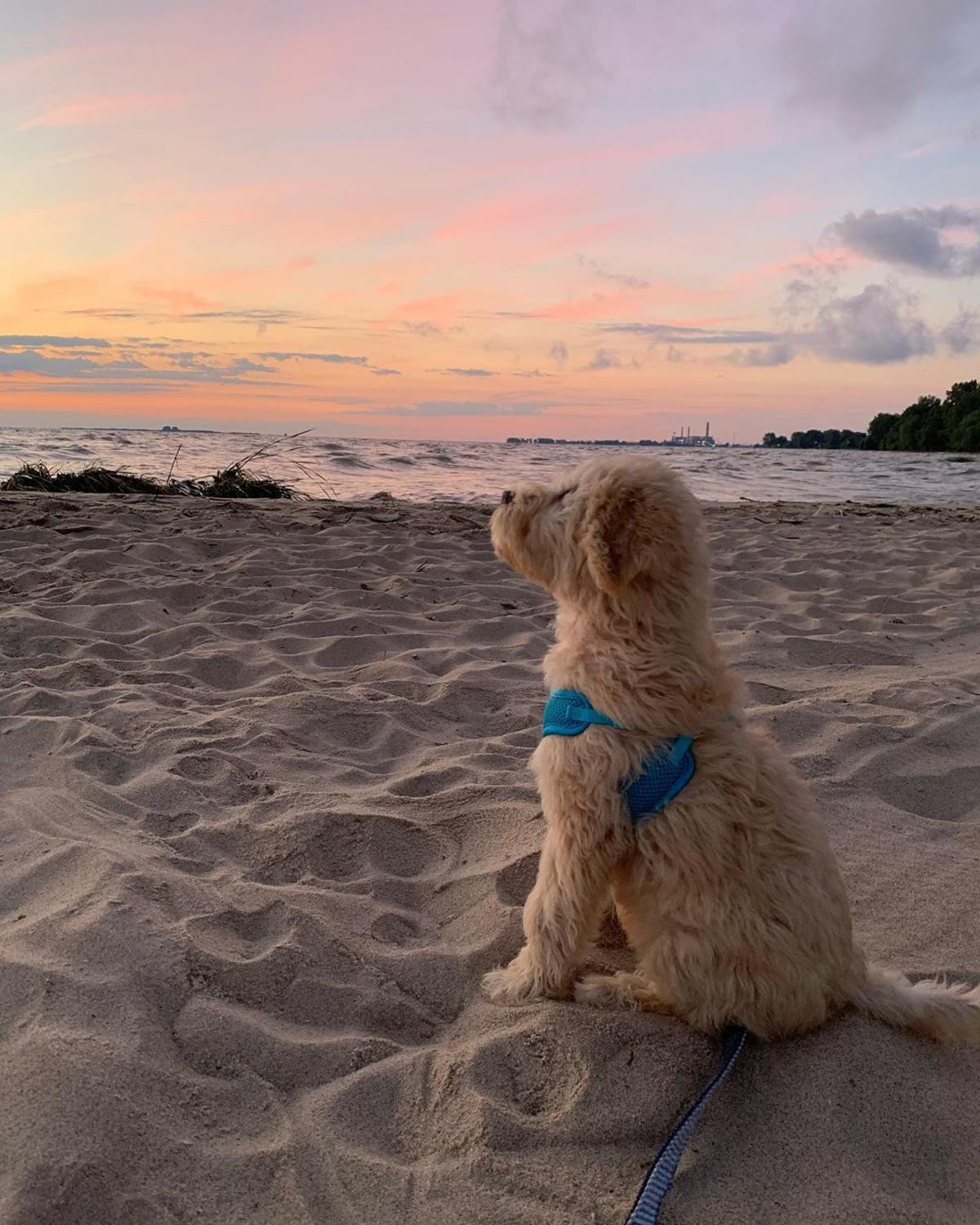 📍Bay City State Park 📷 @f.scottfitzthedood
Board Here for the Boat Tours
Whether you'll board the Bavarian Belle in Frankenmuth for a sightseeing riverboat cruise on the Cass, or catch one of Bay City Boat Lines' Friday-night trips (with dinner and dancing on deck), time on the water is always well-spent here.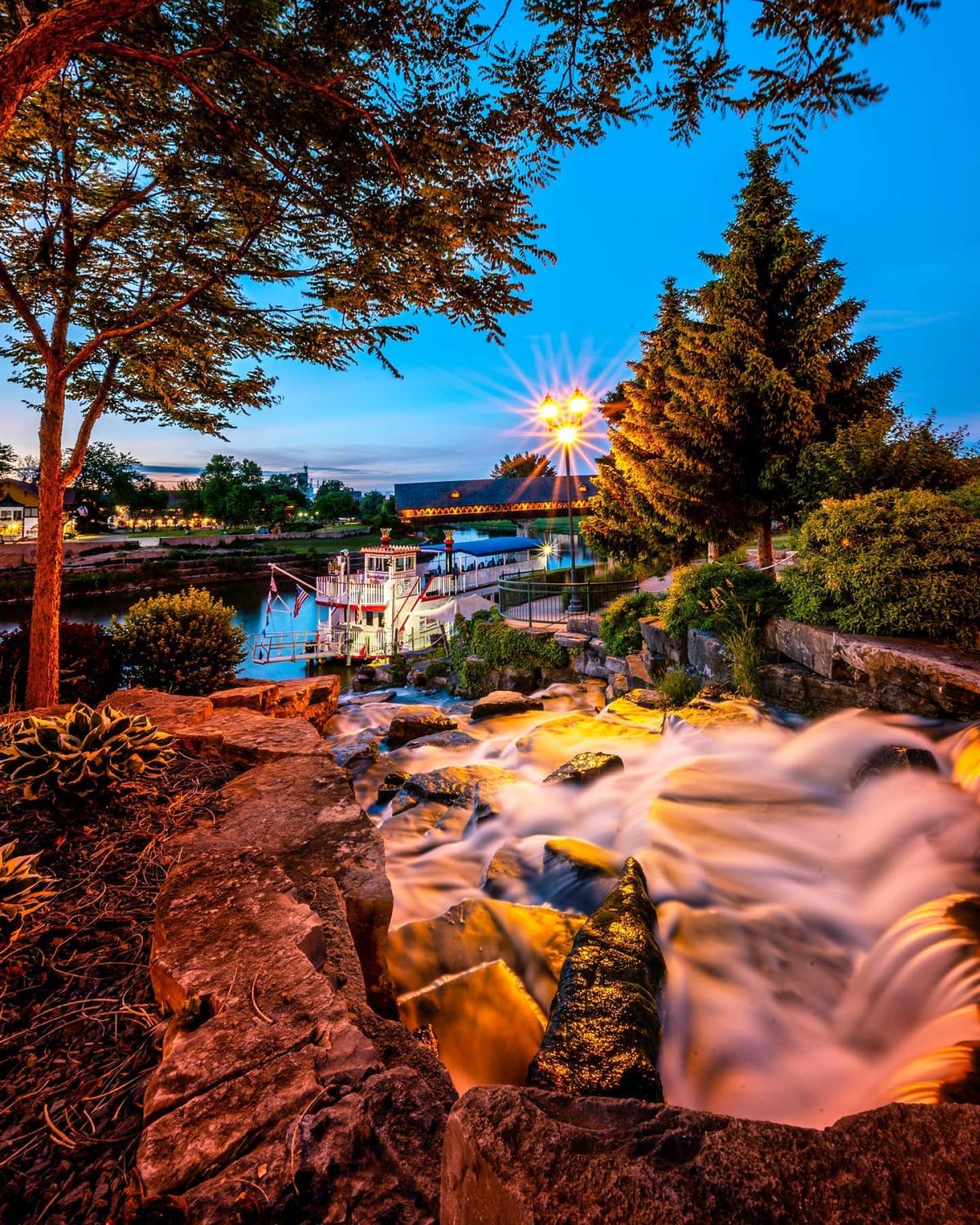 📍Bavarian Belle Riverboat 📷 @brettmartinphotos
Spot Incredible Wildlife
Our Shiawassee National Wildlife Refuge is 10,000 acres of awesome wilderness, any way you see it. So, should you join up with Johnny Panther Quests for an ecotour on a boat, or wind along the outskirts on Wildlife Drive from the comfort of your air-conditioned car? (There's no wrong answer here. Try each for a totally different experience!)
Paddle Past Iconic Sights
Ever witnessed Frankenmuth's Bavarian Inn Holz Brücke — a 230-ton covered bridge made entirely of wood? Or seen the iconic Friendship Ring in Bay City's waterfront Wenonah Park? Rent from any of these local kayak rental spots — and keep your eyes peeled for remarkable sights like these all along your paddle!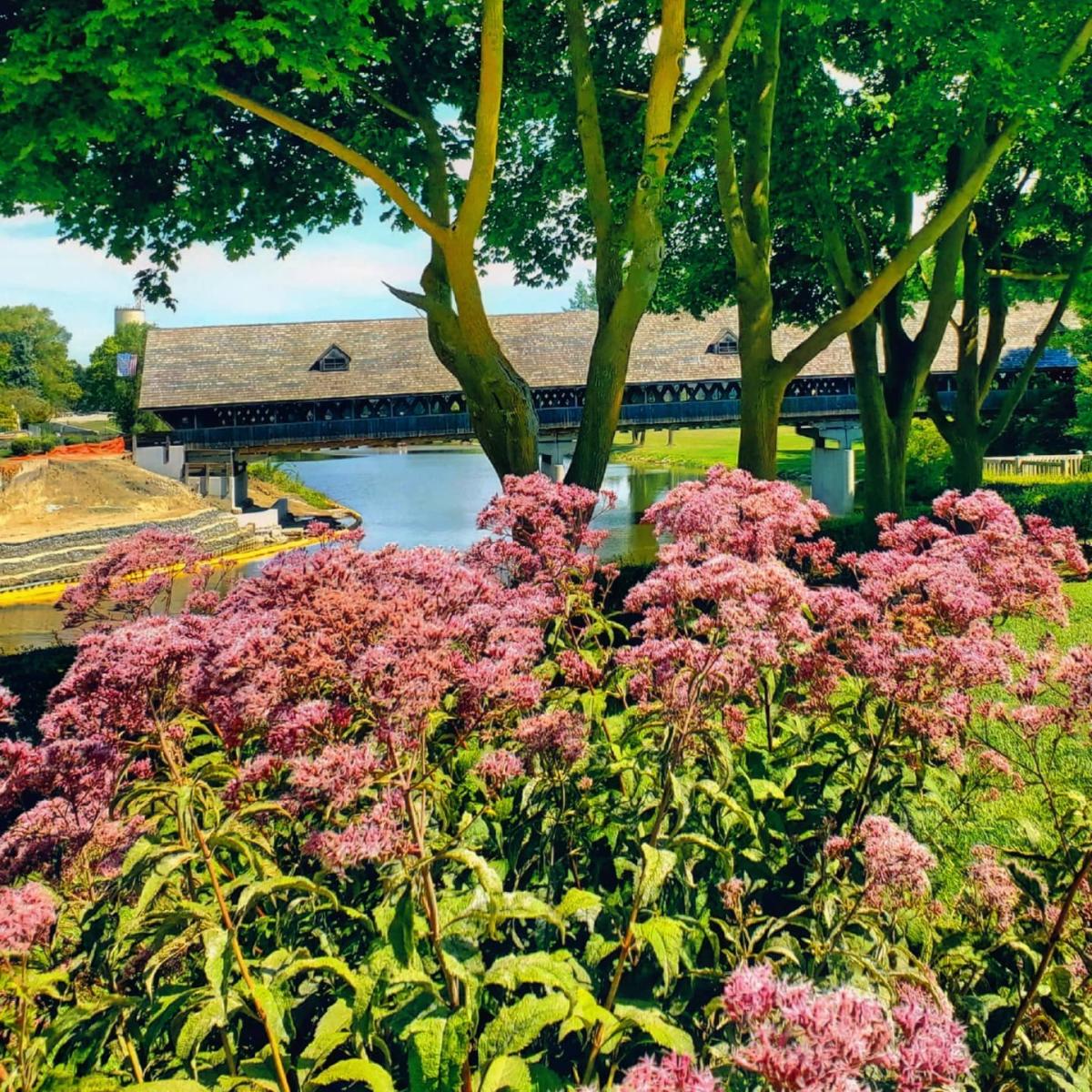 📍Frankenmuth Bavarian Inn Holz Brucke Wooden Bridge 📷 @world_ward_images_
Unwind at Outdoor Beer Gardens
A few good pints and some fresh, open air? Cheers to the beers you'll be tasting here: at Larkin Beer Garden in Midland, Drydock Beer Garden in Bay City, and Schnitzelbank Bier Garten in Frankenmuth. All three have the refreshing pours you're after — and the scenery to bask in while sippin'.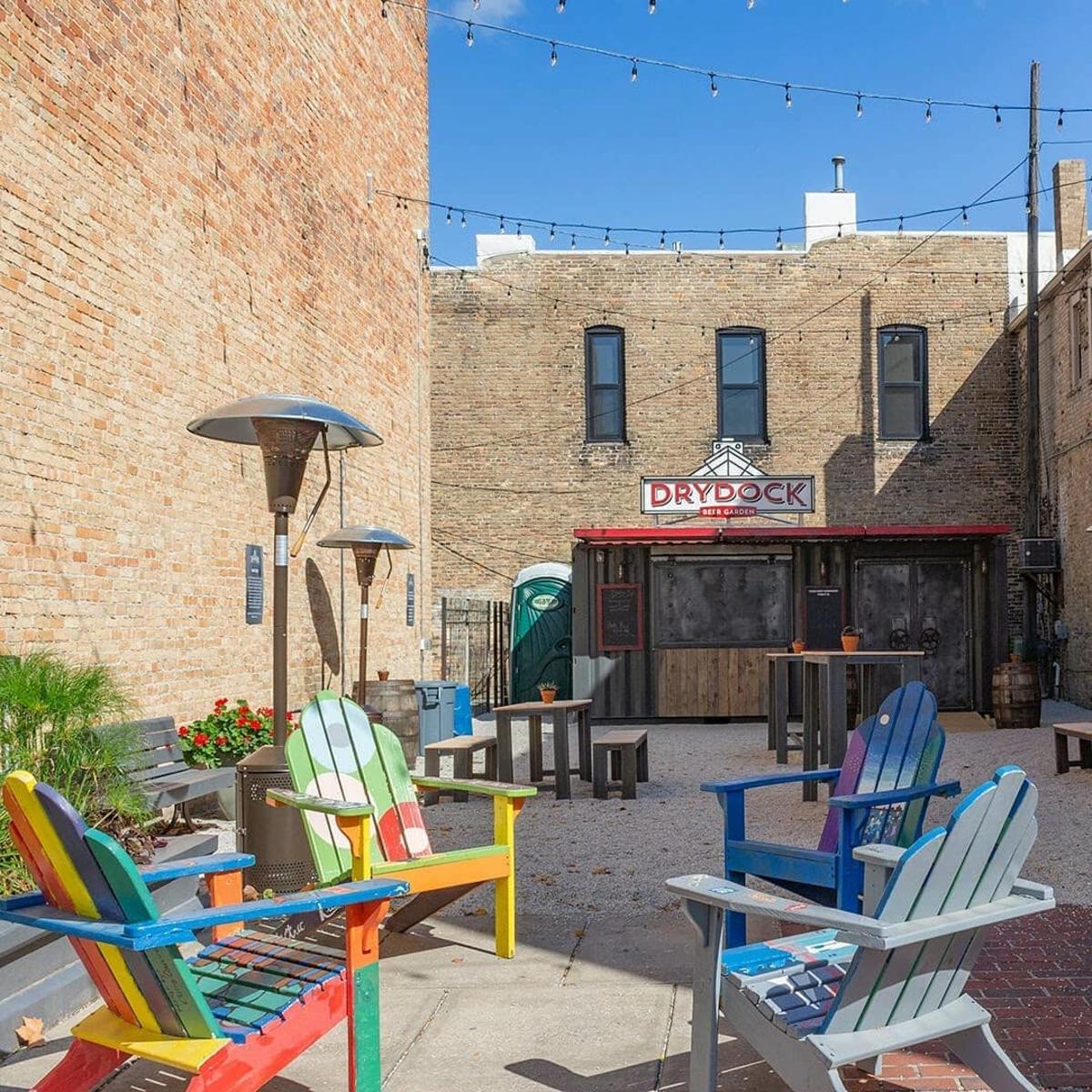 📍Drydock Beer Garden 📷 @zentxmediagroup
Dine Outside (or on the Water)
Eat al fresco on one of our favorite outdoor patios, take in cool-blue views at a handful of waterfront restaurants, or check out our other top picks for places to eat this summer in the Great Lakes Bay!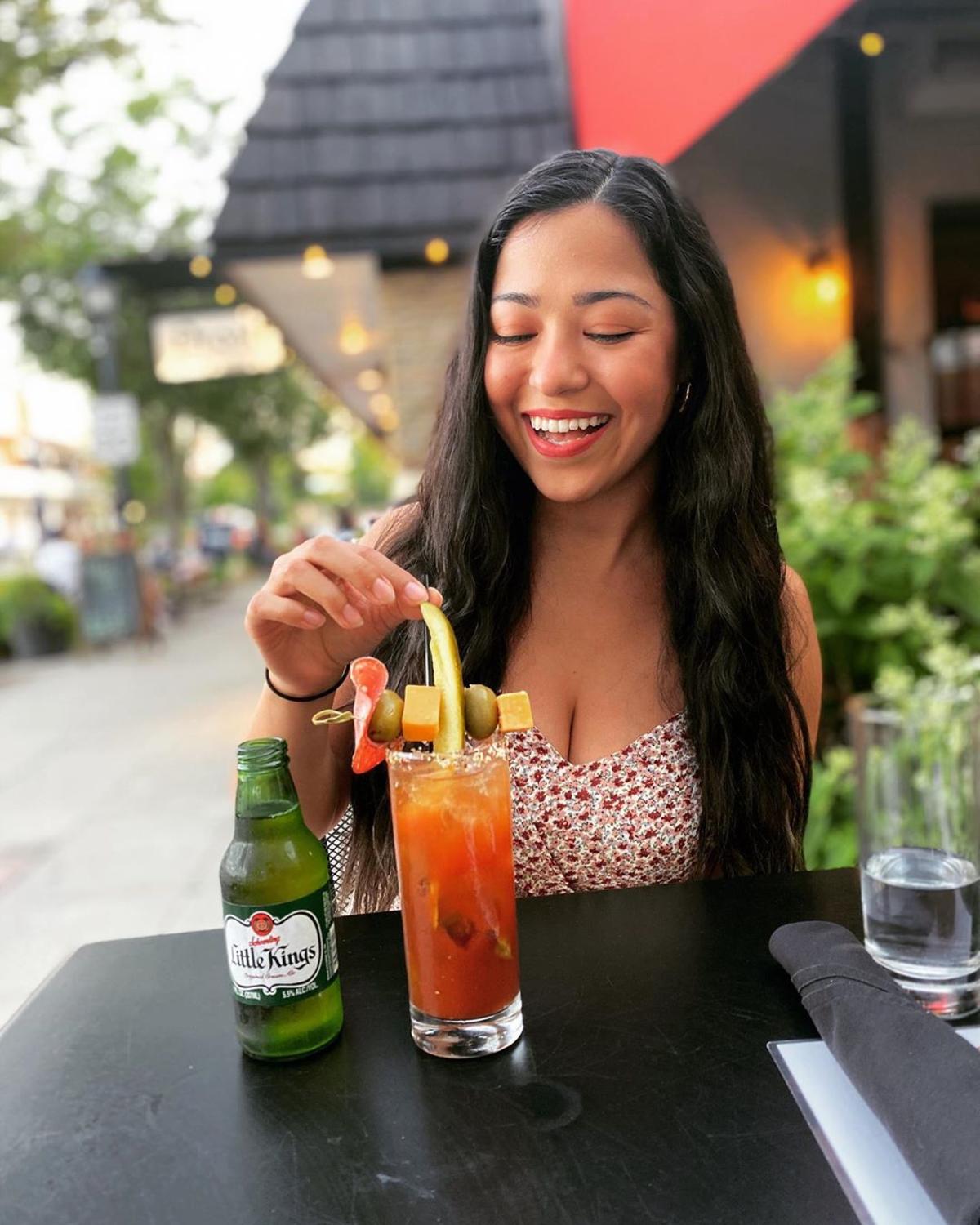 📍Prost! Wine Bar & Charcuterie 📷 @sisterhoodbloodymarys
Hit the Trails
Our Great Lakes Bay Regional Trail is almost 100 miles of pathways that'll wind you along forest stretches, riverwalks, and jaw-dropping scenery (maybe on rented bikes from Jack's or Ray's). Chippewa Nature Center offers 19 miles of open-dawn-to-dark trails, and the Saginaw Bay Birding Trail serves up 142 miles of shoreline and surrounding lands, prime for birdwatching.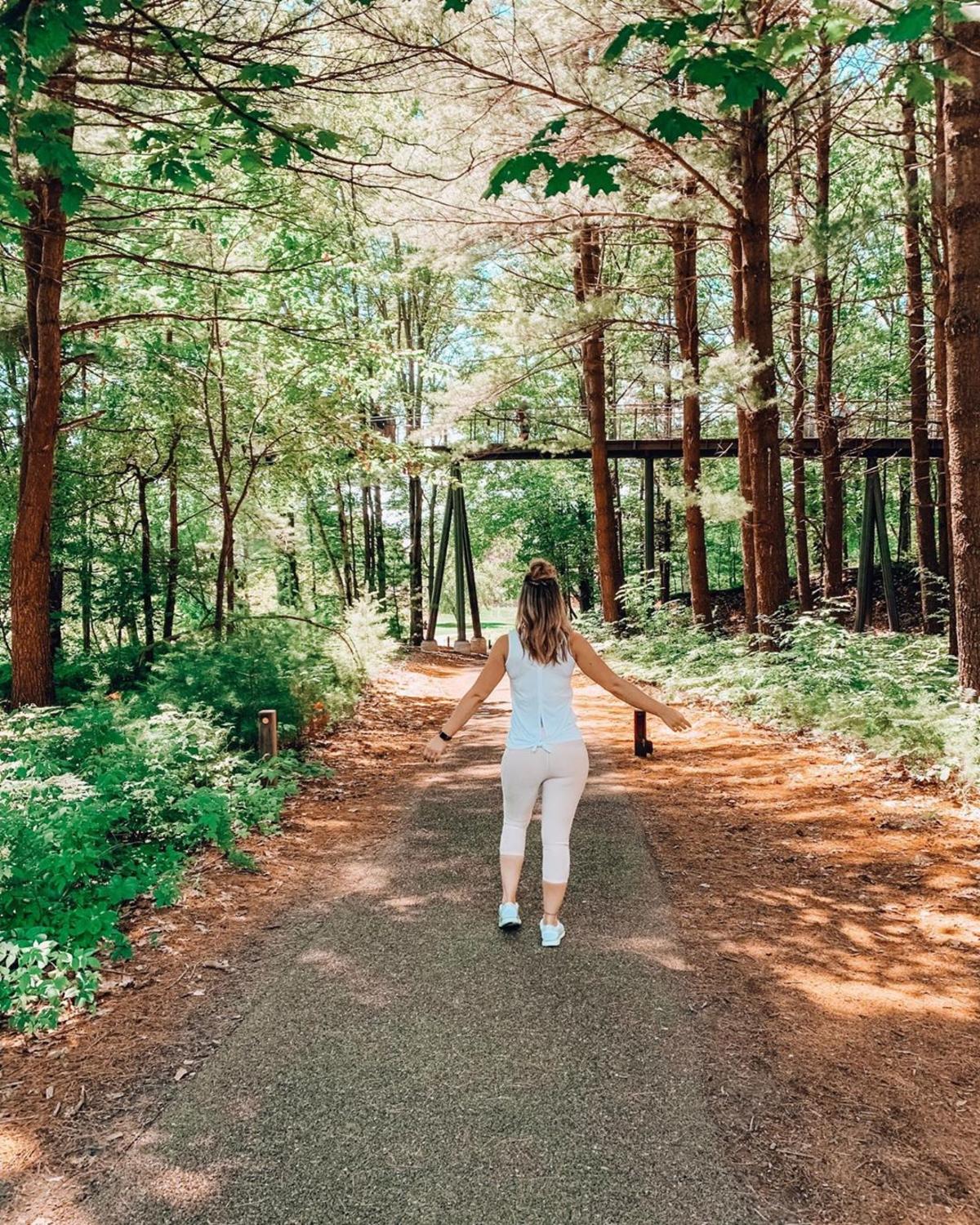 📍Whiting Forest of Dow Gardens 📷 @mrsbrookebeyer
Catch Trophy Walleye
Head out on your own to fish the absolute walleye factory that is Lake Huron's Saginaw Bay, or book an excursion with one of our top Saginaw Bay charter fishing guides who'll help you reel in the really big ones!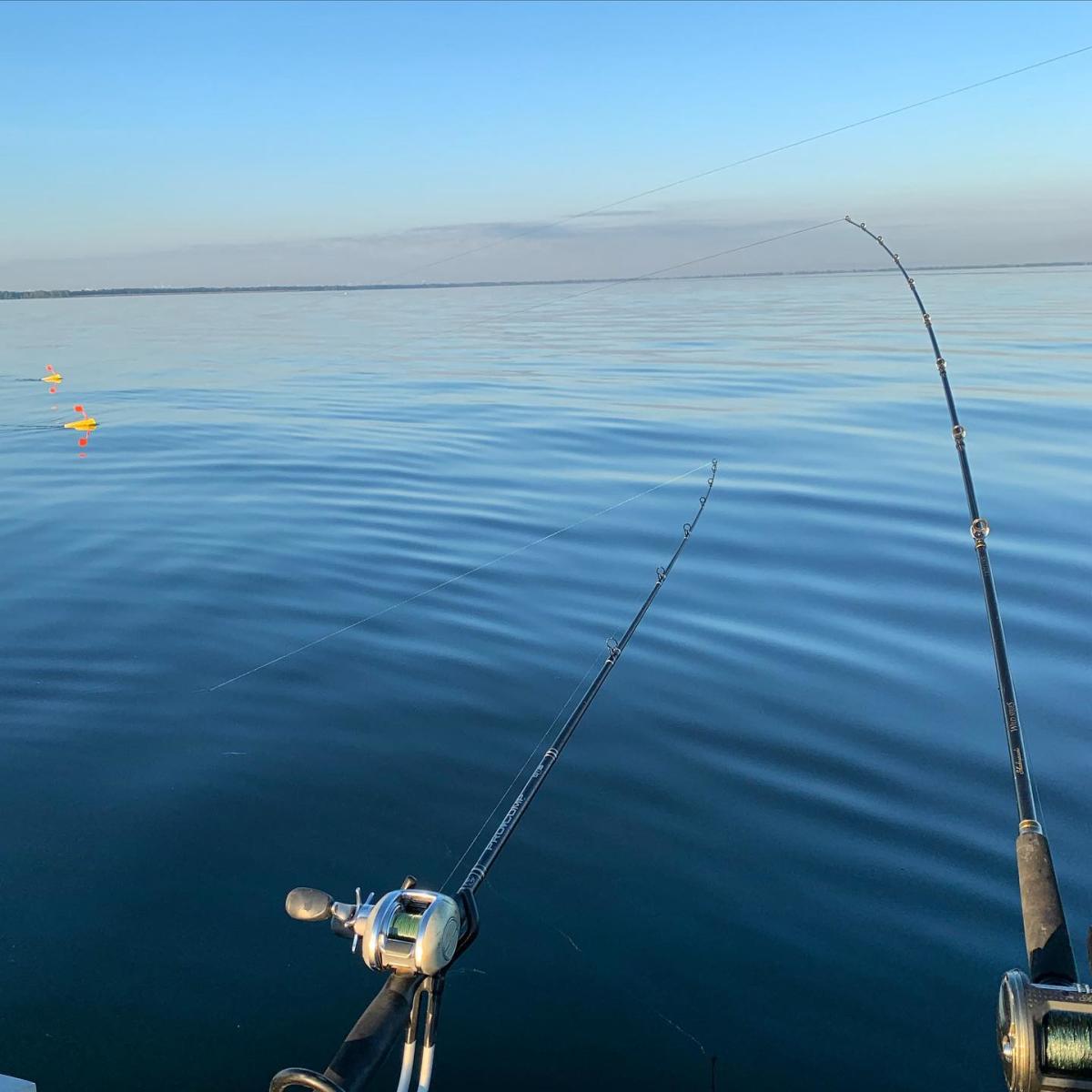 📍Saginaw Bay 📷 @gsp_rufflife
Browse Farm & City Markets
Under the tents of our local farmers markets or inside our city markets — City Market in Bay City and SVRC Marketplace in Saginaw — find the good stuff grown and made right here in the Great Lakes Bay (and leave plenty of space in the car to bring it all back home)!